For Customer Onboarding
|
7 min read
10 Myths About Academies
June 19, 2018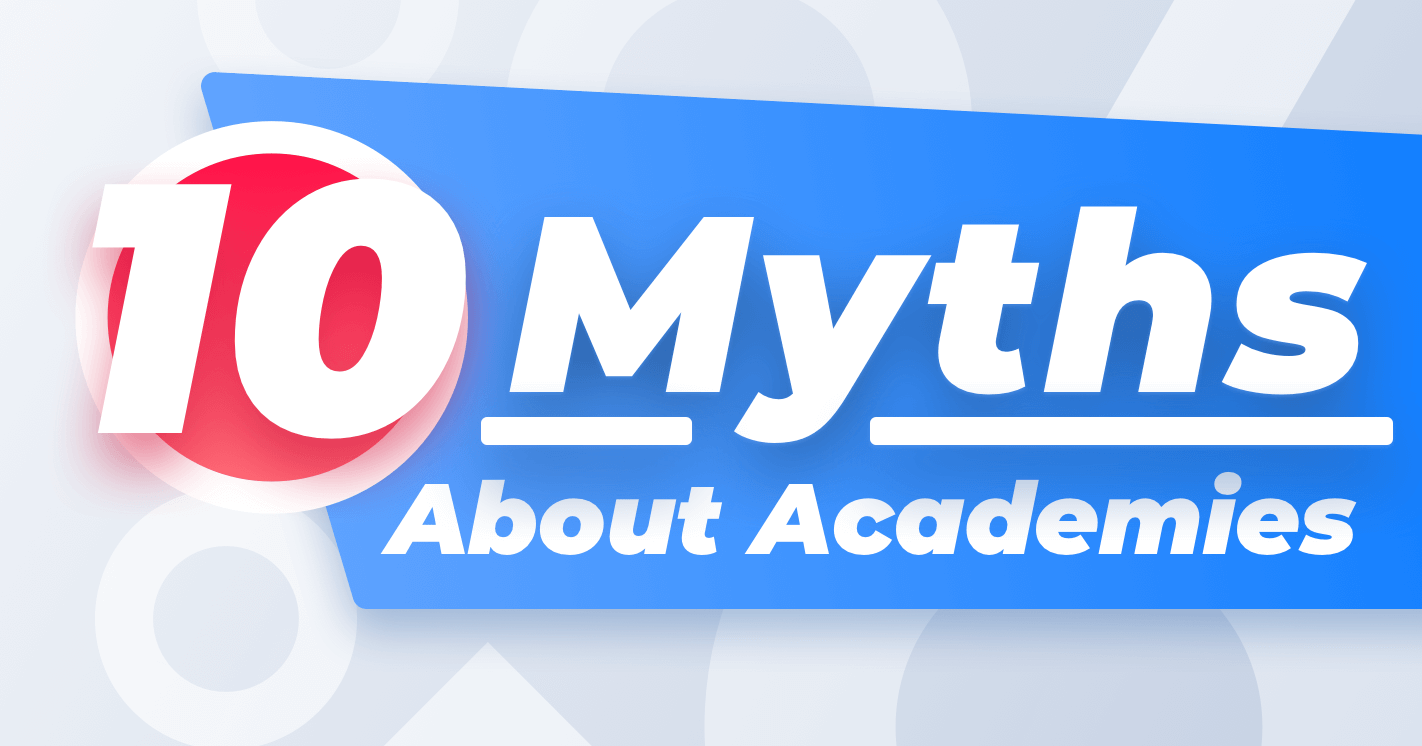 It takes time to to start using any tool, even the most convenient one. Did you ever ask yourself: "Why aren't my parents buying this new computer, or phone? Why aren't they using this cool new messenger where you can record videos and send stickers?".
The reason is often quite simple — new things scare people, especially if these things look complicated on the outside. But as soon as parents realize that with this scary looking technology they can be in touch with their kids and grandkids more often, suddenly it does not seem that scary or complicated at all.
The key point is to see benefits behind the fear of novelty.
Here are some myths that can be discouraging when thinking about launching an Academy. Don't let them stop you on your trip to building a better relationship with your customers.
Myth 1: studying in Academies is boring!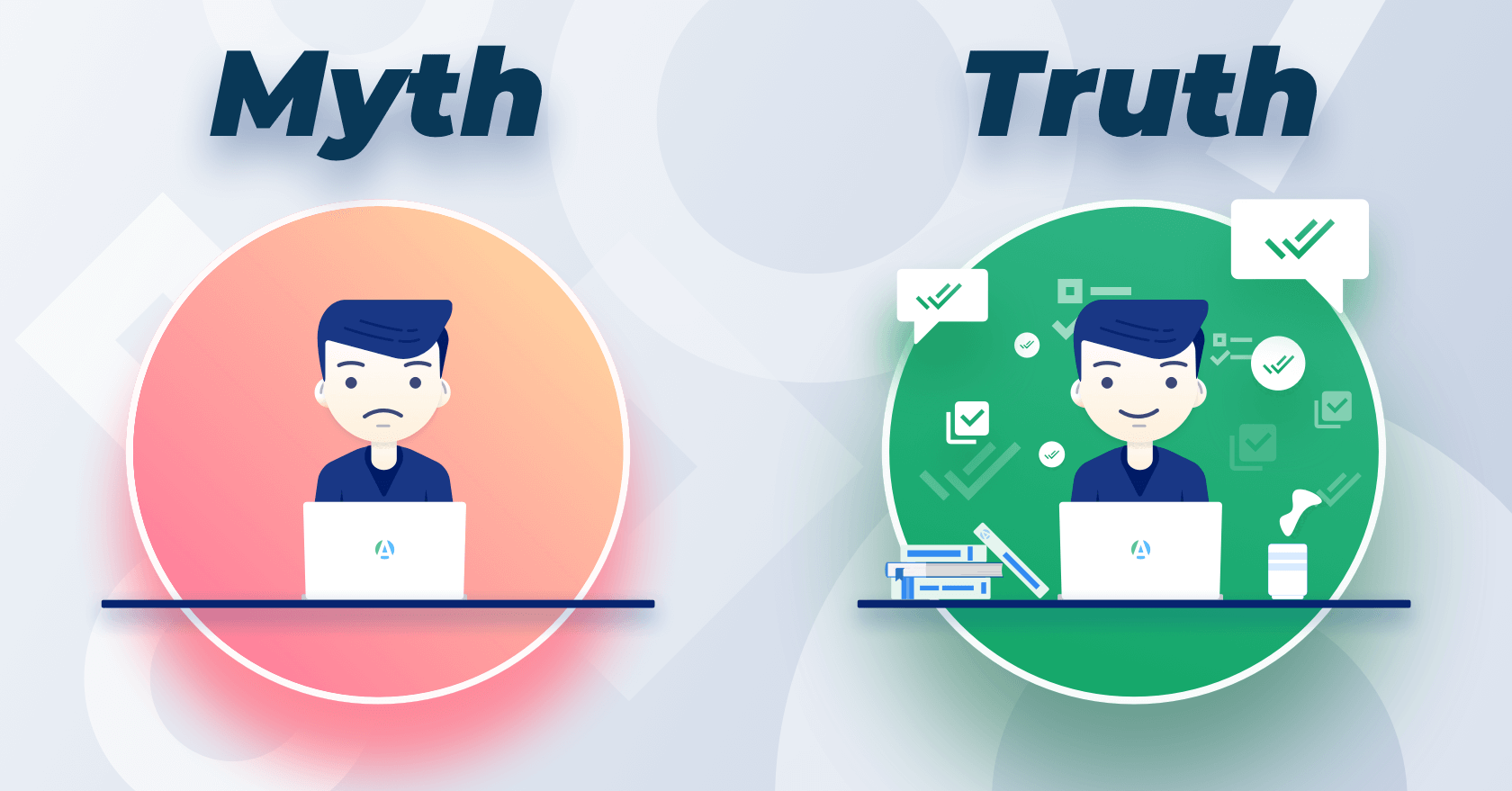 Our team wanted to make Academies different from the school system. That's why we created this interactive tool for customer education.
We added gamification to make it catchy and fun: quizzes add challenge, while certificates are rewards which are earned at the end of a course. And don't forget about Top Learners! This section adds challenge among your learners who will try hard to become the best.
Myth 2: Academies are instructions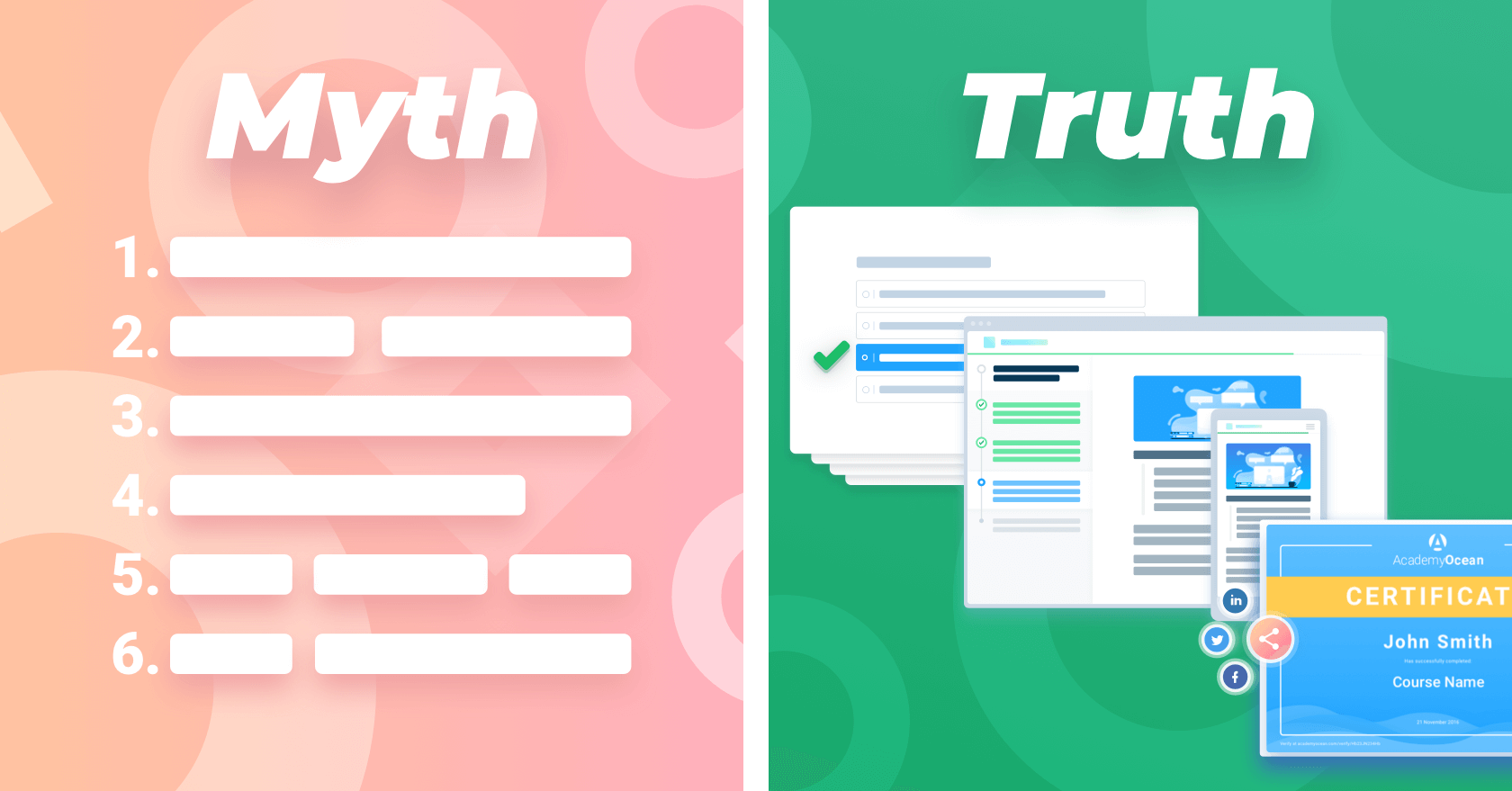 As we've mentioned before in our previous article "How to Use Academies For Lead Scoring", we personally have two different Academies that serve different purposes:
"Academy about how to create an Academy" explains how to use our product — in details. It is an instruction.
"Academy about Academies" tells learners what are Academies for and what are their advantages. This is an engaging story, not a list of things to do.
The second Academy is an example of using this format for attracting new leads.

Myth 3: it is difficult to log in to Academy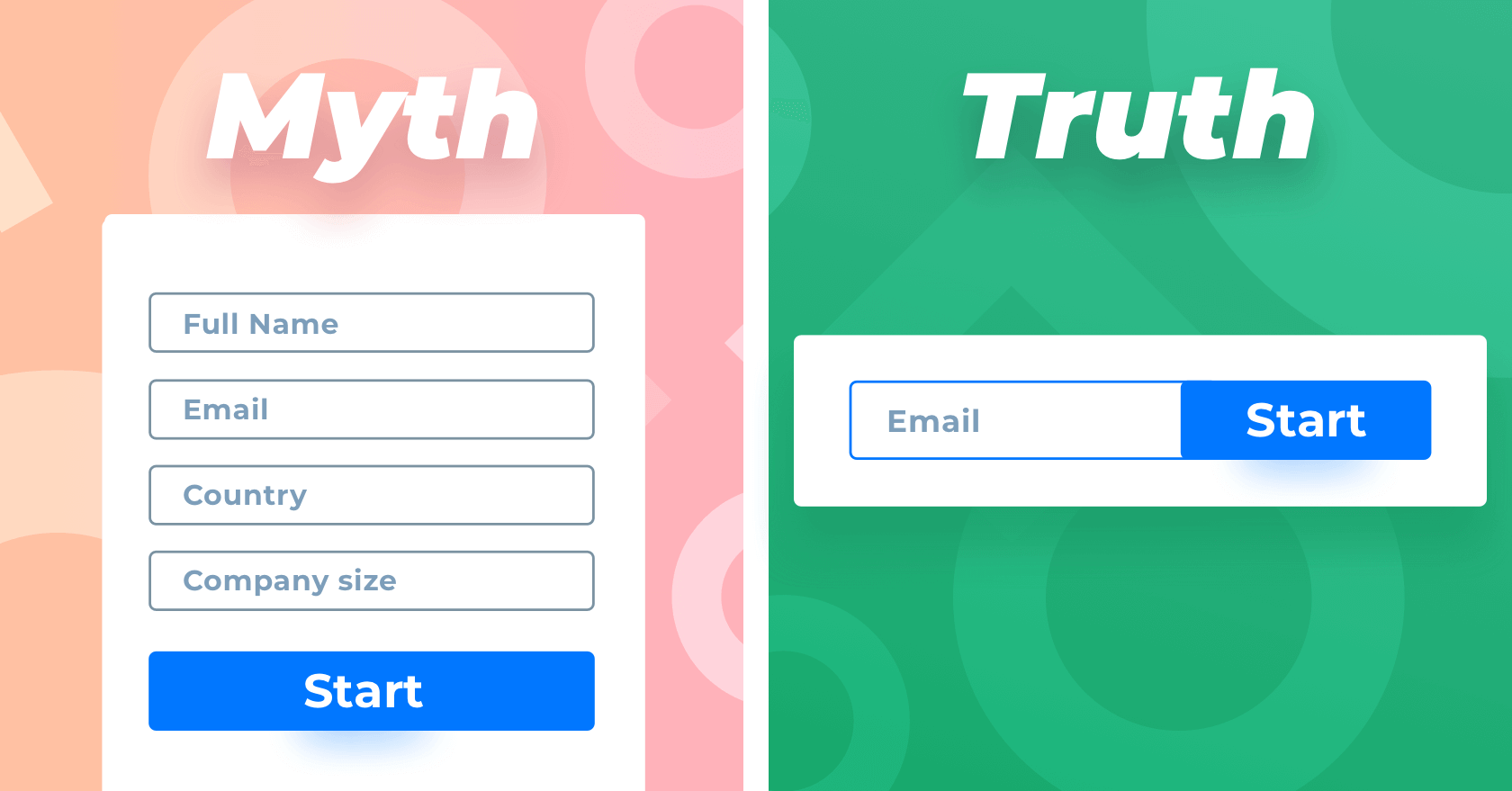 Things are just the opposite!
Learners should only enter an email and a password to create their account. No email verifications are required!
But it is not the only available login option. If Academy owner enables login via social networks, the whole process takes just a few seconds.
Myth 4: quizzes are similar to exams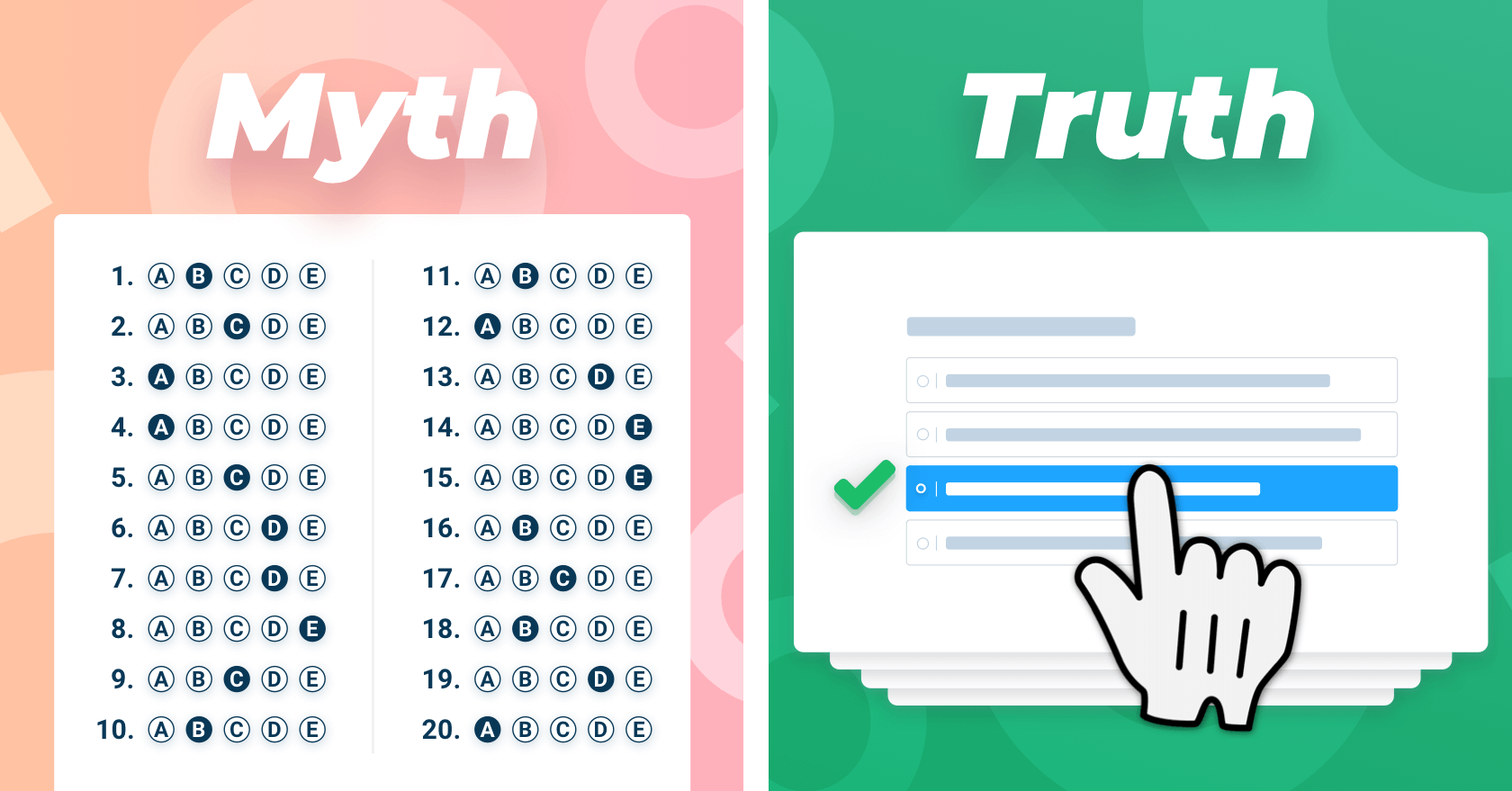 Some people think that quizzes are the same as scary school tests. No-no!
Quizzes do not have to be terribly difficult and they can even include elements of humor. Also, some of them do not have "correct" answers at all. These are so-called surveys.
Surveys are a perfect feature when you want to get to know your learners.
You can ask them to write their role in a company or their opinion about your product. Learners are offered to write their own reply. How can they make a mistake there?
Myth 5: filling Academy with content is hard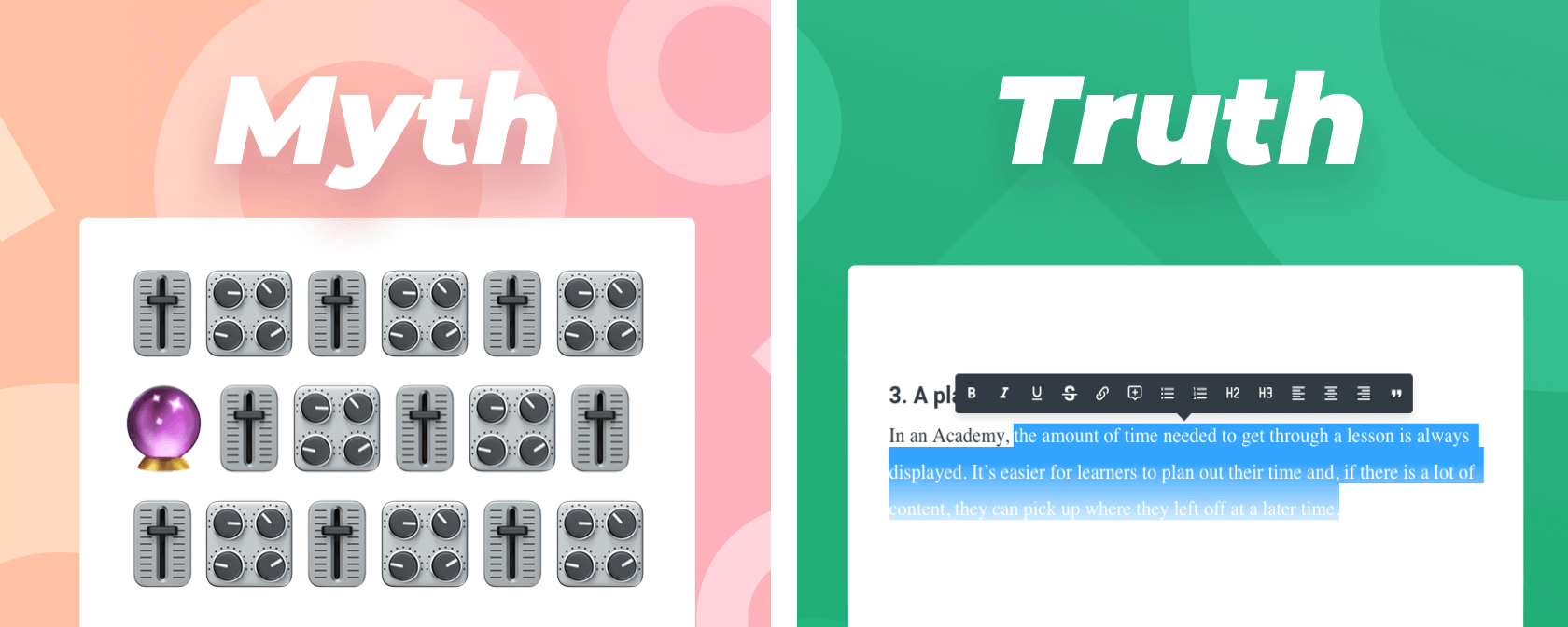 Creating content for your Academy is like creating any other content, but with more convenient tools.
Converting your current content into lessons is a quite different and special feeling. The process of transforming it into something interactive and catchy can feel exciting. You can simply import content to your Academy by copying and pasting it into lesson editor.
Also, dividing content into lessons and courses seriously simplifies the whole process. You do not have to fit all the texts into one "unit" under different headlines! Simply create different courses by topic or complexity.

Myth 6: it is difficult to edit my content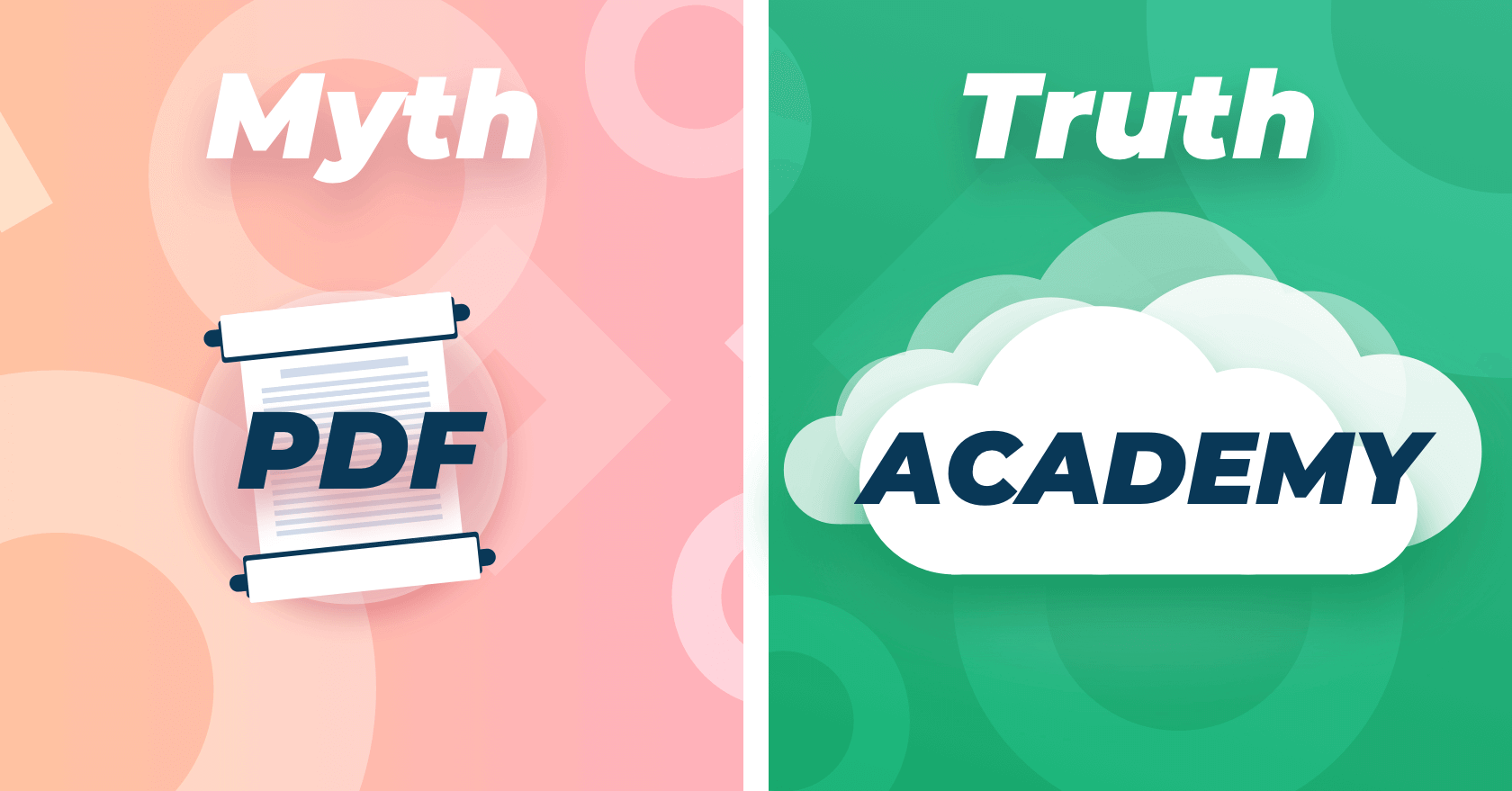 Think of updating an ebook: you need to edit the original, save it and upload the new version to your website. Oh, and try not to forget about posting an announcement about these changes. And even if you did it all, you will still face one problem — all of those users who have downloaded this pdf before have an older version of your ebook.
Luckily, editing an Academy is a lot easier. You only need to edit desired points in the editor and save it. Ta-dah! All the changes will be immediately displayed in your Academy in real time.
Myth 7: it is hard to attract leads to Academy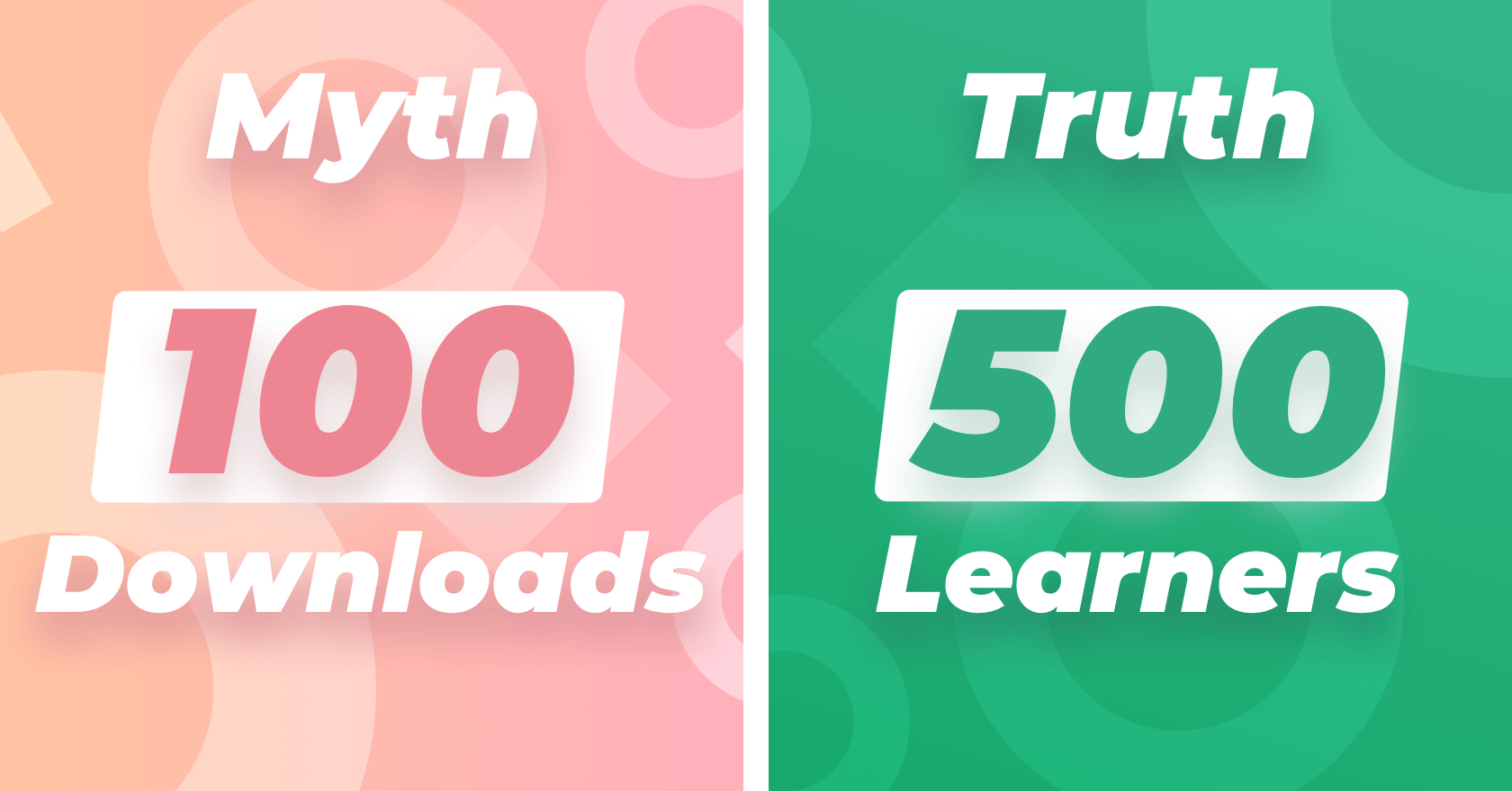 A.k.a. "this format is uninteresting".
As any other cool feature, Academy still needs to get promoted. But it is not as hard as it may seem.
At the very least, you should add the link to your Academy on your website.
Then do share your Academy with audience. Do your lessons solve some problems of your potential learners? Then it makes sense to promote it by answering their questions with a link to your Academy.
People often share things that they find interesting. That's why we added functions that allow your learners to share courses, your Academy or their certificates. Learners will spread information about your Academy, thus attracting more new leads. Moreover, if your content will help a lot of people to solve their problem, your Academy will become viral!
Myth 8: Academy is only for complex products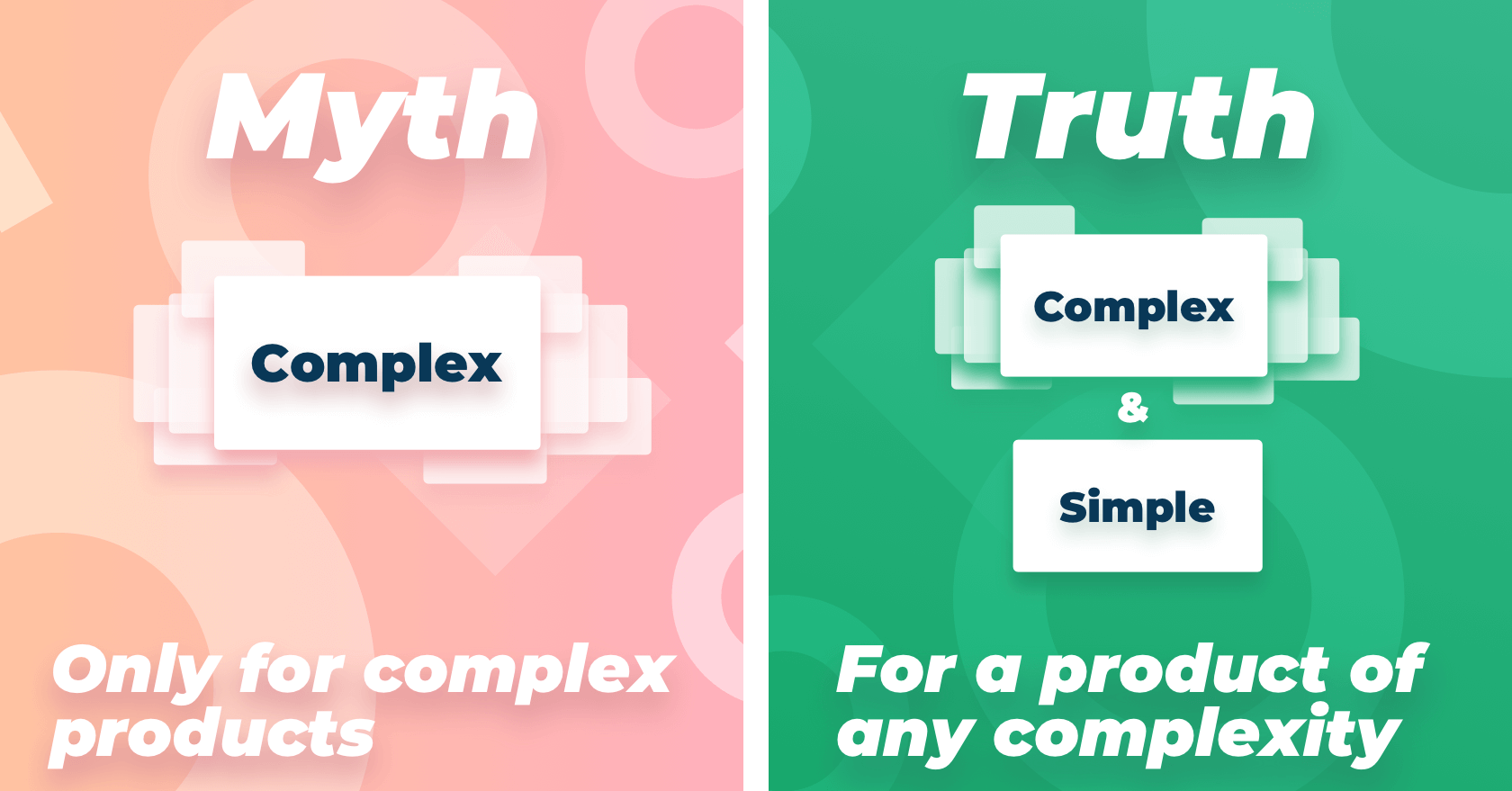 Unlike knowledge bases, Academies are well-suited for a product of any complexity. For example, there is an Academy about the history of Product Hunt with more than 700 learners.
If there is an Academy about a history of the website, then, what complexity are we talking about?
Myth 9: It is hard to look after your Academy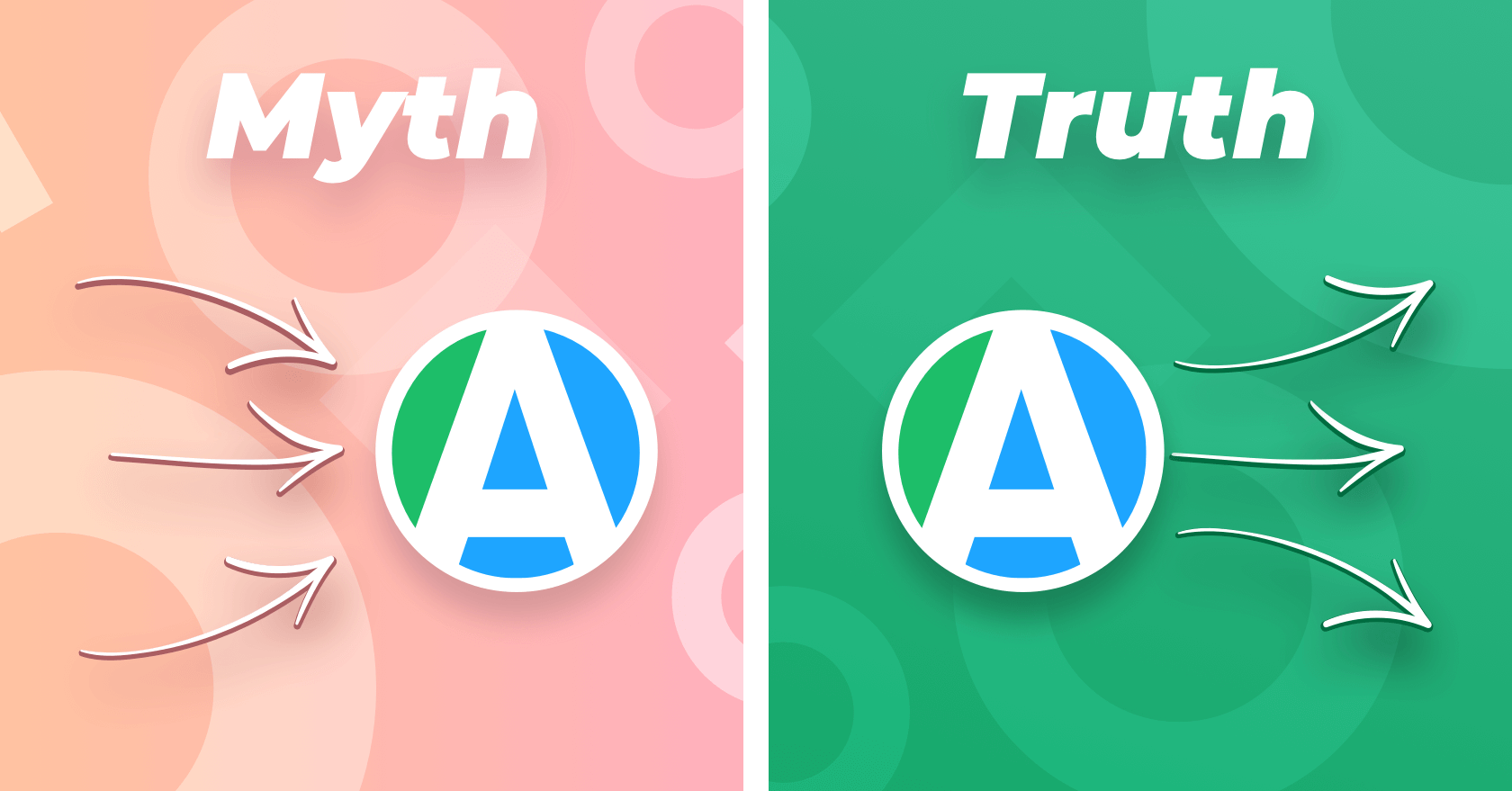 We are talking about keeping your Academy relevant. If it contains instructions with a description of your product's interface and someday you are changing it, then you need to refresh these points.
But as we have written above, it doesn't take long to edit your content. Moreover, Academies with "engaging" and useful content (and with no instructions) seldom require changes. Academy is usually an autonomous system that doesn't require for a constant support. Especially when you set up integration with Zapier or API.
Myth 10: It takes long to create an Academy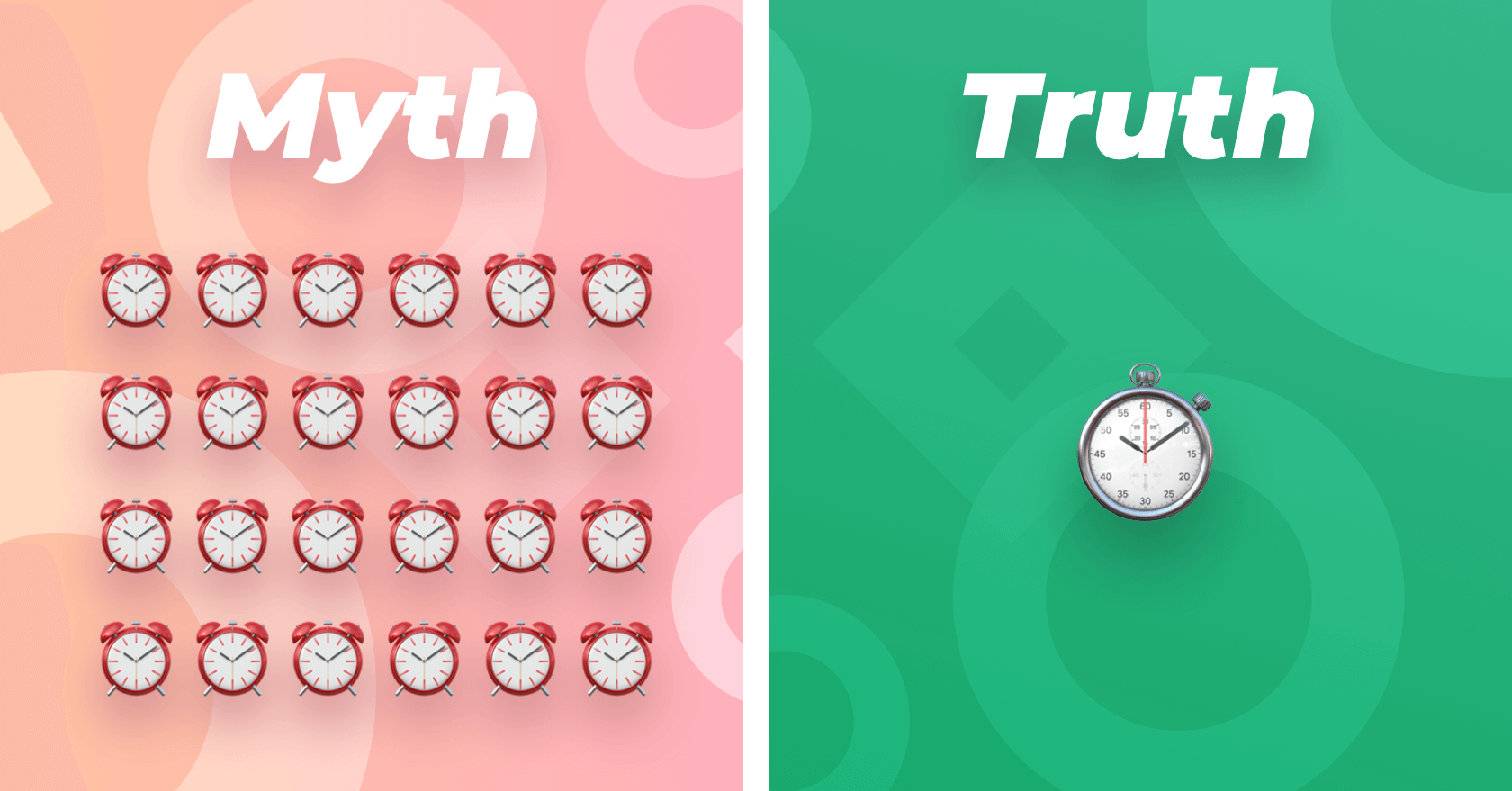 It takes about several hours to convert current content into lessons thanks to our super easy-to-use interface.
In case you do not have content to convert into a standard course (about 5-7 lessons), it will take about two days to create it from scratch.
And don't forget: you can always write us if you have questions or any other myths about your Academy 😉