For Marketing
|
3 min read
3 Ways Customer Education Сan Contribute To The Sales Process
November 28, 2018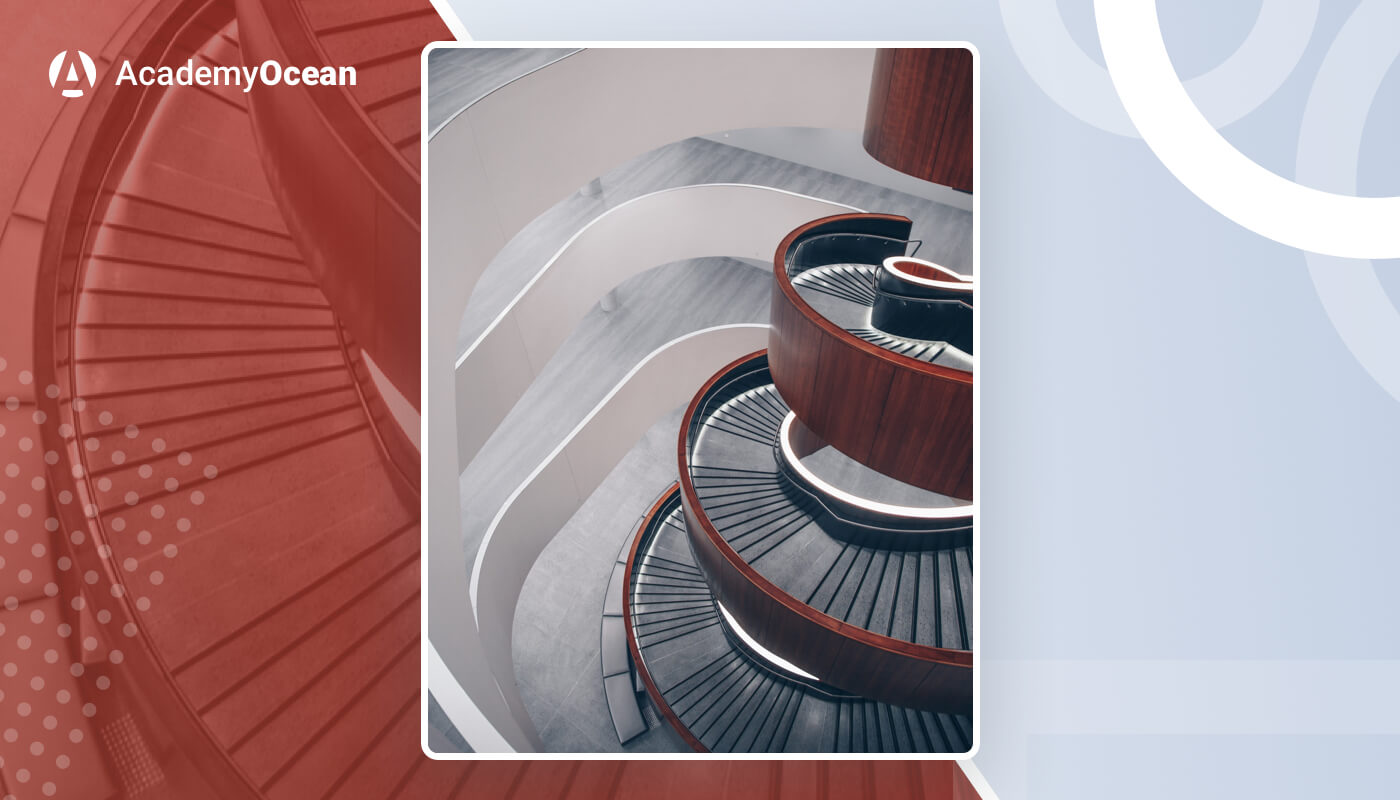 When we began our SaaS journey, our clients used AcademyOcean mainly as an educational tool. Only further down the path, we saw how our academy builder started to be used by marketing and sales departments.
It was so obvious that our clients often could not believe they did not see it from the beginning: when you create online courses for your customers about your product, you have regular interactions with them. This opens the opportunity to learn what else they need to succeed in achieving their desired goals and AcademyOcean can help do just that.
A lead generation tool
With your educational course or Academy up and running you already have dozens or even hundreds of learners going through your content.
Adding a Sales motion to an existing touchpoint costs 90-95% less than adding a new sales touchpoint.
— Steve Frost, VP Expand Selling Research, TSIA
If your courses are free and open to the public, you can identify your most eager students who have not yet purchased your product.
These are your most promising prospects. Send their info to your sales team along with all details on their lesson history: what topics they are most interested in, how much time they spend learning, what lessons they struggled with, etc.
With AcademyOcean you have access to all this data and more, all in your Statistics section.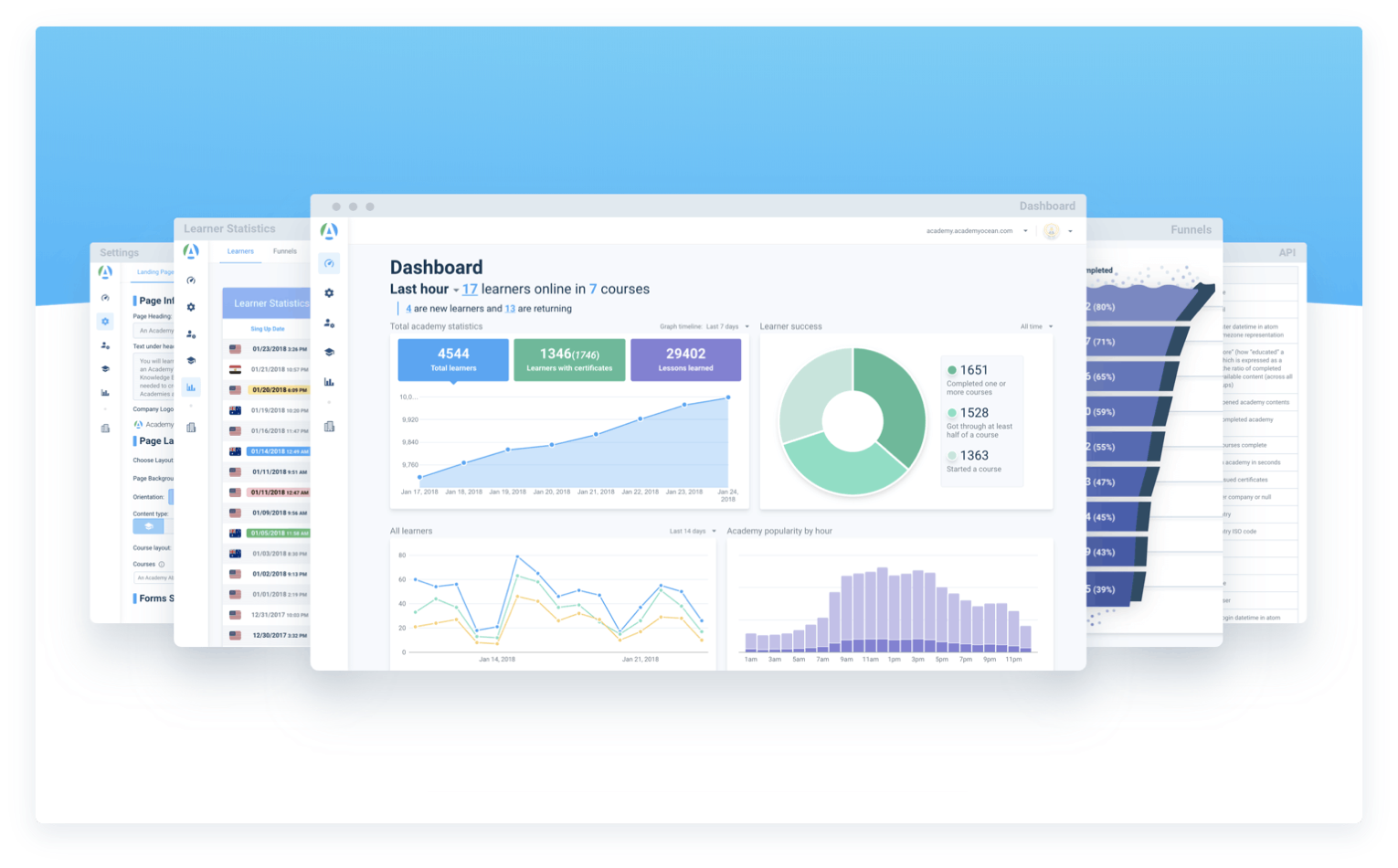 This information will tell your sales reps exactly what they need to know to approach your leads in a personalized manner, which will help smooth out the deal closing process.
Here is another example of how customer education may help with lead generation, this time for cross-sells and up-sells. While teaching your clients how to use the product they purchased from you, you may showcase the uses of your product's more advanced features. These features may be are available only in a more expensive subscription plan or package, thus prompting your users to consider switching plans.
Alternatively, you can present your current users with courses on advanced features of your product as a bonus. Those who are interested will go through these lessons, thus giving your sales team a list of people who might be interested in your up-sell offer.
Once again, access to detailed learner statistics plays a key role here.
Contribution to the sales process
According to the Technology Services Industry Association (TSIA), educational services play a major role in the deal sizes the sales department closes.

If product sales department is not working with your customer education team or if your educational data is ignored by your sales reps, then a wrong solution or price point can be offered. This results in a mutual loss for you and for your potential client.
Closing deals
A lot of people and also companies are hesitant to invest in new tools, especially if the tool they are considering is complicated. The fear of not receiving a good enough ROI or disrupting the established work process may dissuade the decision makers from going forward with the purchase.
The availability of a product Academy or a series of onboarding courses will have a big impact when dealing with this kind of obstacles. If your future customers are sure that they will be taught everything there is about your product and how to use it for maximum gain, and companies will feel confident that their employees will go through a proper onboarding course — then you have another solid argument in your favor before closing the sale .
---
When you create online courses and implement customer education into the sales cycle of your product, you increase its value by generating new leads and reinforcing the argument in favor of your product or service.
If you have any questions as to how to get started with building up your customer education or setting up an Academy about your product, feel free to contact us and we will happily discuss these matters with you.