Academy Tips
|
6 min read
How to Measure the Effectiveness of Customer Education
October 19, 2018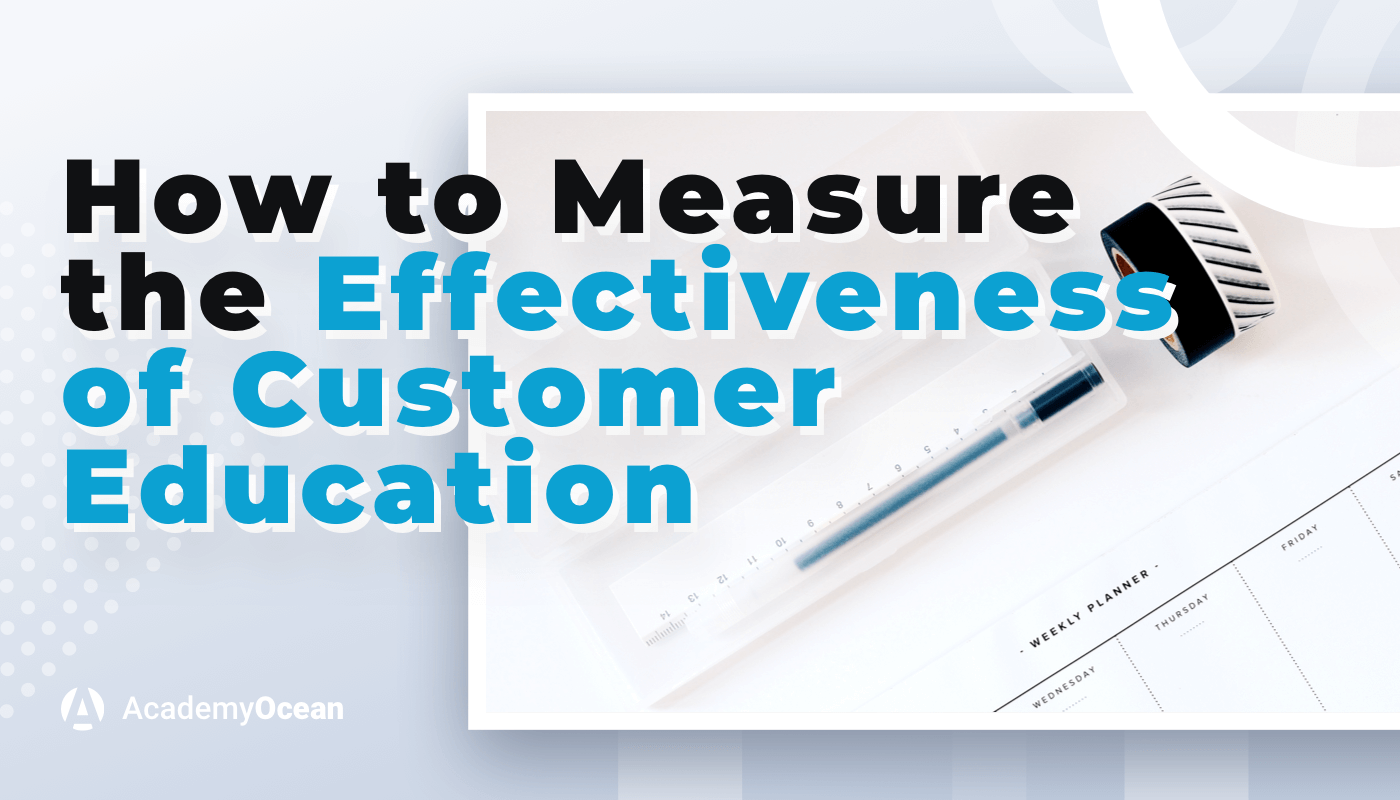 Numbers speak louder than words. They help you keep track of whether your company is heading in the right direction. Even if it's such a useful initiative as customer education you need to try whether it fits your strategic goals and what value it brings to your customers and you.

First, think of positive impact customer training has on adoption and renewal rates which result in better financial outcomes. On the other hand, neglecting education isn't just neutral, it can cost you much more than you may think, according to Howard Earl Gardner, a Professor at Harvard University:
"If you think education is expensive, try estimating the cost of ignorance".
And he's right. Because if you don't pull your efforts to teach customers about your service or product they'll switch to the competitors. Don't give your rivals such a present.
So, where should you start? What data matters? Which metrics or KPIs should you track? First of all, make a plan on how you will trace the financial results impacted by learner's engagements which are so important in customer marketing.
Make up a plan of estimation
You can't afford wasting money, so what you should do is focus on methods which bring you the most benefit. To do it right we advise you to:
choose the most important goals for your type of business;
decide which metrics reflect these goals and focus no more than on two or three most important ones;
choose KPIs which would show how exactly your company benefits from changes you've incorporated;
establish your baseline, benchmarks you'll be measuring against so that you could see what's changed.
Metrics and KPIs of customer education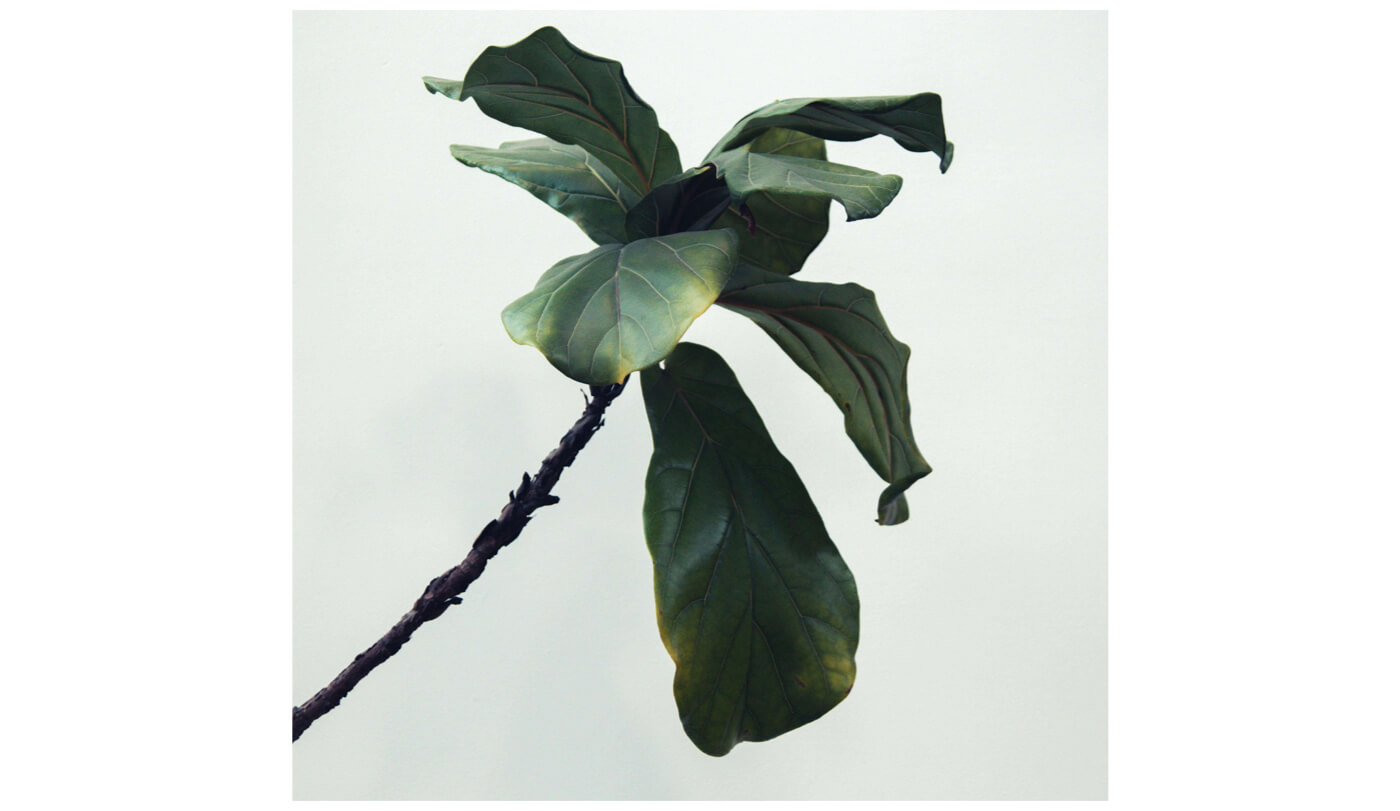 To understand the effectiveness of your customer education you need to gather data from various sources: analytical tools, surveys, your customer education platform, etc. This data consists of metrics and KPIs which, when analyzed, will show you if you are moving in the right direction.
Metrics may measure certain types of behaviour: visitors at your site, number of logins to your platform and so on.
KPIs are key performance indicators which show how successful your business efforts are.
Engagement rate
It indicates how eagerly your content is consumed and thus you know whether it needs improvements. You may measure your engagement rate with the number of page views, depth of page views, etc. When it comes to your product Academies, AcademyOcean shows much more detailed statistics about each of your learners: when your customers entered the course last time, how much time they spent there, where exactly they left the course, etc. By the way, we advise you to replace PDF-manuals, tutorials and guides by Academies because they don't give that deep insight which Academies do.
Having metrics provided by an academy builder AcademyOcean, you may evaluate the efficiency of your customer education.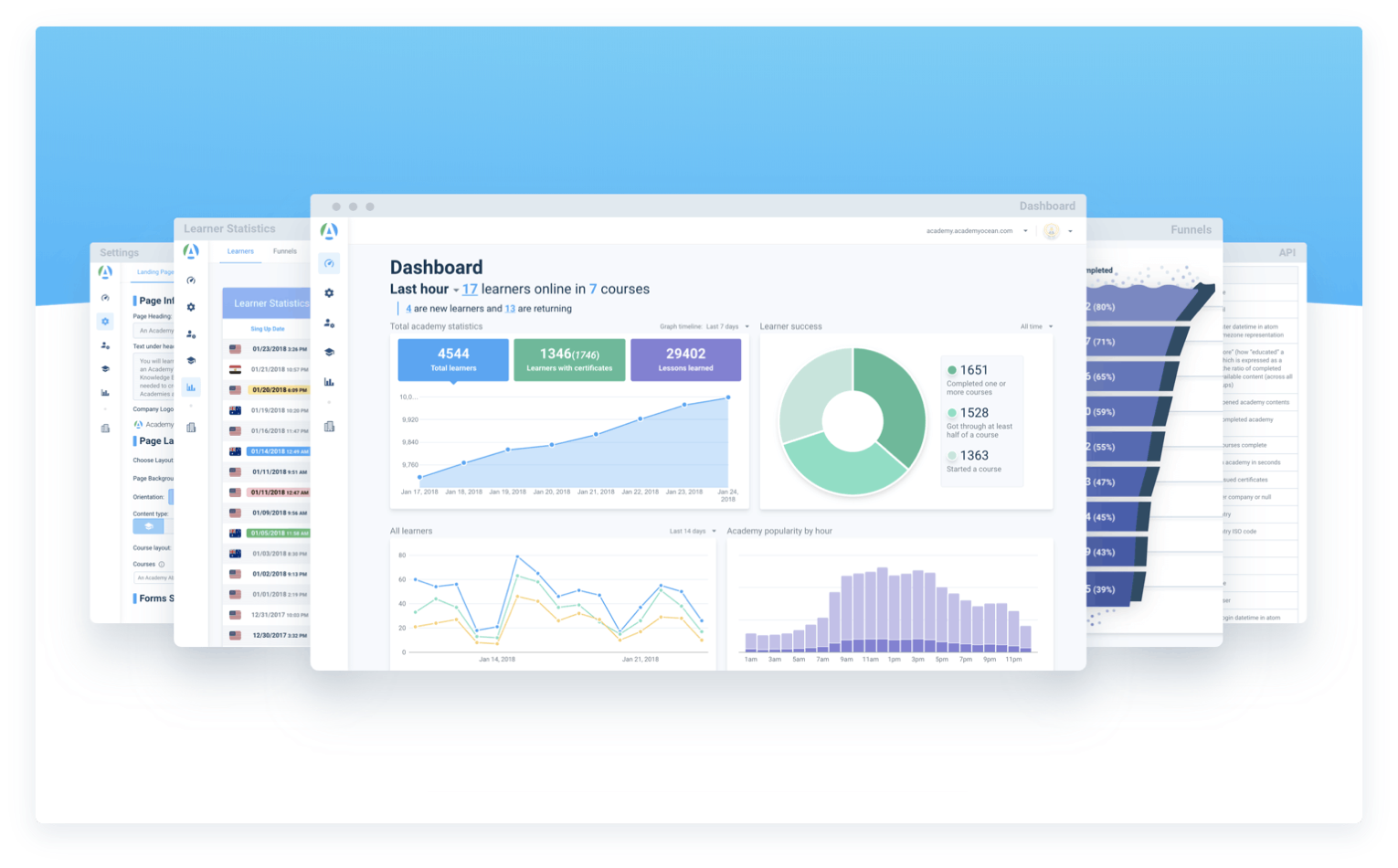 Key Performance Indicators
Number of requests to customer support
Hopefully, your customer support tracks the number of requests they have. As in such a case, you will be able to compare it with the number of requests after you launch your customer education project. If you've done everything right, you may see the reduction of requests to customer support and improvement of other indices of your company. Ideally, count how many users applied to customer support before and after customer training started and check if the situation changed.
Customer churn rate
The users involved in your content will have a deeper understanding of your product, especially if you take care of delivering information about it in an engaging way as Academies do. Thus, your customers will get more value and your company's churn rate will become lower.
AcademyOcean has a function of tracking those who left the course and you will have a chance to catch up with them and ask whether they lack any additional information.
Here is how it looks: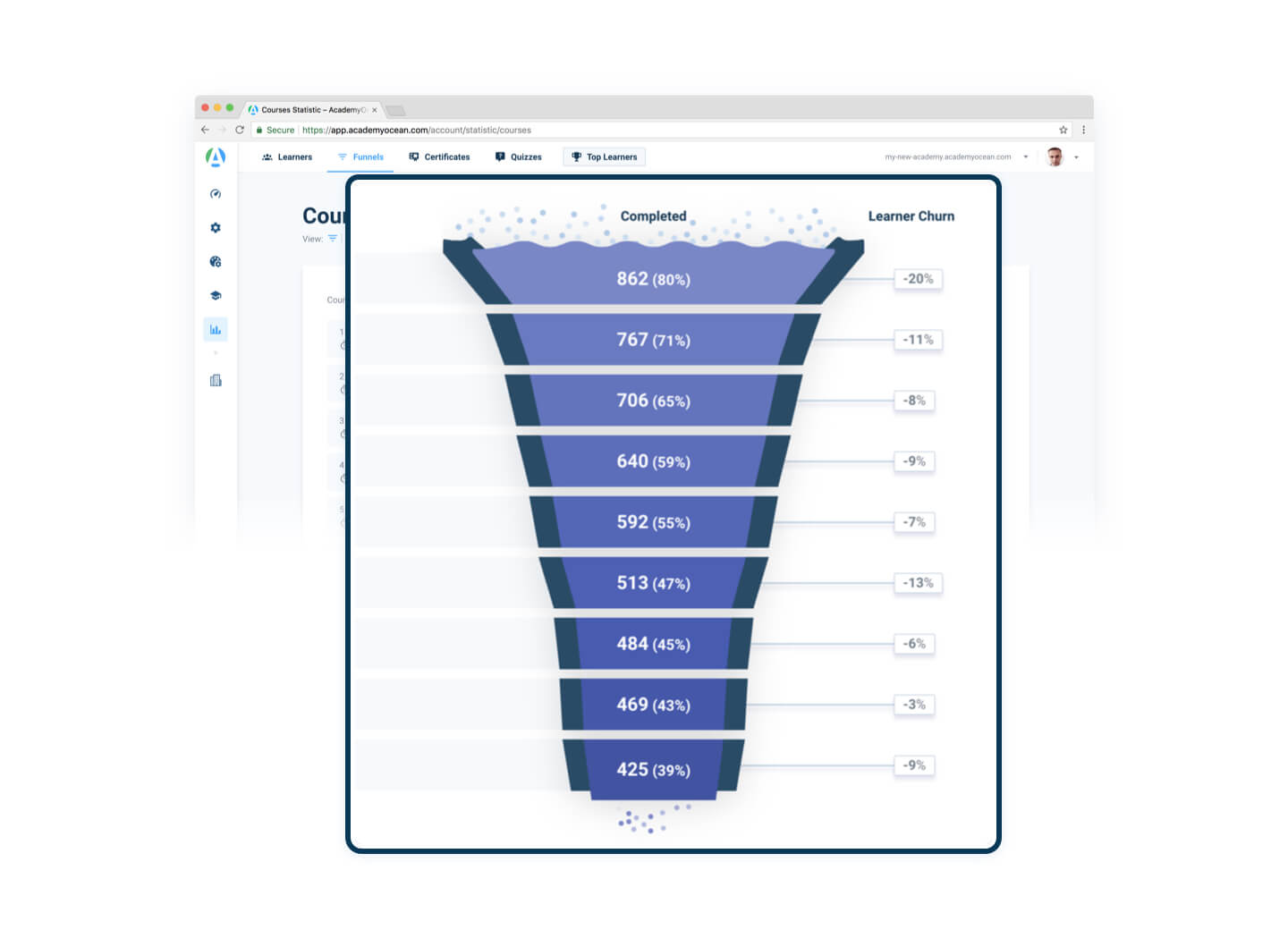 This funnel shows at which stages your learners drop out of the academy. This information is priceless to determine weak points in your educational content or to see when your customers experience difficulties in understanding the features of your product.

Customer Lifetime Value
One more KPI which is related to the engagement rate. The more value users get from your product, the longer they stay with you. The longer they stay with you, the higher is LTV.
Ben Foster from InSided said:
"[Customer education] boosts customer satisfaction in the first 90 days of the customer relationship—a "make or break" period for many businesses. Getting customers comfortable in this timeframe results in up to 300 percent higher LTV."
To find out whether your customer education really works you may compare LTV of a client enrolled in your Academy to LTV of the one who is not.
These KPIs will definitely indicate whether your customer education strategy works. Of course, there are also other metrics you may track:
Net Promoter Score (NPS)
It's a business, not a training metric, but you can evaluate the impact which training has on your business. You ask your customers how likely they are to recommend your product or service using a scale from "0" till "10" and then calculate your NPS. The studies by Harvard Business Review show that companies which improved their NPS showed better business indices.
AcacemyOcean issues certificates which users may post at their social media accounts, sharing their experience at passing academies and thus promoting them. It converts your learners into your brand advocates who contribute to your brand awareness and express their loyalty to your company.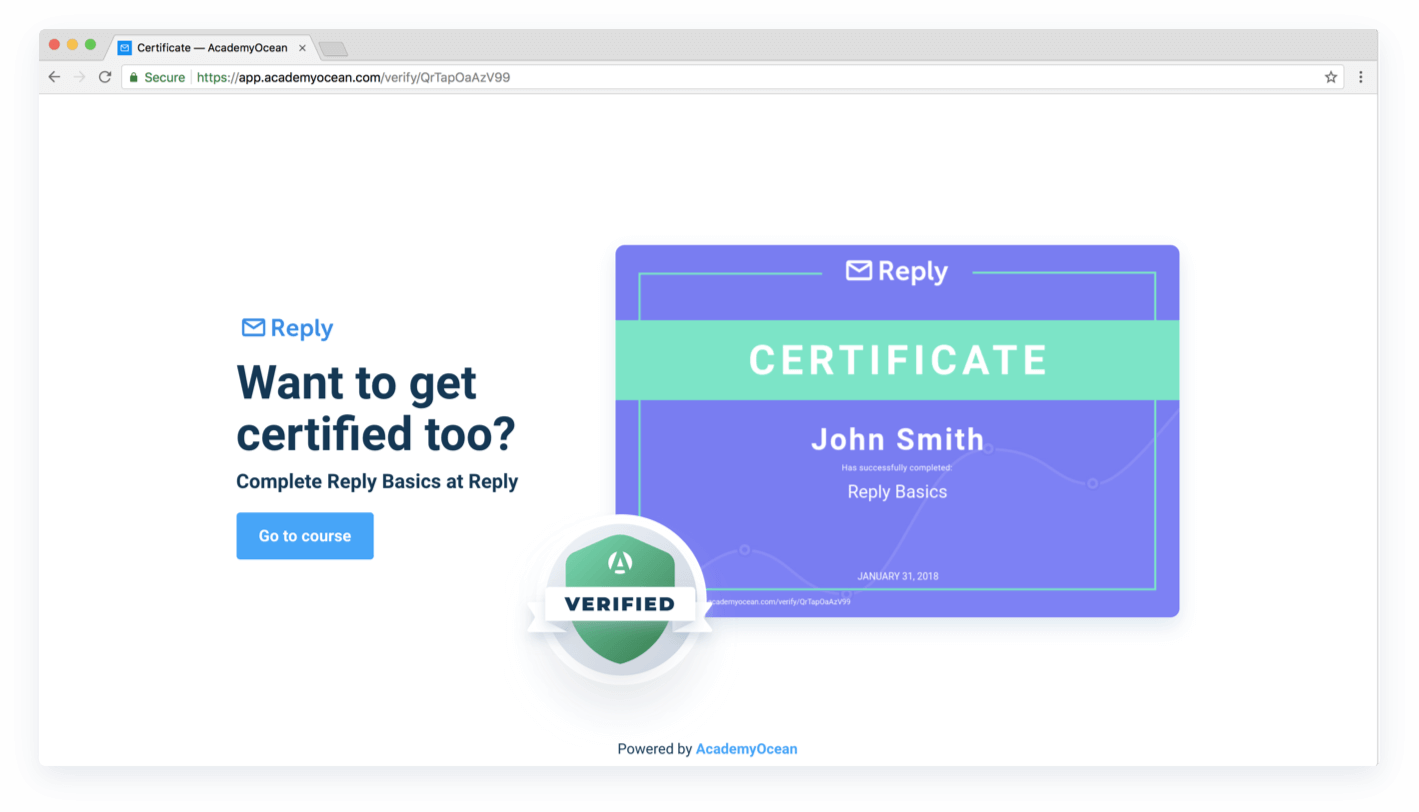 The number of upsells or cross-sells

You may educate your customers who are using your basic billing plan on advanced features of your product or service. But to use them they must upgrade their subscription. Thus, you promote upsells and cross-sells. Again, to evaluate the effect of such customer education, track how many learners who have completed your academy upgraded to a more expensive billing plan.
Conclusion
The effectiveness of customer education is rather hard to measure as all its components are interrelated and have a great impact both on revenue and such unmeasurable metrics as brand awareness. But if you need a place to start, then start with this:
track whether your customer support receives fewer requests;
monitor your customer churn;
check how your customer LTV has changed for users who passed the course.
If you see that your results are improving then you're doing great and you can start planning your further actions on developing your growth strategy. Now with all this measurable data, you may try to predict and then actually improve your customer experience, brand loyalty and the increase of customer LTV and over time substantially differentiate from your competitors and contribute to your brand's credibility.