Academy Tips
|
3 min read
AcademyOcean Feature: Teaser Lessons
January 9, 2019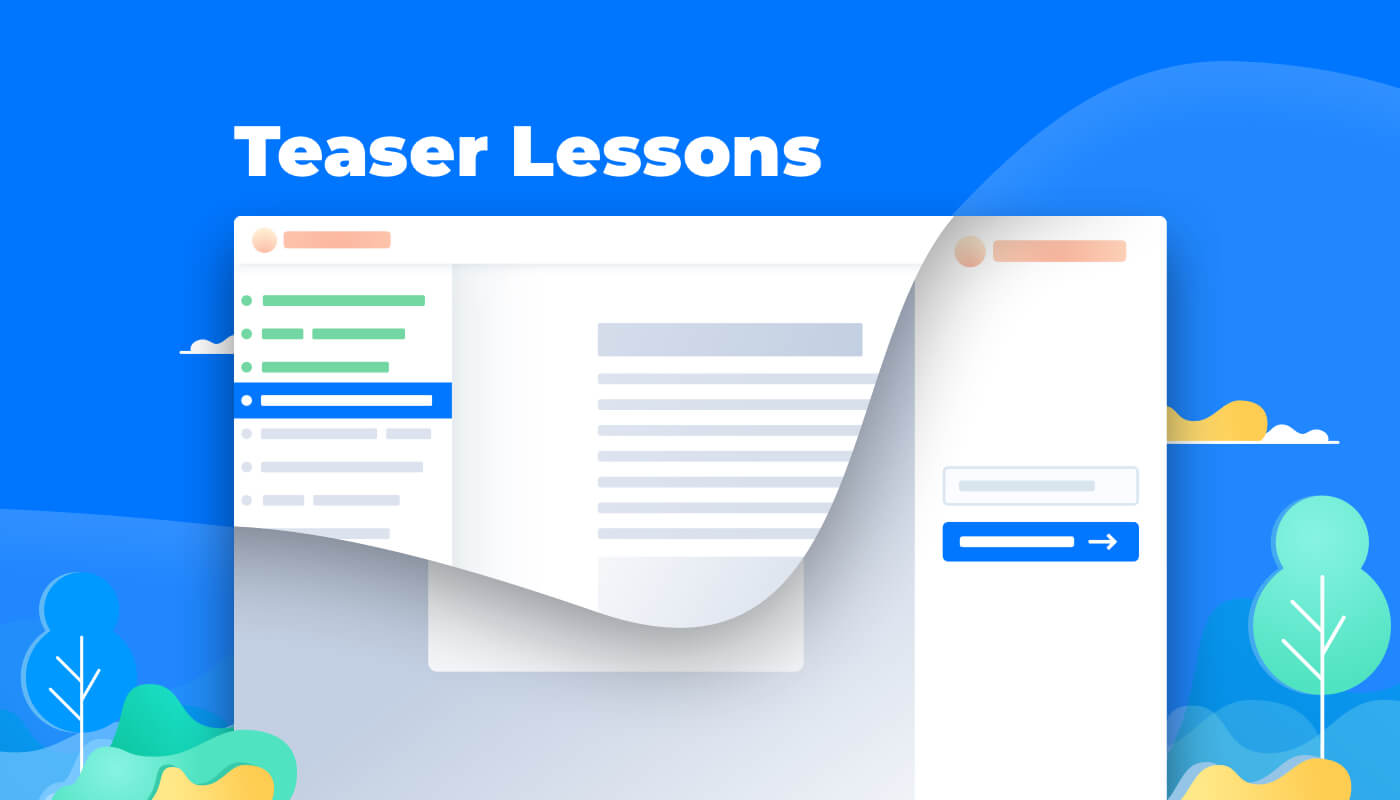 We rarely cover existing AcademyOcean features in our blog posts, but we would like to change that. In this post, we want to remind you about a simple, yet powerful Teaser Lessons feature.
Teaser Lessons, in essence, are lessons that are accessible by anyone without the need to login or register in the academy — sort of a preview to the whole course.
You can access Teaser Lessons by navigating to the Course Settings of your academy. Choose a course you wish to have teaser lessons and click the switch: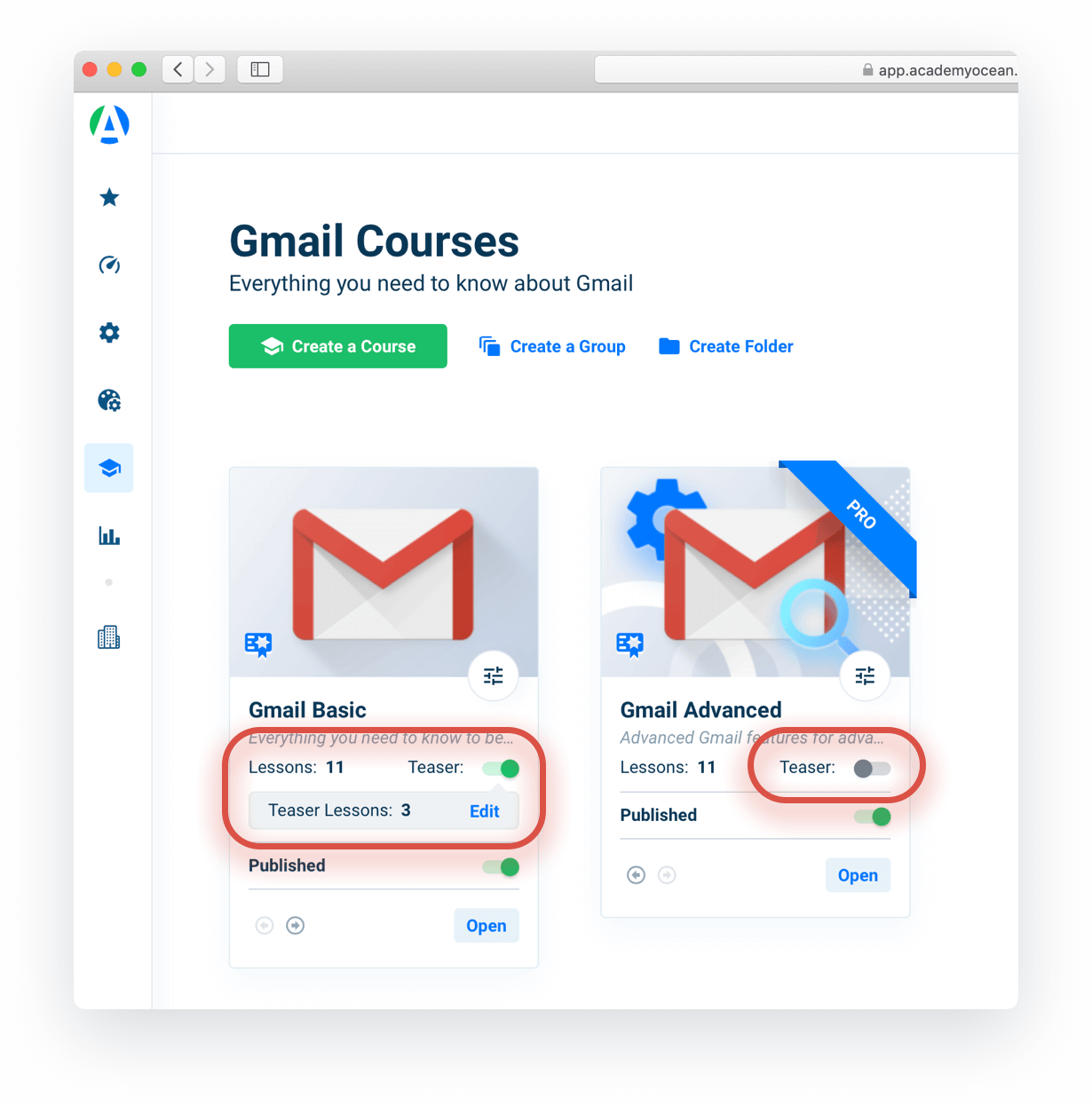 After that, setting everything up is just three clicks away.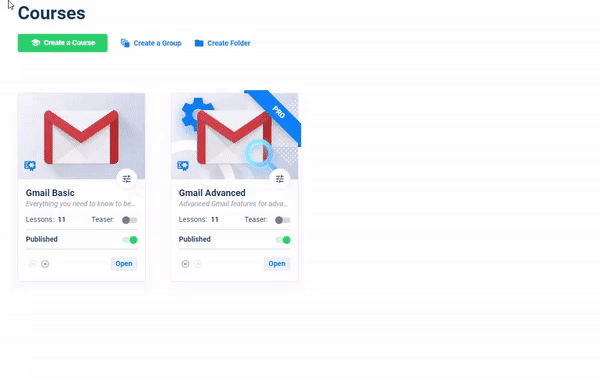 Select how many lessons you want to give unrestricted access to and click "Save". Simple isn't it? Just keep in mind three important things:
URL of a course or academy with teaser lessons is different from your regular course/academy link. Copy those links from here: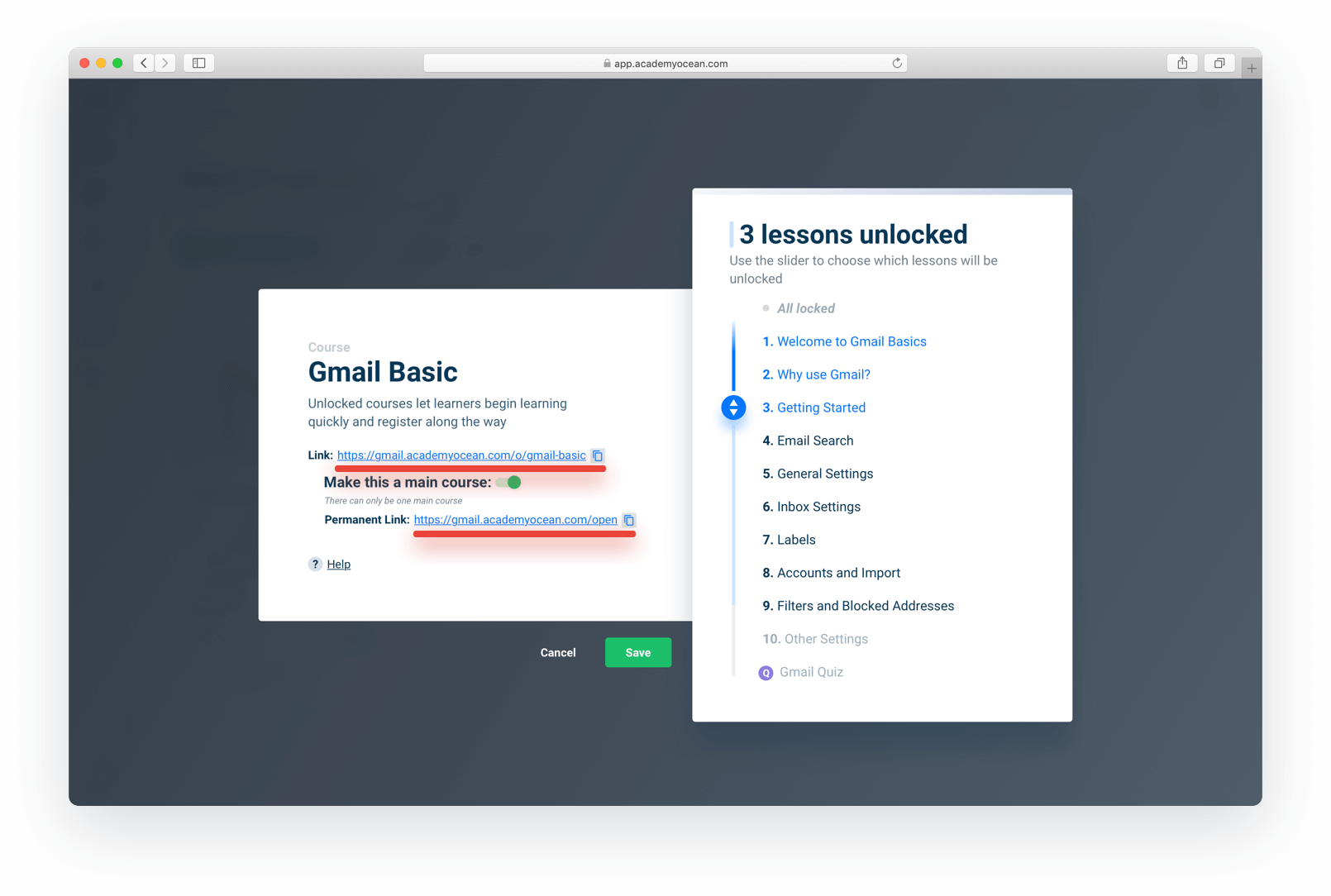 The number of teaser lessons updates automatically when lessons and/or quizzes are added, deleted, or rearranged, with the following conditions:
— The final two lessons are always locked
— All lessons after a quiz are always locked
The Permanent Link always takes you to the Main Course.

When learners click on a link to a course with teaser lessons enabled, they are automatically taken to the first lesson. Login and password are not required in this case. However, after they pass all the teaser lessons set by the admin, they will see a pop-up, requiring them to log into the academy. At this point, they decide to either continue their education or leave.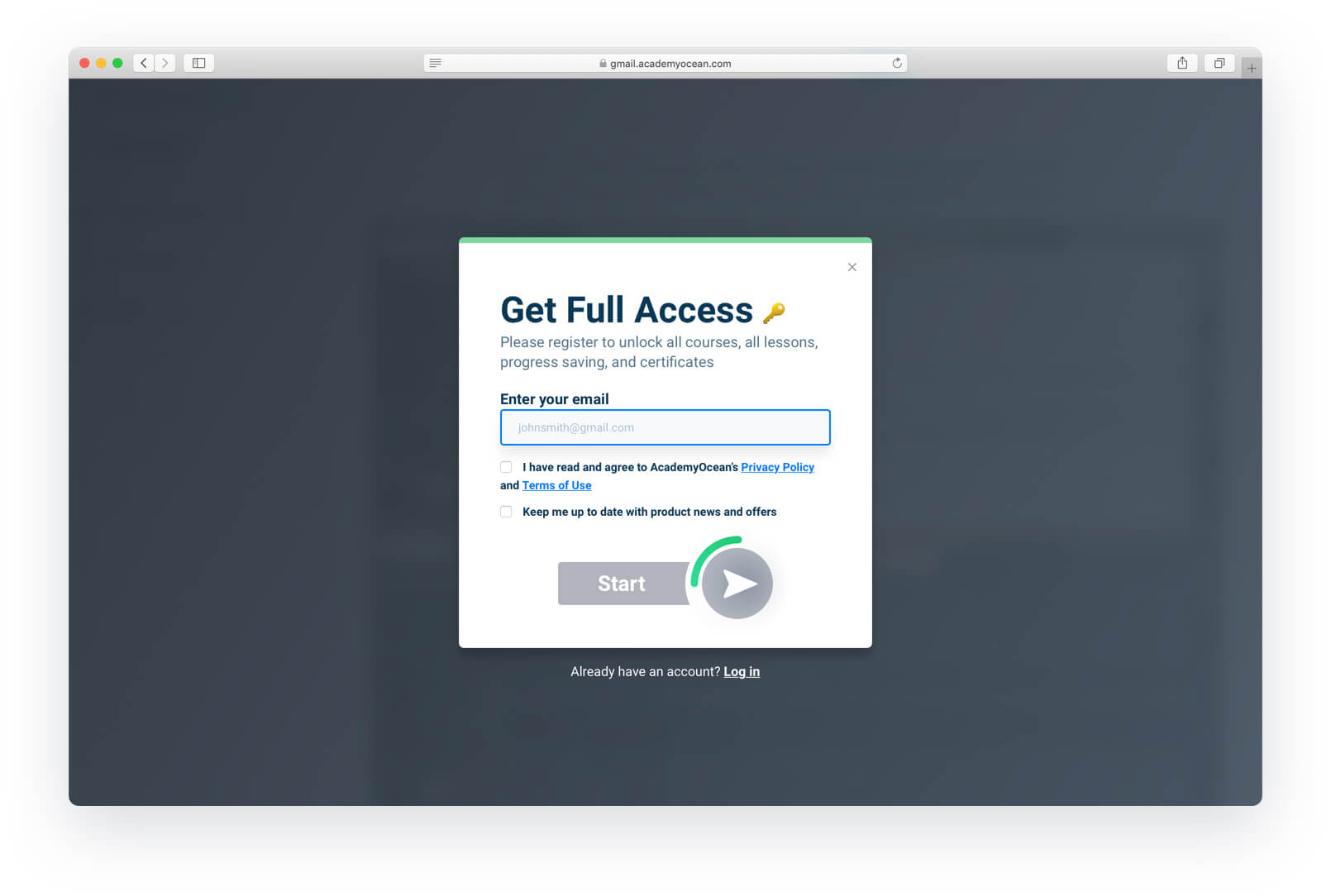 Use cases
Now let's talk about how you can use Teaser Lessons. The main goal of this feature is to provide demo access to your academy and courses without creating user experience friction (i.e. login and password request). Users may be uncertain if the content behind this "wall" is worth their time. You will give them the opportunity to try out your Academy without any commitments.
A couple of ways you can benefit from using Teaser Lessons:

Improved conversion and sign-up rates
Some users may feel uncertain if the knowledge you are offering is worth their time and therefore hesitate to create a learner account. However, through Teaser Lessons guest users can get a glimpse of the value your academy can provide, which improves registration rates significantly.
Seamless user engagement
A couple of free-access lessons in your courses, be it for your potential new users or employees, help create a seamless transition from a temporary visitor to a registered learner.
Intro lessons
Have the first lesson in your public courses open to everyone without registration. In it, you can tell visitors what the courses are about, what they will learn after completing them, maybe even mention a certificate award at the end.
As with anything new, catching people's attention by giving them a free sample of what you are offering is a good place to start.
Set up your teaser lessons now!