Startup Life
|
5 min read
Unlocking the Power of Cross-Training: Empowering Your Employees for Enhanced Skills and Growth
June 9, 2023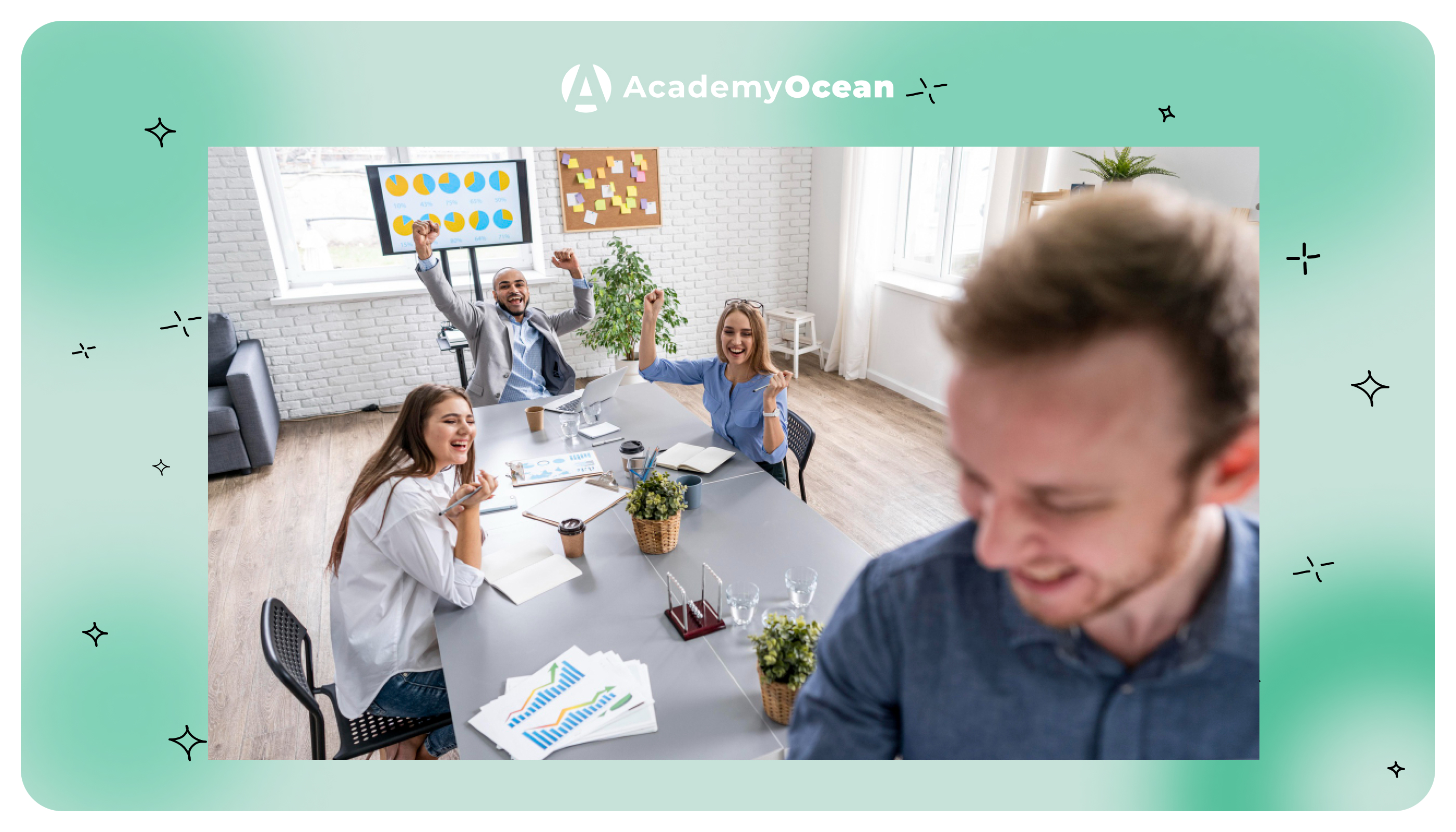 Cross-training employees teach people the skills and knowledge necessary to perform tasks outside their primary duties. This approach aims to develop adaptable, flexible, and capable of taking different roles in a team of people.
In addition, cross-training employees as it raises efficiency allowing the team to reach new productivity levels so that people can quickly fill in for absent or sick colleagues, reducing the workload of others and avoiding work disruption. It also helps organizations maximize their resources by utilizing their team in the most efficient way possible.
What Is Cross-Training In The Workplace?
Firstly, it involves developing a system that trains people to perform multiple job functions. It gives them diverse skills and knowledge to sometimes perform distinct duties within a company. Secondly, such courses are essential for businesses that want to remain competitive and adapt to changing market conditions.
For example, it helps companies identify their hires' strengths and weaknesses even during employee onboarding training. Through cross-training, employers can identify workers with hidden skills useful in other departments. By understanding the strengths and weaknesses of their people, organizations can better allocate their resources and identify areas where additional training may be necessary.
What Are The Benefits?
Clearly, this approach provides numerous benefits to both the employer and workers. Thus, a poll done by the Society for Human Resource Management (SHRM) shows that 72% of businesses said they used this approach in some capacity. Organizations can become more efficient, effective, and collaborative by creating an adaptable, flexible, and capable of taking different functions inside teams. The key is to develop a well-planned program that provides people with the skills and knowledge necessary to succeed in their current roles and future career opportunities. Apart from these aspects, here are other benefits of cross-functional training:
Providing Flexibility And Agility
A study by LinkedIn found that 68% of workers prefer to learn at work and value opportunities for future development. So, cross-training employee programs can significantly impact a company's productivity and flexibility. With this approach, they can quickly cover problematic aspects if a team member can't perform their duties within the organization, allowing businesses to fill gaps in the workforce and maintain productivity. This type of training can benefit small and medium-sized companies, where resources may be limited, and every involved person's contribution is vital to success. With such programs, especially built-in microlearning platform solutions, businesses can also boost their staff's skill sets, leading to greater satisfaction and personal development.
Bettered Efficiency
Cross-training employees through solutions such as AcademyOcean can improve efficiency as workers learn about the different parts of the organization and how they operate together. When they better understand everything, they can work more effectively as a team, resulting in a more efficient workforce. Additionally, this can reduce the time and cost involved in hiring new staff, as existing ones can fill in temporary gaps in the workforce, which is cost-effective for businesses.
The Best Team Collaboration
Cross-training helps improve individual skills and fosters a culture of collaboration and teamwork within the organization. By providing people with such opportunities, employers can help their teams understand the organization's bigger picture and how their work impacts others. This understanding leads to better communication and increased productivity, as people have everything they need to step in and assist when necessary. Moreover, as people become more cross-trained, they gain a greater appreciation for their colleagues' duties, promoting camaraderie and support.
Training In Progress
Cross-training at work is an essential process that allows businesses to develop a skilled, adaptable workforce capable of taking new positions, so it should never stop. It is an ongoing process that helps people continuously build their skills and knowledge. It is usual for working conditions to change due to internal and external factors. This means one should consistently implement this approach to continue getting all the benefits.
Developing Your Own Cross-Training Program
Such learning programs have become vital to organizations worldwide in today's competitive market. Thus, according to a report by Training Magazine, organizations with robust cross-training systems had greater engagement and retention rates. Developing a successful learning system requires a systematic approach to ensuring that the learning course meets the business's specific needs.
Firstly, it is essential to identify the areas where cross-training is necessary and evaluate the existing skill sets of your workers. This evaluation will help to understand which people will get the most from it and which skills are required to fill any gaps in the workforce. Here are the steps you can take to establish efficient job cross-training.
Create A Culture Of "Collective Success"
Creating a collective success culture involves fostering a sense of teamwork and collaboration. People should be encouraged to share their experiences and skills with their coworkers. This helps to create a positive work environment where everyone feels supported and valued. Such an environment inside a company helps to facilitate the feeling that a person's success depends on the whole team. Therefore, everyone begins to devote themselves to general goals.
Run Cross-Training Simulations
Running these simulations involves simulating different job functions within the organization. This helps people develop the necessary skills to cover any positions within the team and do it with approximately the same efficiency. It also helps identify workforce gaps, enabling proper planning.
Develop A Feedback Mechanism
Developing a feedback mechanism involves creating a system where employees can provide feedback on the learning program. This helps to identify areas where the program can be improved and ensures that everyone feels engaged and involved in the process.
In conclusion, this approach is essential for businesses that want to remain competitive and adaptable in today's market. By providing workers with diverse skills and knowledge, businesses and organizations can improve efficiency, productivity, and teamwork, leading to a positive work environment where employees feel supported and valued. Here is what developing such a learning program involves:
Creating a culture of collective success.
Running cross-training in the workplace simulations
Developing a feedback mechanism to improve the program continuously.
Thus, businesses can create an adaptable, flexible workforce capable of working in different positions.