🚀 Performance update: improvements that will accelerate your success! 📈 AcademyOcean Update, May 2023
June 23, 2023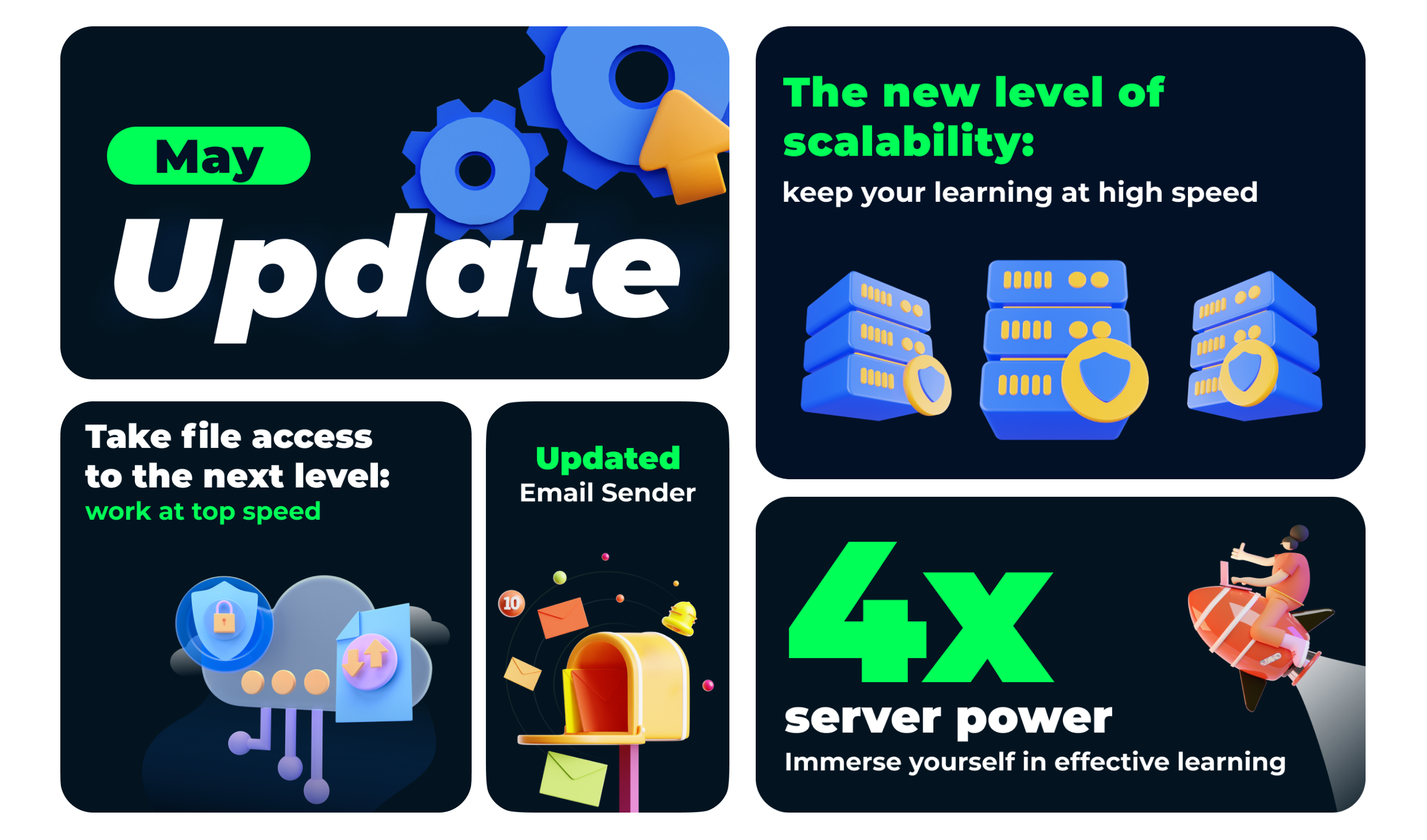 We're excited to inform you about the latest AcademyOcean LMS updates that significantly improve platform performance and enhance your experience.
New upgrades will help you train your employees efficiently and achieve impressive results.
Let's take a look at what's already available to you:
1️⃣ 4x server power: Immerse yourself in effective learning 🚀🔥
Get ready for incredible speed with AcademyOcean LMS! We've significantly improved our platform infrastructure using the most advanced technology. Our servers now run on machines with impressive power, guaranteeing uninterrupted learning.
2️⃣ The new level of scalability: keep your learning at high speed 🔧🔒
Every day, more and more people are joining AcademyOcean. And we strive to provide you with the best tool to develop and train your team.
We've multiplied the number of servers by 4 to ensure stable platform performance even during high usage periods. Forget about loading problems and delays — we've done everything possible to make your training run smoothly.
3️⃣ Take file access to the next level: work at top speed ☁️💡
We're proud to introduce the latest cloud-based system using advanced development technology. Get instant access to your files and videos!
Regardless of file or data size, your learners will have instant access to the materials they need to learn. Immerse yourself in a seamless flow of knowledge!
4️⃣ Updated Email Sender 📧✉️
We applied one of the best solutions to improve email deliverability for you and your learners. You won't lose any important information along the way – notifications for learners and admins will reach their recipients in record time.
Achieve cutting-edge results with the AcademyOcean LMS – your trusted learning partner!
🔔🌐 Book a demo with an expert now to learn more about AcademyOcean's power!
---
Welcome to the future of learning!
💙 AcademyOcean LMS team