For Marketing
|
3 min read
AcademyOcean, a next-generation learning management system, empowers L&D to create training courses with AI
July 25, 2023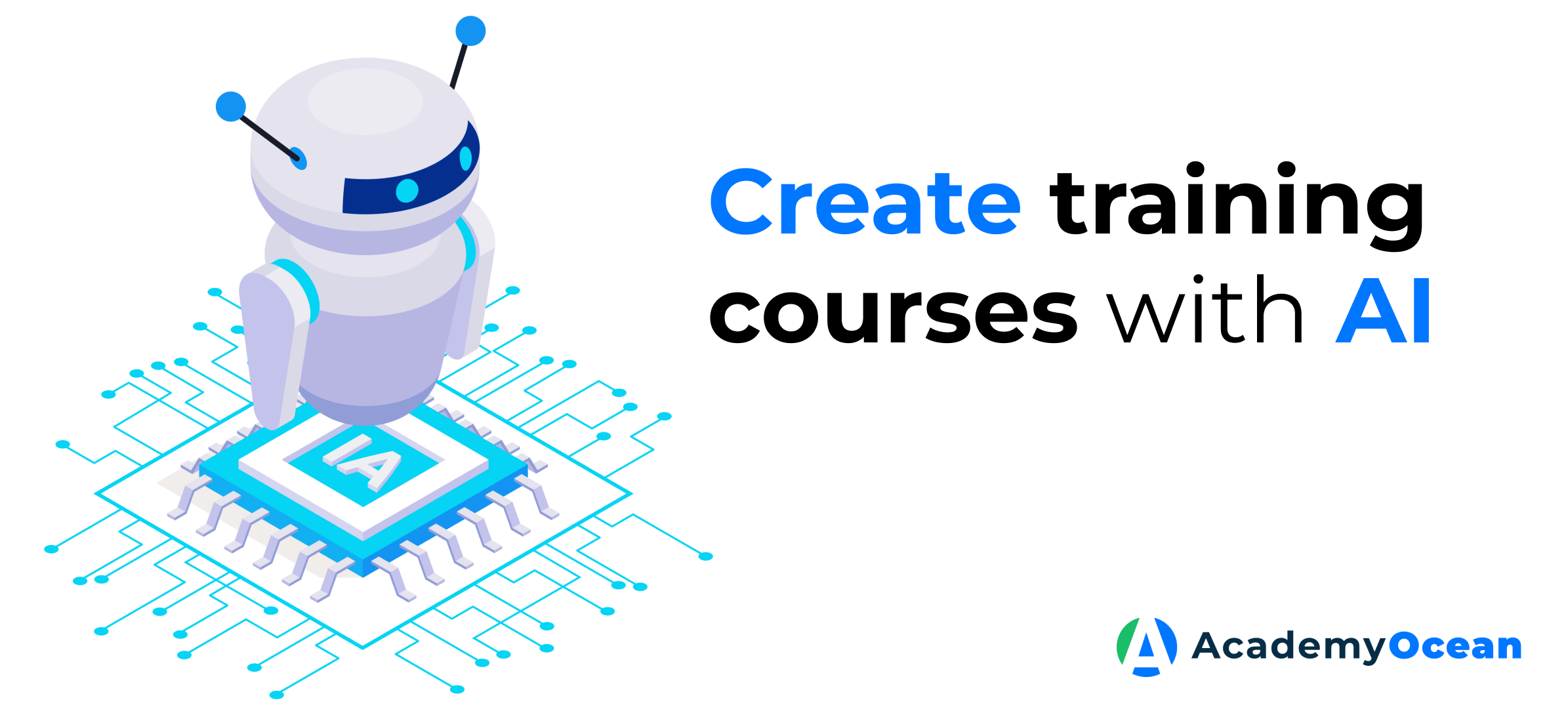 Kyiv, the 20th of July, 2023 — AcademyOcean, second generation Learning Management System, introduces an AI-powered tool to help L&D create employee training lessons in 40 seconds. Which significantly speeds up the process of creating learning courses and large programs. The following steps are creating quizzes, assessments, and repetition recommendations based on lesson content and making this tool free for every L&D in the world. Now, this new tool is available to AcademyOcean clients exclusively.
---
AcademyOcean LMS using its models in conjunction with OpenAI's large language models makes it possible to customize training by adapting to learning employees' needs, such as: visual, active, verbal, intuitive, and pick up language and tone in a record 40 seconds. Another nifty feature is that the new tool can translate training courses to more than 100 languages, which "was made with workplace inclusivity in mind."
The company wants to make employee training cheaper and more effective by using recent innovations in Artificial Intelligence. With the new AI tool, L&D can guide the AI to brainstorm content, compose initial outlines, conduct preliminary research on relevant topics, generate strategy, or even the entire training course in 40 seconds, which will even speed up within several months. It will produce short text that captures the theme, generates relevant images and videos, and ties them into a complete microlearning course.
For instance, the company hires new employees, and the L&D professional needs to teach them the company's corporate culture most effectively and cheaply. For that, L&D professionals only have to write a prompt explaining the purpose of training programs, what information should be included, and the tone of voice, language and employee personal learning style — and they can do that right inside AcademyOcean. In 40 seconds, they will receive a solid training course, strategy, ideas, or simply a proposition on how to name the course.
"We are committed to pushing the boundaries of e-learning through innovative technology. Say goodbye to writer's block; first drafts are now easily produced. Just bring your idea. AI creation isn't limited to writing. Use it to add engaging visuals and multimedia elements to your course. By offering seamless translation into over 100 languages, we ensure that organizations can communicate their learning material to a global workforce, breaking language barriers and fostering inclusivity in learning."
Founder and CEO Vladimir Polo commented on the new AI tool release.
About AcademyOcean
AcademyOcean - second-generation Learning Management System that empowers L&D to create training courses with AI. The LMS offers an industry-leading ease-of-use rating of 9.8 out of 10 (g2.com), intuitive UX design, supports over 100 languages, and is GDPR compliant, ensuring data security.
The team works with HR and L&D experts in evidence-based learning, such as Nigel Pyne, Donald Taylor, Dave Ulrich, and Robin Hoyle, to create a product that best suits the organization's training needs. The team works in 7 countries and speaks different languages to provide the best customer service to 400,000 users and clients on 5 continents, from the USA to Singapore.