Academy Tips
|
4 min read
What is Information Processing Theory? Using it in Your Corporate Training
July 17, 2023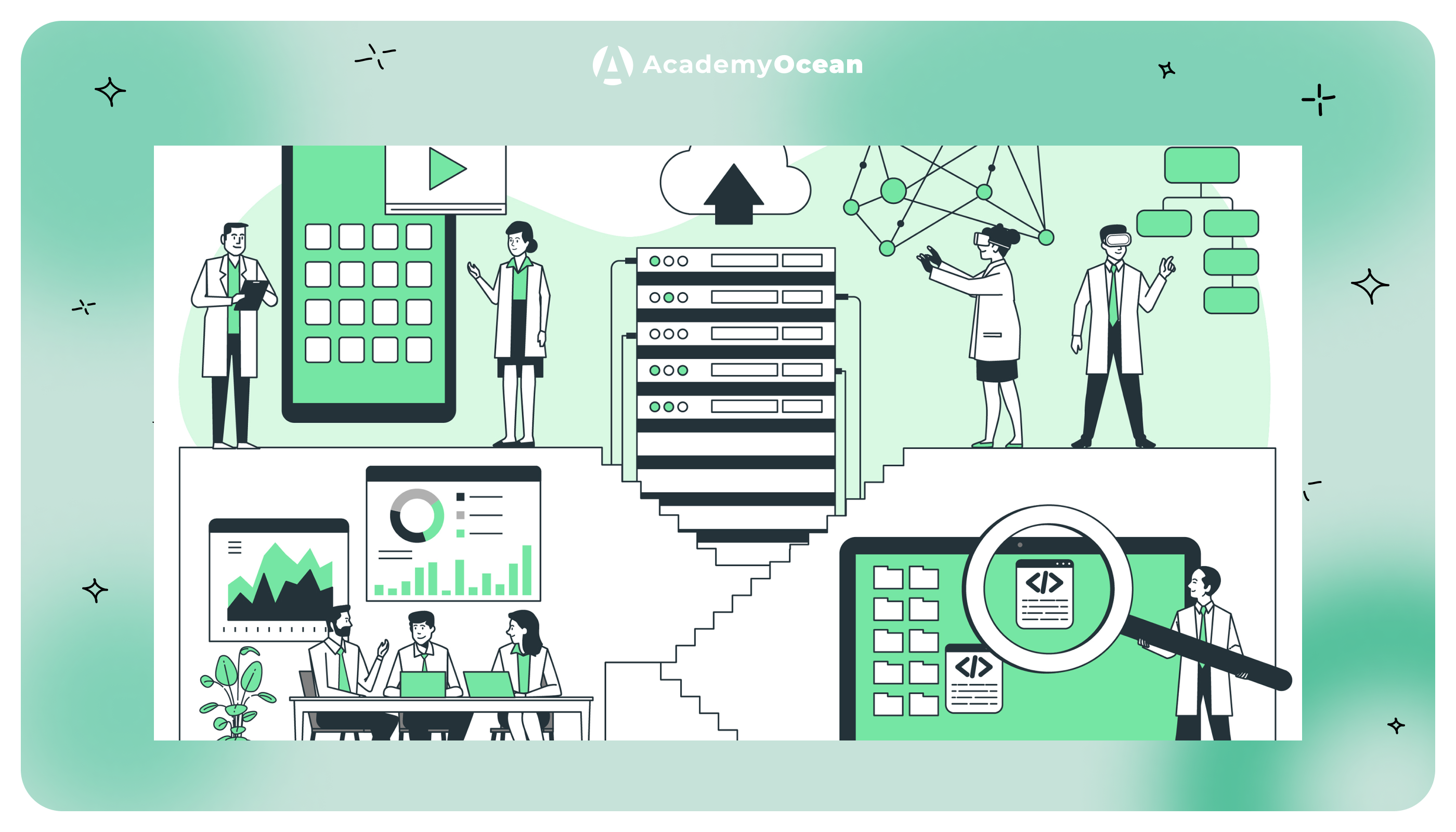 In today's fast-paced corporate world, practical training is essential to equip employees with the skills and knowledge they need to succeed. Apart from getting a learning management solution, there is also a theory that holds great promise in optimizing corporate training is the Information Processing Theory (IPT). IPT model provides insights into how individuals perceive, process, and retain information. By understanding and leveraging this theory, organizations can enhance learning outcomes, improve knowledge retention, and facilitate the application of knowledge in real-world scenarios.
This article will delve into the intricacies of Information Processing Theory and explore how one can effectively utilize it in corporate training. We will examine the basic principles of IPT, discuss its cognitive processes, and highlight practical strategies for incorporating IPT principles into training programs.
Understanding Information Processing Theory
Understanding Information Processing Theory is critical because it explains how people receive, process, and retain information. Trainers and educators may build successful learning experiences that correspond with learners' cognitive processes by understanding the foundations of this theory. This insight optimizes training programs, resulting in improved learning outcomes, information retention, and the capacity to apply learned knowledge in real scenarios.
Basic principles of IPT
At its core, Information Processing Theory focuses on how individuals encode, store, and retrieve information. It recognizes the importance of attention, perception, and cognitive load management in learning.
Cognitive Processes in IPT
Information Processing Theory encompasses various cognitive processes that contribute to learning. These include sensory memory, working memory, and long-term memory. By understanding these processes, trainers can design training programs that align with the natural flow of information processing.
Applying Information Processing Theory in Corporate Training
Trainers may develop and present material that corresponds with how individuals perceive, process, and remember information by applying the concepts of Information Processing Theory to training programs. Unlike short-term programs, this strategy increases learning outcomes and information retention and encourages knowledge application in real-world circumstances. Organizations may develop more effective and meaningful training and onboarding experiences that contribute to the success and growth of their workers and the business by understanding and exploiting Information Processing Theory.
Designing effective learning experiences
For learning optimization and retention, it is crucial to chunk and organize content bot for short and long term learning. Breaking down information into manageable chunks facilitates encoding and retrieval. Additionally, managing cognitive load by presenting information in a structured and logical manner reduces the risk of overwhelming learners.
Promoting attention and engagement
Engaging instructional materials play a vital role in capturing learners' attention. Incorporating interactive elements like quizzes or simulations encourages active participation and enhances interest. Granting certificates is another feature that takes engagement to another level. Multimedia features like videos or graphics can also increase engagement and facilitate information processing. Thus, this allows to develop an effective training program.
Leveraging Memory Systems
Working memory has limited capacity, and overloading it can hinder learning. Breaking down complex information into more minor, digestible units helps learners process and retain the content effectively. Providing scaffolding and guided practice offers support and enables learners to build their understanding gradually.
Long-term memory is crucial for retaining information in the long run—techniques like spaced repetition and distributed practice aid in reinforcing knowledge over time. Incorporating opportunities for retrieving and applying knowledge solidifies learning and promotes long-term memory consolidation.
Minimizing Cognitive Barriers
Cognitive overload occurs when learners are overwhelmed with excessive information. Streamlining content and eliminating unnecessary details help learners focus on the core concepts. Offering opportunities for reflection and processing time allows learners to consolidate their understanding and make meaningful connections.
Cognitive biases can hinder the acquisition and application of knowledge. It is essential to incorporate diverse perspectives and challenge assumptions to overcome prejudices. Encouraging critical thinking and metacognitive awareness enables learners to approach problems from different angles and make more informed decisions.
Incorporating Feedback and Assessment
Feedback is crucial for reinforcing correct understanding and identifying areas for improvement. Timely and constructive feedback supports learners in adjusting their mental models and promotes metacognitive reflection. It encourages self-regulation and empowers learners to take ownership of their learning journey.
Assessing learning and retention
Formative and summative assessments models help gauge learners' progress and evaluate the effectiveness of training programs. By collecting data on learning outcomes, trainers can make data-driven decisions and adjust their strategies accordingly. Assessments also provide opportunities for learners to reflect on their knowledge and identify areas where further improvement is needed.
Conclusion
In conclusion, Information Processing Theory offers valuable insights into how individuals perceive, process, and retain information. By incorporating the principles of IPT into corporate training, organizations can optimize learning outcomes and improve knowledge retention. Utilizing compelling learning experiences, leveraging memory systems, minimizing cognitive barriers, and incorporating feedback and assessment are key strategies for applying IPT in training programs.
Leveraging Information Processing Theory in corporate training enhances individual learning and promotes the application of knowledge in the workplace. By understanding the intricacies of how individuals process information, organizations can design training programs that align with learners' natural cognitive processes and foster a culture of continuous learning and growth.