Startup Life
|
5 min read
Addie: 5 Steps To Effective Training
October 20, 2023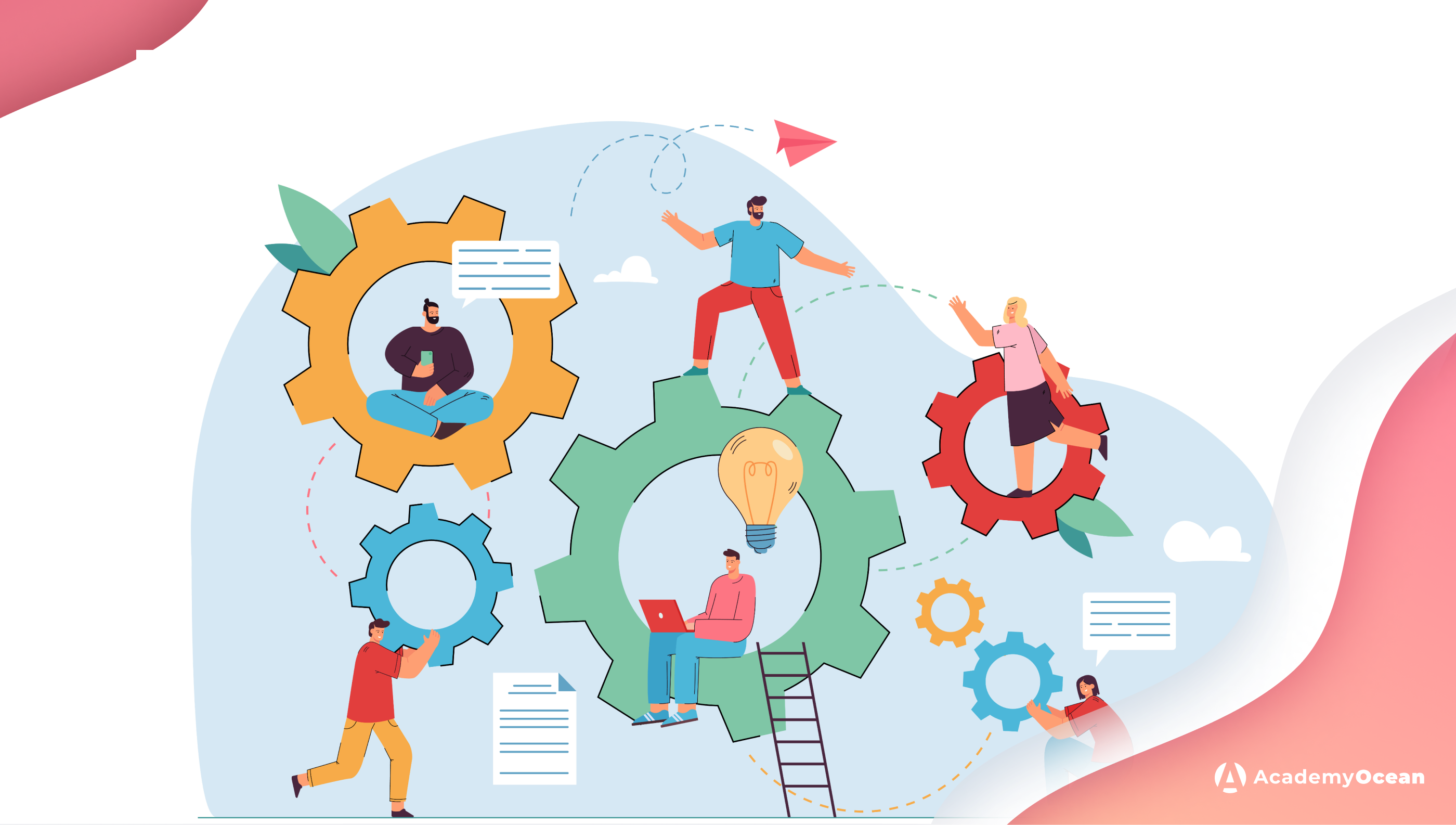 Addie model training is a timeless and robust solution that has guided professionals in taking employee learning programs to another level. In this article, we will check the nature of this approach, covering its five essential steps, how to put it into practice, its pros and cons, and where it finds application in real-world scenarios and cases.
What Is The Addie Model Of Training?
So, the Addie meaning comes from the words Analysis, Design, Development, Implementation, and Evaluation. The whole thing behind it is to systematize the training. The idea of this model appeared in the 1970s and was developed at Florida State University.
Florida State University developed it in the 1970s. These days, it is often used for designing effective learning programs. By its nature, it is a roadmap, guiding trainers through creating practical experiences.
The 5 Steps Of The Addie Process
Without further ado, let's take a look at the Addie phases:
Step 1: Analysis
Analytics and reporting are the first and most crucial stage. This phase aims to learn about requirements, goals and the situation itself. The L&D or CEO can determine the goals, objectives, and limits here.
Key Activities:
Needs Assessment: Identify the missing skills and the gap between what one must have and what one has right now.
Audience Analysis: Understand the learners' traits, features, preferences, and prior knowledge.Contextual Analysis: Examine the environmental and logistical factors that might influence the process.
By the end of this step, you should clearly understand your goals.
Step 2: Design
Once you have gathered all the info during the first phase, the time has come to move further.
Here, you assemble a clear plan based on everything done in the first step. This plan outlines the course layout, content, quizzes, examinations, and general experience.
Key Activities:
Learning Objectives: Define clear, measurable goals. Instructional Strategies: Determine how the content will be delivered (e.g., lectures, interactive activities, multimedia).Assessment Methods: Identify how learners' understanding will be evaluated (e.g., quizzes, projects, discussions).Content Creation: Develop or select the data and necessary materials.
Step 3: Development
With the blueprint in hand, it's time to bring your learning to life. Development entails producing educational materials and resources based on the plan. This comprises creating material, creating multimedia pieces, and getting an LMS.
Key Activities in the Development Phase:
Content Creation: Develop the education materials of all forms and types needed for your exact case.Technology Integration: Ensure that you have prepared all the technological resources, such as e-learning platforms, that are in place and functional. Pilot Testing: Conduct a trial run of the program to iron out any issues before the full commitment.
This phase is about producing the content and resources required for this approach to work.
Step 4: Implementation
After crafting and refining the example program, it's time to take it to the audience. The real usage is where the rubber meets the road. You roll out the training addie as per the plan developed in the earlier stages.
Key Activities:
Delivery: Facilitate learning through various means, such as in-person workshops, online courses, or blended learning approaches.Support: Provide learners with resources, direction, and help as they progress.Monitoring: Monitor the program's progress to ensure it's running smoothly.
This phase is all about providing the addie training process to those it was intended for. It's where the real practice begins.
Step 5: Evaluation
Here, we finally come to the last step of the model. Progress tracking is essential to calculate the effectiveness of the process. Future versions can be improved by analyzing whether the company managed to achieve the objectives by soliciting input from everyone involved.
Key Activities
Assessment: Measure the extent to which the objectives were achieved. Feedback Collection: Gather input from all the participants to find the improvement areas.
Analysis: Analyze the data and feedback to make proper decisions about the training program's success.
The Evaluation phase provides invaluable insights for refining the program and ensuring it remains effective.
Putting The Addie Model Into Practice
Implementing the paradigm necessitates careful preparation, adaptability, and a thorough grasp of the unique learning needs and circumstances. Here are some pointers to help you put it into action:
Stakeholder Collaboration: Involve all key stakeholders in each phase. This guarantees that the training is aligned with business goals and meets particular needs.
Adapt to Technology: Make use of technology improvements to enhance the experience. E-learning platforms, gamification, and interactive simulations are highly effective tools.
Consider the Adult Learning Principles: Remember that adult learners have varying requirements and motivations. Design your training with these concepts in mind to guarantee involvement and efficacy.
Encourage Feedback: Throughout the training process, encourage feedback from learners and stakeholders. This not only enhances the present program but also helps to shape future ones.
Addie Model: Advantages And Disadvantages
Let's look at this model's most exciting and vital pros and cons.
Advantages
Organized Approach: It gives a clear and organized framework for planning and delivering training programs. This framework guarantees that no critical stages are missed.
Flexibility: It is adaptable enough to be used in various situations, from traditional classroom settings to e-learning and blended learning techniques.
Efficiency: By emphasizing careful planning and evaluation, this model can help to build fruitful training programs
Adaptability: The model's cyclical nature allows for constant development, assuring relevant training.
Disadvantages
Time-consuming: The model's nature might be time-consuming. Some training requirements may need a faster development cycle.
Expenses: Developing and executing the model can be costly, particularly regarding staff and technology.
Inadequate content recommendations: While it offers a framework for design and delivery, it needs to give precise advice on the content of the learning materials.
Not Suitable in All Situations: There may be better options for urgent or constantly changing training requirements. In such instances, a more agile strategy may be preferable.
Where Is The Addie Model Used?
It is frequently employed in a variety of businesses and situations where organized training and development are required. Here are some addie model examples of where you may see the model in action:
Corporate Training: Many businesses use the Addie training method to create onboarding programs, compliance training and skill development courses for their workers.Education: Schools, colleges, and universities employ it to design curricula and online courses.
Military Training: Armed forces worldwide utilize it to design learning processes for their personnel.Healthcare: Hospitals and healthcare institutions rely on the training Addie model for teaching medical professionals and staff.
E-Learning: Online course creators and e-learning platforms use this model to build engaging and effective digital courses.Government and Nonprofits: these organizations also love to standardize their learning procedures according to this model.