Academy Tips
|
5 min read
What is Mobile Learning (mLearning)?
October 31, 2023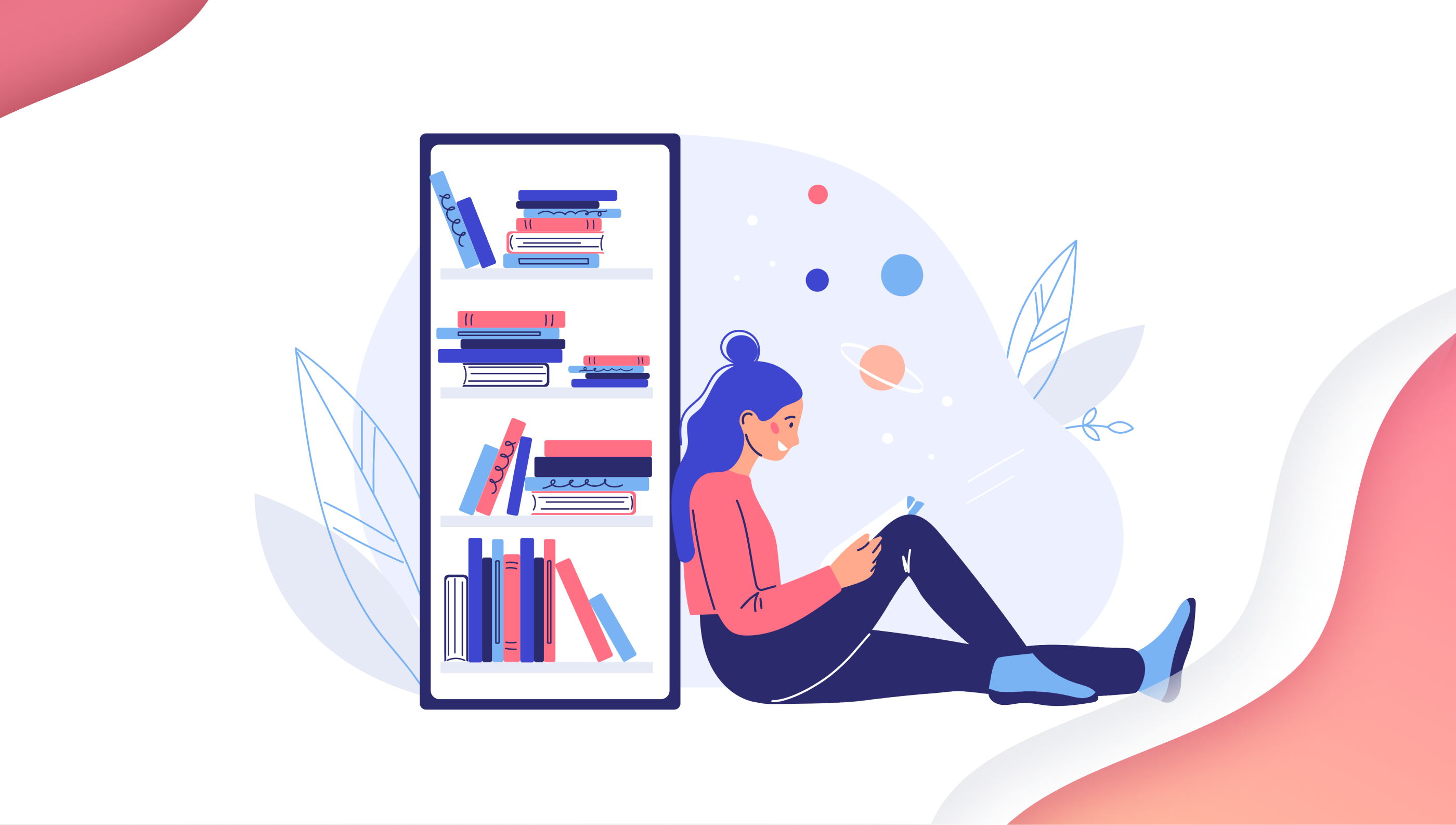 To answer the question of what is m learning, traditional means of learning have developed to adapt to our dynamic lifestyles in today's fast-paced world where information is continuously at our fingertips. The emergence of mobile learning, often known as mLearning, is one such progression. We will look at the notion of m learning platforms and training, its importance in modern conditions, and the essential elements that make it an excellent customizable learning tool in this complete guide. We will also discuss the benefits and pros of implementing it in the workplace and present solid arguments for utilizing it in the private sector. Finally, I will provide helpful advice on how to optimize mobile learning initiatives for your entity.
What Is Mobile Learning?
It, also often known as mLearning, is a modern approach to education that uses numerous devices to offer instructional information. As it goes from the mobile learning definition, the idea here is to transfer the very same learning activities from PCs to portable devices. Unlike the traditional approach, we are talking about boosted convenience and meeting modern requirements and demands.
Why is m-learning important?
So, returning to m-learning and its impact on your SMB or other entity. Let's look at all those pros, but without turning this into a long, boring sheet of text. So, let's look at mobile learning examples that also help to share why this is important.
Key Features of Mobile Learning
1. Microlearning content
The utilization of bite-sized, readily consumable material is one of the distinguishing elements of Mobile Learning. Microlearning condenses complicated knowledge into little chunks, making it perfect for students with limited time or attention spans.
2. Social learning
A mobile learning platform promotes collaborative and social learning. Through social media and discussions, people may interact with peers, mentors, or experts, enabling knowledge exchange and community development.
3. Seamless access
People may access instructional resources via mobile devices 24 hours a day, seven days a week. Learners may interact with information whenever and wherever it is most convenient, whether at home, during commutes, or at work.
4. Dynamic learning
Mobile Learning content may be constantly updated and tailored. This versatility guarantees that people get interesting, relevant and latest information, boosting the learning experience.
Advantages of Mobile Learning in the Workplace
Adopting mobile learning in business settings provides various benefits that contribute to employee professional development and organizational success.
1. Reaches the modern learner
Modern employees frequently prefer learning approaches that correspond to their fast-paced lifestyles. This preference is met by mobile learning, which allows access to data through gadgets that are an intrinsic part of daily life.
2. Availability
Mobile learning training content is accessible at all times and from any location. This accessibility removes geographical boundaries, allowing distant employees or teams to engage in training and development programs without physically being there.
3. More engaging
Effective learning requires active participation. Mobile learning platforms use interactive components, gamification, and multimedia information to create exciting and memorable learning experiences.
4. Cost-effective
Traditional training techniques can be expensive owing to the costs of travel, lodging, and other materials. Mobile Learning considerably cuts these expenditures, making it a cost-effective option for enterprises.
5. Encourages ongoing use
This approach fosters a culture of lifelong learning. Workers may access learning materials anytime, creating a more consistent learning experience.
6. Improves employee retention
Mobile Learning's engaging and adaptable learning experiences result in greater information retention rates. Employees are more likely to recall and put what they've learnt into practice.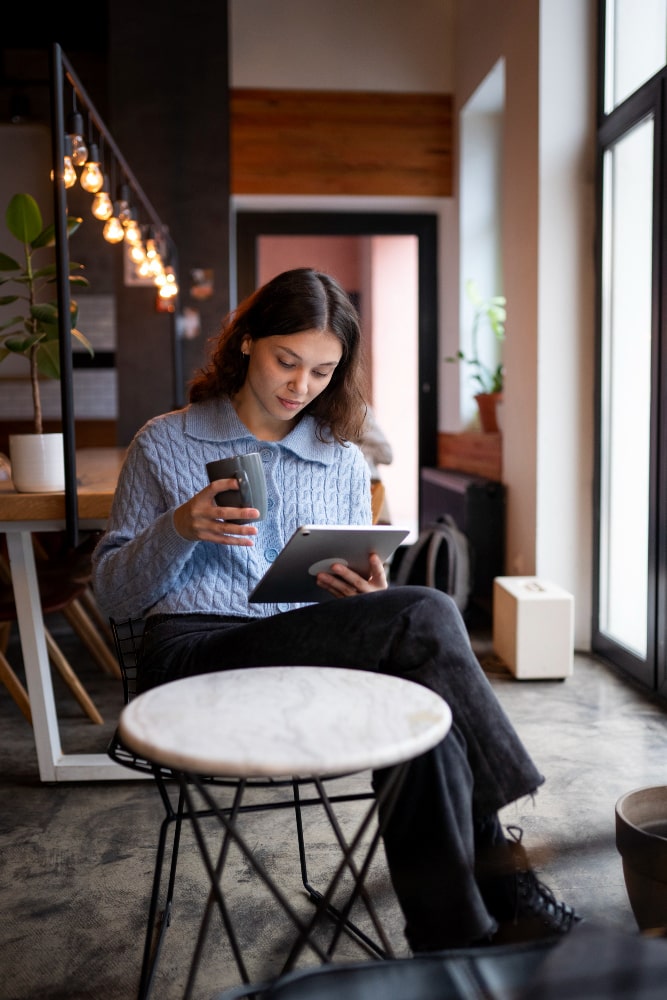 Reasons to Use Mobile Learning in Corporate Education
The switch to modern mobile learning technology has several benefits, making it a strategic choice for firms looking to improve the knowledge and abilities of their staff.
1. Real-time feedback
One of the most interesting mobile learning benefits is enabling firms to track student progress and change training programs as needed by providing rapid feedback and evaluations. This real-time feedback loop guarantees that the whole process will be more efficient.
2. Effective for remote teams
Mobile Learning may help organizations with remote teams give continuous training and development opportunities to all workers, regardless of location. This openness improves team cohesiveness and information sharing.
3. Saves time
It significantly reduces and, in some cases, eliminates the need for classroom learning, which frequently requires considerable time commitments. Employees can join activities without traveling or devote significant periods to training.
4. Better knowledge retention
Mobile Learning's interactive and dynamic nature promotes higher information retention among learners. This results in a workforce that is more prepared to put what they've learned in their positions to use.
5. Enables learning on the go
You will be able to provide learning mobile opportunities while on the go. Employees may study during their breaks, while commuting, or in the privacy of their own homes without affecting their everyday routines.
Tips for Optimizing Your Mobile Learning Programs for Your Organization
Consider the following optimization suggestions to improve the efficacy of Mobile Learning initiatives inside your organization:
1. Make it easy to get started
Simplify the learner onboarding process. To assist people begin their Mobile Learning adventure with confidence, provide clear instructions, user-friendly interfaces, and easily available support resources.
2. Design for mobile
Make your content mobile-friendly. On smaller displays, make sure that all instructional materials are responsive, user-friendly, and visually appealing. Moreover, a specially designed for portable devices UI takes the convenience to another logic by matching their specific resolutions and tapping control methods.
3. Use video content
Include video material in your mobile learning initiatives. Videos are excellent and exciting methods for delivering information, facilitating understanding, and boosting knowledge retention.
4. Encourage continuous learning
Develop a culture of constant learning inside your company. Encourage staff to use mobile learning materials frequently, highlighting the need for continual self-improvement.
5. Experiment with gamification
Introduce challenges, quizzes, and prizes to your Mobile Learning programs to make them more engaging. Gamification boosts engagement and motivation, making learning more pleasurable and practical.
Final Thoughts
Finally, mobile learning has developed as an effective and adaptable tool for education and business training. Its flexibility to the preferences and demands of modern learners, along with its multiple benefits, makes it a significant tool for firms looking to improve their workforce's knowledge and abilities. Organizations may achieve improved levels of employee engagement, knowledge retention, and overall performance by enhancing mobile learning programs and adopting this dynamic approach to education.