Startup Life
|
7 min read
10 Best Online Training Software & Tools In 2023
August 11, 2023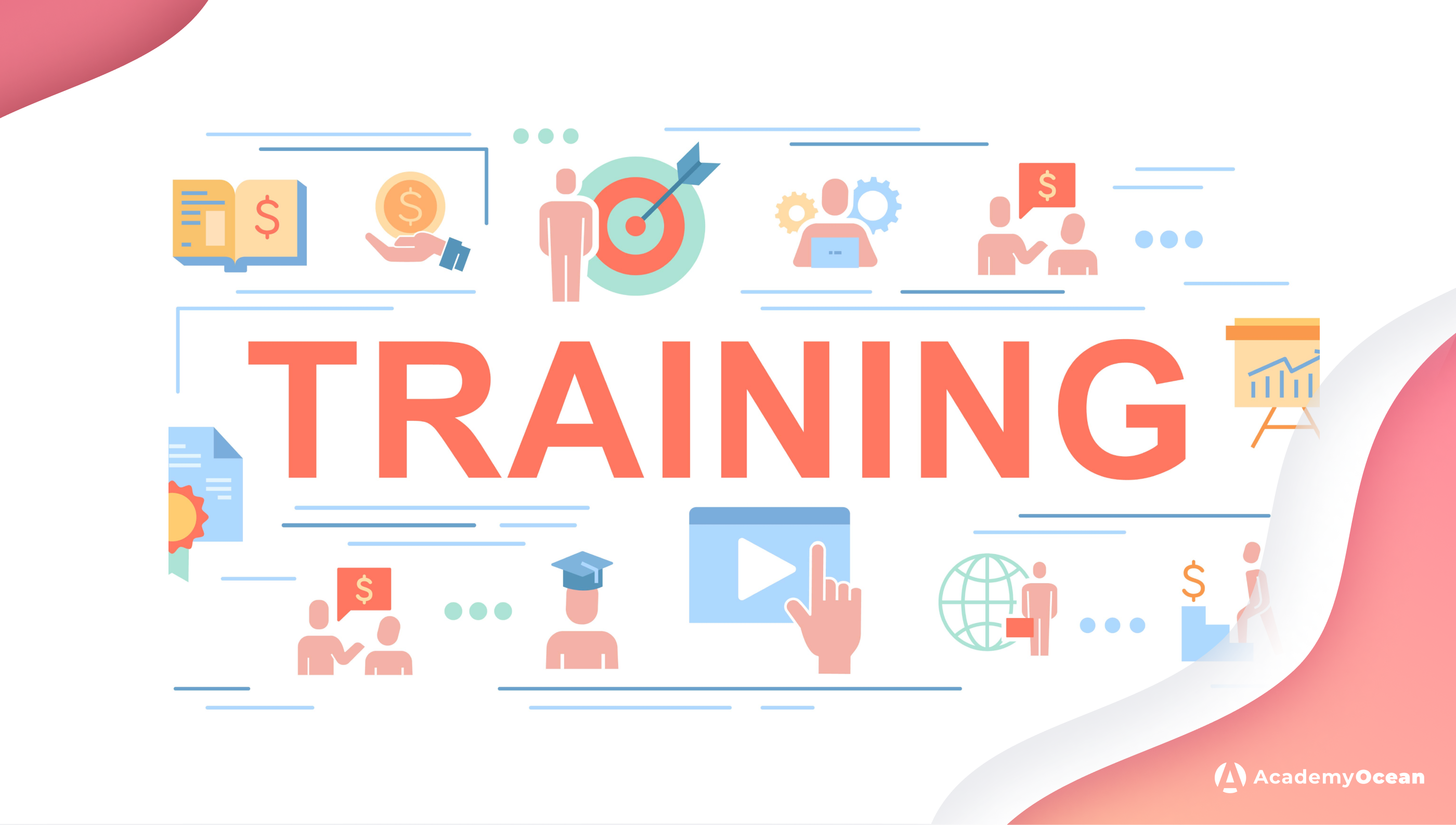 In today's fast-paced world, online training tools have become essential to skill development and employee learning. As technology continues to evolve, so do the tools and best training software available to facilitate effective online training. Whether you're an educator, a corporate trainer, or an entrepreneur looking to provide top-notch training, selecting the tools for online training can make all the difference. I have compiled a list of the 10 most fabulous online training software and tools in 2023.
Best Online Training Software: A Comparison Table
It is not easy to create training software, but today's market is full of different propositions. So, before delving into the details of each software, let's take a quick look at the comparison table below:
List Of The Best Online Training Software
1. AcademyOcean LMS
AcademyOcean LMS stands out with its interactive course design and gamification elements. It's designed to engage people by incorporating quizzes, badges, and leaderboards, transforming training into an enjoyable experience. Another powerful side of this LMS is the very convenient and friendly interface. They also offer comprehensive software for training manuals to ease the usage of the platform furthermore.
Key Features of AcademyOcean LMS:
Gamified learning experiences

Interactive assessments and quizzes

Leaderboards for healthy competition

White-label branding

Analytics and reporting

Pricing: Starting at $299 per month
2. Docebo
Docebo takes advantage of AI to personalize training and social learning opportunities. It suits large corporations seeking a scalable and customizable solution for their online training course software needs. Docebo also offers multiple integrations with other software.
Key Features of Docebo:
AI-powered content recommendations

Social learning and collaboration tools

Multi-language support

Integration with HR and CRM systems

Customizable reporting

Pricing: Custom pricing based on specific requirements.


3. 360learning
360learning promotes collaborative course creation, allowing teams to work together on content development. Its user-centric design facilitates engagement, while its analytics provide insights to enhance training effectiveness using software for training.
Key Features of 360learning:
Collaborative content creation

Peer review and feedback

Adaptive learning paths

Real-time analytics

Integration with productivity tools

Pricing: Custom pricing to cater to individual needs.

4. Ispring Learn LMS
Ispring Learn LMS focuses on rich media support, making it an excellent choice for organizations heavily relying on video content. The platform supports multiple formats of content. This online training tools software list includes animations, videos, and simulations.
Key Features of Ispring Learn LMS:
Video lecture creation

Quizzes and surveys

SCORM compliance

Content authoring tools

Reporting and analytics

Pricing: Starting at $2,740 per year.

5. Sap Litmos
Sap Litmos is known for its mobile-friendly design and a strong emphasis on certification tracking. It's ideal for organizations with remote or mobile workforces, providing seamless access to materials via advanced training software tools.
Key Features of Sap Litmos:
Mobile-responsive courses

Certification and compliance tracking

Analytics and reporting

Integration with HR systems

Customizable branding

Pricing: Custom pricing tailored to your requirements.


6. Kajabi
Kajabi focuses on employee onboarding and role-playing scenarios. It's an excellent fit for businesses that want to immerse new hires in interactive training experiences, leveraging its online training program software.
Key Features of Kajabi:
Scenario-based learning

Employee onboarding templates

Skill development tracking

Analytics and performance insights

Customizable content library

Pricing: Custom pricing based on your organization's needs.

7. Talentlms
Talent LMS offers an intuitive course interface and e-commerce integration for those looking to monetize their training content using the best online training tools.
Key Features of Talentlms:
Easy course creation

E-commerce functionality

Gamification elements

Progress tracking and reporting

Custom branding options

Pricing: Starting at $59 per month.
8. Efront LMS
Efront LMS stands out with its custom branding options and SCORM compliance, making it suitable for businesses aiming for a personalized experience via its training module software.
Key Features of Efront LMS:
Customizable branding

SCORM compliance for e-learning content

Skill gap analysis

Virtual classroom support

Extensive integrations

Pricing: Custom pricing based on your organization's requirements.


9. Moodle
This is a trendy open-source solution. It is famous for its agility and high adaptability to different use cases. This solution also includes rich customization. It's an excellent choice for educators and companies looking for a relatively cheap but efficient solution for creating software application training.
Key Features of Moodle:
Open-source platform

Highly customizable

Community support and plugins

Collaboration tools

Scalable for various user levels

Pricing: Free (with potential costs for hosting and support).
10. Absorb LMS
Absorb LMS offers blended learning options, combining in-person and online training. It suits organizations looking to integrate various training methods and deliver quality training.
Key Features of Absorb LMS:
Blended learning approach

Advanced reporting and analytics

Multilingual support

Integration with HR systems

Compliance training capabilities

Pricing: Custom pricing tailored to your organization's needs.
Frequently Asked Questions
What Is Online Training Software?
It refers to digital tools that facilitate the creation, delivery, and management of online training content. It allows companies and smaller private entities to remotely offer interesting, interactive and efficient training for their employees and other learners.
Why Should I Use Online Training Software?
Online training software offers numerous benefits, including scalability, cost-effectiveness, accessibility, and the ability to monitor the progress of every person involved. These platforms often focus on engagement, keeping people interested in the offered materials. It also provides flexibility for people to access materials at their convenience.
What Are The Key Features To Consider In Online Training Software?
So, first of all, you need to focus on interactive course design, analytics and reporting capabilities, and customization. Also, pay attention if a platform supports mobile devices and integrations with other platforms. Last, limiting yourself in terms of content formats is a terrible idea. Therefore, don't forget if a platform supports various content formats.
How To Choose The Best Online Training Software
This question has no direct answer because it would strongly depend on the needs. Whether you are a company or a small private entity, depending on your industry, you will need different solutions and scales. So, consider factors such as the size of your organization, the type of training content you offer, your budget, and the level of customization and scalability required. Taking advantage of free trials or demos to test the software's functionality is crucial.
Choose The Best Online Training Software For Hassle-free Training
Selecting the best software for online courses is critical to ensuring efficient and exciting experiences for your people. Evaluate your options, and assess your requirements. After that, you can move to pick the proper solution for your exact case. To add more pressure on you, the stakes are actually high, as appropriate software will boost your learning potential for good. At the same time, a poor choice can take your company several steps back from thriving.