Andrea Roman Diaz from GoDaddy: "I am a natural extrovert so dealing with people comes as second nature to me."
April 22, 2021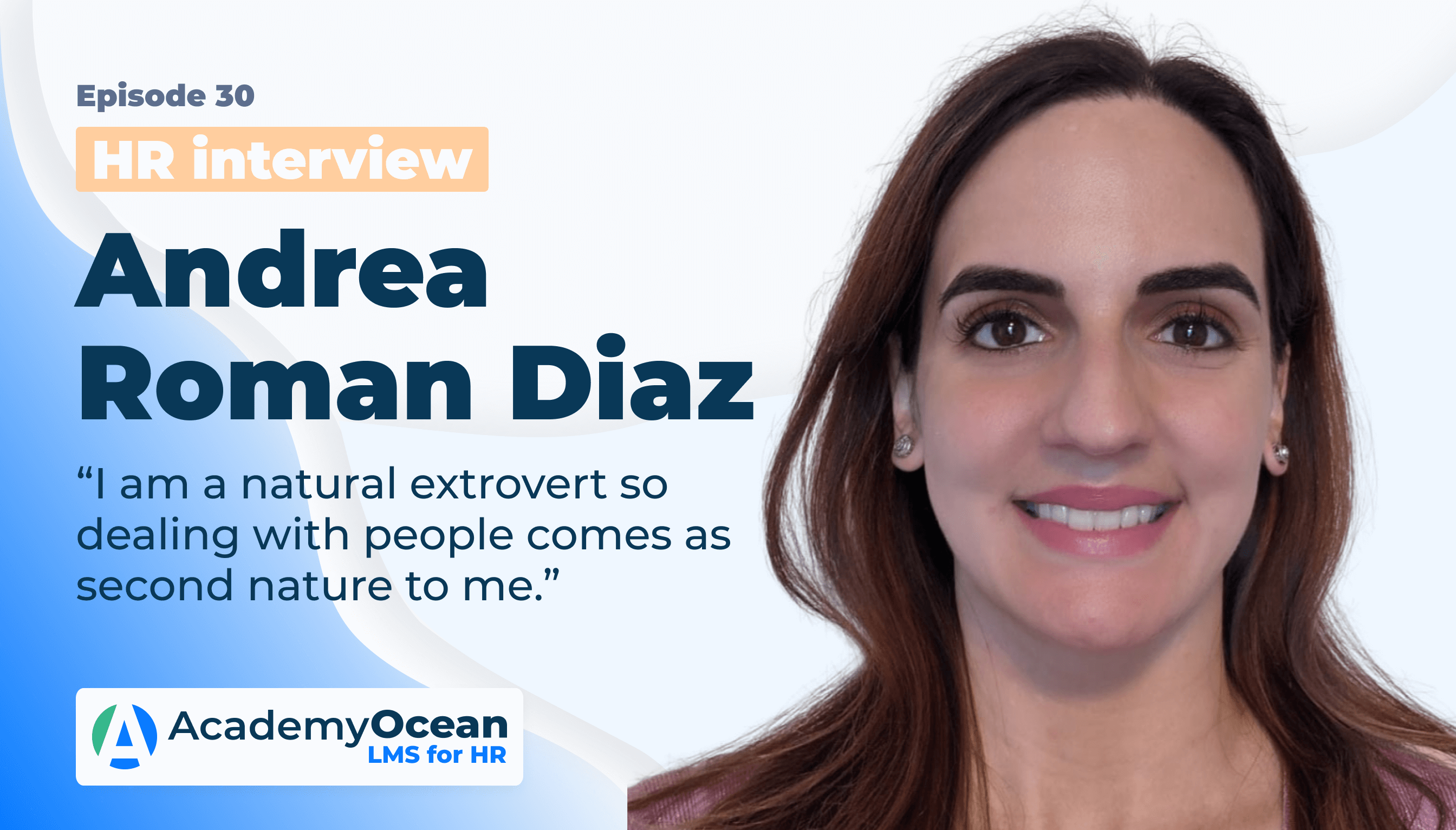 📌 Read the interview with Andrea Roman Diaz to find out what social projects GoDaddy company carries out and how a hurricane can "organize" the office movie night.
Good day, everyone!
Traditionally, we will start with a quick fact about the HR field. Did you know that employee disengagement costs more than $500 billion per year to the U.S. economy? And it is true. According to Gallup, who researched the number above, the blame lies primarily with the 18% of employees who say they are actively disengaged. If the American workforce is 49% of the U.S. population, that works out to about $17,600 lost per disengaged individual.
More fascinating facts and thoughts you will find in our new interview with Andrea Roman Diaz, HR Led Analyst at GoDaddy.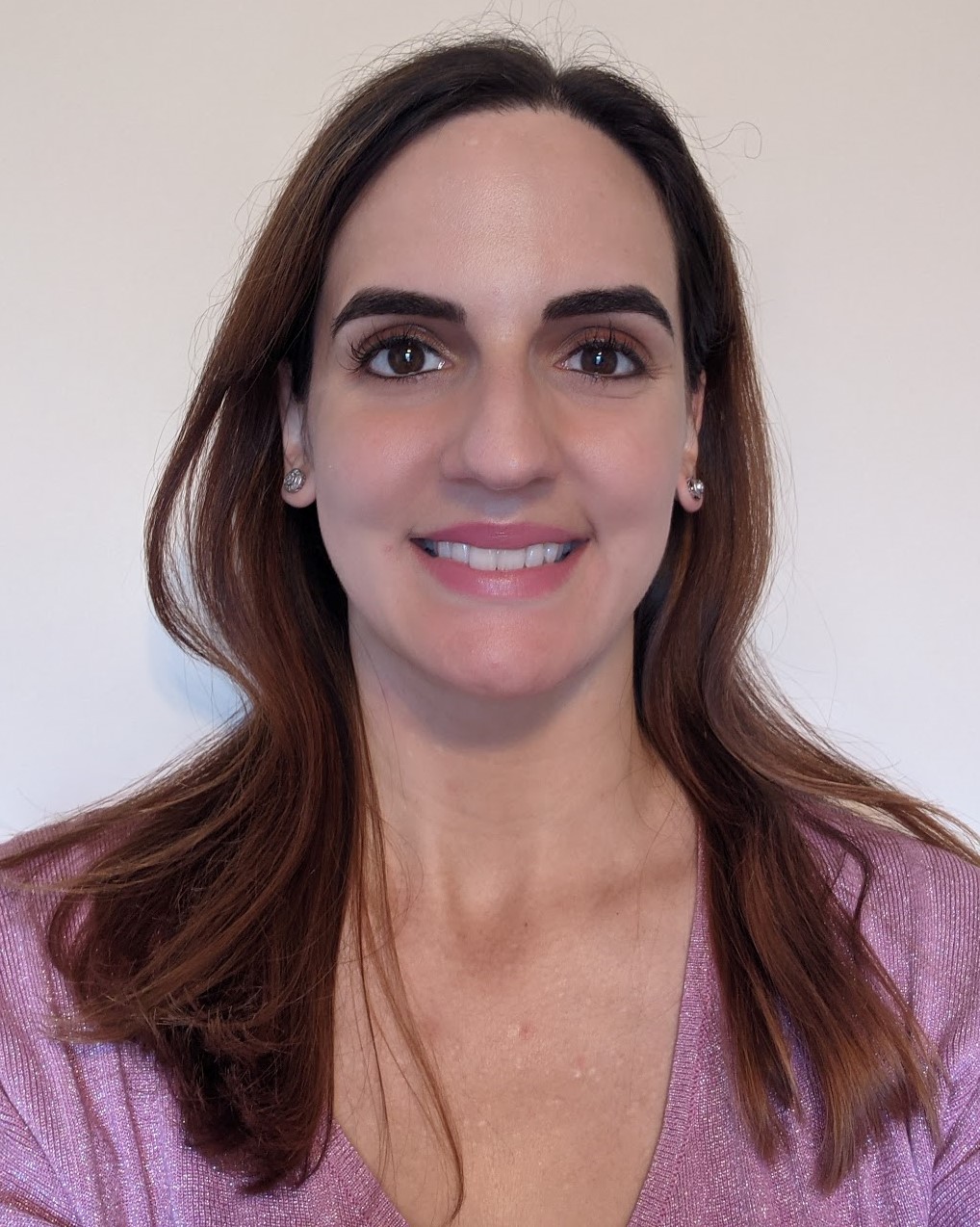 Andrea was born and raised in Puerto Rico and moved to Arizona 7 years ago. She currently has two Boston Terriers: Khaleesi and Kassiopeia and as of March 2021, she resides in Birmingham, Alabama.
Since 2018 she has worked in GoDaddy as an HR Led Analyst. Some of her past work experience include: Benefit specialist at Food Services of America, Leave Administrator at PF Changs and HR generalist at Caribbean Cinemas in Puerto Rico. She currently has more than 10 years of experience in different areas of Human Resources including recruiting, training, benefits, employee relations, international HR and leaves administration.
Andrea completed her BBA from the University of Puerto Rico in 2007 and her MBA from Western Governor's University in 2017. She is also a senior certified Professional (SHRM-SCP) since 2019.
Some of her passions include exercise, hiking, camping, astronomy, meditation, adventure, reading, volunteering and traveling.

GoDaddy Inc. is an American publicly traded Internet domain registrar and web hosting company headquartered in Scottsdale, Arizona and incorporated in Delaware. As of June 2020, GoDaddy has more than 20 million customers and over 7,000 employees worldwide.
---
AO: Good day, Andrea and welcome to AcademyOcean. Usually, we start interviews with a question about the HR career path.
Did you work somewhere before becoming an HR professional, why did you decide to become an HR?
A: Prior to becoming an HR professional I used to work in a family-owned business since I was 12 years old. I was the manager at my cousin's hair salon, I would pay the vendors, do payroll, make appointments, clean, make sure licenses were up to date, marketing, inventory, etc.
I decided to go to college at the University of Puerto Rico and pursue a bachelor's degree in Business Administration with a minor in Human Resources management.
The reason I decided to pursue Human Resources is that I have always liked to work with people. I am a natural extrovert so dealing with people comes as second nature to me.
I also decided to pursue HR because I had a very candid conversation with someone I highly respected and he strongly advised that I had the personality and passion to be a lawyer or work in the Human Resources arena. I decided to pursue the latter.
AO: Wow, you started working at such a young age.
Can you share your thoughts on why HR is an important function in any organization?
A: HR is an essential part of any organization because I believe that employees make the blood and bones of any organization.
Without employees, we would not have creativity, innovation, ideas nor passion. We need humans to move forward in any organization.
We can automate many processes, but at the end of the day, we all need that human touch, that human understanding and that human view.
AO: Andrea, the world is changing with lightning speed. Where do you see the HR industry in the next 5 years?
A: I think the industry is moving more to automation, streamlining and artificial intelligence. This sort of automation can be scary, but as HR leaders we should embrace it so that we are able to be rid of trivial day-to-day activities and focus more on strategic aspects and project management and concentrate on where we would like to steer our company towards to.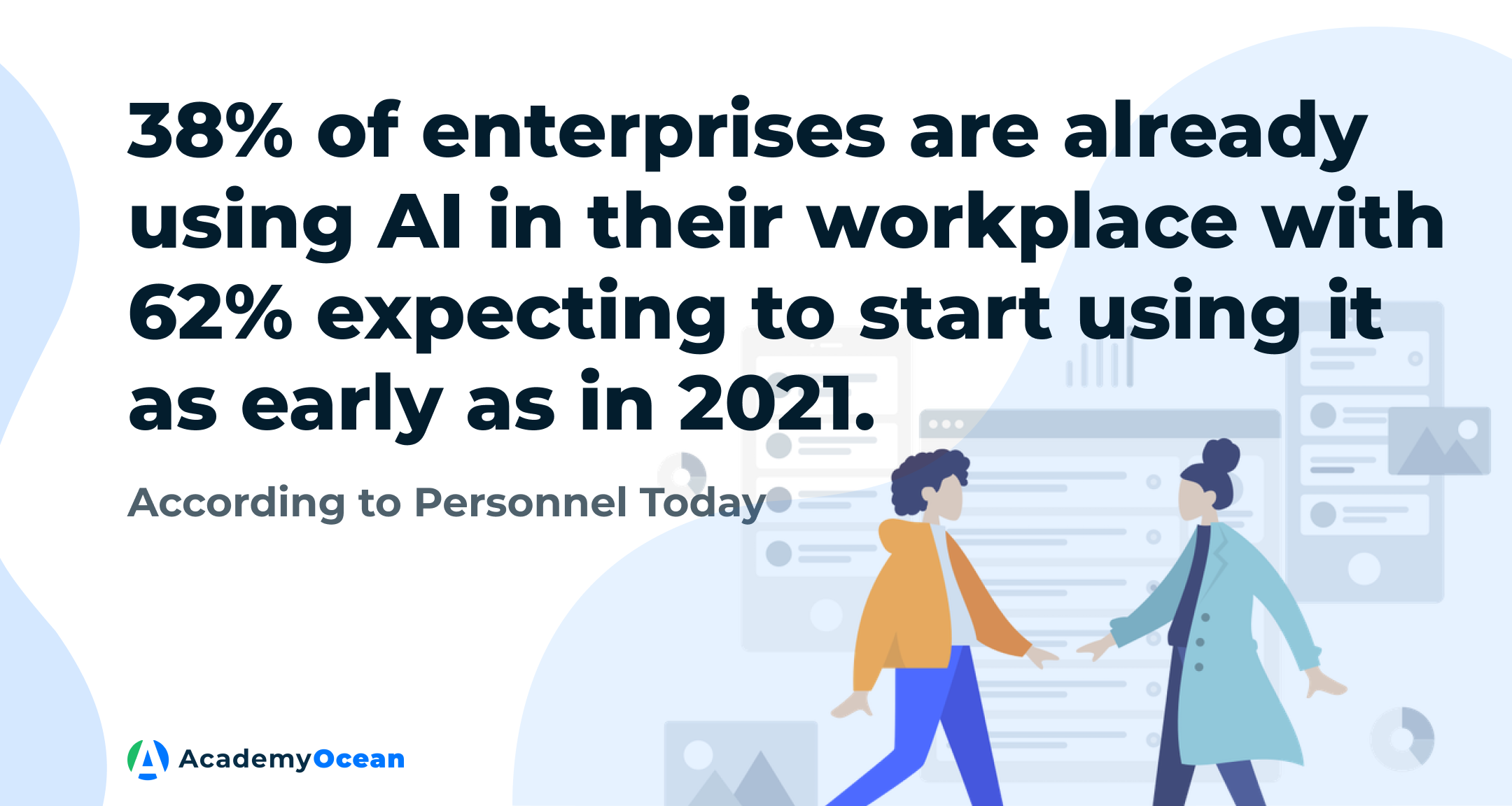 AO: According to Personnel Today, 38% of enterprises are already using AI in their workplace with 62% expecting to start using it as early as this year. And according to Bersin by Deloitte, 33% of employees expect that their jobs will become augmented by AI in the near future.
What difficulties do you usually face working as an HR specialist?
A: I think the biggest difficulty that HR specialists face nowadays is the pandemic situation. Employees feel siloed and not connected to the company and coworkers, specifically due to everyone working remotely. Another issue is escalations, usually, when an employee reaches out to HR, it is either because something broke down in the process or because someone or something was done incorrectly.
AO: According to Gartner, the COVID-19 pandemic has brought well-being to the forefront as employers are more aware than ever of the impact of mental health on employees and, by association, the workplace. 68% of organizations had introduced at least one new wellness benefit to aid employees during the pandemic.
Can you name three areas that you feel need the most improvement, based on your understanding of common HR practices?
A: I think the three areas of HR that need the most improvement are global policies, strategic planning and change management. I think these 3 areas are the big picture areas and sometimes we get lost in the day-to-day activities that we lose our horizons.
These three areas provide the goal on where we would like to be as a company. We must always ask ourselves: Can this project be implemented on a global scale? How crucial is this project for the overall success of the company? Will this help streamline the process? Will this process make it more efficient? Was everyone debriefed on the implementation of this project? Were expectations set? Who is accountable?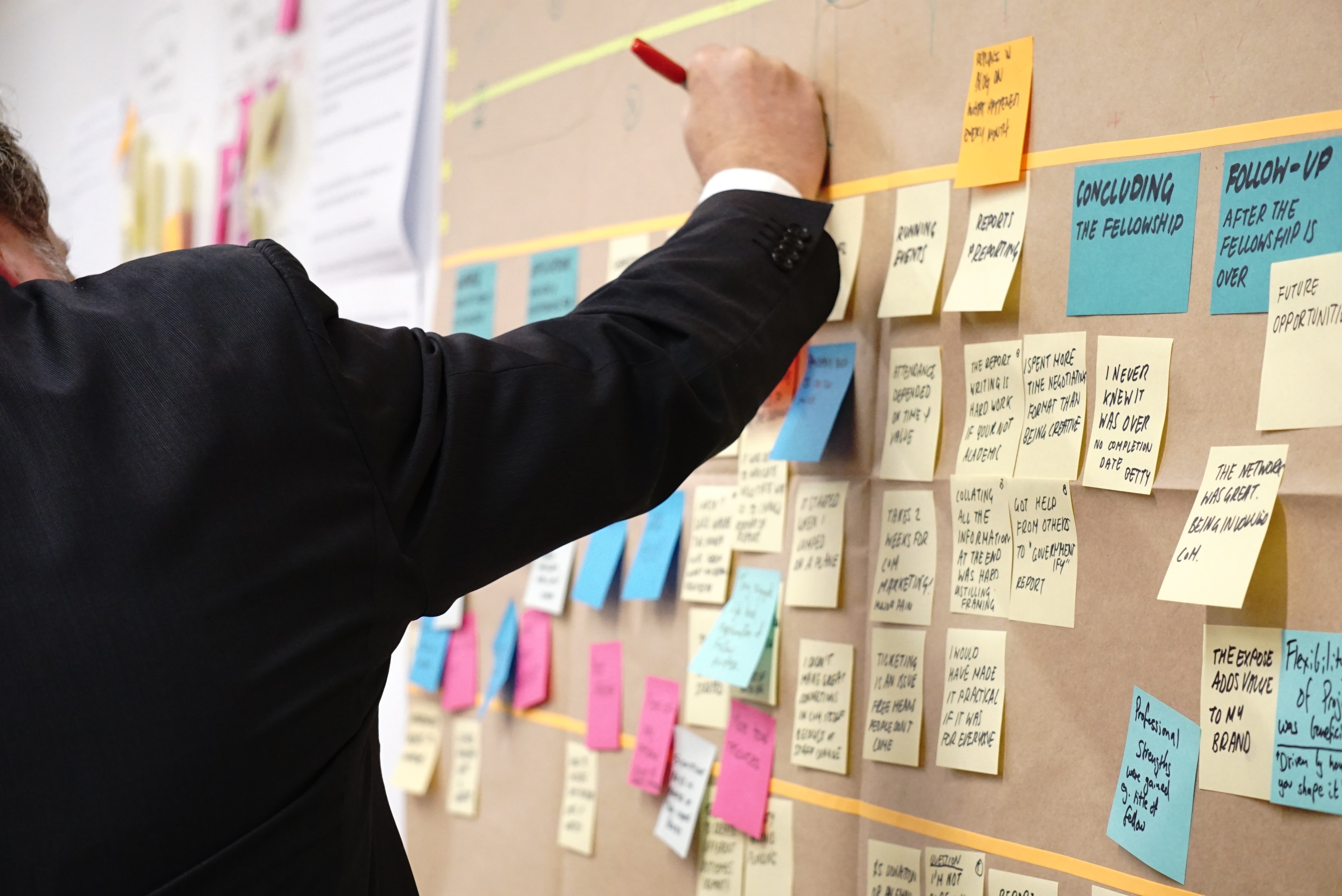 Top Facebook Groups for Human Resources specialists, recruiters and talent acquisition managers
AO: Andrea, I think over the entire period of your work in the HR field, you have identified some HR experts who are kindred spirits with you.
Can you name one (or several) HR experts whose work do you highly appreciate or take as an example?
A: I think two of the most influential HR experts that I have encountered were both my managers. Kristin Corredor was my manager when I worked at PF Changs and she was truly an exceptional, knowledgeable and inspiring leader. She had her own consulting company while working a full-time HR job with PF Changs. She led her people truly from her heart and was very empathic toward her employees. We all felt we would go the extra mile for her, working for her did not feel like work, it felt like working with family. She always advocated for us and I felt she truly had our back.
My other inspiring leader was Denise Brice Walker, she had vast experience in all aspects of HR, she oversaw a Coca-Cola plant and truly turned it around. She also spearheaded several learning programs and oversaw more than 10 people at GoDaddy including me. She taught us by her example and also by her morals. She walked the walk and talked the talk. Her reputation was indisputable and all her coworkers had good things to say about her. After she retired, we became friends and I can truly say she is one of the dearest and closest people that I have to my heart. I owe to her my work ethic, my drive, my out-of-the-box thinking and the ability to see good in all human beings.
AO: Let's move to the aspect of the adaptation process. How does the onboarding of new employees go into your company?
A: Our talent acquisition team uses Greenhouse for anything that is related to job applications, uploading resumes, scheduling interviews, etc. Once the employee is hired, they complete certain tasks in Workday and upload the necessary documents. We also assign a peer and mentor to the new hire so that they can show them the ropes.
Also, the manager would schedule a meet and greets for the first 2 weeks so that the new hire could familiarize themselves with the shareholders. GoDaddy also does a company event called NEW in which the employee is basically immersed for three days in everything that is related to the vision, mission and values of the company along with some team-building exercises. Due to covid, all these new onboarding tasks are now done virtually including the I-9's.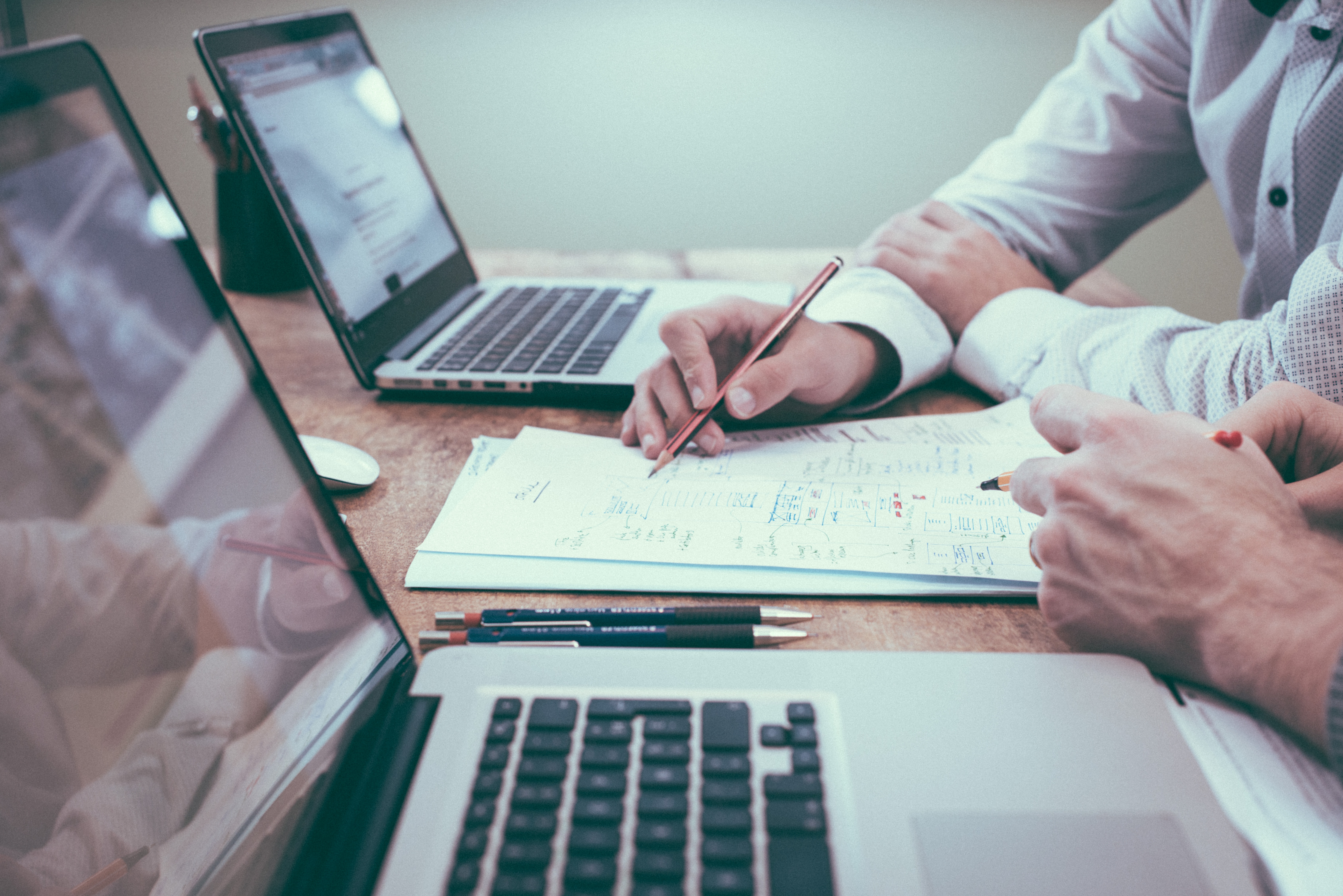 AO: It is great when companies share their vision, mission and values. It is the basis of the company's corporate culture.
And what traditions your company has and what is your favorite one?
A: I think one of the traditions that GoDaddy has is the volunteer programs and charity events that GoDaddy sponsors. You are able to donate time and money and GoDaddy will also donate on your behalf. We also have a program in which employees can donate in case of emergencies and these funds can be used for our employees in need. Especially in this covid world these emergency funds/donations have been a blessing for a lot of our employees.
Compare the LMS for onboarding
AO: That is very admirable. I wish there would be more such socially responsible companies in the world as yours.
Andrea, what is the most valuable professional development advice you have ever gotten?
A: I think the most important valuable professional development that I have ever received was to take stretch assignments. Stretch assignments are a great way to flavor all HR areas and find out which one attracts you the most and what is your strongest suit. Another piece of advice I was given is to learn all aspects of HR, try them for a while and then specialize in what you like most. Having your hands in different areas is great when you are learning all the ropes at the beginning of your career but later on, you should specialize in an area that you are truly passionate about.
AO: What types of tools do you think every HR should be using in 2021?
A: Service Now, Workday, Smartsheet, Share point, Trello, Zoom, Cornerstone are some of my recommendations on programs that all HR specialists should know.
AO: What HR trends do you think will emerge in 2021?
A: I think the current and future trend will be that most of the business will be conducted virtually and only the essential employees will be required to come to the office. I also believe that a lot of the HR functions will be automated through systems like Service Now and Artificial intelligence.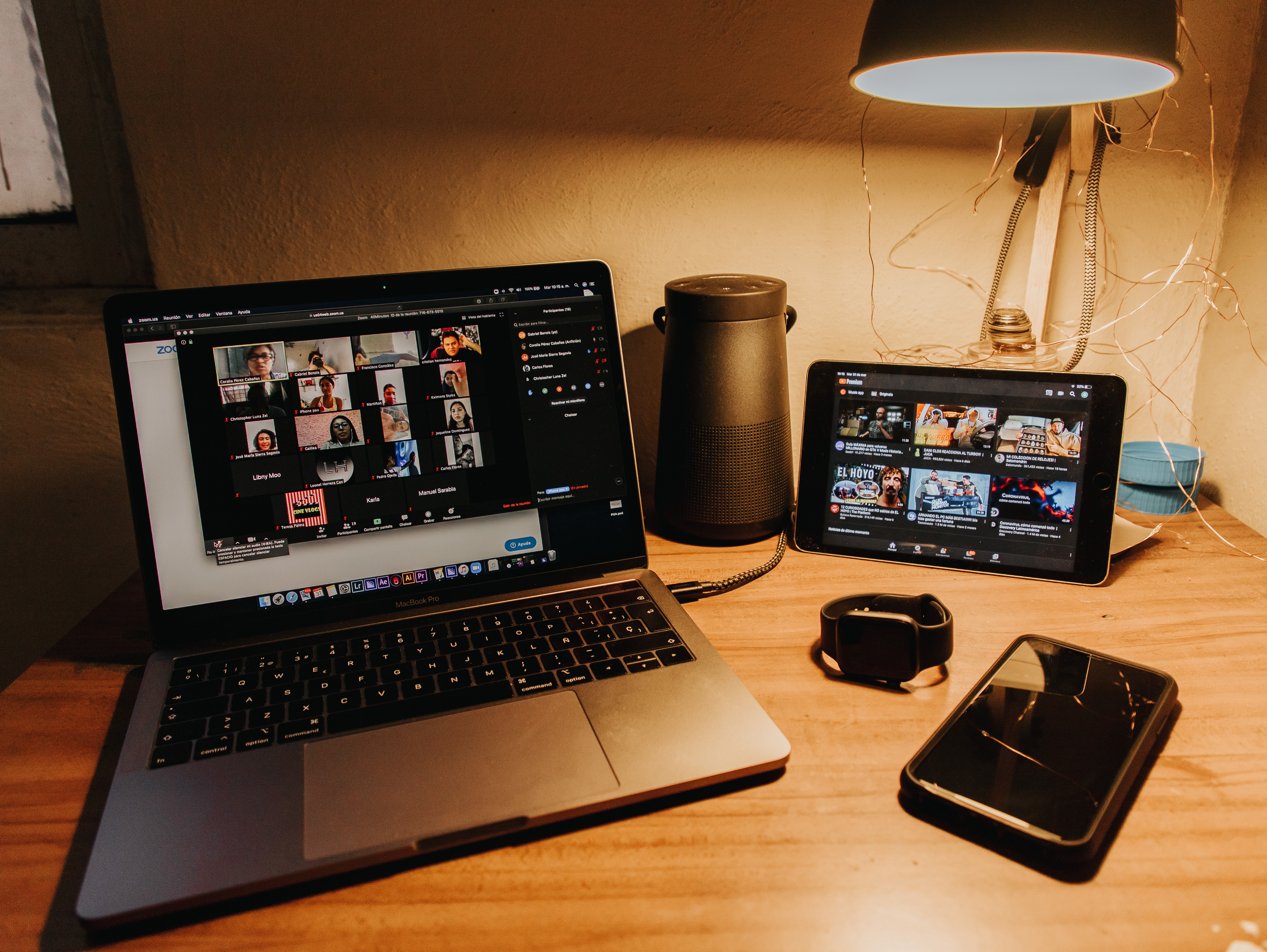 AO: Now, I have a bit extraordinary question for you, Andrea.
If the company you work on now were a person, what kind of person would it be?
A: I think it would be a generous person and a very honest and trustworthy person. A person that will always look after your well-being and has your back.
AO: And the last one, what was the funniest/most unusual incident during your HR practice?
A: I think one of the funniest and most unusual incidents was when I was working in Puerto Rico and the hurricane was imminent and the area around the building was flooded and the electricity went out and we had to wait inside the building until we were able to actually use our cars and leave work. I remember that we made some popcorn and hotdogs and ate some of the meals we used at the concessionary at the movie theater. Basically, we had a hurricane in the office movie night :)
AO: Oh, a pretty scary office movie night. I hope everyone was fine. Thanks a lot, Andrea, for your fascinating and inspiring answers. AcademyOcean wishes you all the best in your career!
---
That's all for today, friends. See you at the next interview!
In case you would like to ask your own questions, write them down in the comments. Also, if you want to read an interview with a particular person, let us know.
Learn more about LMS for HR platform.
If you want to learn more about the HR field and find a lot of useful content, join the most secret HR group.
Take care 😇