Startup Life
|
9 min read
Why Do Employee Layoffs Affect The Global Economy?
April 21, 2023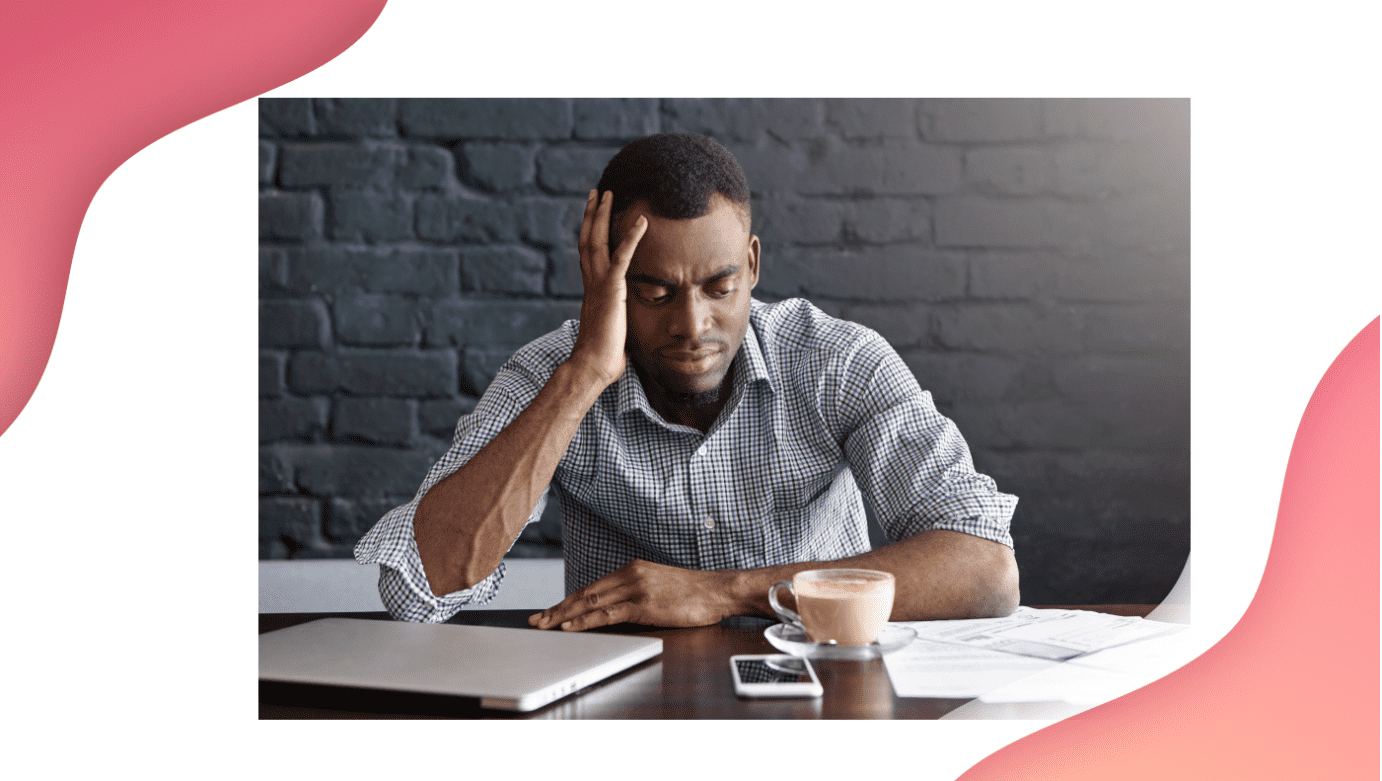 The COVID-19 epidemic has shaken the global economy, and many businesses have resorted to layoffs to cut expenses and stay afloat. Companies now often send letters to employees about layoffs because there is no other way for them to keep working.
However, while downsizing may appear to be a simple cure for companies, the impact of staff layoffs on the global economy is extensive and sometimes underestimated. In this article, I will look at why this tendency significantly influences the economy and how they affect not just the people who became unemployed as a result of it but the overall economy.
Highlights:
Lowered standards of pay and employment
Communicate Openly and Transparently
Provide Job Transition Assistance
Maintain Positive Work Culture
What Is Layoff?
So, what does it mean to lay off an employee? When a corporation fires an individual or a group of people due to financial limitations, restructuring, or other reasons, this is called a layoff. In most circumstances, mass layoffs are unavoidable, and employees may be given no notice or voice in the issue. Due to this, individuals may endure financial troubles and struggle to obtain a new job. However, layoffs can have far-reaching economic implications since they can lead to lower consumer spending, lower tax income, and a general slowdown in economic activity. As a result, it is critical to comprehend the effects of layoffs on both people and the economy as a whole.
Economic Impact Of Layoffs On Employees
Even for those who managed to evade layoffs, this tendency, and future hires, the impact of layoffs on surviving employees is far-reaching. Thus, tech mass layoffs reduce the likelihood that the jobless and underemployed will find work. Job candidates are disheartened by the hardships endured by individuals who lost their employment, and some have given up entirely on ever finding work. Let's discuss the most prominent effects.
Time Wasted in Unemployment
Layoffs can have a significant and long-term influence on people, resulting in lengthy spells of unemployment. According to current statistics, when a person is laid off, they may be out of work for six months, resulting in many years lost to the inability to find a job during their lifetime. While others claim that the effect of this varies from person to person or depending on the context, it is widely noted that people are more likely to face long jobless periods during economic crises and problems than growth periods. Layoffs may devastate individuals, bringing financial and emotional suffering and a loss of self-worth and confidence.
Loss of income
During recessions, businesses downsize their employment as part of aggressive cost-cutting attempts. Staff reductions lead to employment losses because people get fired. The process is simple – if there is no job, there can be no income. Layoffs often result in relocation and instant revenue. Regardless of the impact of this process on people, fired, laid-off workers are more likely than fresh job searchers to obtain new jobs. In some cases, those can be part-time ones. Income loss is directly tied to a lack of spending capability.
Lowered standards of pay and employment
Employees who had to relocate suffered the most from the significant effects of layoffs. The reason is that the inability to find a job hits them hardest when they need income most. Wages and job quality, according to academics, decline as jobless length grows. They also contend that factors other than the period of unemployment may contribute to the fall in employment and income quality. They also feel that the devastating impact of unemployment at the basis causes the problems people confront in the market. People may have to look for new jobs for much longer because of new barriers the economic turbulence puts in front of them.
What are the reasons for layoffs?
The list of potential reasons is pretty diverse, but the most prevalent is cost-cutting. Company owners may see downsizing as an essential measure to minimize expenditures and retain profitability when a company is experiencing financial challenges. Mergers and acquisitions, restructuring, and changes in the industry environment are all grounds for layoffs. On the other hand, fear of an economic downturn can lead to widespread layoffs as businesses strive to plan for prospective market downturns.
Cost Cutting
When a business faces financial difficulties, the simplest way to minimize costs is to reduce the number of workers. This result may be accomplished by laying off employees, which can result in enormous savings for the organization. It is the most impactful process that makes the bulk of mass layoff statistics. While this may appear to be a fast remedy, it may have a catastrophic impact on the people who lose their jobs and broader economic ramifications.
Fear of Economic Recession
Fear of an economic collapse can also lead to widespread layoffs as businesses strive to prepare for future market downturns. This might aggravate the financial situation, resulting in lower consumer spending and a general slowing of economic activity.
What can be the impact of layoffs?
Layoffs have a significant influence not just on the individuals affected but also on the global economy. The COVID-19 epidemic is an example of this, with many suffering to make ends meet, resulting in lower consumer expenditure and slower economic development. Here I will give you more information on this topic.
Loss to the Workers
Individuals who lose their jobs may face financial difficulties, lack of health insurance, and trouble obtaining new employment. It can also result in losing self-worth and identity since many people associate closely with their jobs.
Loss of Prospects
Layoffs can also result in losing possibilities since workers may find obtaining new positions in a competitive market challenging. Because many skilled employees are out of work, this can lead to lower production and creativity.
Emotional Distress
Layoffs can cause severe mental hardship in addition to financial consequences. Losing a job may be a terrible event, causing worry, melancholy, and stress. It can also have a knock-on impact on families and communities, causing more significant social and economic problems.
Why Are Top Companies Laying Off Employees?
Sadly, layoffs have become common in today's job market, affecting individuals and companies alike. As we have seen with recent events, top companies are not immune to this trend. In this article section, I will examine some of the most interesting American companies that have laid off people in recent years. By analyzing these case studies, we can better understand the state of affairs facing both employees and businesses in the current job market.
Walmart
Just a few weeks after repeatedly asking around two hundred workers to seek other employment opportunities within the company, Walmart – the largest employer in the United States, started firing people. They announced layoffs of over two thousand people at five different plants around the States. These layoffs were part of a more significant staff adjustment aimed at better aligning Walmart's resources with the evolving needs of its customer base. The company's decision has sparked concern among workers and industry observers alike, as layoffs of this scale can create ripple effects throughout the broader economy.
Google
You probably already heard that Google layoffs employees, but this is a bit more complicated. Thus, Sundar Pichai, the CEO of Alphabet (Google parent), recently stated that they plan to get rid of approximately 12,000 positions globally. Pichai emphasized the need to make "tough choices" to pursue new opportunities that lie ahead effectively. As part of these more significant layoffs, Waymo – a self-driving tech company owned by Alphabet—will be cutting down its hands by 8%, leading to a total of 209 employees being let go this year. While Waymo has yet to comment on this development, industry sources suggest that the company's cuts are part of Alphabet's broader workforce reduction plan.
Amazon
Andy Jassy, the CEO of Amazon, recently informed their teams that the company would eliminate over 18,000 jobs. Interestingly, this process will also touch the positions previously cut in November. The most interesting aspect is that Jassy addressed the "uncertain economy" to justify this process. Altogether, Amazon employees' layoffs are not new because we have seen similar processes before.
Tesla
On February 15, Tesla Inc announced that it had laid off 4% of workers working in the Autopilot. This layoff happened during the company's typical performance review cycle. This process raises the question of whether we are to get ready for the new Tesla mass layoff in the future cycles. As of now, there is yet to be a clear answer because of Elon Musk's recent policy of putting sales growth before profits. Yet, in April this year, the company reported a 20% drop in net income compared to the past year.
Tips for Mental Support of Employees
Layoffs may be a difficult and stressful event for people, causing severe mental suffering. As a result, companies must give mental health support to impacted employees to lessen the long-term impact of job loss. Here are some suggestions for providing emotional assistance to employees before and after layoffs:
Communicate Openly and Transparently
Communication is crucial during the layoff process, regardless of how severe this process is. It is necessary to communicate clearly and transparently about the reasons for the layoffs, the process, and what affected workers may anticipate. This can assist in reducing anxiety and uncertainty while also giving impacted employees a sense of control.
Offer Support Services
Companies should provide mental health assistance to employees both during and after layoffs. For example, you can provide access to counseling, employee support programs, and other tools to help your team deal with the emotional effect of job loss might be included.
Provide Job Transition Assistance
Employers can also help employees affected by layoffs with job transition aid. These services include career counseling, resume writing, and job search aid. Offering these services can make employees feel supported and ease the transfer into new jobs.
Maintain Positive Work Culture
It is essential to maintain a positive work culture during and after layoffs. Employers should continue to foster a sense of community and support within the workplace, even during difficult times. This can mitigate the impact of layoffs and provide a sense of belonging to affected employees.
Encourage Self-Care
Finally, it is critical to urge impacted personnel to practice self-care. This can involve encouraging healthy behaviors like exercise, meditation, and mindfulness. Employers may assist in lessening the long-term impact of job loss and foster a healthy workplace culture by encouraging employees to take care of themselves.
Wrapping up
Overall, the impact of layoffs on individuals and the economy as a whole is significant and should not be underestimated. As such, companies need to consider alternatives to layoffs and support affected employees to mitigate the long-term impact. At the same time, employees should always pay attention to learning opportunities to continuously get new skills and training to remain competitive in the market even under the harshest circumstances.