Startup Life
|
6 min read
The Effectiveness of a Learner-Centered Approach
April 10, 2023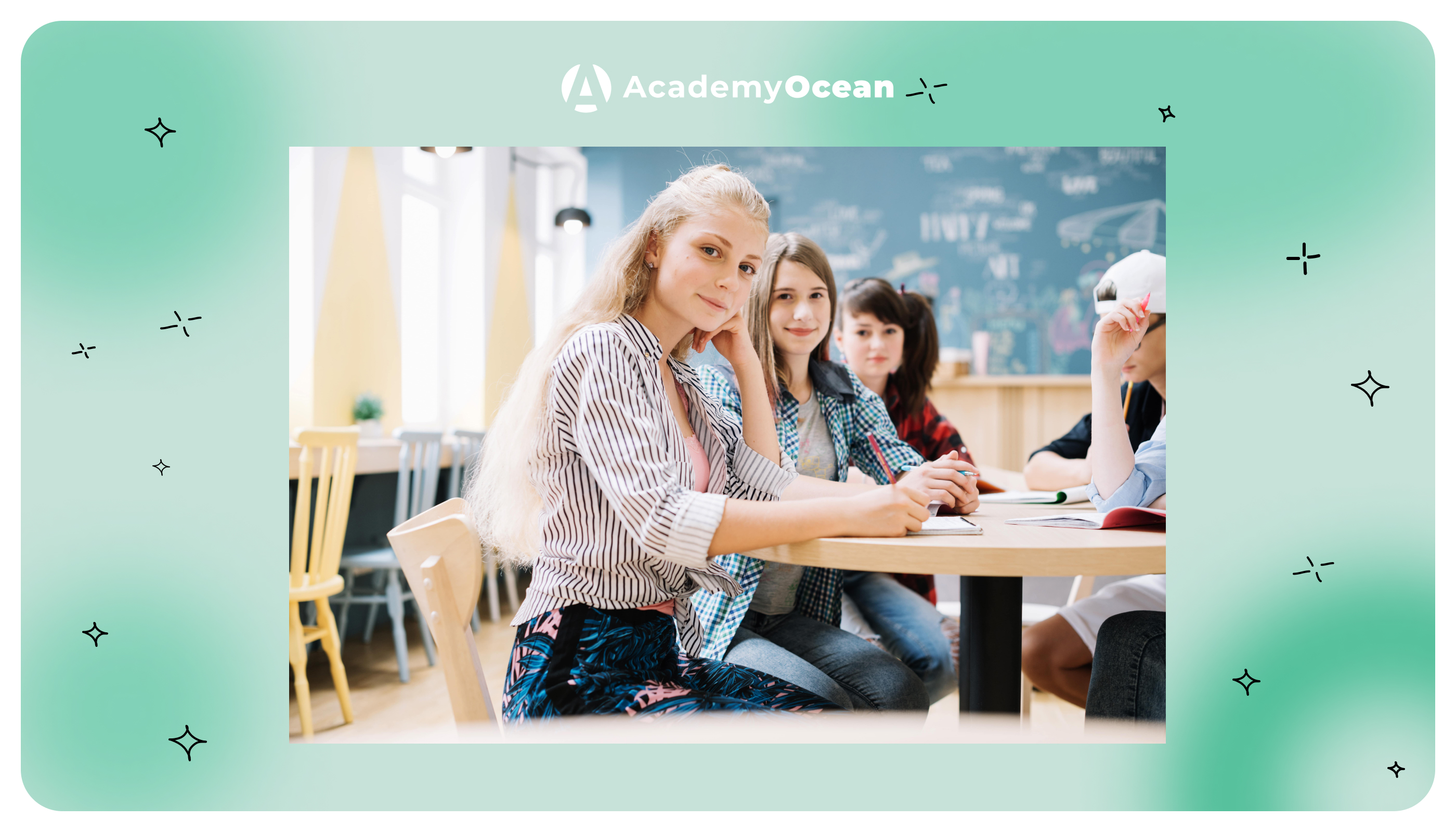 In recent years, the significance of learner-centered strategies in education has changed. In comparison, traditional approaches have frequently given the instructor the leading role. In turn, this approach focuses on learners and acknowledges that learners are distinct people with diverse learning styles, interests, and needs. It attempts to foster these differences by creating an atmosphere facilitating these differences.
Is a learning-centered pedagogy, however, genuinely effective? Today, I'll look at the idea of this type of education, its concepts, and how it varies from traditional approaches in this piece.
What is a Learner-Centered Approach?
So, what is learner-centered teaching? Here is the basic learner-centered definition – a strategy that puts the learner at the heart of the training. It acknowledges that people are distinct with diverse learning styles, interests, and needs. Rather than being the primary source of information and teaching, the instructor acts as a facilitator in a learner-centered strategy.
The Characteristics of a Learner-Centered Approach
Personalization: A learner-centered strategy attempts to personalize each learner's educational experience, acknowledging that each learner is unique and has different learning requirements.
Active engagement: Learners are urged to actively participate instead of being passive receivers of information.
Collaboration: Group learning is a crucial component of this approach because it allows learners to share their knowledge and experiences.
Feedback: Assessment is viewed as a continuous people with learners getting frequent input on their progress and performance.
Authentic tasks: Learners can participate in original activities and real-world contexts, implementing new skills in real-world conditions.
How Learner-Centered Approach Differs from Traditional Approaches
Conventional educational approaches see instructors as the central figures. Scholars in this paradigm are frequently passive recipients of knowledge, with few opportunities for active involvement or cooperation.
Putting learners upfront, on the other hand, aims to establish a supportive environment, fostering distinct needs, interests, and learning patterns. This strategy acknowledges that people actively participate in the process and attempts to let them collaborate, reflect, and implement it in real-world scenarios.
Examples of Learner-Centered Approach in Practice
From project-based to inquiry-based learning to customized learning plans, numerous student-centered learning examples can show the effect of this approach. A project that is interesting for everyone is an excellent example of this approach. When people work on a meaningful project, this raises their motivation to obtain new skills. They would feel motivated to ask questions and be creative to find new ways of solving problems.
The Importance of Learner-Centered Education
We want to ensure that people are involved, driven, and effective as instructors. Most advanced microlearning platforms implement this approach widely, and here are the main reasons why it has become so popular.
Meeting the Diverse Needs of Learners
According to conventional classroom settings, learners are frequently asked to conform to a one-size-fits-all strategy for learning. Conversely, learners originate from distinctive backgrounds, have various basic cognitive process styles and tastes, and range in their willingness to learn. It acknowledges these differences and tailors education to suit the diverse requirements.
Educators can create meaningful interactions with educates and involve them by integrating various instructional methods such as visual tools, activities, and technology. Furthermore, giving learners alternatives and options for learning tasks to ensure autonomy.
Encouraging Active Engagement and Learning Ownership
So, here, learners are not passive receivers of knowledge but are urged to be active in their learning. That's why it proves so efficient when compared to traditional approaches.
Learners can also be urged to pose questions, exchange ideas, and participate in group talks. This promotes a collaborative learning atmosphere that honors the variety, encourages respect, and pushes learners to control the process.
Fostering Critical Thinking and Problem-Solving Skills
Critical reasoning, autonomy, and problem-solving abilities are primarily emphasized in this strategy. These are vital abilities for learners to acquire because these aspects serve well when people encounter problems in real life and in their current jobs. It also trains people to spot problems, generate concepts, and discover solutions.
Preparing Learners for Lifelong Learning
In today's fast-paced world, where information and human abilities are continuously evolving, learners must acquire the skills and mindset required to continue learning throughout their lifetimes. It serves excellent, especially within a proper tutoring LMS, to prepare people to always continue their aspiration to gain new knowledge.
Principles of Learner-Centered Activities
AcademyOcean believes that the learner should always come first when it comes to schooling. As instructors, you must ensure that our learners get the most advanced knowledge possible, including placing them at the heart of the process. Learner-centered tasks come into action here. We can create an exciting and effective atmosphere by creating engaging courses to meet needs and interests. Here are the main principles of learner-centered instruction and training.
Learner Autonomy and Self-Directed Learning
No more control. Controlling people has proved to be the least effective method compared to those that offer flexibility and freedom. This is especially true for adults whole learn to be efficient in their jobs. The instructor is only a facilitator, but not a Cerberus who aims to control everything.
Collaboration and Peer Learning
These are other essential concepts of learner-centered tasks. People are social beings. So we learn way faster around each other. You can establish a supportive learning atmosphere where they would cooperate and exchange ideas, knowledge, and skills. Such a collaboration works excellently for people of all ages.
Assessment as Learning and Feedback
These are used to encourage learning as well as measure development. Learners should receive feedback on their progress in a way so that errors don't scare them but instead give them the knowledge that allows them to avoid them in the future. By providing feedback, you can help learners create a growth mentality and a drive to learn more. It also allows instructors to tailor new courses to the requirements of their learners according to their knowledge gaps.
Learning Through Authentic Tasks and Real-World Contexts
Lastly, another learner-centered activity concept is using simple tasks and real-world situations. This process should be pertinent and meaningful to pupils, which can be accomplished by connecting learning to real-life circumstances. You can help your team see the worth of their learning by giving them tasks requiring applying what they master by creating authentic and meaningful activities while increasing motivation and involvement.
Implementing Learner-Focused Education
A learner-centered strategy represents a significant departure from traditional teaching methods. It necessitates a thorough grasp of the learner's requirements, hobbies, and backgrounds. Putting this strategy into practice entails a positive atmosphere and fostering collaborative relationships.
Creating a Positive Learning Environment
The learning atmosphere should be secure, encouraging, and pleasurable. Trainers can create a good atmosphere by developing class norms and founding clear guidelines for conduct and interactions, allowing for more productivity.
Adapting Teaching Strategies to Support Learners' Needs
Learner-centered education necessitates teachers adapting their instructional strategies to suit the requirements of every person. Adopting various teaching methods and strategy is the only way to tailor learning to every learner. This includes both traditional and modern approaches. Each of those suits best their own situation, so you should always take advantage of an opportunity to use them to cover the aspects the best fit for.
Providing Opportunities for Learners to Reflect and Self-Assess
By offering chances to estimate their progress, teachers can motivate learners to achieve even more progress. Journaling, self-evaluation, team feedback, and goal planning Teachers can also use formative evaluations to provide continuing input to students, assisting them in identifying their strengths and flaws and making appropriate changes. This also helps a lot in letting people be self-directed in their learning.
Building Collaborative Relationships Between Teachers and Learners
Collaboration between instructors and students is critical for adopting learner-centered education. Teachers should act as guides, leading students on their learning paths and developing trustworthy relationships with them.
Finally, adopting a learner-centered strategy necessitates a substantial shift in teaching and learning practices. Coaches must foster a positive learning atmosphere, modify teaching methods to meet the requirements of their learners, provide opportunities for them to evaluate and self-assess, and foster working relationships. By adhering to these principles of learner-centered education, instructors can provide a more personalized and relevant learning experience for learners, preparing them for success in the twenty-first century.