For Employee Onboarding
|
5 min read
7 Advantages of LMS Tools for Employee Onboarding
October 16, 2023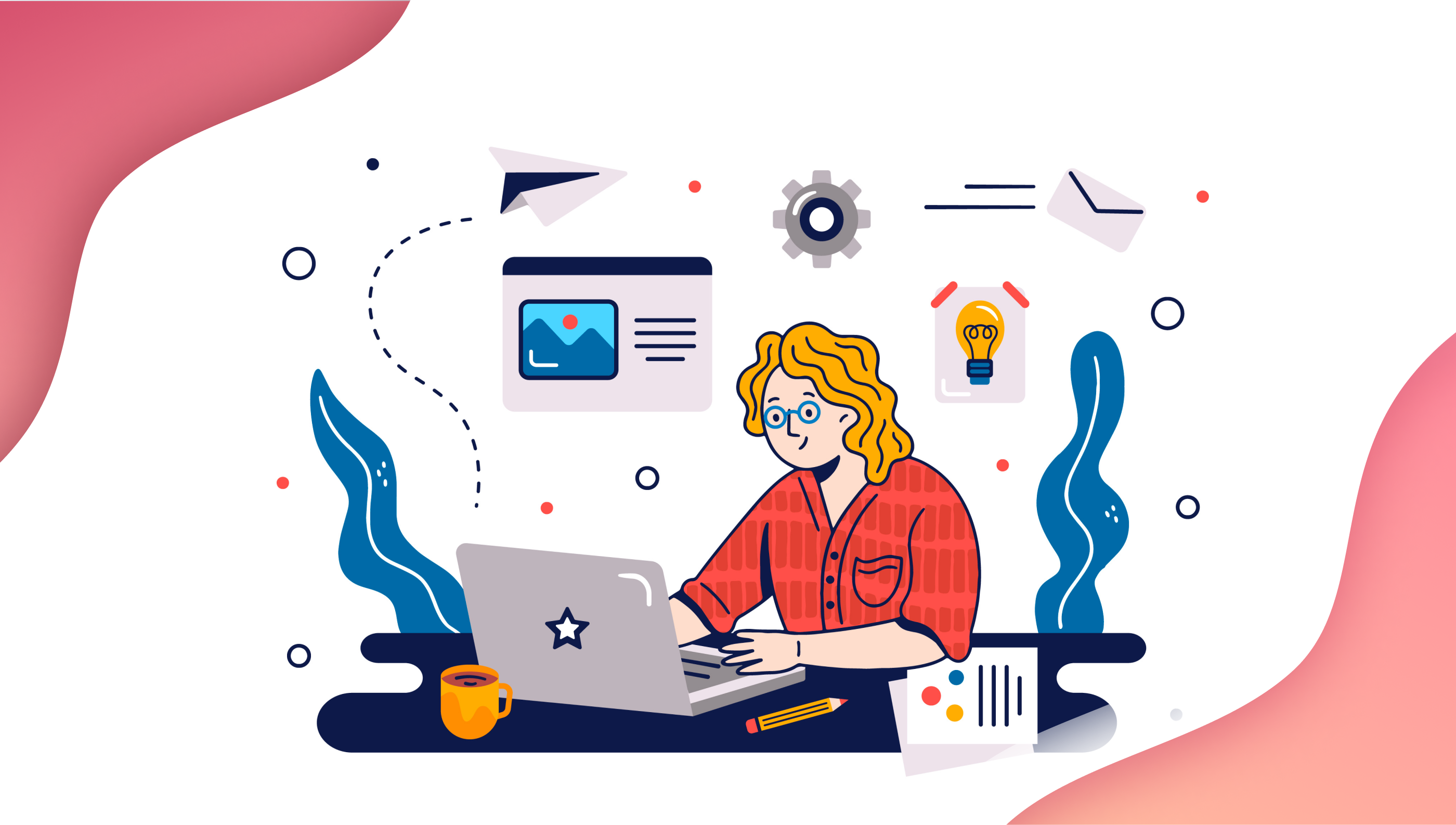 When an employee joins your team, you, as an employer, need to do certain things to improve the new employee's experience with the company. This activity is called the onboarding process. It's where you establish expectations and help the new employee acclimate to the new job.
A sound learning management system (LMS) tool can help you. Aside from reducing the cost of training and development, it also helps improve employee engagement and productivity by providing access to up-to-date training materials and allowing for team collaboration. This article will explore some advantages of using LMS tools for employee onboarding. Let's get started!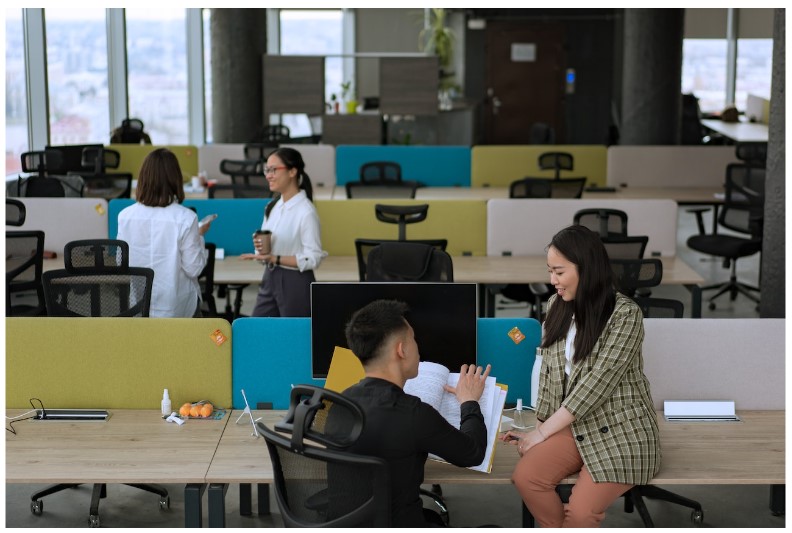 What are the advantages of using LMS tools for employee onboarding?
An LMS is a software application that helps to manage and deliver educational courses and training programs. LMS is an excellent tool for employees to access training, educational materials, and other resources. You can use the best LMS software for businesses today to deliver online courses, track employee progress, and provide feedback to employees on their performance. It can also help employees stay updated on new industry trends and company policies and stay ahead of the competition.
Streamline onboarding
LMS streamlines the onboarding process by automating the distribution and tracking of critical onboarding information. This approach reduces the need for manual data entry and ensures that new employees are provided with the most up-to-date information.
In a recent survey by Zippia, 26% of employers reported that the onboarding process took around a week. You can lower this percentage with the right LMS.
Employees can access an online library of training materials, watch instructional videos, and take quizzes to assess their knowledge from an LMS. This setup makes the onboarding process smoother and more efficient, as employees can quickly access the resources they need to learn the ropes.
Automation
Automating onboarding tasks with an LMS can save time and money. You can automate manual tasks, such as sending documents, creating accounts, and setting up training modules. You can also automate enrolling new employees in courses based on their job roles or other criteria.
An LMS can also help you send welcome emails or notifications when new employees are onboarded.
Advanced LMS can even generate customized onboarding plans for every new employee. These tools can also automate reminders and notifications to ensure onboarding tasks are completed promptly.
An LMS also gives managers real-time access to onboarding progress and performance metrics, allowing them to quickly identify areas of improvement and take corrective action if necessary.
Flexibility
An LMS allows you to customize training and onboarding processes for different roles and levels of employees. You can easily adjust the content and materials to accommodate different learning styles and levels of experience and knowledge.
There are many different types of learners and types of learning. For example, some visual learners prefer to learn using diagrams, pictures, and videos. Some auditory learners prefer to learn by listening to lectures, discussions, and audio recordings.
Many LMSs have tools that allow instructors to create their assessment questions. This flexibility will enable instructors to create more personalized and engaging quizzes, tests, and surveys.
Many LMS also allow users to integrate their system with other applications, such as Google Drive or Dropbox. This setup enables instructors to access and share files between platforms easily.
They also offer a range of tools and features, including tracking progress and completion, providing feedback, and offering assessment capabilities. These features provide the flexibility to ensure learners get the most out of their learning experience.
Scalability
Scalability is at the heart of a good LMS tool. With scalability features, you can quickly adapt to changing workloads or learning environments. This feature helps to maintain the app's performance and improve your employee experience. This scalability also ensures that learners receive the best possible learning experience.
LMS tools are scalable in several ways. Organizations can adjust the features and capabilities of the system to fit their specific needs and scale the system up or down to meet changes in user size or usage.
They can add more storage capacity and resources and integrate additional features and functions. Additionally, organizations can customize the user experience to suit their individual needs and use APIs to integrate with other systems and applications.
An LMS makes it easy to scale your onboarding processes as your business grows. You can easily add new modules and content to meet the needs of more employees.
Simplify New Project Implementation
An LMS is an invaluable tool for simplifying project implementation. LMS can provide a central platform for all project and education-related activities. This unified solution can be useful for coordinating tasks, allocating resources, tracking progress, storing documents, managing communication, and reporting on the project. For example, integrating your existing tools with top accounting systems can be challenging without the right knowledge and tools.
A simplified implementation means fewer features and functions, making the system easier to learn and use. After all, a simplified system requires less time to implement, which saves time and money. A simplified system can also be more secure, as fewer features and functions mean fewer potential vulnerabilities.
Comprehensive Training
With an LMS, organizations can customize onboarding programs to meet their specific needs. This feature allows companies to create comprehensive onboarding programs covering the most important topics.
To make the employee onboarding experience even better, companies can create an onboarding course that contains all the necessary information the new hire needs to get started. This course should include information about the company's mission, culture, and values, as well as company policies and procedures.
Your company's mission is the foundation of your business and guides the decisions you make and the direction of your business. Your employees must know your company's mission, so they understand the purpose and goals of their work. It's also important so they can make decisions that are in line with the company's values. Knowing the mission can also help motivate and inspire employees, as it reminds them why and what they work for.
Tracking and Reporting
Tracking and reporting employee progress allows employers to measure their employees' progress, identify areas of improvement, and provide feedback to help employees reach their goals. It also allows employers to ensure that their employees are performing to the best of their abilities and helps to foster an environment of accountability and transparency.
LMS tools provide a central repository for tracking employee progress and performance. You can easily generate reports to monitor employee engagement and learning outcomes. The tool can be used to track and report on a variety of learning activities, including:
Course completion
Quiz and exam scores
Time spent on learning activities
Progress and performance of individual learners
Learner engagement
Learner feedback
Learner certifications
Competency levels
Learner evaluations
Learning path completion
Training hours and credits earned
Use The Right LMS for Your Business Today
LMS tools can be used to provide employees with access to the information and resources needed to onboard successfully. They help to create and deliver orientation materials, training courses, and assessments. They can also be used to track employee progress and provide feedback, ensuring employees get the most out of their onboarding experience.