AcademyOcean February 2020 Update
March 4, 2020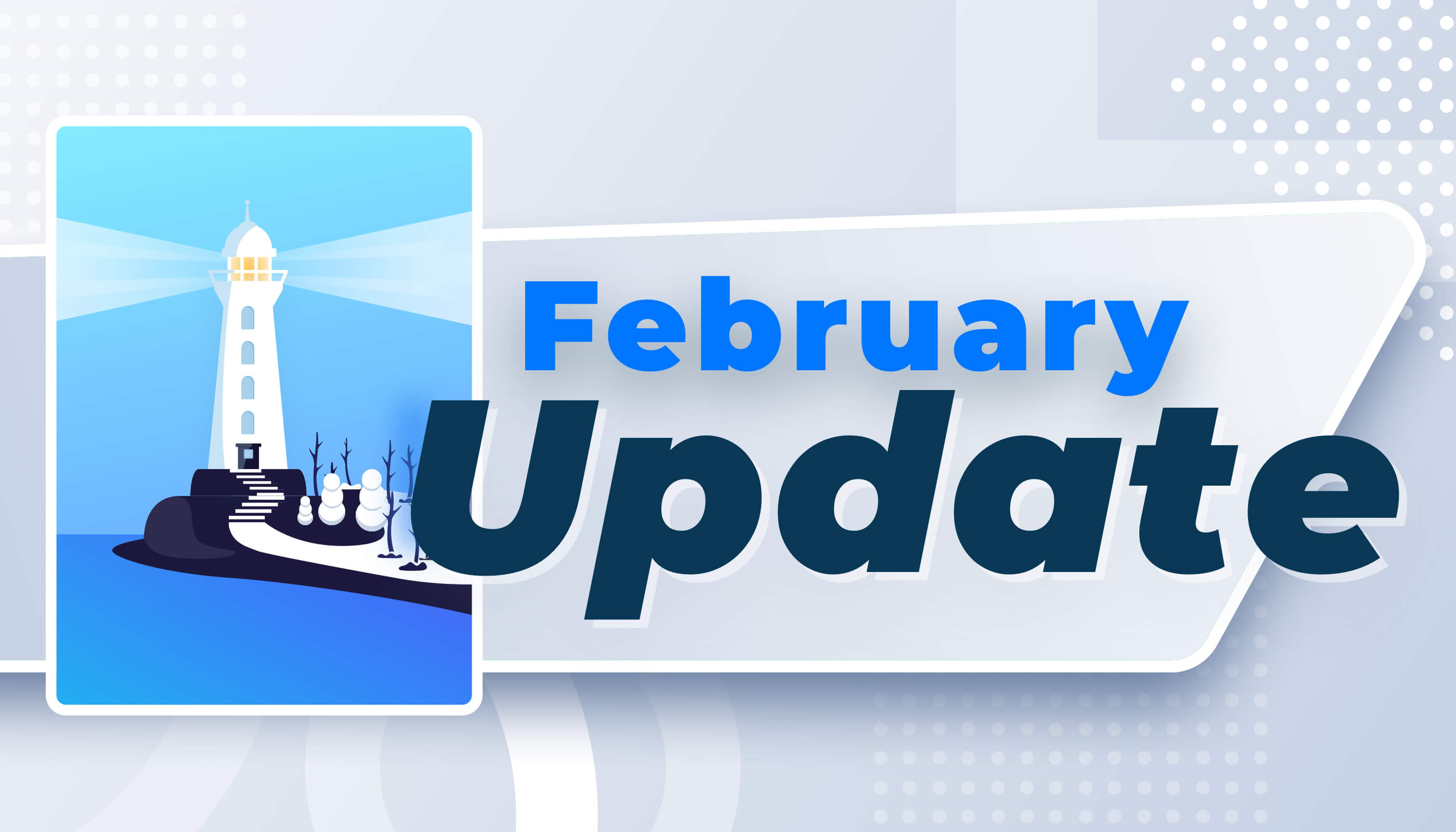 Dear subscribers, it is March already, and we are ready to take stock of the last winter month. Last month we added cool features and our product became even more user-friendly.
So, let us present our monthly update.
Master / Replica content
Choose a Master lesson/quiz and create unlimited replicas for it. Each time you edit Master, all the Replicas will be synchronized with it automatically.
This function allows you to create lessons (Replicas) in which content will be taken from another lesson (Master). Instead of creating 10 identical lessons, we create 1 master and 9 replicas for it. When we change something in the Master, all 9 Replicas change automatically.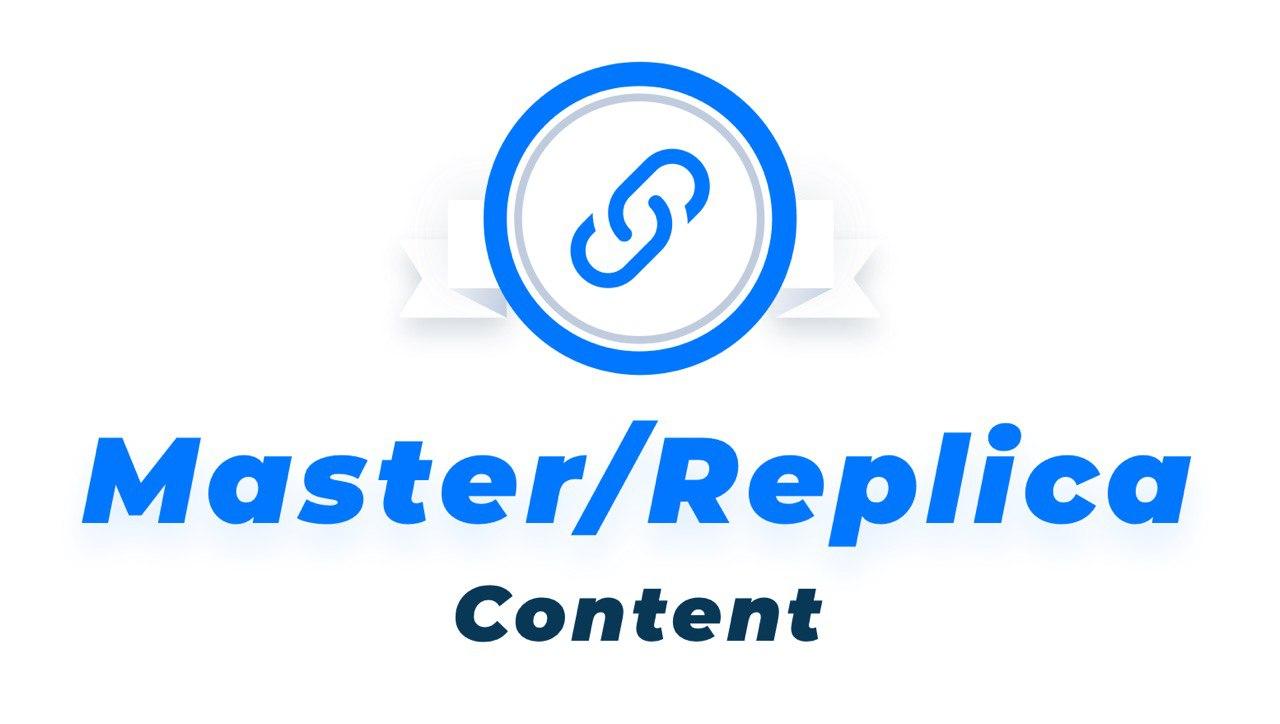 This feature is something new and it greatly facilitates the use of the academy.
Tables export
Recently we have received a request for developing a new feature that will help to export Academy tables not only in CSV format. And...We DID it!
Now you can export your tables in Excel.
And the cherry on the cake 👇
New Pricing Page
In February, we did a great job on the pricing page. We made a lot of changes and paid particular attention to the Enterprise option. On the pricing page, you will also find more detailed features descriptions.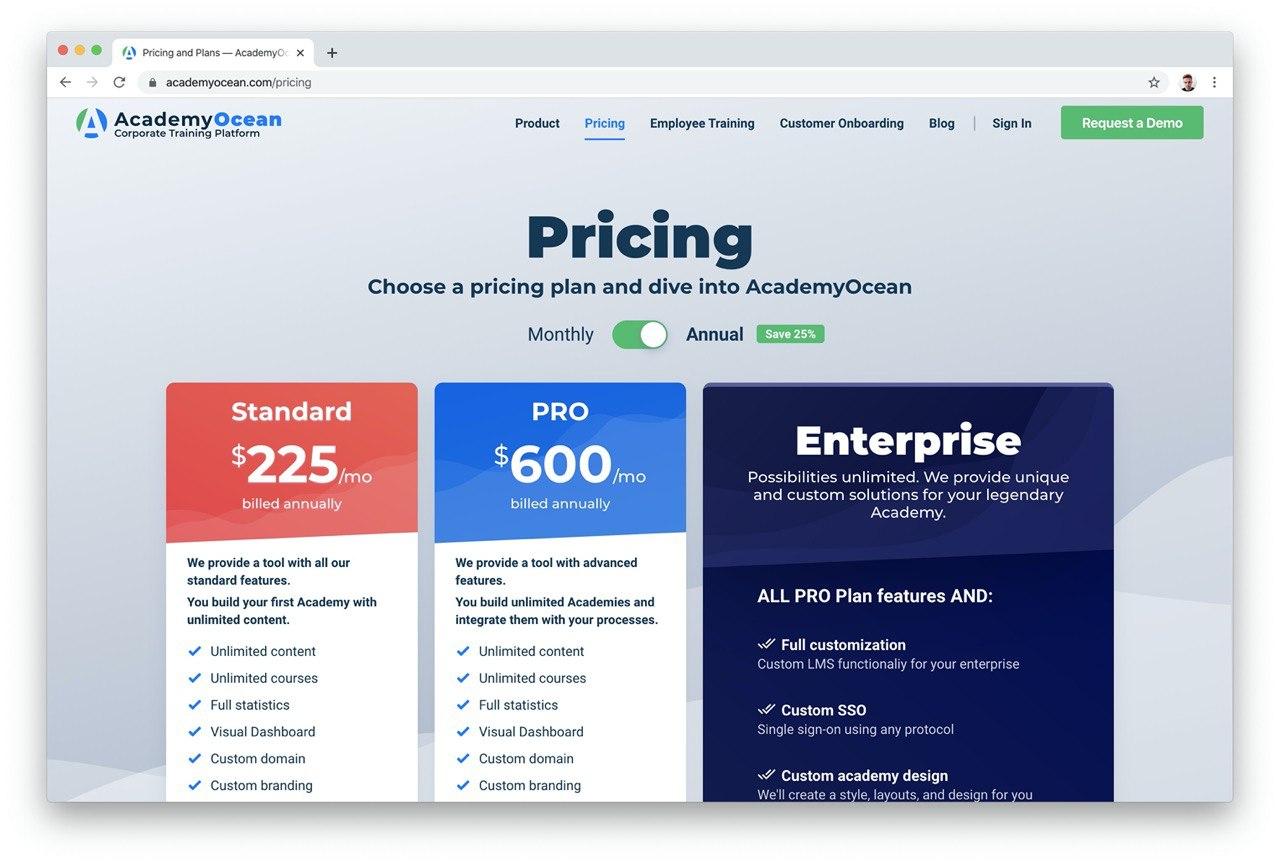 Get 50+ features out of the box with any AcademyOcean plan.
Check an FAQ section to know additional information about different plans and their descriptions.
New blog topic — Interview blog posts with HR experts
Having conducted research on the HR field, we have noticed that such kinds of interviews are bypassed, but why? We have decided to make a series of interview blog posts with experts in this area. Thanks to such posts, HR specialists will be able to share their knowledge and experience.
We have selected the best experts in the Human Resources sphere. You will be able to find answers to the most provocative and frequently asked questions from well-known HRs of major companies, famous HR conference speakers, authors of popular books, and so on.
Check them here — HR interview #1 Gabrielle Botelho, HR interview #2 Three experts reveal HR secrets.
---
That's all for February. We hope March will be even more productive. Stay tuned and don't forget to visit our blog.
Take care!