AcademyOcean November 2019 Update
December 5, 2019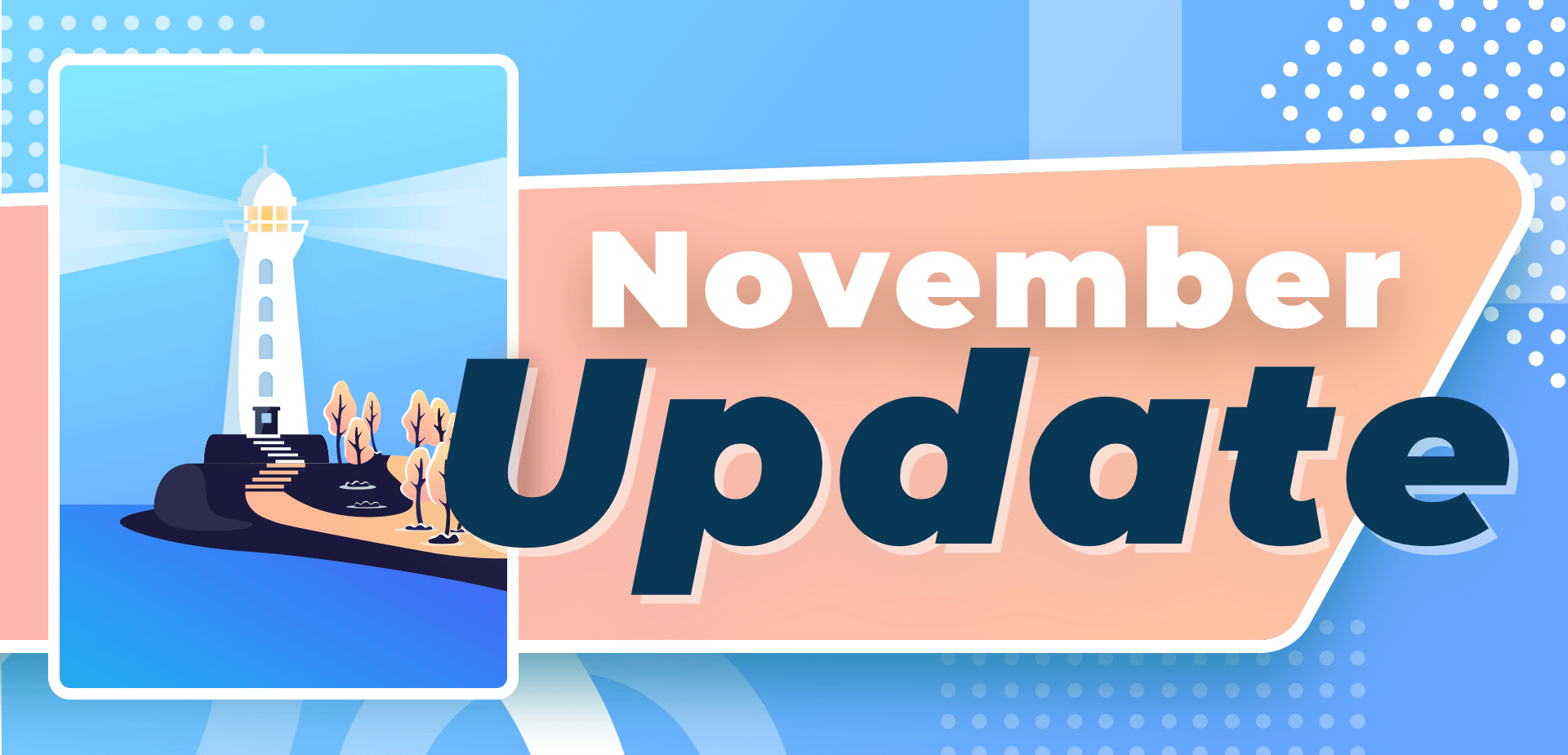 Guys, it is already December, and we are ready to share our latest updates. We worked hard in November and now have lots of news to tell you about.
Stretch out and get comfortable.
New features
Learners' teams
With the help of this new feature, you will be able to divide your learners into groups and show them certain content. Teams give you the opportunity to fully customize the learning process, as they allow you to group learners and segment the content available to them.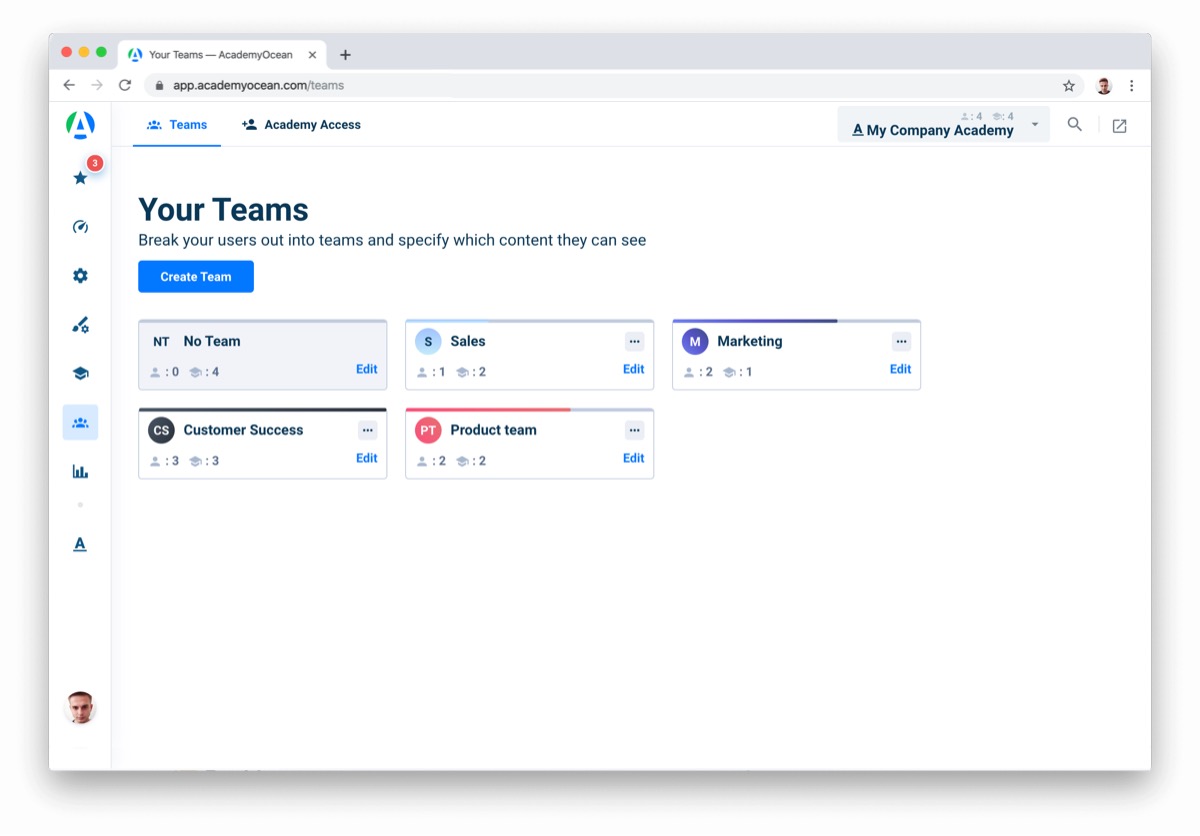 This feature works pretty well in such cases:
Learners structuring in Academies. Divide your learners into teams according to their roles, statuses, tasks, etc.
Content structuring for specific people. Using learners' teams feature, you will be able to give content access to specific teams.
Academy personalization. For individual employee training, you can create a personal team and add all the courses that your employee needs. You can highlight courses that will be available only for learners off the team.
Some learners can be assigned access to several teams. For example, managers will see not only their courses but also the courses that their employees take.
New certificates
Our designer has drawn up two new certificate templates: Modern and Inventive.
Using these templates, you can customize the color of the certificate and make it as personalized as possible. Look how cool and stylish they are.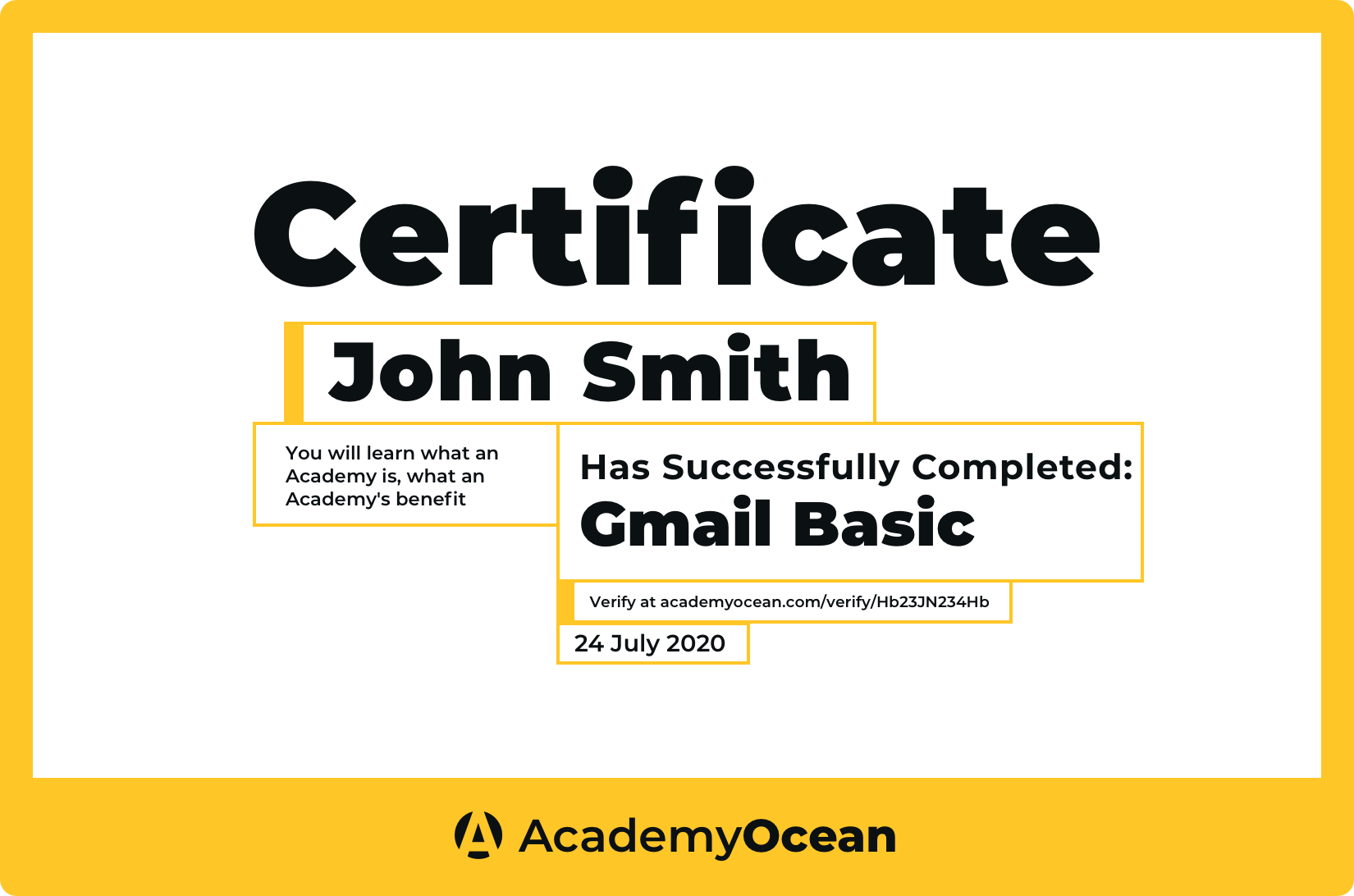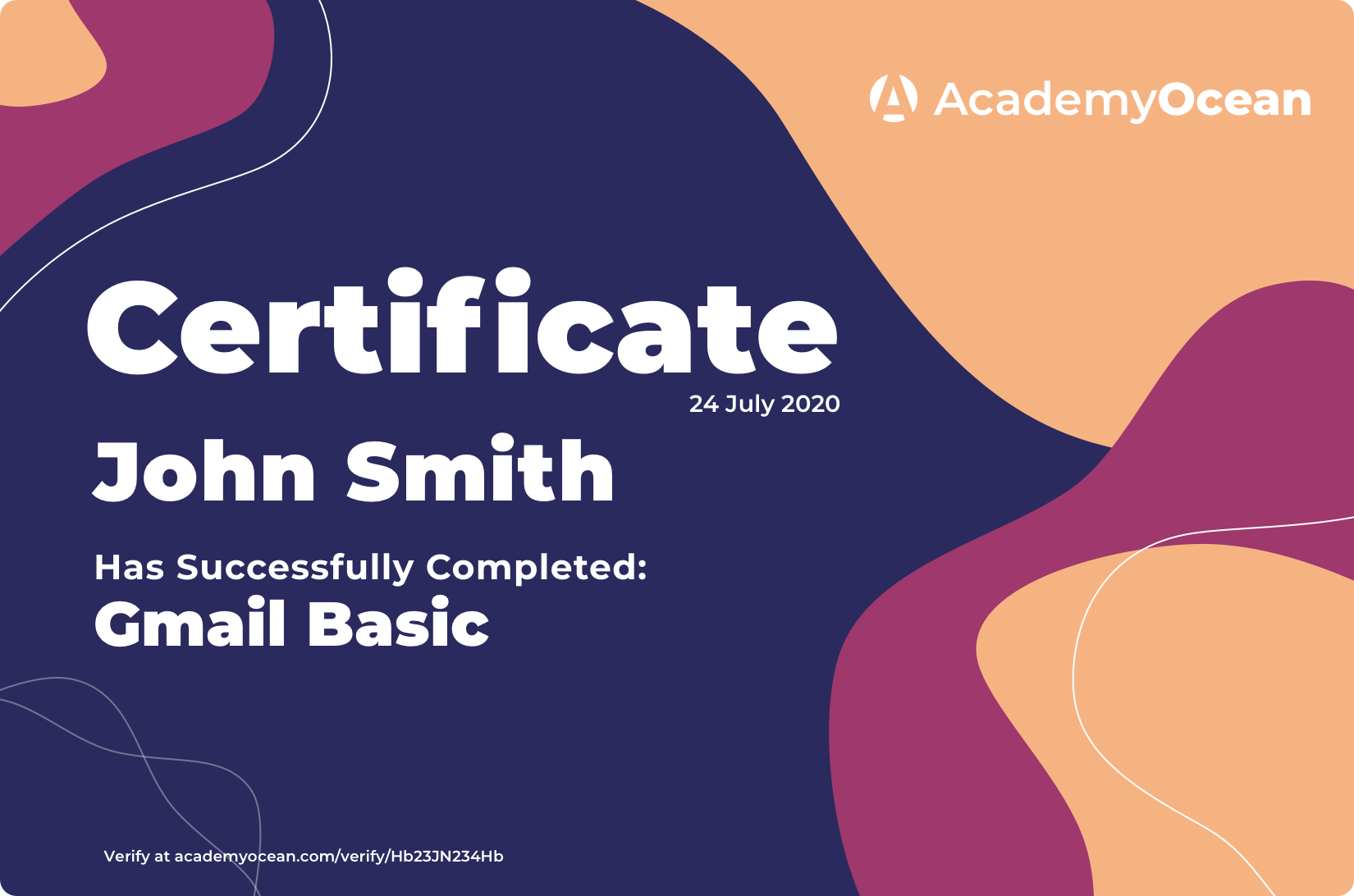 Names request
We have changed our name request feature. Now we ask learners to add name and surname separately.
When? For example, when the learner is ready to get a certificate, in the settings, during requesting access to the academy.
For what? With the help of this feature, you will be able to make personalized automated dispatch of letters, for example, insert only the name in the newslettering.
Progress bars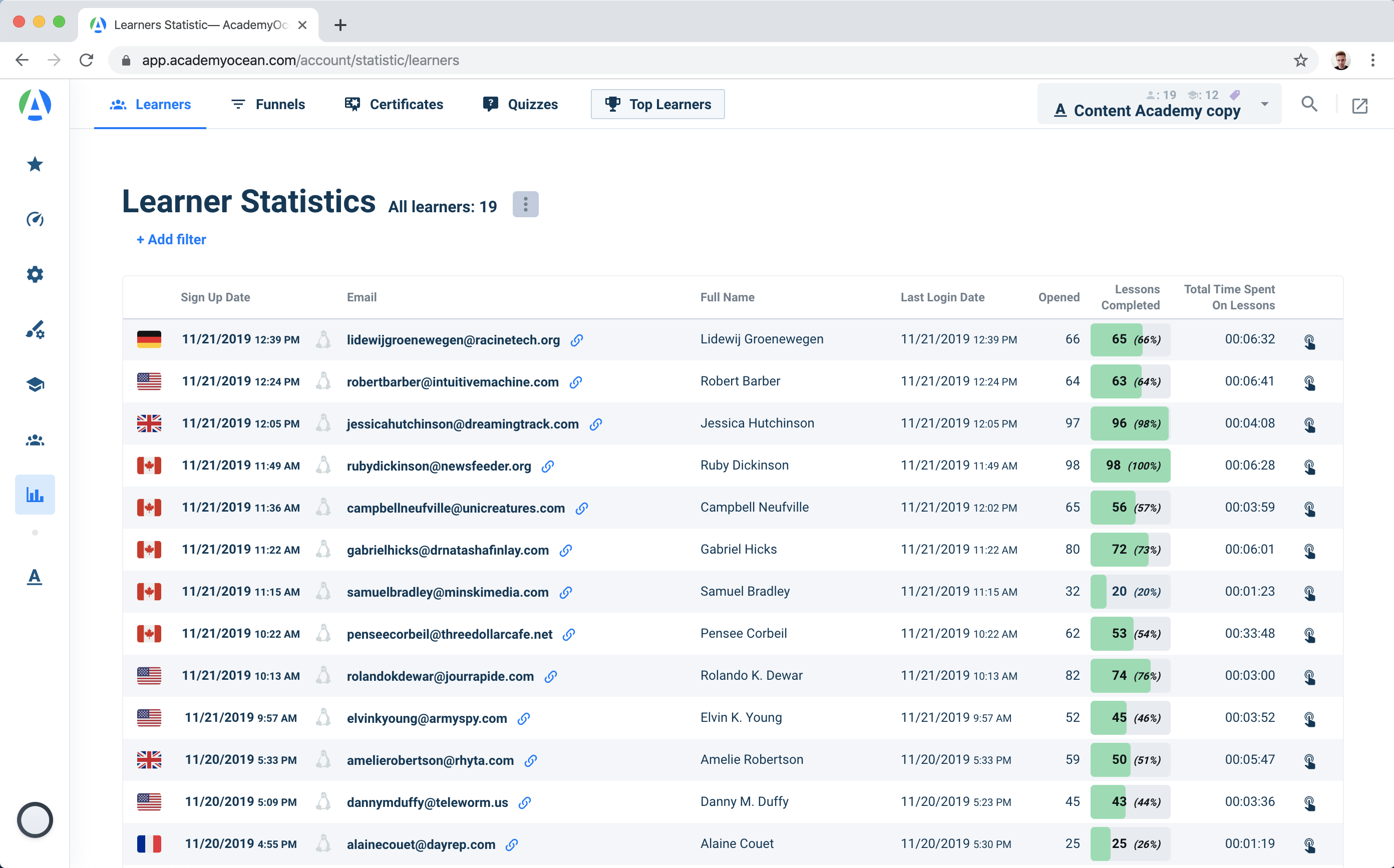 We have added cool progress bars to the tables: Top Learners, Quizzes, Learners. This feature helps see learners' success in all courses.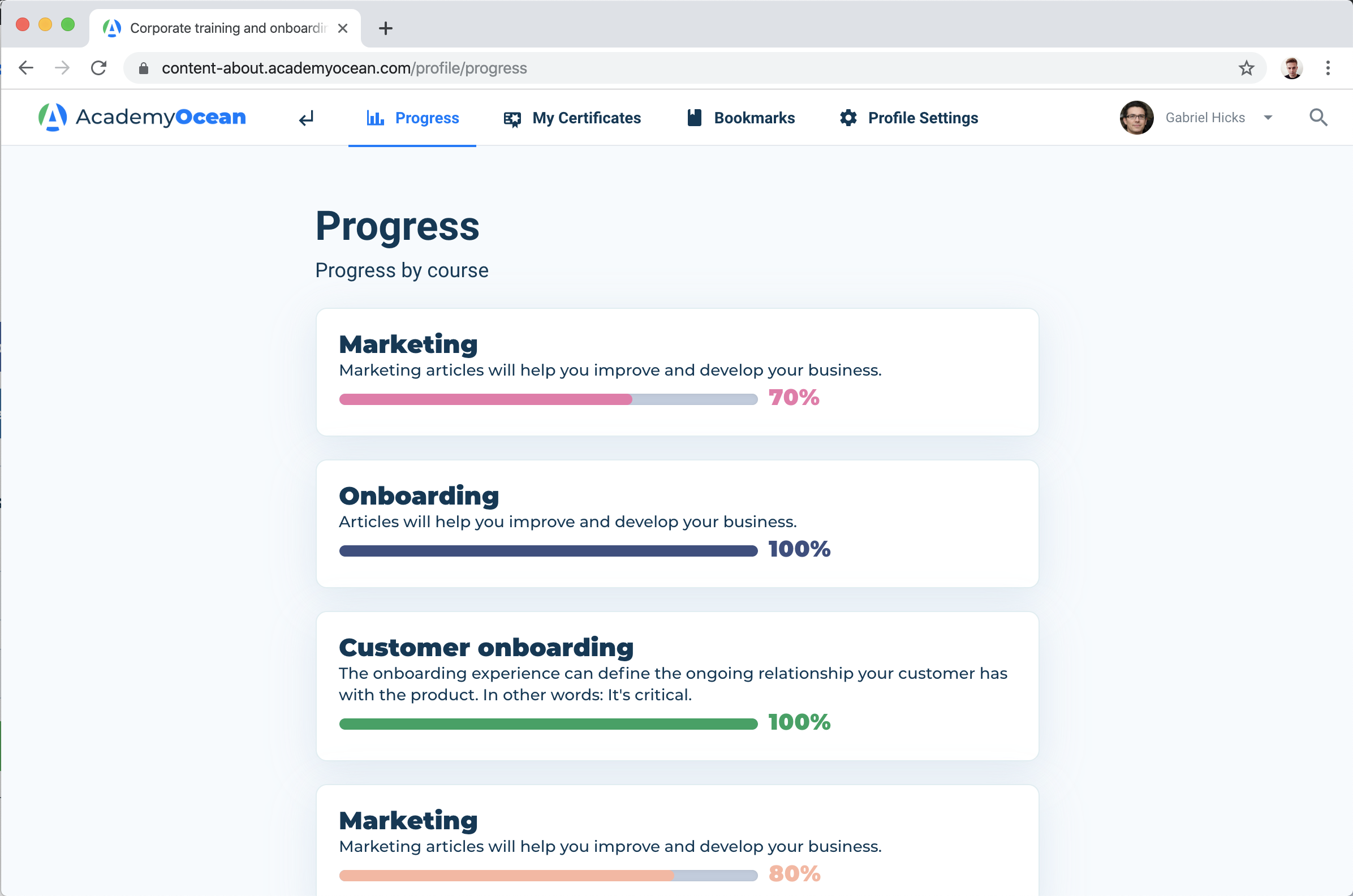 A new way of random question selection in quizzes
This feature perfectly works when you have a lot of questions, and you need to show some of the random ones. It allows not only to shuffle them, but also to set a certain amount of questions to be listed. For example, in case you have 100 questions in total, you can show only 20 random questions each time. You can use this feature to check your learners' knowledge, for example, during the employee onboarding process.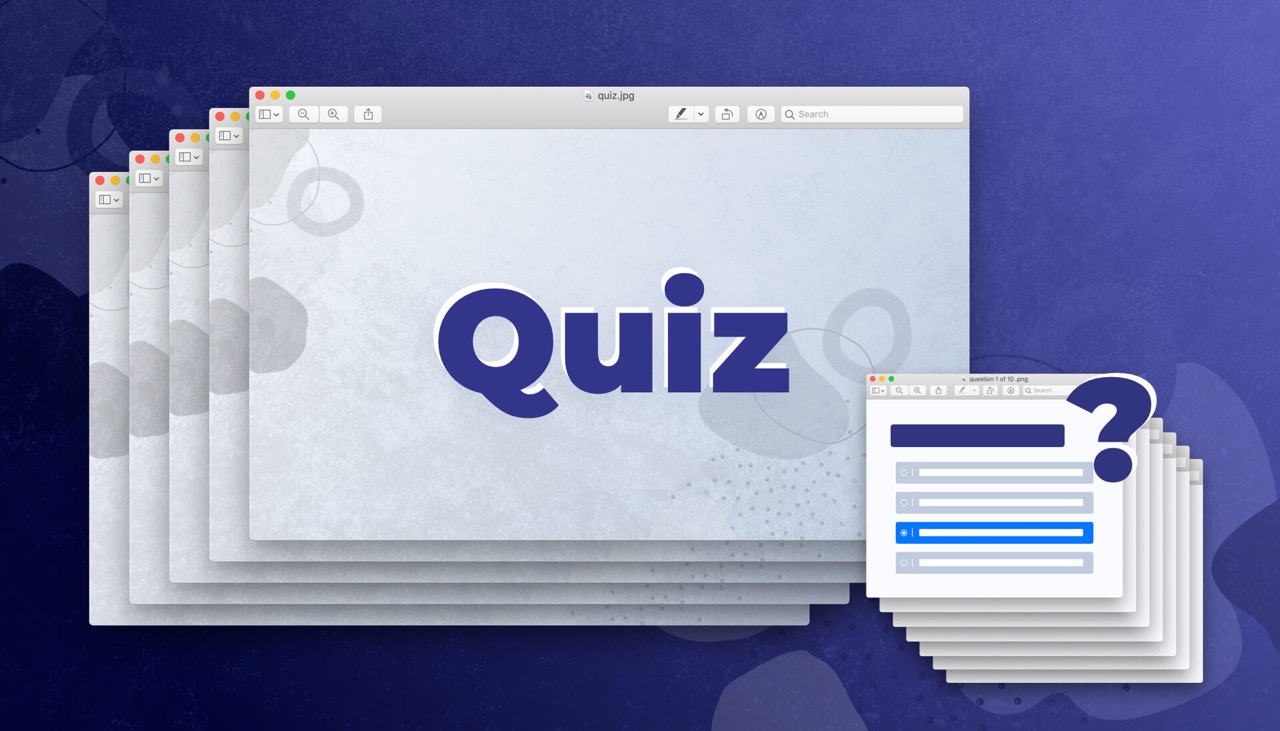 Guest posting updates
Recently we have published a new article on the HRmorning.com. It keeps people informed and prepared through weekly insights, tools, and training highlighting the most relevant HR topics, management principles and labor law changes. Our article 7 super HR tech tools that'll make your life easier you can find in the HR technology section.
Two more articles about organizational culture and employee onboarding have been published on the Talentlyft.com and HR C-Suite.com. You are welcome to go through them — Time tested ways to shape organizational culture & 6 Awesome Employee Onboarding Examples. Sure, you will find lots of useful information there.
New blog article
Not only we were publishing content on the other resources, but we also wrote an article that is surely worth reading on our blog. The best HR conferences to attend in 2020 will show you a list of top HR conferences 2020, their topics, locations and other useful information. This article will be interesting for HR professionals as well as for newcomers in the field.
That's all for November! We hope December will be the same intense and substantial. Stay tuned!