Interview #23 Jan Helwerth: "Employee experience will become one of the biggest trends in HR in 2021!"
February 2, 2021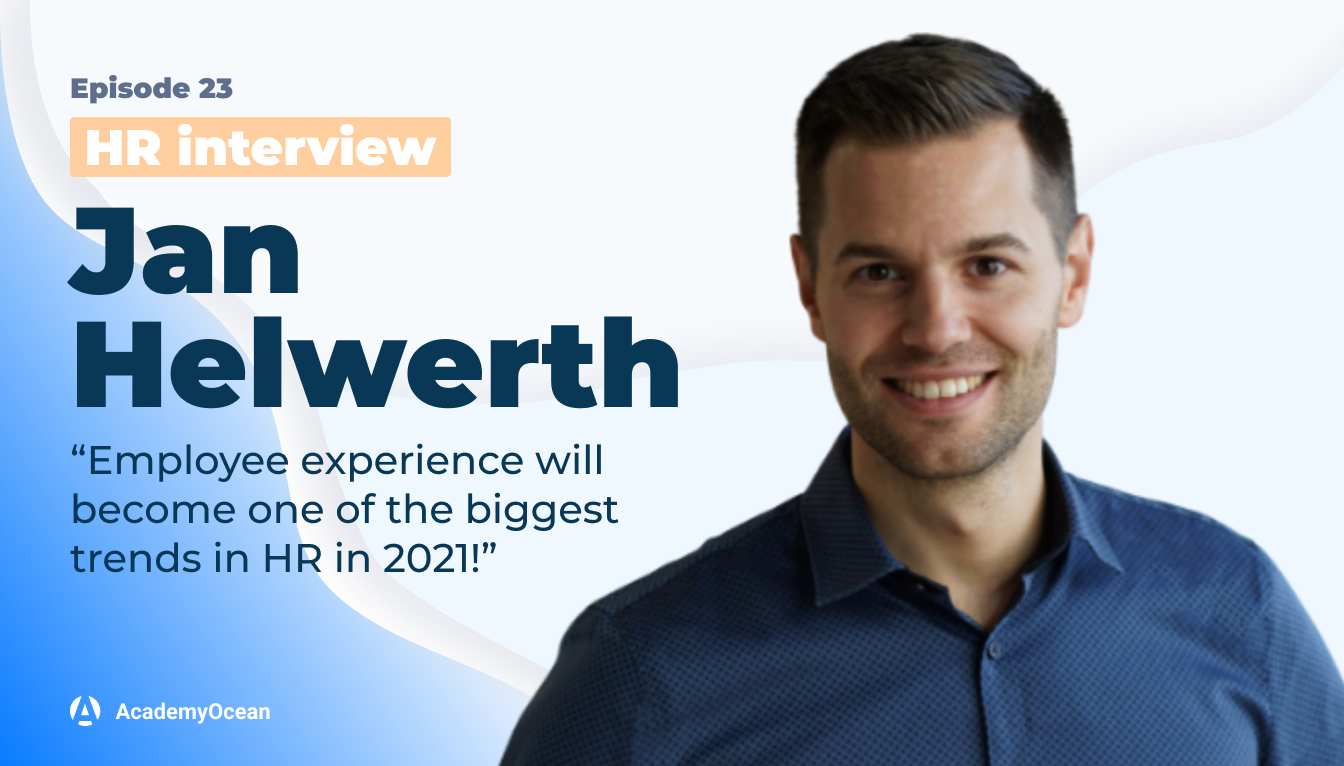 📌 Read the interview with Jan Helwerth to find out what HR trends will emerge in 2021 and what an unusual gift Jan once received.
Good day!
With each interview conducted, we are convinced of how many professionals there are in the world and those who put their whole hearts into the development of the HR sphere.
Today, our guest is Senior Talent Acquisition Partner and HR Consultant, Jan Helwerth.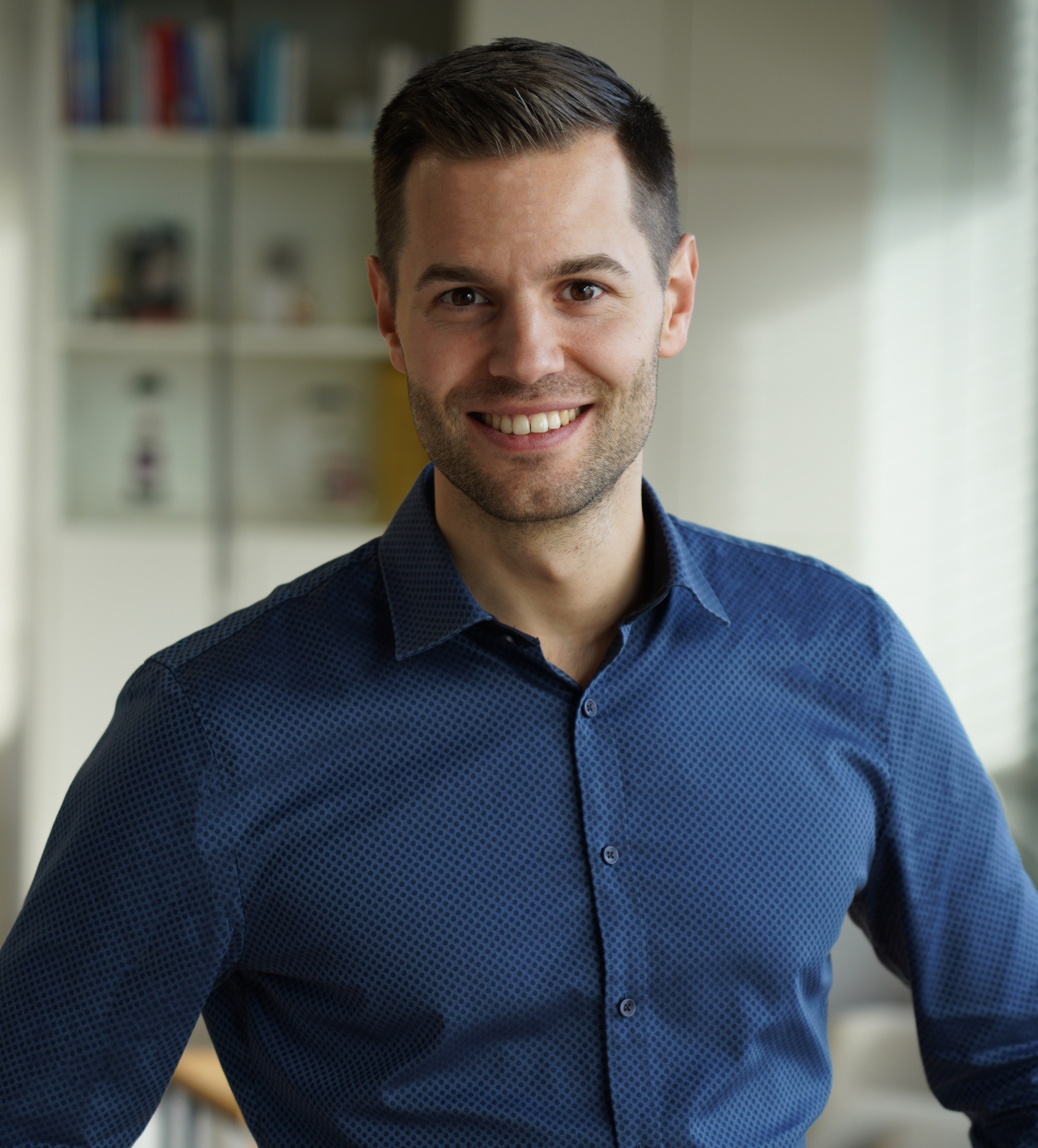 Jan is currently employed by Bosch Power Tools.
Also in 2019, Jan Helwerth founded a consulting company in Stuttgart. The aim was to offer consulting services that go beyond the classical model of HR management consulting and create holistic solutions.
His goal is to always focus on the customer with their problem and find solutions that can be implemented. The focus is always on the feasibility of concepts and strategies, not your "ideal slide set".
The Power Tools Division of the Bosch Group is the world market leader for power tools and power tool accessories. The core success factors are dedicated associates and a furious pace of innovation. Each year, Bosch launches more than 100 new power tools into the global market.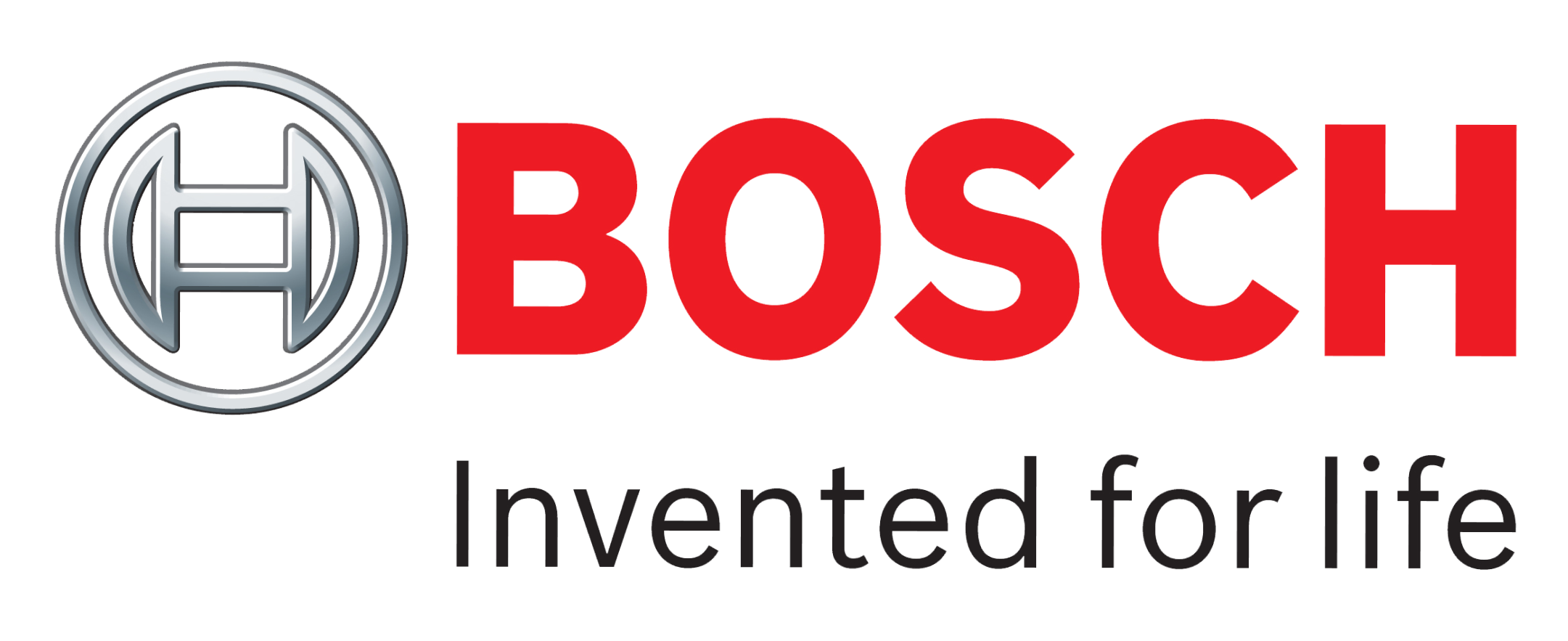 ---
AO: Nice to meet you, Jan! Today we are going to discuss various topics related to the HR world. Let's start from the beginning of your career.
Did you work somewhere before becoming an HR professional, why did you decide to become an HR?
J: Before I started to work in HR I gathered some experience in marketing and event management. At that time I also thought that this could be a cool environment to grow and to find a suitable job. During my Bachelor's studies, I more often thought about HR. It somehow sounds like a cliche but I always wanted to work with people and thought that HR would be a wide opportunity to do this. At that time I also decided to do an internship in the HR area which confirmed my expectations.
AO: How did you actually start working in Bosh?
J: I started at Bosch as an Intern at a small production side close to Stuttgart, Germany.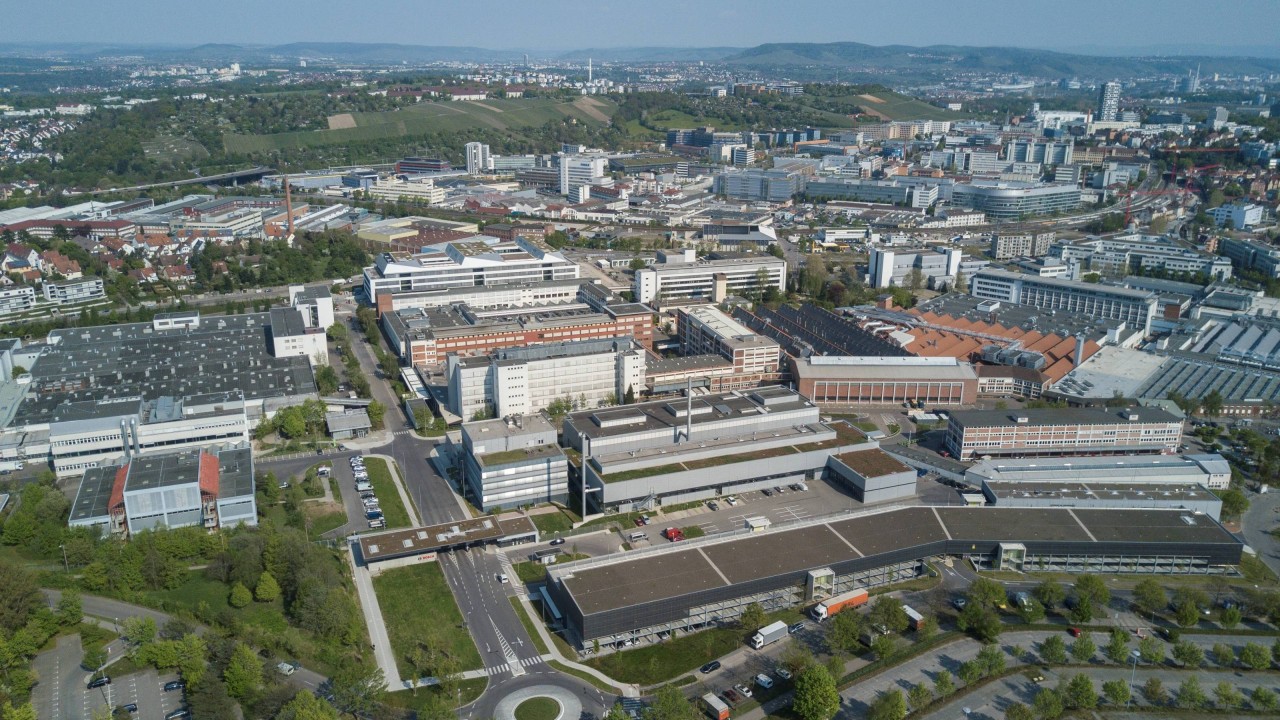 AO: What have you managed to change in the company during your work?
J: Since I'm working in HR I only changed my job within the different business units of Bosch HR national and international. So I stayed loyal to Bosch as an employer.
AO: And, Jan, how has the company changed over the entire time that you have been working there?
J: Since I started within Bosch a huge cultural change took place. During my starting phase, I would have described the company as an old fashioned, strict and formal company. Since that time a huge change happened while keeping the values always in focus.
Today working at Bosch is more flexible, more individualized to people, more collaborative and less formal than in the older days.
AO: Can you share your thoughts on why HR is an important function in any organization?
J: I think all functions in a company are valuable and important to make the business a success. Especially HR has a huge impact when it comes to culture, change and frictionless operations. HR has the two pillars Operations and Change & Culture are the most important among the wide portfolio of HR activities. Supporting people doing their jobs, providing the environment and surroundings to facilitate high performance and driving the ongoing changes including the cultural changes offers a great benefit for an organization. Doing a bad job in these areas can cause demotivation, high fluctuation and Stagnation.
AO: Well and what do you think is the future of this industry? Where do you see the HR field in the next 5 years?
J: I think HR needs to change tremendously within the next few years. Coming from a function that focuses on process, standards and Regulations going to a supporter of business needs.
Everyone in HR needs to keep questioning his or her tasks, processes or standards whether they help the business to be successful or not.
A behavior like a service provider who is most interested in the success and satisfaction of its customer to grow together needs to be implemented.
Of course, sometimes guidelines and standards will still be part of the HR Business but they should be as lean and user-friendly as possible. To unite these topics including the cultural change and the change of behavior of each and every HR associate will be the main challenge in the upcoming years.
AO: Jan, in my opinion, the work of an HR specialist is very responsible and sometimes stressful. What difficulties do you usually face working as an HR specialist?
J: Often we face a lack of information or communication. Many problems are based on misunderstandings, bad communication and a lack of transparency. Enabling, providing methods, tools and platforms to share information will become the crucial base to prevent difficulties for all parties or stakeholders. Also continuously change both internal and external creates difficulties. That for a general openness and acceptance of change is decisive.
AO: Are there any peculiarities of the HR department in the Bosh company?
J: I think at Bosch we really try to create solutions that fit best to our surroundings, changing demands and needs to offer individual solutions to make our associates happy. Always ranking people and our business higher than using standards which sometimes not fit. It's our goal to have happy associates to have happy customers at the end.
AO: Can you name three areas that you feel need the most improvement, based on your understanding of common HR practices?
J: In my eyes, HR needs to focus on the following aspects in order to achieve excellence in these areas. People, organization and culture. This includes topics like learning and development, attraction, leadership, collaboration and digitalization. Focusing on these topics HR has the chance to create a higher value than HR has today for each business.
AO: Jan, there is a large number of HR specialists in the world. In the US alone, there are 2.2 million people working in the HR field.
Can you name one (or several) HR experts whose work do you highly appreciate or take as an example?
J: In the global HR community there are several experts for specific topics. Depending on the topic there are various colleagues who set the benchmark on specific topics. In order not to forget someone, I refrain from naming individual Colleagues.
AO: I got it. Let's talk about the adaptation process.
And how does the onboarding of new employees go into your company?
J: Onboarding is critical to the success process. It should be well prepared, individualized and handled with care. It's the target to create a welcome culture and to make new associates feel welcomed as a part of the team and of the company.
Usually, the process starts with ongoing communication in order to answer all upcoming questions and to organize the start. On the first day some administrative tasks like the creation of a company ID card, the handover of IT equipment, or the introduction of the onboarding plan, which describes tasks and to-dos during the onboarding phase.
Several pieces of training due to the profession or company and culture start and should be completed within the first months. Regular feedback from both perspectives (manager and new associate) go with the process which usually ends approximately after 6 months. During this time a buddy, HR, the team and the manager support new associates to enable them and to introduce them into the organization.
What are the best ideas for onboarding new employees?
AO: Nice, according to HCI, 87% of organizations that assign an ambassador or buddy program during the onboarding process say that it's an effective way to speed up new hire proficiency. So you are moving in the right direction.
Jan, what traditions your company has and what is your favorite one?
J: Depending on the age of an organization traditions grow and get regular such as an open-door day or a Christmas party. I personally most like activities when all colleagues get together having a good time outside of the classic office environment. This can be a summer BBQ or a Christmas celebration.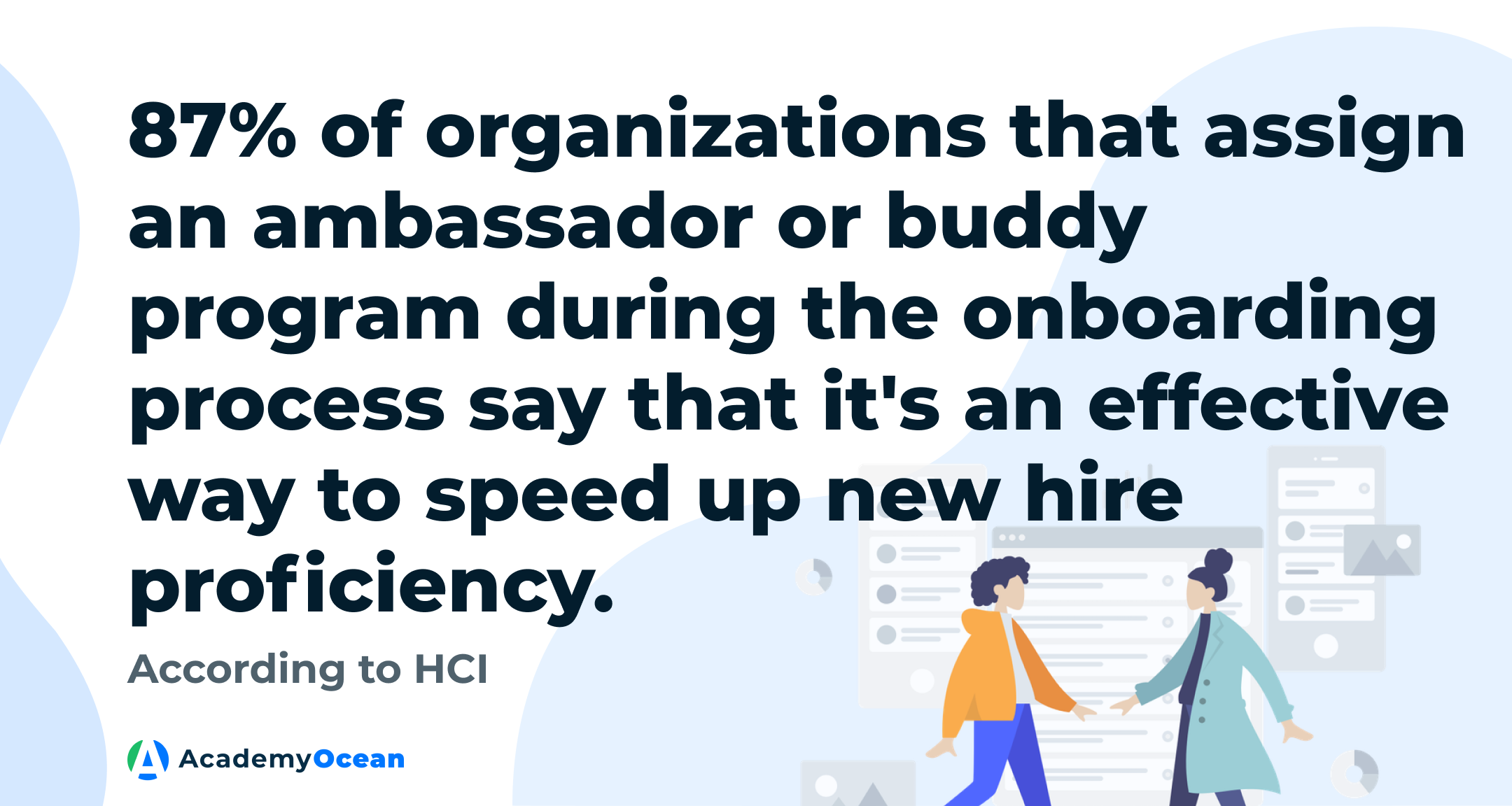 AO: What is the most valuable professional development advice you have ever gotten?
J: One hint I received from a former manager of mine was that "everyone has its reasons to react. It's our task to understand them, their needs, wishes, fears and expectations to provide a suitable solution". Sometimes we get mad or get upset because of actions, statements, or results we could not influence. Trying to get a deeper understanding and putting yourself into the other person often creates more clarity and an understanding. And this helps to create better solutions.
AO: Jan, I have a bit unusual question for you.
If the company you work on now were a person, what kind of person would it be?
J: I would describe my employer as a person with great and long experience who knows his job for a long time. That's why he sometimes needs to be convinced more often to change his behavior. But in general, he tries to be a partner on eye level to grow with his associates.
AO: Let's get back to the topic of improvements and development.
What types of tools do you think every HR should be using in 2021?
J: I think HR needs to become more digital in all areas. Starting with training which should be on-demand and on video, going to data analytics and a state of the art recruiting system. That's why I think media programs to create proper content (video/audio production) and analytic tools (analyzing data and building dashboards like with PowerBI) become crucial for HR.
Also, the management of employee data like within SAP or Oracle gains importance. In Addition to this feedback instruments like e.g., Qualtrics become more important to create data regularly. Also, tools like LinkedIn Insights for external analyses become a crucial tool to create value for the organization.
AO: And what HR trends do you think will emerge in 2021?
J: I think employee experience will become one of the biggest trends in HR in 2021. Collecting data for all relevant touchpoints will help to analyze blind spots, retain associates and continuously develop fast improvements. Only while retaining associates and making them feel happy in their jobs helps to gain success and improve customer satisfaction.
AO: Jan, thanks for all your brilliant answers. The last is about joyful memories.
What was the funniest/most unusual incident during your HR practice?
J: In HR you often have funny situations. Especially abroad I got in contact with cultural aspects I did not know at that time. In Asia, I often got offered presents as a sign of respect in an Interview which I could not take due to compliance. The strangest gift which was offered to me was an almost one-meter long stuffed alligator. This was quite unusual for me.
AO: Hahaha, I hope you found a place for it at home😅 Thank you very much, Jan for such an inspiring interview. We wish you all the best in your career.
---
That's all for today, friends. See you at the next interview!
In case you would like to ask your own questions, write them down in the comments. Also, if you want to read an interview with a particular person, let us know.
Learn more about LMS 2.0 Platform for employee training.
If you want to learn more about the HR field and find a lot of useful content, join the most secret HR group.
Take care 😇