Marcel Häbold: "It's essential to involve all stakeholders in the change process..."
April 6, 2022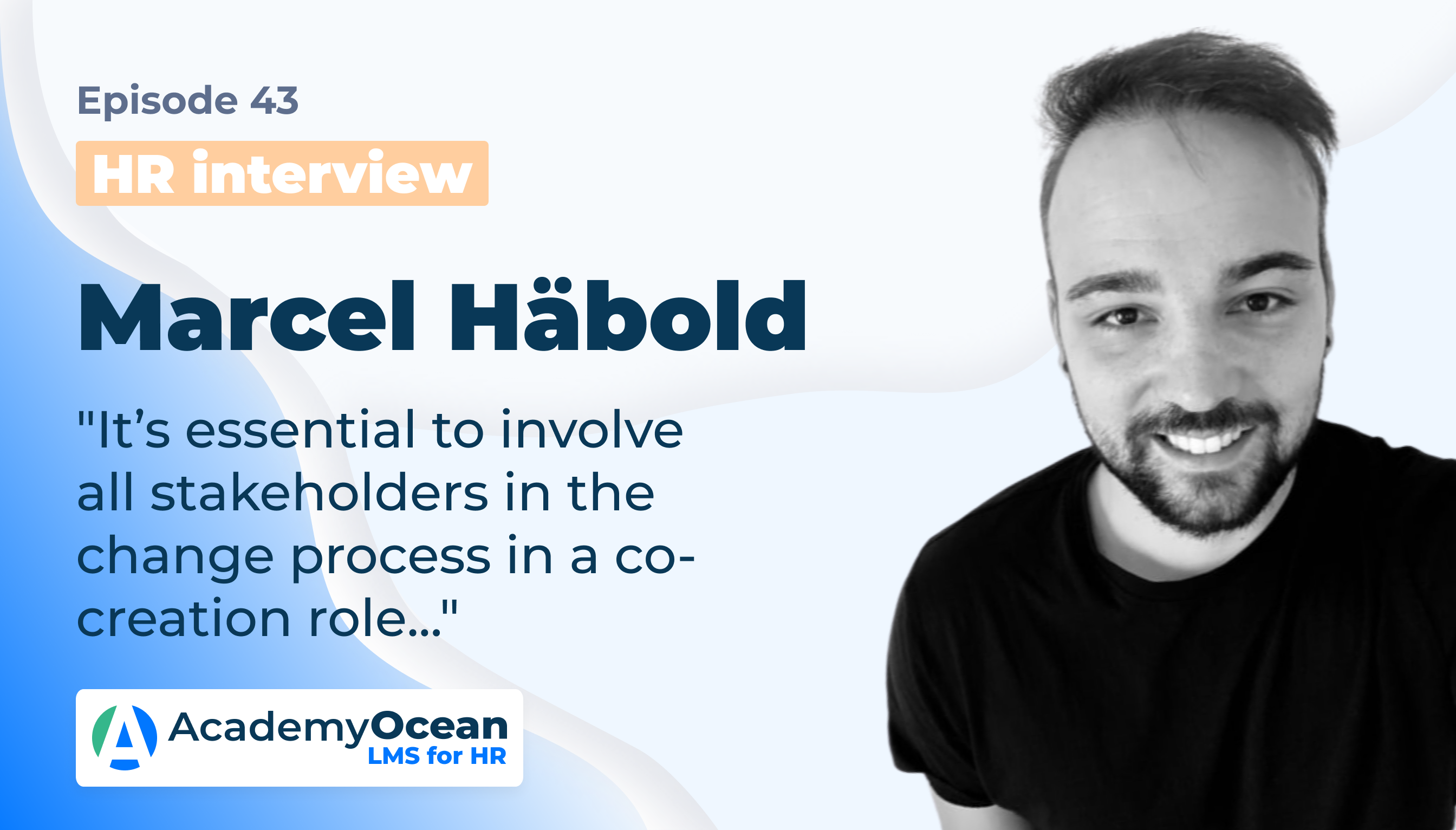 📌 Read in the new interview about how to manage change and the key to success during the transformation period in the company.
Today our expert is Marcel Häbold. Let's get acquainted!
Marcel Häbold, Senior Consultant HR Transformation at atrain GmbH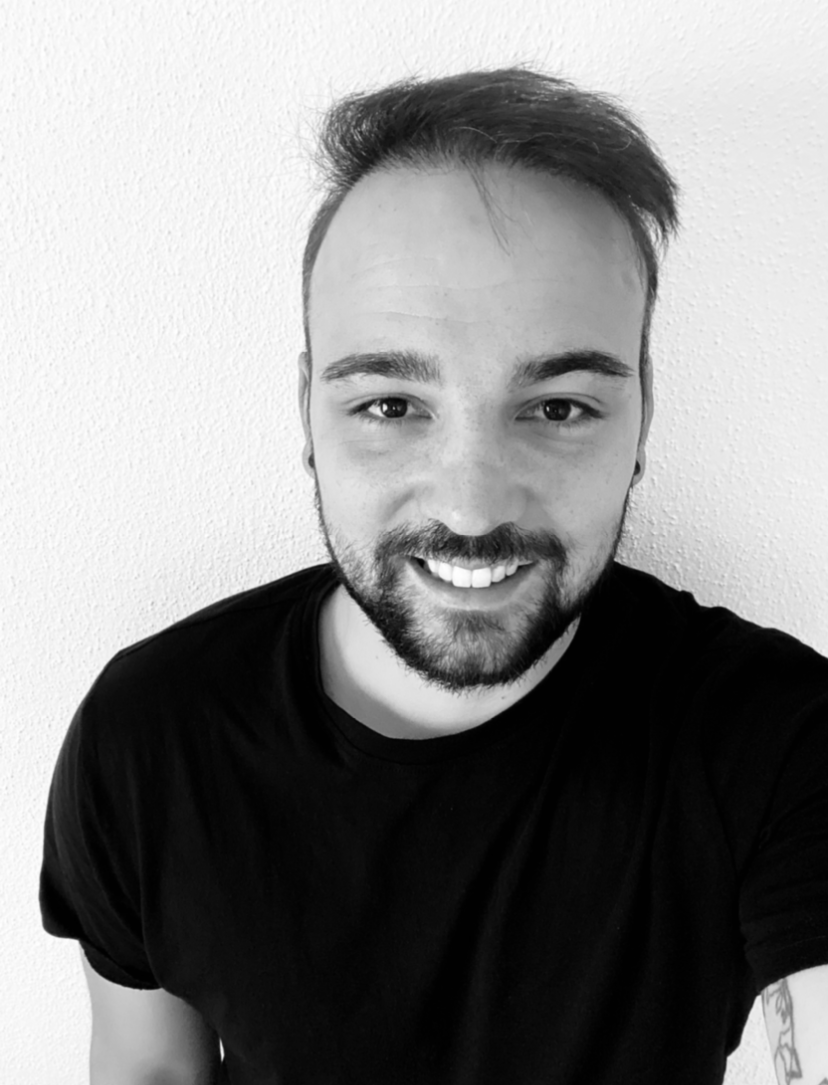 Marcel Häbold started his professional career within the HR Sector in 2013.
During his 7 years in various HR roles, he has learned a lot about business models and daily HR issues. This experience caters to the needs and desires of employees, works councils and managers struggling with the talent war and trying to lead organizations through digital transformation.
In 2021, Marcel shifted into the consulting sector and am now operating as a Sr. Consultant Transformation Manager at atrain GmbH.
Mission: helping companies, and, more over, people to successfully change their ways of working in a VUCA World.
AO: Hi Marcel, how did you come to HR? What was the starting point?
Marcel: In 2011, I just graduated from school, I started an apprenticeship as media clerk for a big German media Group. The largest part of their business was daily newspapers, which were in a deep crisis at that time. More and more online products flooded the market, and the classic daily newspaper lost relevance to a critical level. Accordingly, the business was undergoing a major transformation at the time. During my apprenticeship, I was also trained within the HR Department. Luckily, the Head of HR gave me the opportunity to become part of the HR transformation during my training. This opportunity made such a lasting impression on me that I absolutely wanted to stay in the HR sector—which I eventually did.
AO: Please tell us more about your work as a transformation manager. Could you share the most difficult task and the most successful situation that you have faced?
Marcel: Transformation business is not an easy one, because it always revolves around abstract constructions (such as organizations) and concrete individuals (employees), who fill the Organization with life.
This means that transformations in the true sense can never be performed on the level of organizational structure, it always needs to be started on the deepest, possible level, which is on the people.
Only those who are willing to question, critically examine and then reprogram their existing patterns of thought and action will ultimately be able to undergo a true transformation.
The critical point here is that the transformation affects all employees equally, from top management to the clerical level. Nevertheless, in organizations there are always those who initiate a change and those who are first "affected" by a change and only learn about it in the second step, so to speak. However, everyone must change in equal measures.
So the biggest challenge is always to convey to some that they don't know everything about the transformation and the necessities just because they initiated it, and to others that just because they weren't involved in the first step, that they can still keep up and drive the transformation as individuals.
Coming to success: in my opinion, it's essential to involve all stakeholders in the change process in a co-creation role and to create ownership.
With this approach, we have always been able to achieve the best results with almost all of our customers.
AO: What approaches to change management in organizations do you usually use in your work? And why?
Let's look at this at a higher level. Because before we discuss tools that are best suited to change/transformation, it is necessary to understand the approach used to initiate change.
"The approach we use in atrain is: Doing change with people, not to them"
In my answer to the second question, I already mentioned the approach we use at atrain, which is: Doing change with people, not to them. With this approach, we really try to initiate change at the deepest possible level of the employees.
To do this, we for instance also like to use methods from Paul Gilbert's compassion-focused psychotherapy.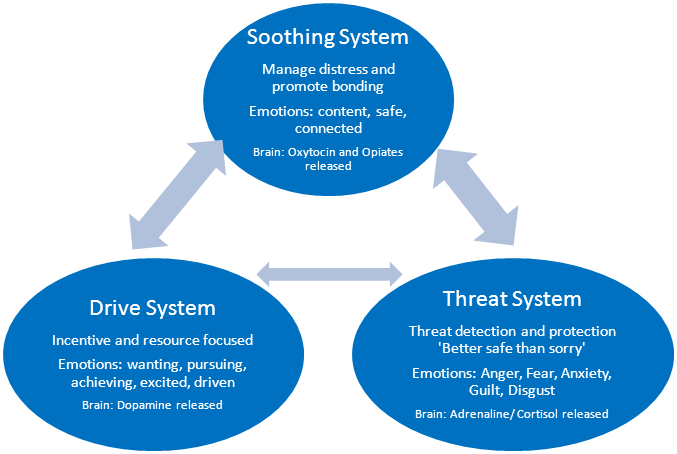 In order to change an organization, we need to change ourselves. To change ourselves, we need to learn where we're coming from and why we are behaving, like we're doing. Why are we motivated, the way we are? And why are we frustrated sometimes?
So, you can say that we put people, with all their personal experiences and behaviors, at the center of our transformation work. And from this we ultimately derive measures that we implement iteratively in the organizations with leadership and / or transformation teams.
And then we of course use different management tools to make transformation a tailored success to our customers.
AO: What do you think is the main success factor in implementing change in organizations?
Marcel: Three crucial points come to my mind when thinking about answering to this Question:
As easy as it sounds, you have to mean it.
When you strive for change, many people always assume that you make a target-performance analysis and then continuously, and moreover successfully, work towards the desirable state.
In reality, however, change work is above all one thing: trial and error.
You have to be willing to allow yourself time to learn, to do things wrong, and to try something out. If you're not willing to do that, transformation will be very difficult.
Secondly, it's all about communication.
You need to ensure that this process is a transparent one and nothing happens behind closed doors or secretly in the back. Make people driving the change themselves!
The third and probably the hardest point is to endure short-term stress peaks in sales, revenue, and customer satisfaction depending on the size of the change.
Change costs resources (time, money, and energy), and if you don't want to burn out your team you have to be willing to scale back other processes for a short period of time. This also applies to productivity, which may be lower in the short term.
AO: Do you face any objections when delivering digital transformation for companies? If so, what are the most common?
Marcel: Yes. The most obvious are technical ones, such as "how the heck are we going to consolidate our running systems with the new systems", and the classical "how are we going to get Works Council on our side" issue. However, the biggest concerns of organizations, I sense a fear of losing control.
Digital transformation often equally means cleaning current structures in job roles, which then turns out to offer more freedom to employees in performing their role.
As you've probably figured out already, I am talking about the remote work set-up, which is taking over more and more. Organizations firstly have to learn to trust their employees knowing how and when to do their jobs.
AO: What do you love most about your job? What inspires you?
Marcel: To me, it's the possibility to sustainably help and support people realizing their true potential.
Helping our clients to break up with behavioral patterns that have been built up over years and so to unleash their infinite minds for continuous development. That is what thrives me and makes me get up every morning with a smile on my face (not literally EVERY morning, but you know what I mean).
This also comes from personal experiences I have made with former organizations and leaders which just didn't fit my working style. I was numbed, didn't like to go to work and was trapped in the hamster wheel. Today, I know that this isn't something you've got to accept. You can work on this and be happy with your job, which eventually is what all of us deserve.
AO: Do you have your own mentor or someone whose work inspires you?
Marcel: Indeed, I do have a mentor. We met during my first career stop and are in contact since then. I have learned so many things from him, I am really grateful for this experience.
Besides this, I also have a coach with whom I am working on my personal areas of development, which also is crucial in my position (some kind of: practicing what we preach, how could I consult on transformation topics if I don't continuously transform myself?)
My inspiration most likely comes from the work of Simon Sinek and Jay Shatty, I think both embody what today's organizations require to be sustainably successful. As mentioned earlier, also in modern psychotherapy you can find interesting approaches which can be used in transformation work (such as Paul Gilbert, Frederic Laloux, Friedemann Schulz von Thun)
AO: Do you have your own life hacks on how not to burn out at work?
Marcel: Yes, to me, it's sports (I play handball and I go jogging) and also training my mindfulness. For me, it's important to do this, to really let loose of my day-to-day work and then to enjoy my spare time accordingly, without always thinking of work topics. I probably focus a little bit more on the physical exercises than on the psychological ones, but I can really recommend doing both of them.
AO: And finally, what are 3 professional tips you can give on how to form and manage a team effectively?
Marcel:
1. A successful team works toward a common purpose and knows why they are doing what they're doing.
Through this "why", the questions of "how" something is done and "what" is done can also be answered more easily. A team with a common purpose is constantly and joyfully working towards this goal.
2. A good communication culture.
A successful team knows when and how to communicate and has fixed rituals to continuously improve the cooperation. Feedback is proactively solicited, and emerging tensions are discussed in a psychologically safe space.
3. Each team member takes ownership.
Commitment to their own task and role ensures that processes and rituals run smoothly and generate a good outcome. Responsibility is shared throughout all members of a team. The roles should be created in a co-creation session with all members.
4. Go out and drink a cold beer together! :-)
AO: Good advice. And the last one, by the way, is no less good :) Joint rituals really unite the team and help to switch from the routine.
It was a wonderful interview! Thank you, Marcel, for your time!
---
Have a good day!😊