Natalie Tollefson: "With the right technology solution, your company can create a sense of belonging for employees from Day 1"
January 12, 2022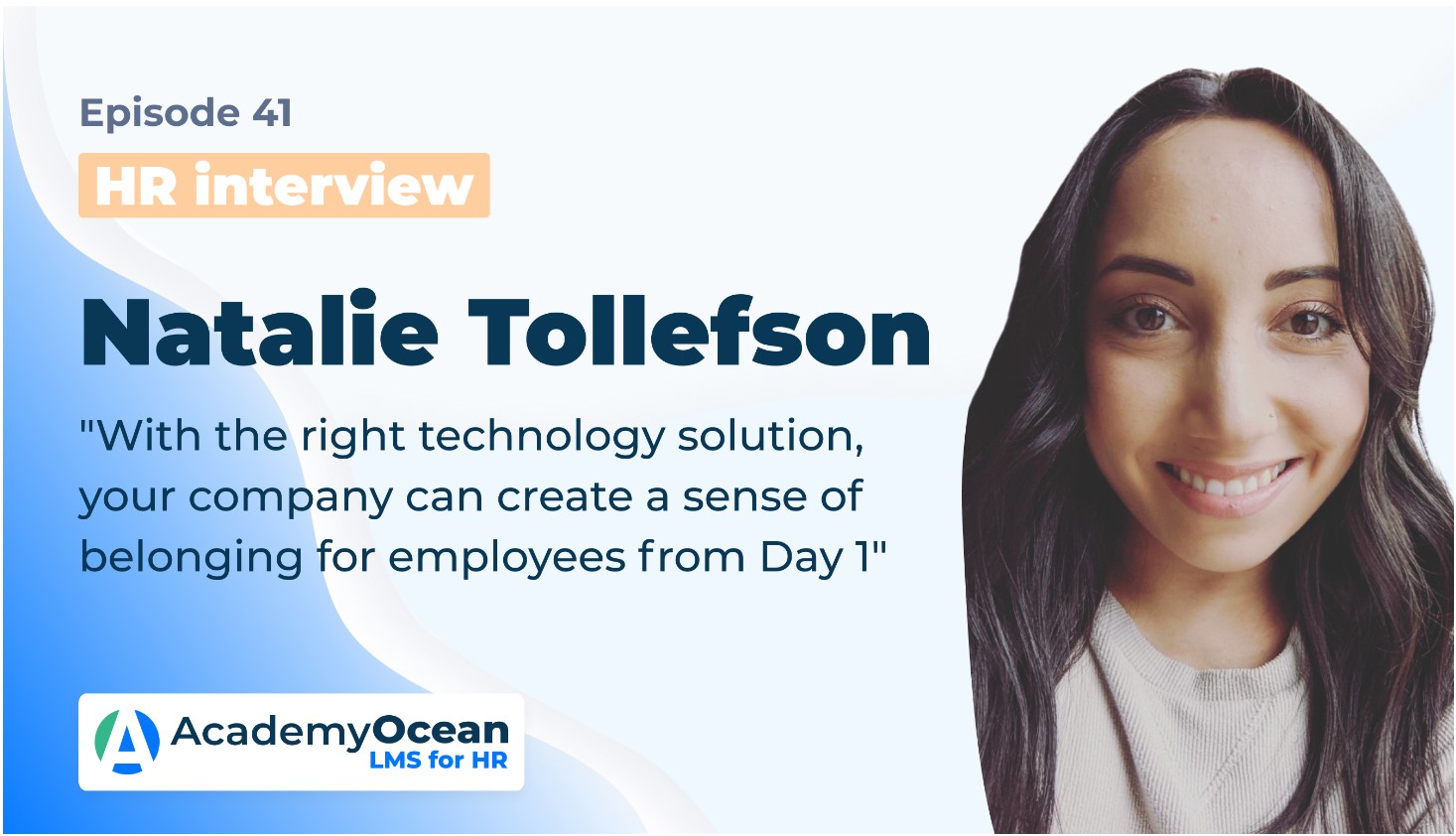 📌 Read the interview with Natalie Tollefson to learn how journey mapping, "5 whys", and other techniques can help build the perfect onboarding experience for your employees.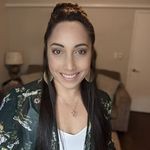 Natalie Tollefson, Practice Leader for HR & Employee Experience, Cask NX, LLC
Natalie is an innovative, results-driven leader with 10+ years of experience in Human Resources and proven success providing leadership to large scale, complex HR transformation programs for medium-to-large organizations. As a certified Senior Professional in Human Resources and Six Sigma Green Belt, she is passionate about integrating her HR expertise, business acumen, and continuous improvement mindset to develop and execute business strategy.
AO: Hello Natalie, why did you decide to become an HR? What was the starting point?
Natalie: I knew that I wanted to be in the Human Resources field since college because I wanted to take up a career that was business oriented and allowed me to have a positive impact on people directly. As an early career professional, I enjoyed the administrative nature of HR and was excited by the career path opportunities available.
After receiving my Bachelor's degree in Business Administration and a certificate in Human Resources from Golden Gate University in San Francisco, I took an internship as an HR Assistant for a warranty sales company. As soon as I had 3 months under my belt, I quickly updated my resume and started marketing myself for full time jobs. Right away, I was able to land an entry level HR Assistant position at Vituity (previously known as MedAmerica), which is a physician medical group and patient billing company with full in-house corporate support functions. This is where my HR career really took off.
I spent 9 years at Vituity doing a variety of HR roles, namely as an HR Manager, HRBP specializing in Employee Relations, and ultimately as an HR Technology & Analytics leader. In 2017 I was given the opportunity to lead a large enterprise HR transformation program to implement Oracle HCM Cloud alongside five (5) other simultaneous system implementations, deployment of HR Shared Services, and hire-to-retire process redesign. This multi-year program is what truly turned a passion for process improvement and HR tech into a career path.
After serving as the Director of HR Transformation & Technology for a year, I felt I was ready to take on new challenges, so I took the big leap of faith into consulting. After a couple of different consulting gigs, I am now at Cask leading the ServiceNow delivery practice for Employee Experience, and I couldn't be happier doing what I love.
AO: Great! It was a long and interesting journey :) Then let's talk about your current place of work.
Tell us about onboarding in your company, and what do you think should be the ideal onboarding?
Natalie:
As a professional services firm in the technology industry, onboarding is critically important because time is money and turnover is costly.
At Cask, we call our employees Coopers because a cooper is the artisan engineer that makes wine casks and our employees are the artisan engineers of our workforce. The sooner we can get new Coopers engaged and productive in their roles, the more effective we can be for our customers.
Prior to my first day at Cask, I received a brand new laptop and two books to my home via expedited delivery. The books were Small Giants by Bo Burlingham and What the Heck is EOS? by Gino Wickman and Tom Bouwer. These two quick reads described the culture and operating model that our President, Mark Larsen, has established for our small 250 Cooper company of highly specialized consultants. Due to this, I appreciated that I was welcomed into Cask with a strong foundation of who we are and how we operate, which resulted in faster time to productivity and more effectiveness in my roles.
My first week at Cask was called Cooper Camp. I had a predefined schedule of key meetings and activities to equip me to perform my role. In the meetings, leaders from various functions of the organization presented orientation materials that helped me understand their role and how our roles may overlap. Each of the presentations was posted on our company's intranet for future reference.
I knew exactly what to expect in my first week and I had access to the information necessary to do my job. I also appreciated being initiated with other new hires, even though we are all remote, so that I didn't feel alone in being new.
Perhaps my favorite thing about new hire onboarding is that I get to help other companies create their ideal onboarding experience!
My role at Cask is the Practice Leader for Employee Experience, so my team specializes in helping companies streamline HR processes and enhancing the employee experience from hire to retire. Our customers range anywhere from 200 to 20,000 employees, across all industries and all across the globe.
At a well-known global security software company, Cask delivered an onboarding transformation that reduced time and effort to onboard new employees by 80% while streamlining global engagement from five different process variations down to one. This was a company that previously had significant employee turnover during the onboarding process because it was such a poor experience.
By implementing human centered design and process automation strategies, this customer had a significant reduction in attrition and has since become known for their world-class onboarding experience.
An employee's onboarding experience sets the tone for their entire employment. It can be very difficult to change the perception created by a poor first impression.
Especially in today's hybrid workforce where onboarding is often fully remote, employers must identify creative ways to engage employees and increase their productivity faster.
Here are a few tips for improving your company's onboarding experience:
Start with Strategy
Do an honest assessment of your current onboarding experience and collect candid feedback from your employees. Use that information to develop some key objectives, performance metrics, and guiding principles for your onboarding initiative. Then capture the data to tell the story of how your strategy will make a measurable impact on your employees and your company's bottom line.
Map the Journey
When we say journey mapping, we don't mean just a Visio flow chart of the onboarding steps, but rather a visual story of the onboarding journey from the perspective of your employees. Conducting a journey mapping exercise will help you develop empathy for the "customer" (in this case, your employees), and helps you identify the moments that matter most to your employees so that you can infuse personal touches that will leave lasting impressions.
Take out the trash
In Lean and Six Sigma there is an emphasis on eliminating "muda" or waste in a process. Examples of waste that are common to onboarding are:
a. Time waiting - new hire waiting for a password, or waiting to be told what to do next; lack of visibility into where the process is held up
b. Unnecessary process complexity - process variations by location, role, business unit handled manually; multiple functions involved
c. Errors- new hire experiences technical issues with equipment or receiving access to systems
d. Unused talent - longer time to productivity for a new employee, or HR spends most of their time on administrative tasks rather than strategic work.
This is where detailed process documentation is helpful because you can then identify sources of waste and remove them. Pro-tip: for each issue or pain point you capture, ask "why" five times until you understand the root cause, then solve that problem once and for all!
Make it Personal
Starting a new job is a very personal experience for a new employee and can generate all kinds of emotions, both positive and negative. The more a new employee feels connected and productive, the more likely they are to be satisfied and retained. But, delivering this personal experience doesn't have to be manual or inefficient.
With the right technology solution, your company can create a sense of belonging for employees from Day 1 (or even before!).
Imagine that when your new hire first logs into their employee portal, they receive a warm welcome video from the CEO in their language, a digital welcome card with personal messages from their new team members, the name and picture of their buddy or mentor, and a personalized to-do list with prizes for task completion. Now that's a fun way to start a new job!
I hope these tips help get your wheels turning on how your company can scale new hire onboarding efficiently while ultimately increasing employee engagement, satisfaction and retention. With the right strategic partner to help you, you can make a highly visible and meaningful impact on your company! Reach out to me to talk about your ideal onboarding experience and let's make it happen!
AO: Cool tips! We fully agree with you that choosing the right onboarding solution is very important for the retention and development of employees.
Natalie, what traditions your company has, and what is your favorite one?
Natalie: I haven't been with Cask long enough to experience all the traditions they have developed over the years; however, one of my favorite practices is our #shoutout channel in Slack.
Every time a Cooper or a team of Coopers does something great, they will get called out by name in the #shoutout channel for the whole company to see. This practice is so ingrained in everyone at the company that we see several shoutouts popping up each day.
It's really motivating to see other people succeed, and receiving personal shoutouts is a fun and effective form of instant recognition.
I encourage all organizations to adopt a similar method of community recognition to celebrate success publicly.
📌 7 awesome employee onboarding traditions that reflect a great company culture
AO: A really great tradition! Finally, what is the most valuable professional development advice you have ever gotten?
Natalie: The best advice I've received sings to the tune of "progress over perfection".
From an early age I have had an affinity for high-achieving perfectionist tendencies. Throughout my life and career it was serving me well in the form of straight A's in school and fast track promotions at work. However, at some point after achieving high-stress leadership roles and trying to manage a family of five (5) at home, it crossed a line into severe burnout causing me to leave the workforce for several months to reevaluate my priorities and restore my mental and physical health.
Through personal therapy, mentorship, and lots of personal development I began to retrain my mindset to pursue progress, growth and self-love over perfection.
It's through failure and experience that we learn valuable lessons that make us more resilient and successful overall.
I decided that achieving perfection in my career is not worth the sacrifice of my personal health and family relationships. I believe there's a way to have all of the above, and I'm committed to pursuing that balance and helping others do the same.
AO: Cool! We are glad for you that you have found a balance. This is what everyone strives for. Natalie, thank you for such an informative interview!
---
We are sure that these tips will be very useful to the readers of our blog. After all, the topic of employee onboarding is always on the agenda of HR specialists.
Looking for a solution for onboarding and employee training?Always happy to help :)
Take care 👋