Startup Life
|
5 min read
Maximize Business Productivity with Employee Attendance Sheets and Learning Management Systems (LMS)
February 24, 2023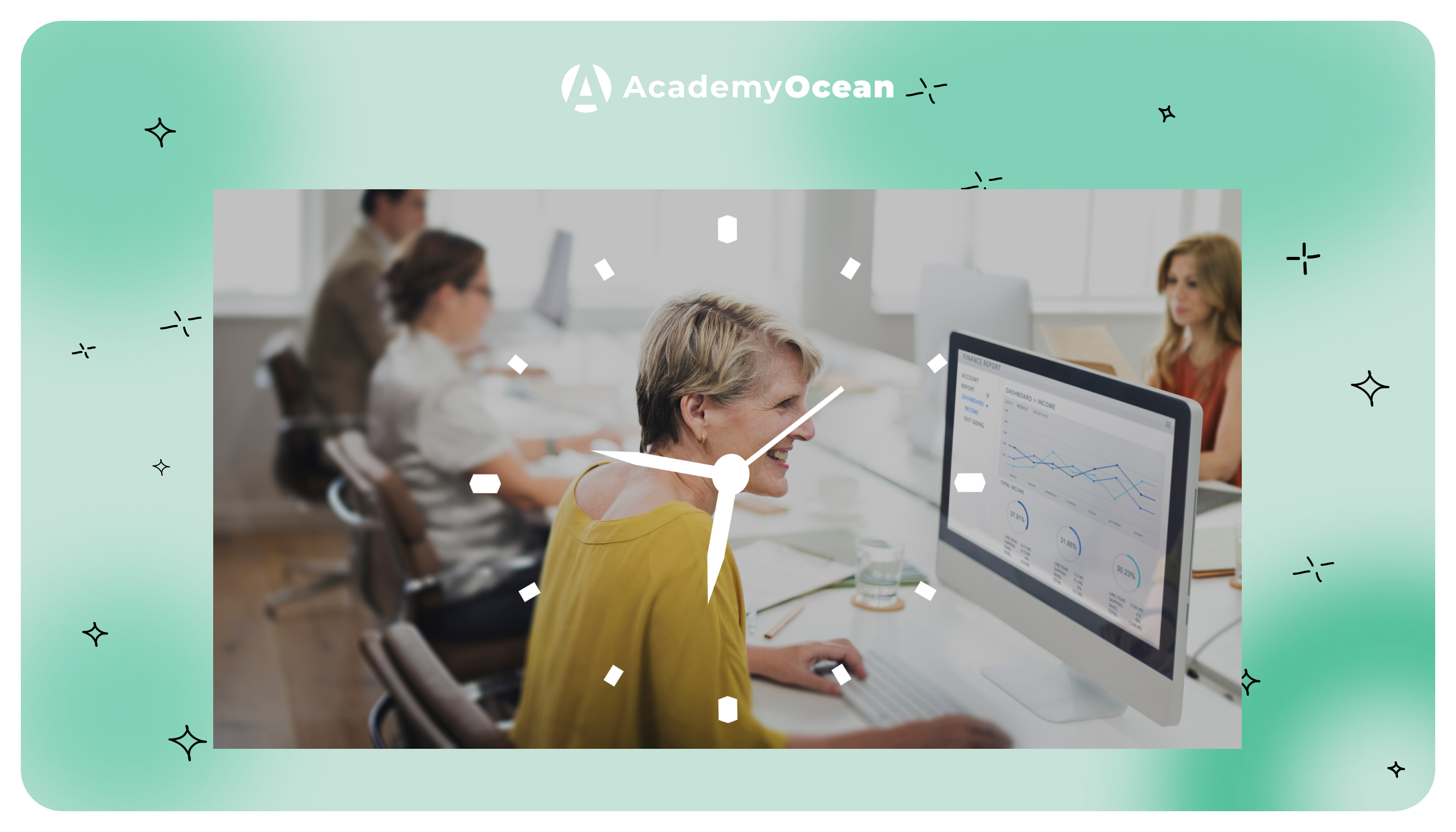 In 2017, the US Department of Labor (DOL) estimated that almost 3% of employees skip work daily. It is a serious problem for most companies, as it significantly decreases productivity. A time sheet is necessary if you wish to accurately track your employees' working hours and pay them.
What's An Employee Attendance Sheet?
It represents a record of an employee's arrivals and departures, sick days, and other information for accurate scheduling and payroll.
Most popular types of Excel templates for attendance tracking usually include the following data:
Employee name
Personal data (phone number, address, etc.)
Arrival and departure time
Justifications for absences or delays
This approach is comparable to the one used by various organizations, including schools and universities, to see how dedicated their learners are. The same logic can also be applied to the Gradebook template. At the same time, you may need a unique template for attendance sheets in Excel specially adjusted for the industry your company or organization operates in.
How Can Employee Attendance Sheets Help?
Simplified Planning And Scheduling
All companies can benefit from monitoring when workers start and leave their duties. They show who is at the workplace, who is absent, and for what reason. Attendance sheets also show workers on holiday, in hospital, and those who are frequently late.
You can organize and assign responsibilities for the day to the current staff with the aid of the presence list. By spreading out the task, you can prevent downtime.
Identify Attendance Issues
By recording this data and then analyzing the data log, you can quickly determine which employees are constantly late or systematically skipping work. Such workers can seriously affect the productivity of your entire team because the others have to take their assignments.
Advantages Of Registering Attendance On The Attendance Sheet
Indeed, finding a functional Excel template for attendance is excellent, but you should never forget about employee training, which is also an essential part of these processes. The usual timesheet system is unsuitable for tracking learning processes and assessing the assimilation of the material. Thus, there is a need to use additional tools. Currently, the market is filled with various solutions, but not all are equally useful.
You can use your previously found template for the attendance sheet for employees in Excel to control training. Still, such a system will not provide complete information about each employee's training success. This is when learning management systems (LMS) come to the rescue. An LMS can include a whole set of tools needed to manage learning in a company effectively. Modern LMSs can adapt to any company, regardless of its size or the industry in which it operates.
Going to a cloud system can further improve employee attendance log and learning records efficiency. By tracking course attendance with an LMS, you can encourage employees to be more accountable and productive. In addition, if you allocate time from the working hour for training, you can know who used this time for its intended purpose.
For example, AcademyOcean LMS registers the time a learner logs in and the start and end times of each course. Thus, you get easy access to presence data and other analytics, making it easier for managers and business owners to make informed decisions regarding scheduling and resource allocation.
Benefits of Recording Attendance and LMS for Learning Management
This practice can help with the following:
identify various problems related to attendance;
reduce absenteeism;
simplify vacation planning;
Increase employee productivity and boost morale with accurate and timely time off approvals;
ensure fair and timely remuneration of employees;
make more efficient decisions based on quality data.
By comparing working time with a person's sick leave or vacation time, one can calculate their efficiency. The same approach can be taken when measuring learning and professional development. The correlation between working, learning, and missed hours allows for precisely determining employee efficiency.
From this perspective, let's discuss the main benefits of using an LMS in education and training, including:
Centralized Management
An LMS allows educators to manage all aspects of learning from a single platform. Such control includes creating and organizing content, setting up grades, and tracking learner progress.
Flexibility
LMS allows educators to offer online and blended learning options, which can be especially useful for employees uncomfortable with adjusting their schedules to their learning needs. It would already have built-in grade book templates especially adjusted for every particular case.
Personalization
You can tailor the learning process to the individual needs of each employee. Managers can create custom learning paths, assessments, and resources to suit different learning styles and abilities.
Onboarding
One of the key benefits of an LMS for onboarding is that it allows companies to provide a consistent and standardized training experience to all new hires. For instance, finding real sales team professionals can be tricky, but an LMS will already have a convenient sales onboarding template to ease this process.
Evaluation and feedback
An LMS makes it easy to keep an eye on employee progress and deliver feedback. It also allows generating performance reports for each employee, which can help management adjust their learning strategies and improve the learning process.
Cooperation
Learning management systems facilitate collaboration between management and employees and within a team. It is a platform for discussion, resource sharing, and group work.
Cost Reduction
Moving training to a cloud-based LMS reduces the costs associated with traditional on-the-job training and eliminates material and travel expenses.
Wrapping up
The success of a company or business directly depends on how efficiently employees spend their working time and frequently update their knowledge and skills. Based on these two most important aspects of managing any modern business, keeping attendance records and implementing training in modern automated systems are the two main components of the success of any business.