Startup Life
|
5 min read
Overview of the 10 Steps to Create a Successful Online Course
July 3, 2023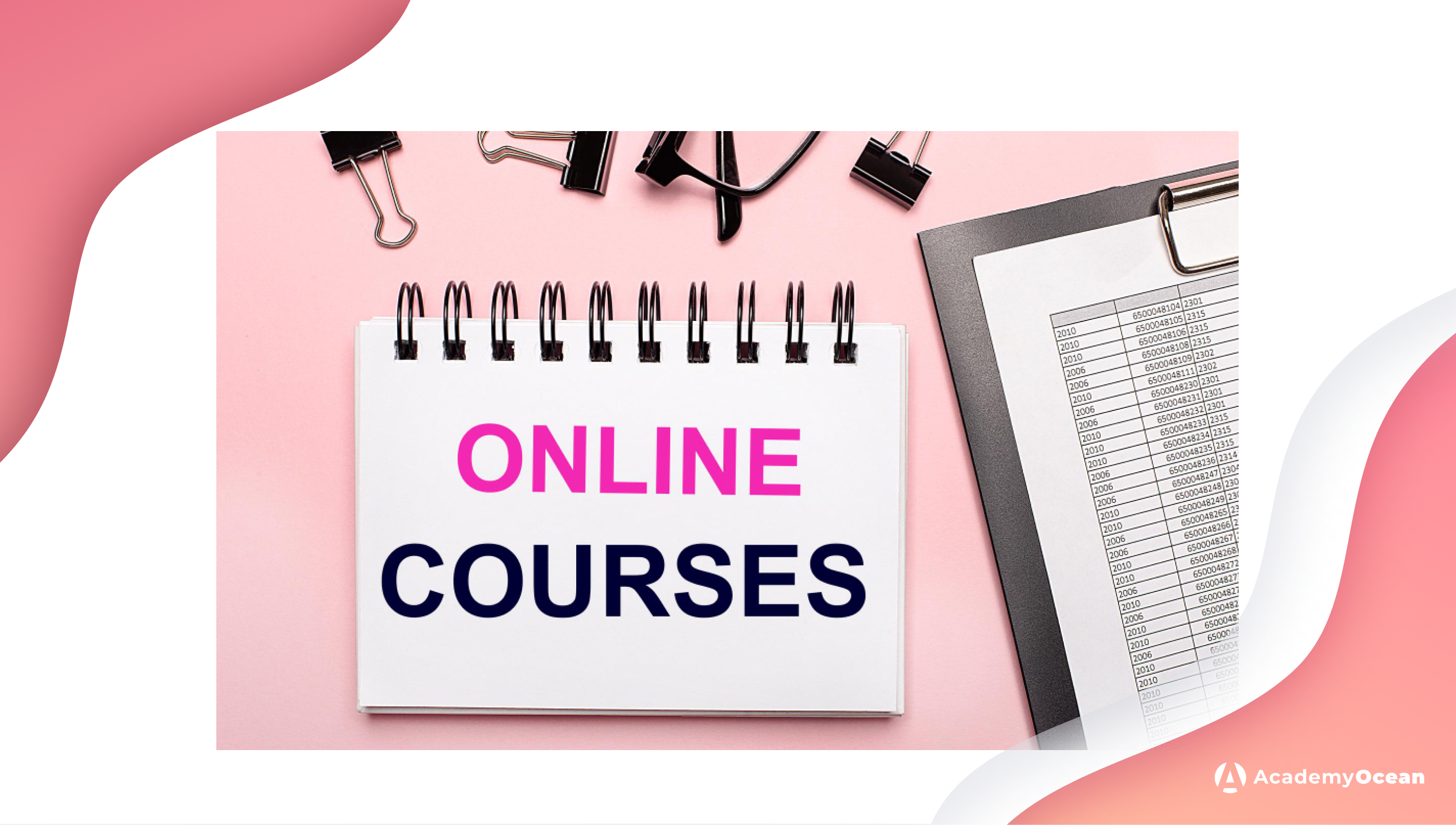 Online courses have grown in popularity in recent years, allowing people to master new skills, get through the onboarding and learn information from their homes. Creating a successful online system has become highly sought-after as more individuals seek flexible and easy learning choices. This article will walk you through a quick, step-by-step method for developing a highly successful online training program. Following these ten critical stages will allow you to create and build an engaging online course that engages learners and produces concrete outcomes.
Identify Your Target Audience and Learning Objectives
Understanding your target audience is essential for developing a practical online course. You may personalize your course material and delivery to match learner demands by determining their needs, preferences, and skill levels. You will obtain significant insights into the online training market and select the audience group you wish to serve by conducting extensive research and analysis.
Set clear learning objectives
Setting defined learning objectives is critical to the success of any online course. Define the information or skills that participants should have after finishing the course. These objectives will direct the creation of your course material and evaluations, resulting in a focused and successful learning experience.
Conduct Thorough Research and Planning
Before you begin creating courses, do extensive research on the online training sector. For example, the hospitality industry has its own peculiarities that implement online learning tools unique. Determine the strengths and limitations of current courses in your field. This study will assist you in differentiating your program by providing exceptional value and views. Understanding the competitive landscape lets you position your path and uncover chances for innovation properly.
Create a detailed course outline and structure
Once you've determined your target audience and the competitive environment, you may build a thorough course plan and structure. Divide the material into modules or courses with a logical flow and development. This step-by-step method will assist learners in quickly navigating the learning course and effectively grasping the ideas.
Develop Engaging and Relevant Content
Start with choosing appropriate instructional methods. Creating compelling material is critical for catching and keeping learners' attention. Use a range of educational approaches, such as text, images, videos, and interactive features. Adapt your material to different learning styles to ensure all participants receive and retain the knowledge efficiently.
Make use of multimedia components to improve the learning experience. Make high-quality videos and audio that are clear and easy to understand. Create visually engaging presentations and visuals to supplement course information and assist comprehension. By mixing multiple video forms, you may design an exciting and dynamic online training program.
Select an Effective Learning Management System (LMS)
Choosing the correct Learning Management System (LMS) is critical for efficiently delivering your online course. Investigate and compare several online course systems based on their features, usability, and scalability. Consider variables such as integrating various tools and platforms to provide participants with a smooth learning experience.
Set up the LMS and organize course materials
Once you've decided on an LMS, configure it and organize your course materials within the platform. Upload your content and design a course structure that is easy to navigate. To improve the learning experience and keep users interested, use elements such as progress monitoring, quizzes, and evaluations.
6. Incorporate Interactive and Collaborative Elements
Interactive quizzes and exams are essential for reinforcing learning and providing vital feedback to learner. Use a variety of tests to monitor participants' comprehension and development. Introducing interactive aspects may make the learning experience more exciting and fun.
Foster collaboration and discussion
To improve learner interest and participation, provide components that encourage dialogue and collaboration. Implement group projects, peer feedback activities, or online discussion boards to allow members to engage with and learn from one another. This collaborative method adds value to the online course and enhances the learning experience.
7. Provide Ongoing Support and Communication
Provide clear instructions and advice throughout the course to create a smooth learning experience. Provide a thorough course introduction and appropriate materials to aid participants' learning journey. Regularly convey expectations, updates, and new resources to keep learners involved and informed.
Create lines of contact for participants to ask questions and seek assistance. Respond to their inquiries immediately, resolve their problems, and offer quick feedback. This commitment and support produces a pleasant learning environment and encourage participants to interact actively with the course content.
8. Test and Refine Your Course
Conduct pilot testing with a small sample of learners before offering your online course to a larger audience. Collect comments on the course's organization, content, and user experience. This feedback will assist you in identifying areas for development and modification, ensuring that your course fulfills your target audience's requirements and expectations.
An online course is a living thing that has to be improved and updated regularly. Adapt to shifting demands and trends in the online training market by incorporating learner feedback. Please review and update your course content regularly to maintain it current, up-to-date, and in line with industry best practices.
9. Implement Effective Marketing Strategies
Creating an engaging course title and description is critical to attracting potential registrants and creating top-notch online training for your clients. Highlight the primary advantages and results that learners may expect from your course. Create convincing messaging explaining your online training program's value and benefits.
To advertise your online course:
Use a variety of internet marketing methods.
Use appropriate social media sites, email marketing efforts and online forums.
Collaborate with influencers or industry partners to broaden your course's reach and reach new audiences.
10. Monitor, Evaluate, and Improve
Keep track of participants' progress and engagement during the course. Using analytics and monitoring tools, assess completion rates, participation levels, and learner behavior. This data will provide you valuable insights into the effectiveness of your course and enable you to make data-driven decisions for ongoing improvement.
Encourage participants to leave feedback on their learning experience and gather testimonials demonstrating the value they gained from your online course. Use this feedback to enhance the content, delivery, and user experience of your course. Testimonials will increase the legitimacy of your online training program and attract new learners.
Conclusion
Never underestimate the importance of creating a well-defined online training program that engages learners and generates incontestable results. These instructions will help you to create an engaging and accessible online learning course. Yet, nothing is absolute, so make sure you are being creative to contend.
Try to look at your learning program from the learners' eyes and ask yourself if it is exciting, easy to understand and helpful. Remember to focus on quality content, learner engagement, and continual improvement to ensure the success of your online course in a competitive online education landscape.