For Marketing
|
5 min read
What Is A Business Playbook?
March 17, 2023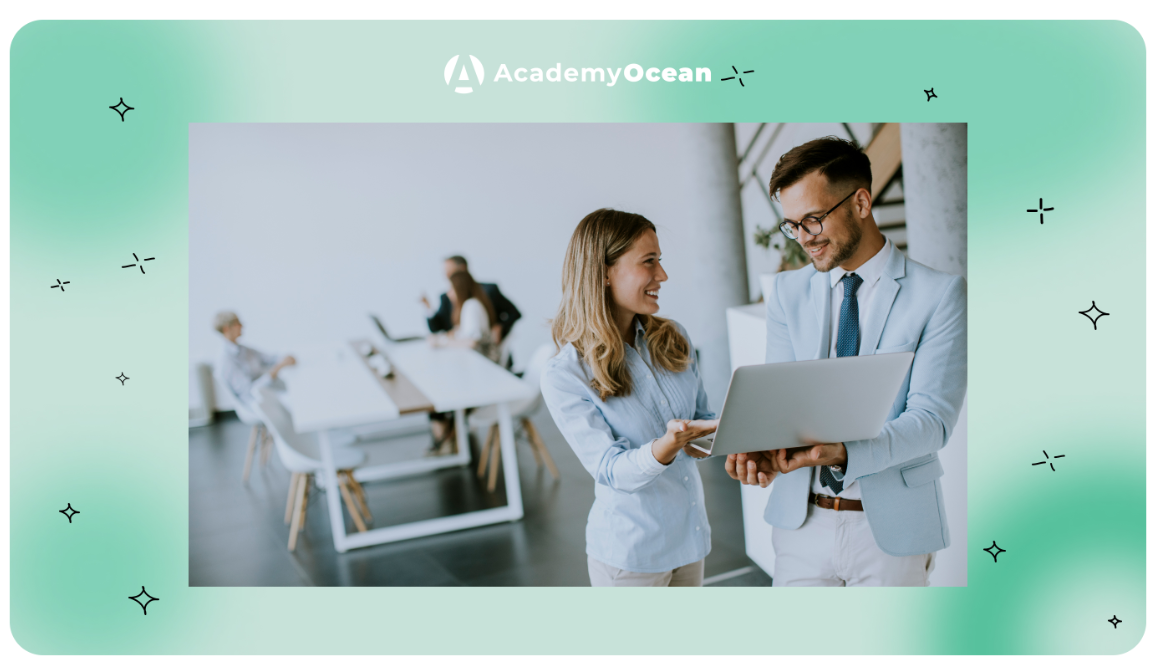 So, what is a playbook in business? A playbook for business is a thorough and organized document that details a company's objectives, plans, methods, and best practices. Employees can use it as a reference manual to learn how to handle various circumstances and make choices consistent with the company's goals. While things can get way more manageable if you use an LMS for business, this guide will be helpful if you still, for some reason, don't use such solutions.
What Does A Playbook Look Like?
After learning what a playbook in business is, the time has come to dive into deeper details. The format of a playbook might change based on the size, industry, and particular business requirements. A description of the target audience, a competitive analysis, a marketing plan, a sales strategy, an operations manual, and a crisis management plan are typically included.
How To Create A Playbook For Work?
Establishing the company's objectives and determining the key performance indicators (KPIs) that gauge success is the first step in developing a playbook for the workplace. Then, to discover the company's unique selling propositions (USPs), perform market research, look at the competition, and select the target market.
Then you should create a thorough marketing strategy that includes branding, content marketing, advertising, and a social media approach. Identify the ideal customer profile (ICP) and establish sales goals in a sales strategy that describes the sales process. After that, create an operations manual that details supply chain management, logistics, and customer service methods. Finally, develop a crisis management strategy, which describes what to do in an emergency or unforeseen circumstances, as a last stage. It may sound pretty hard, but extended enterprise learning solutions most likely already have every tool you need to do this.
Business Playbook Example
Although every industry and business is unique and may require different approaches, the main structure of operational playbook examples is common. Thus, you can significantly benefit from those examples when searching for how to write a playbook for work. Here's an AcademyOcean's example of how a corporate playbook may look like:
Introduction
It is an overview of the purpose, range, and goals of a business playbook may be found in the introduction section. It outlines the playbook's significance, intended audience, and goals.
Company Overview
A team playbook company overview section provides information on the company's history, culture, beliefs, and objectives. It contains details about the company's target markets, products or services, and competitive environment.
Vision and Mission Statement
A corporate playbook's vision and mission statement section explains the goals and objectives of the organization. It gives a precise and brief explanation of the company's goals and strategies to attain them.
Target Audience
A business playbook's target audience section determines the perfect clients for the company's goods and services. It contains details about their demographics, interests, actions, and problems.
Competitive Analysis
An examination of the company's competitors' strengths and weaknesses can be found in the competitive analysis portion of a business playbook. It makes finding chances for differentiation and competitive advantage easier.
Unique Selling Propositions (USPs)
A company playbook section on unique selling propositions lists the main benefits and advantages of the company's goods or services that set them apart from its rivals. Potential clients can better understand the value proposition, thanks to it.
Marketing Plan
An organization's comprehensive marketing strategy, including its target markets, positioning, messaging, and channels, is described in the marketing plan portion of a business playbook. It describes the procedures and measurements required to carry them out.
Branding
An organization's brand identity, which includes its logo, colors, fonts, tone of voice, and visual components, is described in the branding part of a business playbook. It ensures that all marketing and communication channels are coherent and consistent, including the company's retail training platform.
Content Marketing
A business playbook's section on content marketing outlines the strategy used by the organization to produce and disseminate valuable, pertinent, and consistent material to draw in and keep a target audience.
Advertising
An organization's advertising strategy, including its target market, messaging, creative, and media placement, is described in the advertising part of a business playbook. It should outline the methods and criteria that will be employed to assess the success of marketing efforts.
Social Media Strategy
A company playbook's social media strategy section outlines its strategy for using social media to connect with and engage with its target audience. The platforms, content, and KPIs that will be employed to carry out the approach are described.
Sales Strategy
A business playbook's sales strategy section describes the company's approach to selling its goods and services. It contains details on the sales procedure, the ideal client profile, the sales objectives, and the performance indicators.
Sales Process
The sales process part of a business playbook describes the procedures to turn prospects into customers. It contains details about generating leads, qualifying them, nurturing them, completing deals, and following up.
Ideal Customer Profile (ICP)
A business playbook's ideal customer profile section lists the traits of the perfect customer for the organization, including their demographics, psychographics, behaviors, and preferences. It ensures marketing and sales efforts are directed at the appropriate target market.
Sales Targets
A company playbook's sales objectives section establishes goals for the sales force that are precise, measurable, doable, pertinent, and time-bound. It makes it easier to match sales efforts with the broader goals of the business.
Operations Guide
A business playbook's operations guide part outlines the processes, rules, and regulations that control daily operations. Customer service, logistics, supply chain management, and crisis management information are all included.
Customer Service
A business playbook's section on customer service describes the organization's strategy to deliver top-notch customer service. It details customer feedback processes, service level agreements, and customer support channels.
Logistics
A business playbook's logistics section outlines the organization's strategy to control the flow of goods from the supplier to the client.
Supply Chain Management
The creation and distribution of a good or service to customers are handled through the coordination and management of the supply chain. All parties involved in the supply chain, such as suppliers, manufacturers, distributors, and retailers, must cooperate smoothly and efficiently for effective supply chain management.
Crisis Management Plan
The actions a company will take in the case of a crisis or disaster are described in a crisis management strategy. These can include unanticipated calamities that affect the firm significantly, such as natural disasters, cyberattacks, product recalls, etc.