For Employee Onboarding
|
4 min read
Training Needs Assessment Template
March 10, 2023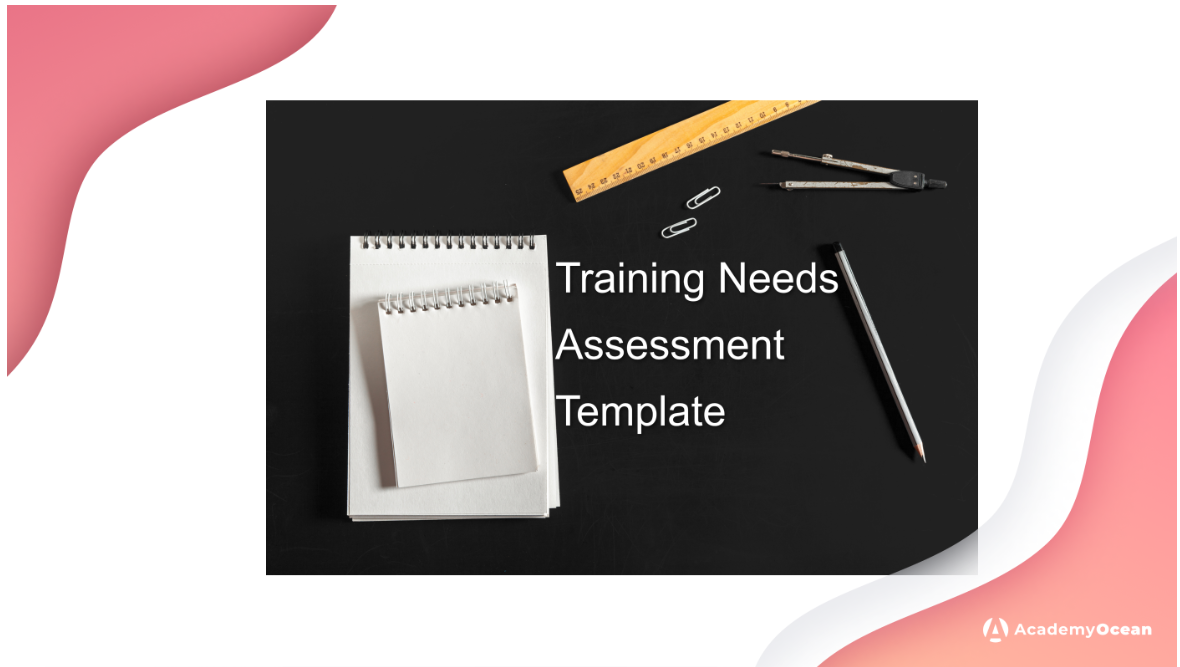 Maintaining a competitive edge requires ongoing employee training, but it is not easy. How can businesses ensure that their attempts to boost employee performance will be successful without spending money on learning? Analyzing learning needs can aid companies in decision-making, so getting the proper training and assessment strategies template can be crucial.
What Is Training Needs Assessment Template?
Finding out what type of learning your team or person needs to increase performance and attain goals more successfully is done by conducting an assessment for learning templates. It is also a technique to decide how to deliver that education and evaluate whether it effectively achieved the desired results.
It is frequently utilized by HR and L&D experts to pinpoint the discrepancy between workers' present efficiency and their projected levels. Online course providers can also undertake learning necessities assessments using a training needs assessment report template. In other words, it involves looking for the most effective technique to carry out the training plan.
How To Use The Training Needs Assessment Template?
This procedure's main idea is to estimate your company's learning need, who needs it, and how best to deliver it. It contains several steps.
1. Identify the problems
To estimate the effectiveness of learning, you need specific goals. But you will need to know the necessities to set goals. And gathering information from the workforce would be excellent. What kind of training does your staff want? If you already conduct online courses, you can use the feedback form to poll your students and gather feedback that can inform your learning and assessment strategy using a learning and assessment strategy template.
With AcademyOcean LMS, you can include a survey after each course and request that students offer written or video feedback. Ask them what they missed in the course and what their interests are. One of the other ways is to create a focus group, conduct interviews, consultations, etc. By gathering this information, you can create a comprehensive learning and assessment strategy that meets the needs of your workforce and achieves your training goals.
2. Understand what needs can be met through training
You must estimate if the training can eliminate pain sites after identifying them. For instance, you observed that the sales personnel were not meeting their objectives when you surveyed them. Thus, after certain steps and evaluations, you learned that the main issue is the sales team's need for sales training and familiarity with cold calling and email best practices. In this case, training using a Sales Onboarding Template is the solution.
Yet, training won't help if you discover overnight that subpar performance is caused by low morale because lunchtime is shortened from 60 to 30 minutes. Inform management of these issues; even if they cannot be resolved by training, it does not imply that they cannot be resolved. Using tools such as the Training Evaluation Template, you can ensure that training effectively addresses the gaps, and problems, ensuring that your team has everything they need to succeed.
3. Evaluate, recommend and set goals
While recommending training, always remember the program's expenses and key stakeholders.
A training needs assessment questionnaire template can help you estimate how much money is the organization or business prepared to invest in learning. Before beginning the training planning, you must have a fundamental understanding of your budget. Discuss the amount with management and HRD before deciding. To justify the expenditure, try to estimate the return on investment from the new learning program.
Which kind of instruction is preferred? Several ways exist to impart the team's skills based on the budget, desired methods, and needs. Which type of instruction is preferred? Several ways exist to impart the team's skills based on the budget, desired methods, and needs.
You don't have to decide what format your content must be in when using AcademyOcean. This data can be recorded as text, audio, video, infographics, and PDF files. Also, you may utilize variables and the special dynamic content functionality to allow your team to select them before beginning a course; based on their selection, they will see their preferred material type.
Who should participate? People contribute by sharing their best practices while the course is being developed. If only a small number of employees in a department require training, they can be partnered with top performers to follow along and pick up necessary skills. You can also hire outside coaches and specialists.
When does training need to begin? Organizing German language training is important if a member of your support team begins providing customer service in Berlin. It may not be as necessary, though, if a few employees in the financial department haven't sorted out the reimbursement procedures. To make these decisions, you can use an assessment template for trainers to evaluate the specific training needs of different departments and job roles.
The training requirements analysis can be finished once you've completed your analysis and recommendations. By regularly evaluating the success of your training program and making necessary adjustments, you can ensure that your employees are receiving the training they need to excel in their roles.