For Employee Onboarding
|
9 min read
8 time-proved resources for hiring, onboarding, and managing remote development teams
July 29, 2020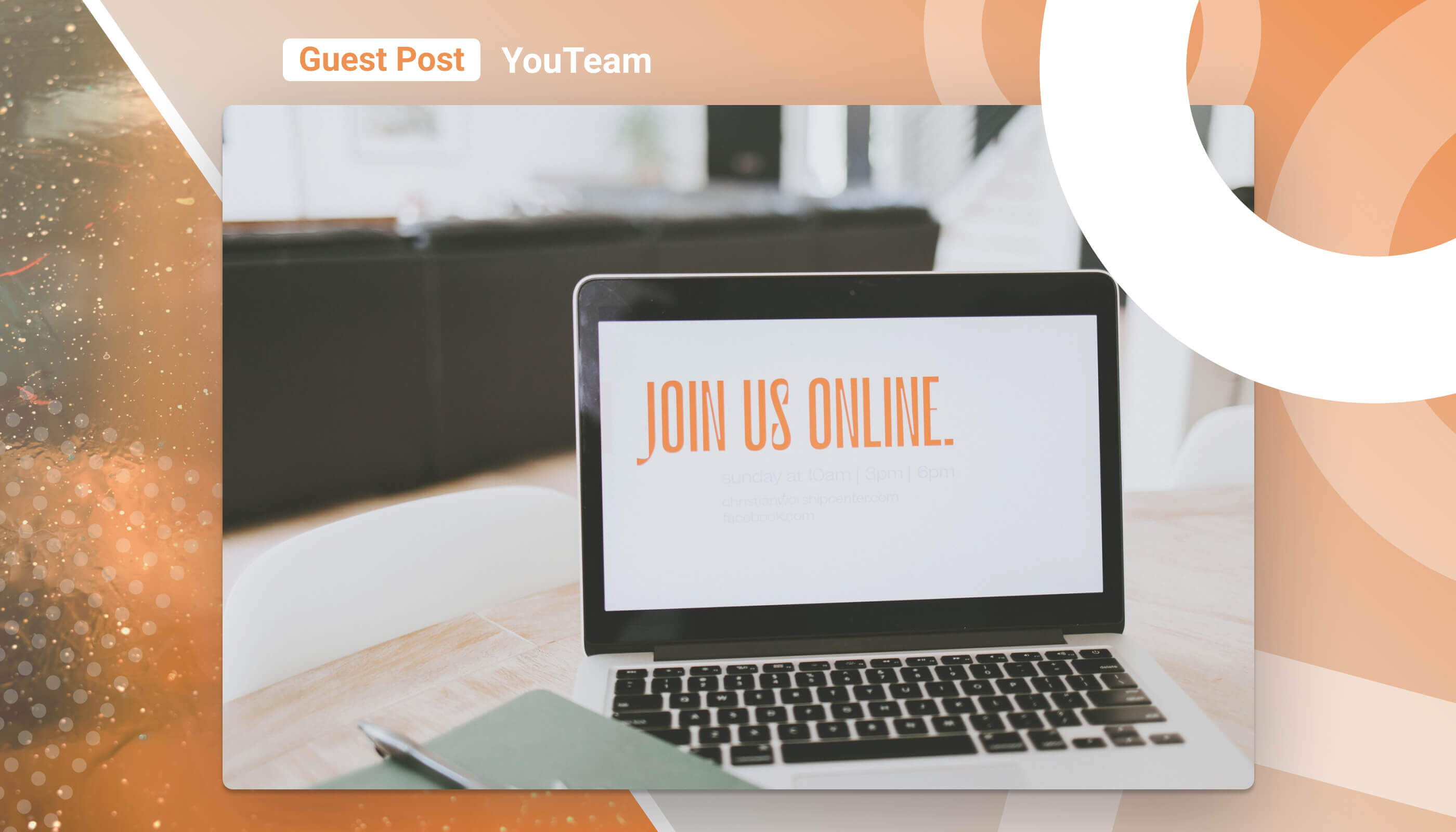 Why do we need resources for hiring, onboarding, and managing remote development teams? This is indeed a basic question! Ever since the COVID-19 outbreak took over our lives, working remotely has become a norm instead of preference or option. However, interestingly, a study conducted even before the pandemic revealed that over 60% of the participants felt more productive and got more work done remotely than if they physically went into their office. For many employers too, engaging employees to work remotely has allowed more flexibility, lower expenses, and increased output.
But since the pandemic no longer allows physical interviews, or for new hires to come in physically for onboarding and integration, managing remote development teams could really figure as a daunting task. That is so especially considering how vital hiring and onboarding in particular are, since the latter determines much of the developer's skillset, acquired knowledge base and subsequent success at your company after that.
Don't worry, though, if you're feeling flummoxed about this, here are 8 time-proved resources that can help you with hiring, onboarding, and remote management.
BambooHR— Data storage and inventory
Featuring a clean, user-friendly interface that is super easy to manage, BambooHR excels in offering top-notch data management in the form of a centralized, highly secure database which you can categorize according to your needs. What's more, BambooHR's central database ensures that when you make a change to any data, it is updated across the entire inventory-you don't have to make changes again and again, or worry about HR data getting mixed up. Since BambooHR makes all your data easily accessible to you, it'll be easier to manage databases for your remote development teams as well.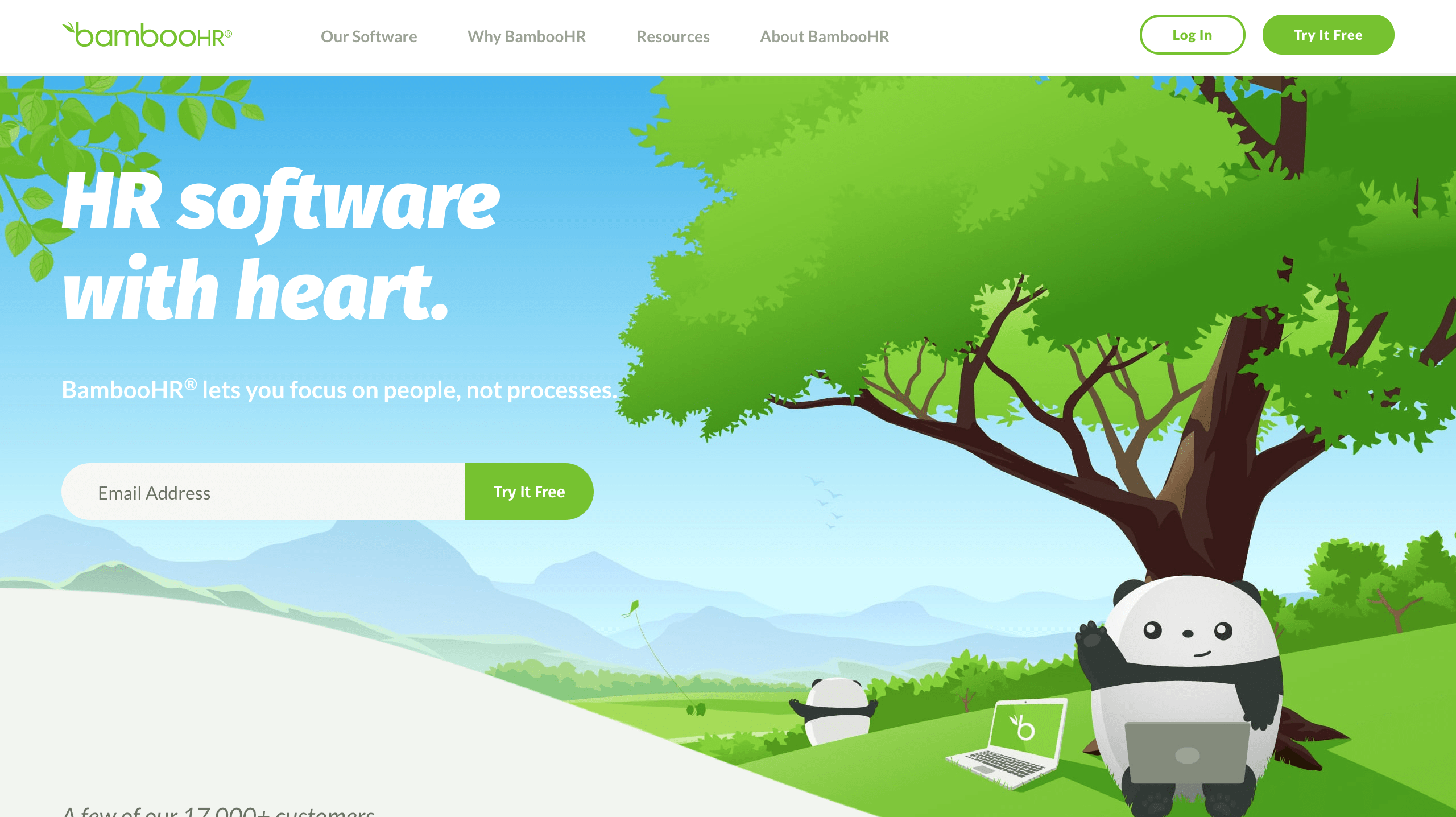 Further, BambooHR can help you manage and store employee data from their joining date until their entire tenure at your company, so the complete data history is available for you at all times. All in all, BambooHR is a great tool to use if you want your data inventory requirements taken care of and presented to you in a neat, simplified manner.
Gusto— Hiring, payroll and time tracking sorted
Payroll management is a process the HRs of many companies face difficulties with. Gusto comes in as the perfect savior with its AutoPilot feature, which you can set up to ensure that your developers get paid timely every month without any hassle for you. Hiring also becomes quite simple with Gusto since they have resources to help you create and send out offer letters, get forms signed and stored in one place online, and have easy systems to set up the software. This is particularly ideal if you generally have a lot of documentation at the time of recruitment. It saves you a lot of time and trouble, particularly in these remote working times.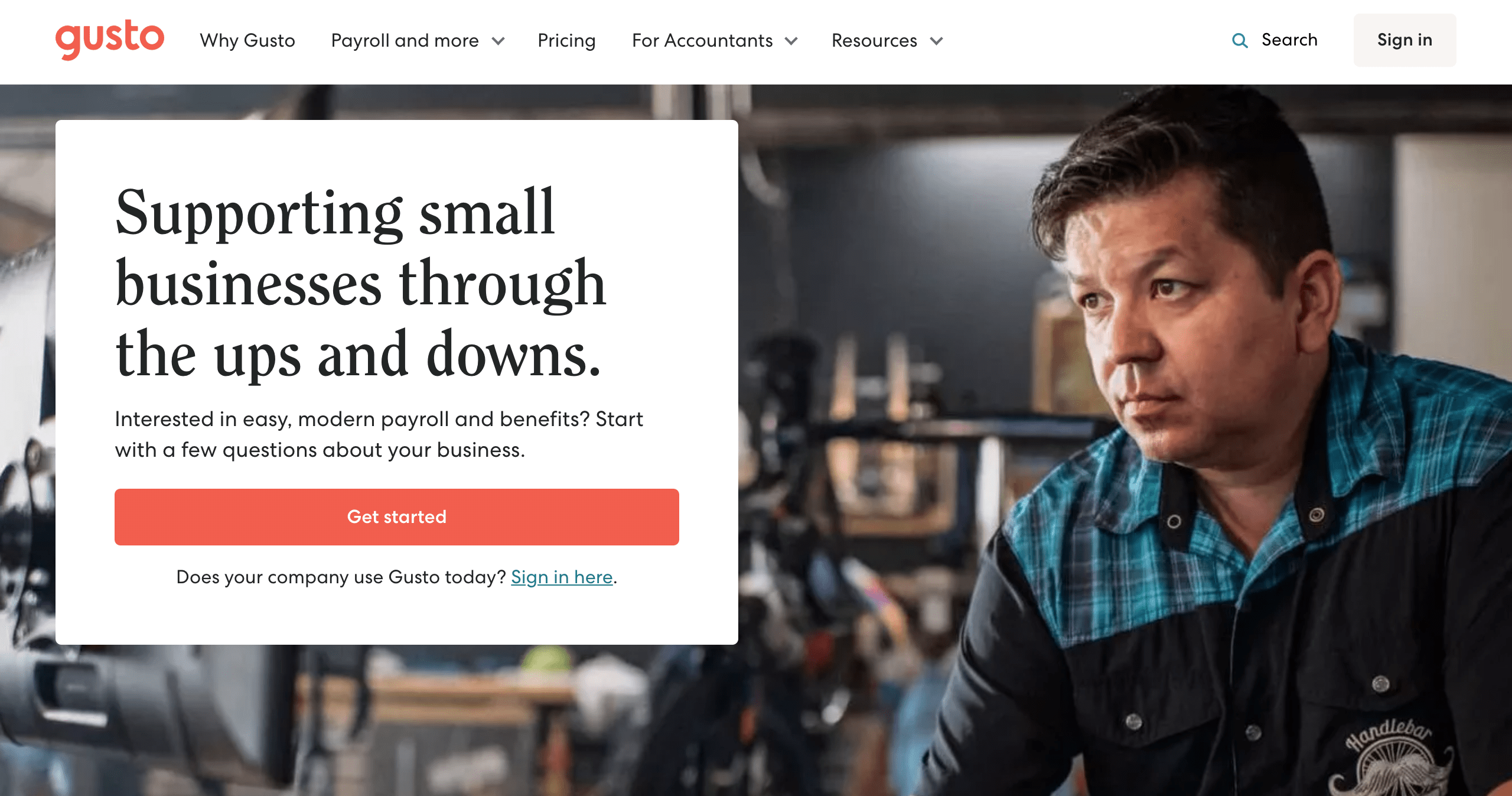 Gusto's resources for employee benefits also ensure that your developers can enroll for different aids and health benefits without you having to step in Remote assistance is readily available via support. Gusto also has certified HR experts available who can guide you and ease you from any doubts or issues you face in hiring, payroll processing, and time tracking.
AcademyOcean— Simplifying onboarding and training
If remote onboarding is giving you a headache, you can relax now if you switch to AcademyOcean - they have great resources for both employee training and customer onboarding. If you want to simplify the onboarding process, whether your company is large or small, AcademyOcean offers the option to automate onboarding so that you never have to bother again. You can also use it to set up fun tests, quizzes, and activities that will make the onboarding process interesting and exciting for new developers joining your team.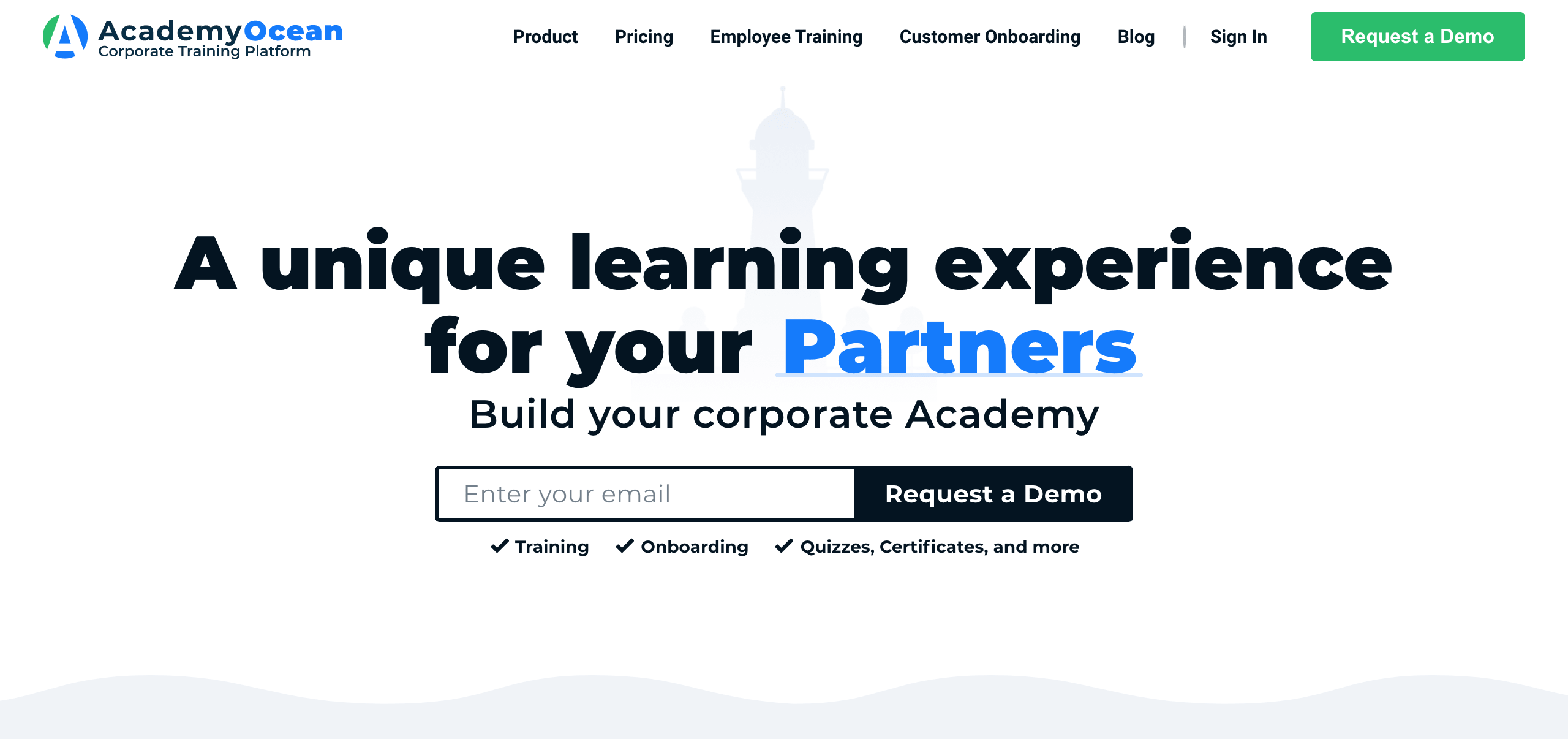 Much of onboarding is about briefing the new joiners about your company and the work your team does, and AcademyOcean is a tool that helps ubiquitously conduct onboarding so that all new developers learn the same things. Since new developers have a lot to learn on the technical side, this tool comes in handy as it saves a lot of time and makes the learning process easier on the new hires. At the end of the training, every candidate receives a certificate as well, which is a nice bonus.
AcademyOcean – Smart Alternative to iSpring Solutions.
FactorialHR— To take care of all your administrative needs
Administration can be very tedious, not to mention continuous process for all companies. In these tough times, particularly, we'd all like some help with regular administrative tasks, and FactorialHR is actually perfect for those needs. This tool makes it super easy to manage and oversee holidays. It leaves taken by your developers, track the hours worked by each employee - especially useful in remote working and offers a wonderful applicant tracking system to organize your hiring process and simplify recruitment.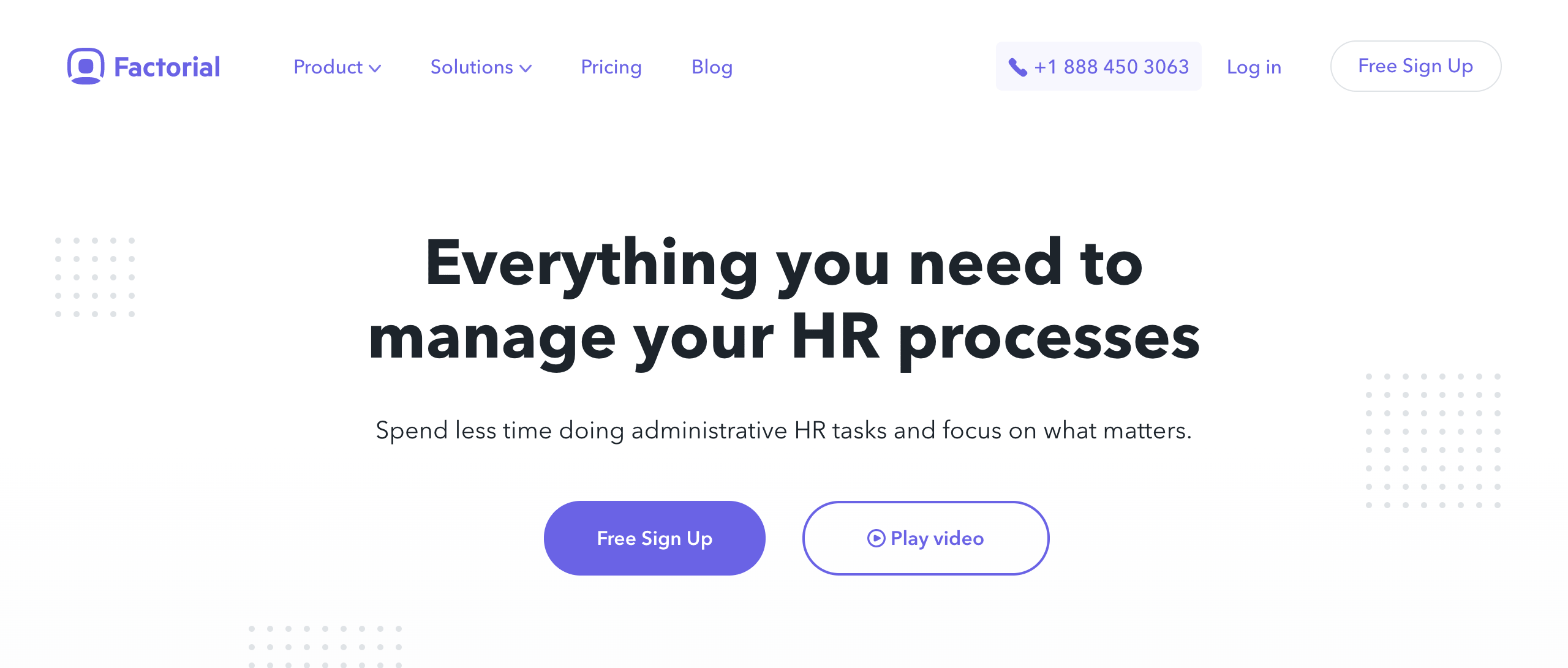 This tool is also super safe to use because all the data you store on it is encrypted, and FactorialHR works against malicious attacks by blocking any source that might be a threat. Moreover, FactorialHR is also useful if you want to keep track of your developers' overall performance over some time, so that you can get a sense of areas that need improvement, particularly for the new hires. With such a tool taking care of HR and administrative needs, you will have ample time and energy to focus on the new hires themselves and can work on managing the team without any distractions.
GitHub Wiki — Virtual repository to guide new developers
A core requisite for new developers to easily and quickly pick up skills is the availability of useful content they can learn from readily, preferably in a single database. GitHub Wiki understands this requirement perfectly and offers the option for developers to create a repository with important content that can guide new developers who have just joined: this repository can contain significant info such as the concept of the project they have worked on, the purpose of the project, how it was created, etc.
Further, you can actually use GitHub such that private repositories are created, which only limited people have access to. This will ensure that your developer team is the only one that can access the content, and only those you give written access to can edit it. These features make GitHub a particularly attractive option if you want new developers to upgrade their skill set quickly. It allows a form of learning and interaction that is otherwise not possible because of the remote working system. In short, GitHub saves a lot of time, effort, and avoids confusion among the new developers.
DNSfilter— Complete protection against malware and phishing
In recent times, with the sudden spike in the number of people working from home globally, a prime concern for companies has proven to be cybersecurity. An increasing number of security threats in the form of scams and attempts at phishing has led employers worldwide to look for ways to protect their employees from such dangers, and that's where DNSfilter steps in with a great solution. With a high powered AI (Artificial Intelligence) system that ensures high speed and maximum accuracy, DNSfilter is a good choice to weed out malicious sources and threats to your developers' systems.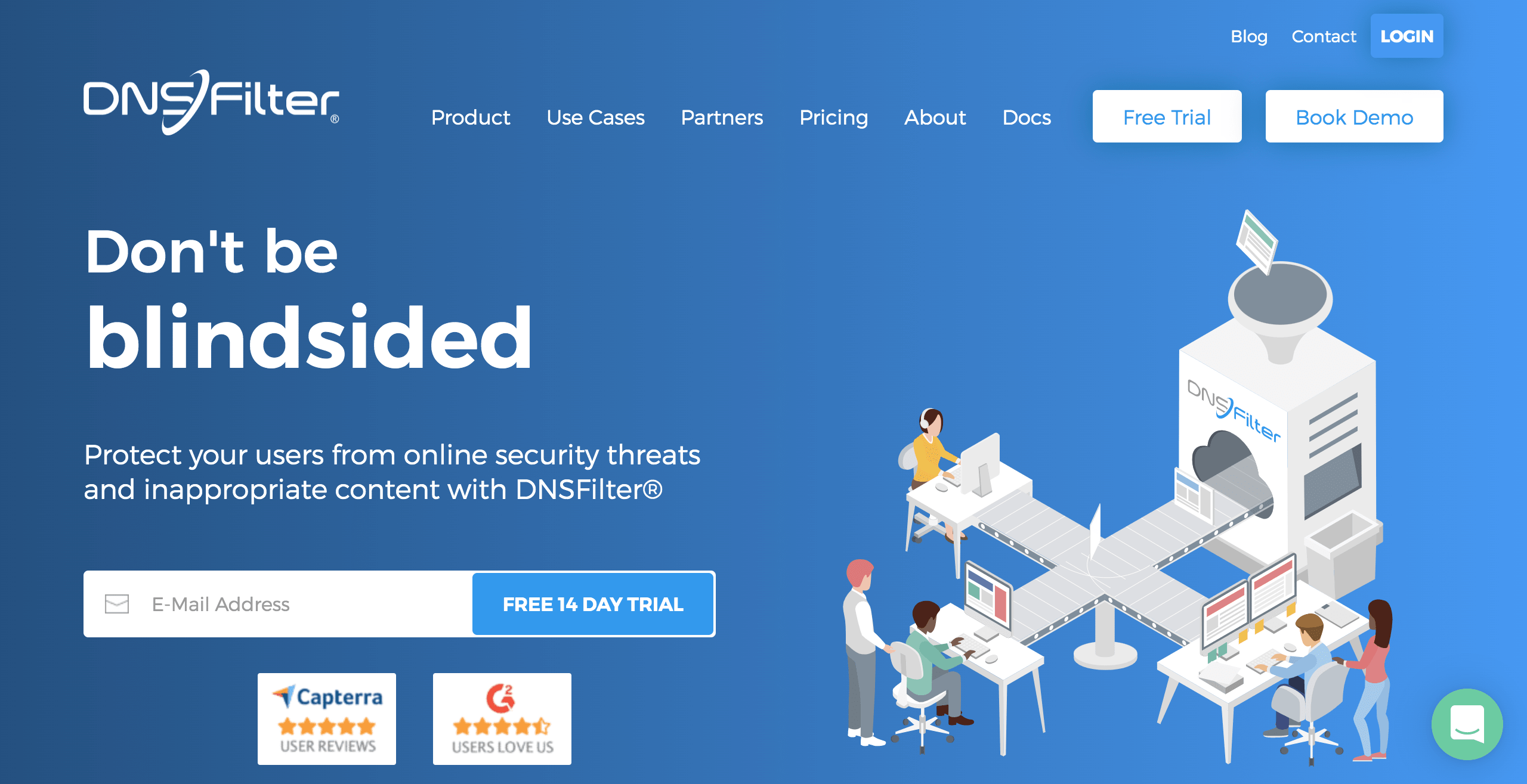 This tool is particularly useful to protect developers since they have to dabble with technical details. An unsuspected malware attack can cause a huge loss of data and programs. Using DNSfilter can facilitate your management of the developers' team by ensuring that the entire team is protected from cyber-attacks.
A nice example of a technical documentation.
1Password— Improved accessibility to shared accounts and increased safety
One common issue often faced with new hires in any company is the accessibility of accounts and passwords for them to use. There are often many shared accounts used by different employees in a company, and new hires have to either ask around among older colleagues or will have to wait until you share the credentials with them. 1Password actually simplifies this issue by ensuring that new hires are onboarded to the team account immediately upon joining. This also guarantees security, since there is no chance of the credentials getting stolen by malicious sources.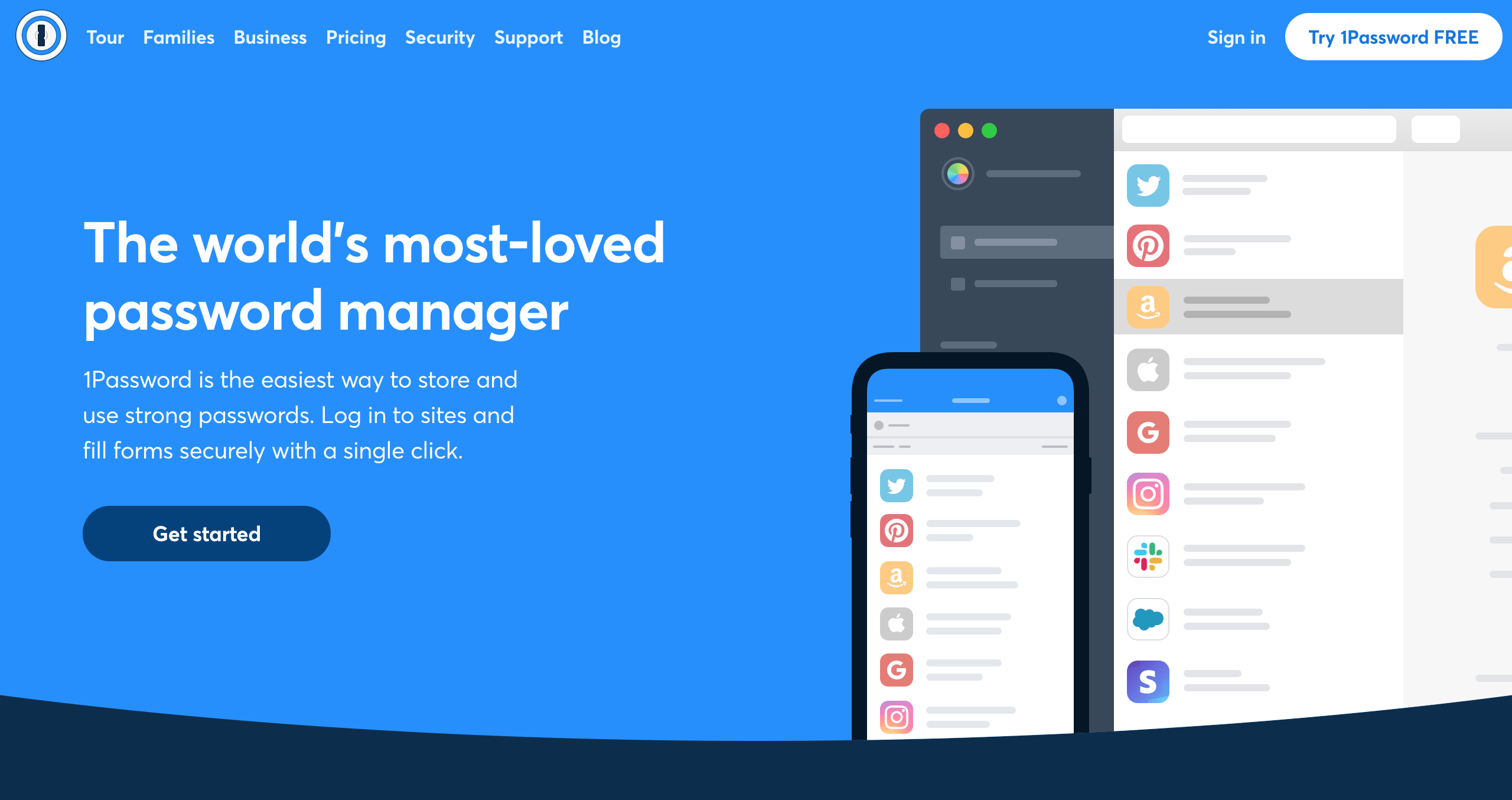 Additionally, you can use this tool to create firewalls, multi-step authentication, and guide new hires to protect their accounts and create strong passwords. 1Password is also great for monitoring any suspicious attempts to sign in and is a great tool overall to protect your developers in the cyberspace and enable them to safeguard themselves as well.
YouTeam — One-Stop solution for hiring developers
Yet again, since face to face interviewing and interaction is currently out of the question, many employers are struggling with the very process of hiring- where to find the perfect candidates to build their developers' team, how to save time by filtering through unsuitable applicants, and the like. Well, an excellent solution to this problem is offered by YouTeam, a highly trusted virtual marketplace brimming with highly experienced and superbly qualified developers from Eastern Europe and Latin America.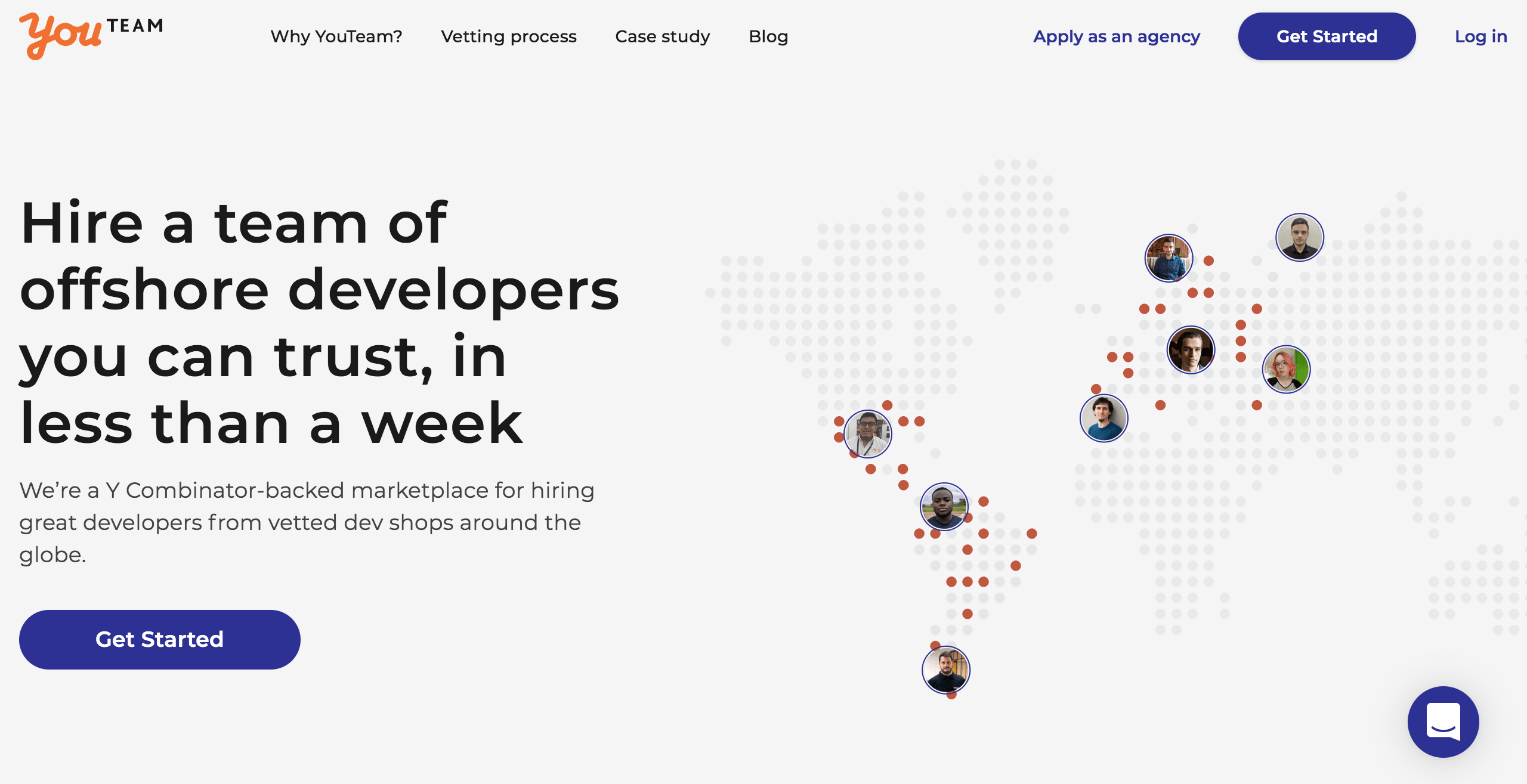 Whether you need to hire developers for startup companies, a small firm, or a big enterprise, YouTeam helps locate the developers, matches you with them in 48 hours only, and offers personalized support to get the best hiring experience possible.
What's even better about their hiring process is that all the developers on the platform are not freelancers. Top dev shops in their countries employ them. So unlike the work with freelancers, you can be confident that your engineer will be strictly dedicated to your project. This further guarantees the quality of the talent you will be recruiting.
YouTeam is a reliable solution for all companies looking for well-qualified developers to work with them remotely.
---
To conclude
Since we're all still adjusting to this new long-term remote work environment, virtual hiring, onboarding, and managing teams can be truly a complex process. Every business and startup has enough to worry about without concerns such as recruitment, onboarding, and overall management to add to that. Still, these issues do come up again and again, so a solution has to be thought of. But here's hoping that at least one of the tools listed above can help you perhaps one or more can even replace your older, traditional process of recruitment, onboarding, and developer management as well, even if this period of indefinite remote working comes to an end!
After all, even before the pandemic, the world of employment was shifting rapidly towards paperless documentation, complete cloud storage, and online sessions for training. All of these tools can help with that. Each tool in this list comes with its own USP and useful features, and they're all quite different from each other in terms of purpose, so go ahead and take your pick. Good luck running that team of developers remotely!