Here's the
smart LMS
you've been looking for
Unlock Employee Potential with AcademyOcean
Efficiency
Create courses in minutes, not months
Forget the coding! You can create gorgeous e-learning courses with AcademyOcean in minutes, regardless of your technical chops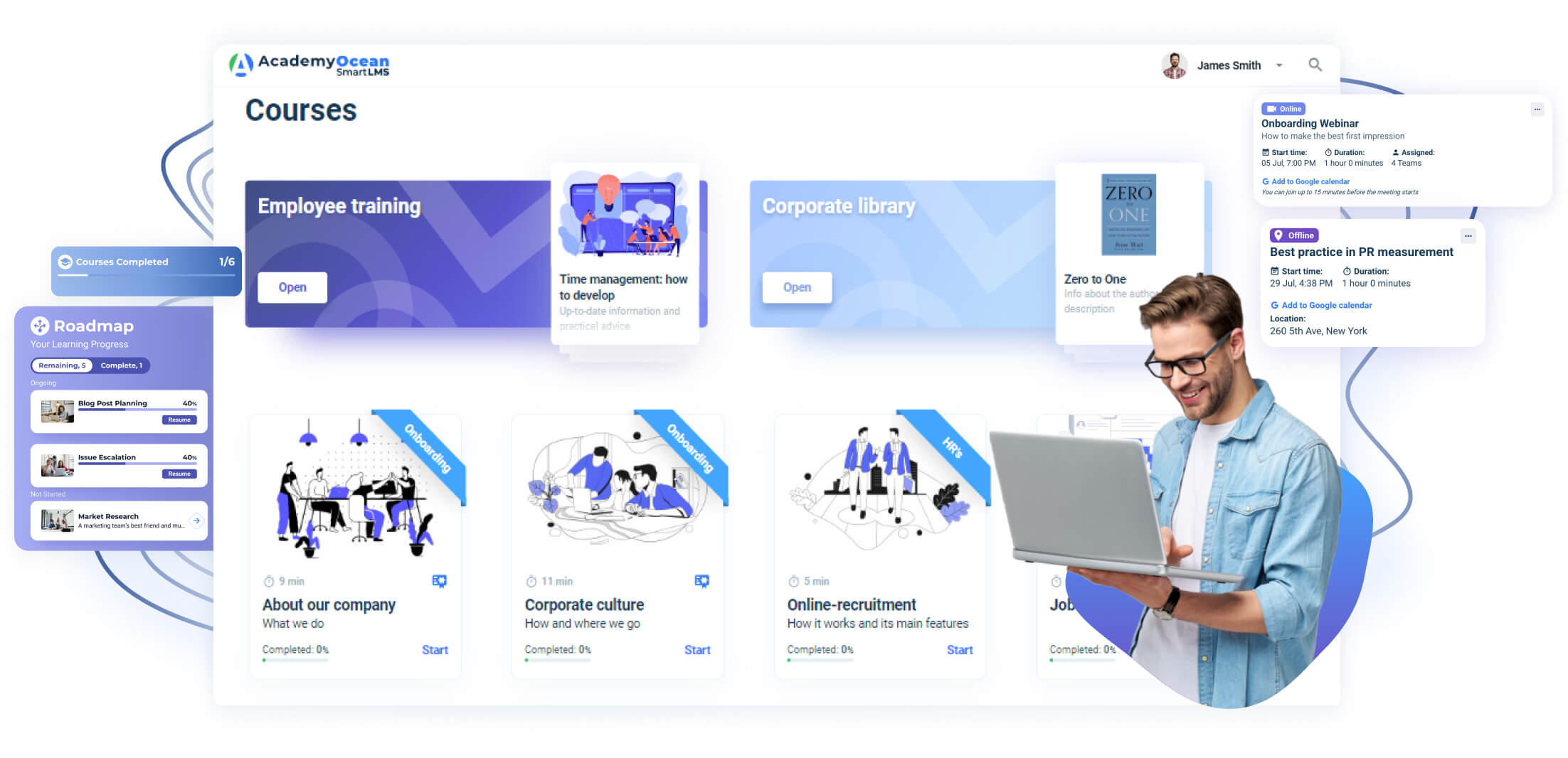 Interactivity

Seamless delivery

No technical skills needed
Enhance your L&D expertise with AI-generated learning content
Let our AI-powered course builder do the work for you. Just enter a topic and some keywords, and your course will be ready to go in minutes. Or use AI suggestions to enhance your existing courses with relevant content, quizzes, and feedback.

Results in under a minute

Adapts to learning styles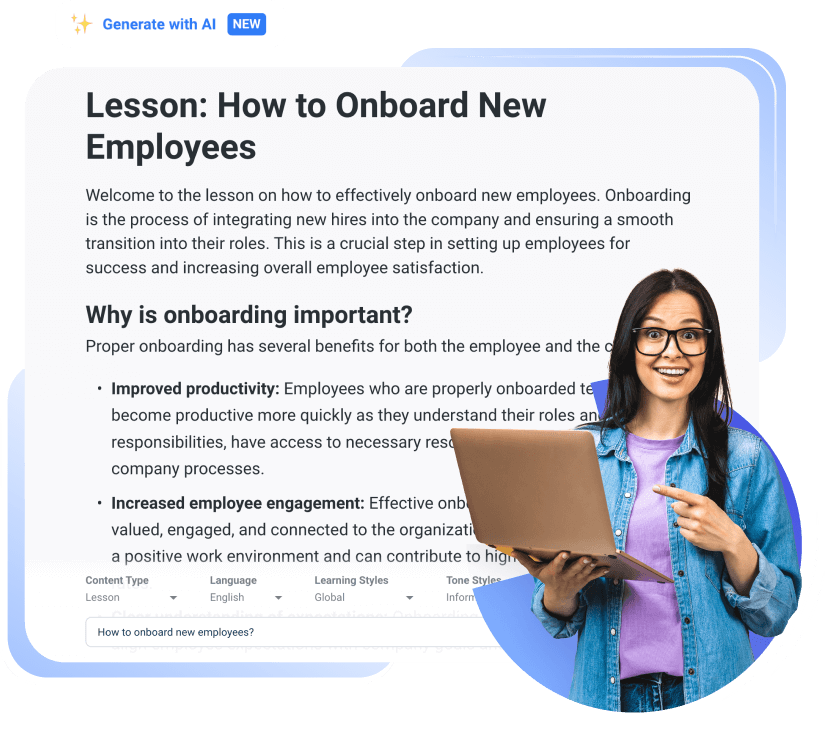 Learning Paths
Assign learners to different groups or roles and automate their training flows.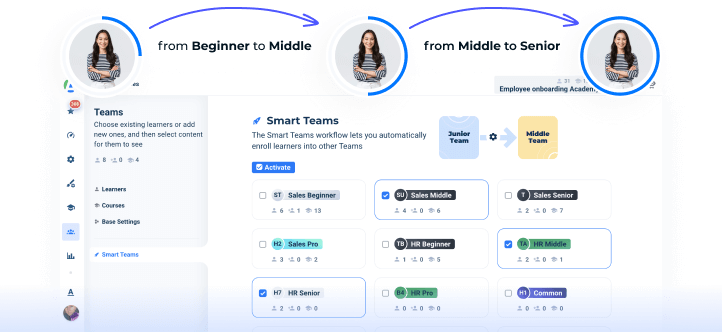 Painless Management
Copy, clone, and edit courses with a few clicks. Every second counts!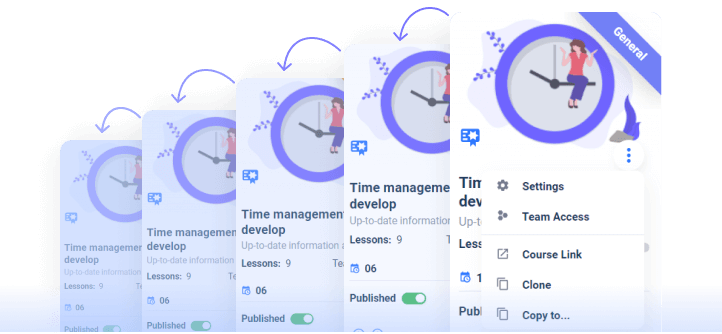 SCORM Support
Seamlessly integrate your existing course materials into our platform.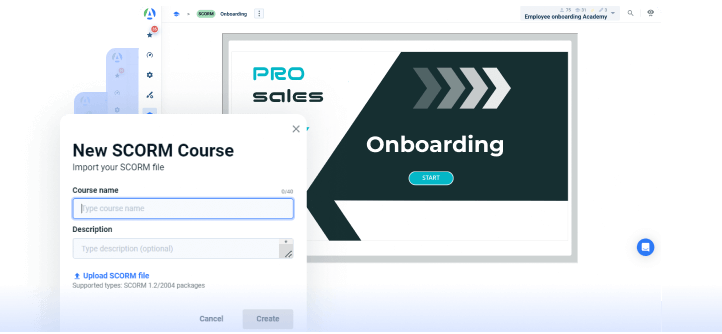 Trusted by businesses from
30 countries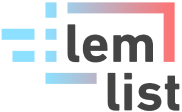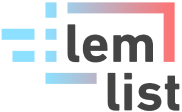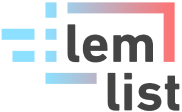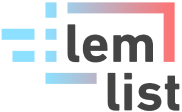 Scalability
Discover scalability at its finest
Expand your learning horizons with AcademyOcean LMS
Multiple Portals
Train diverse teams or branches in dedicated learning portals. Customize each portal with its own branding, colors, domain, and settings to match specific needs.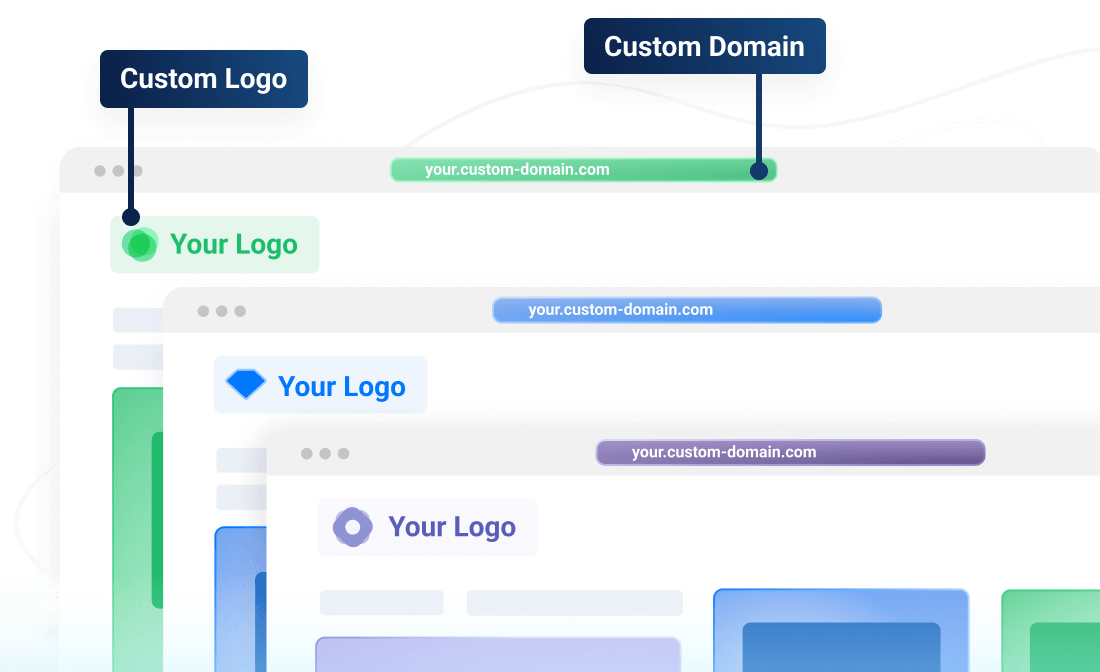 Secure
With end-to-end data encryption, SSO, high availability, and robust privacy protections, your IT department will love AcademyOcean.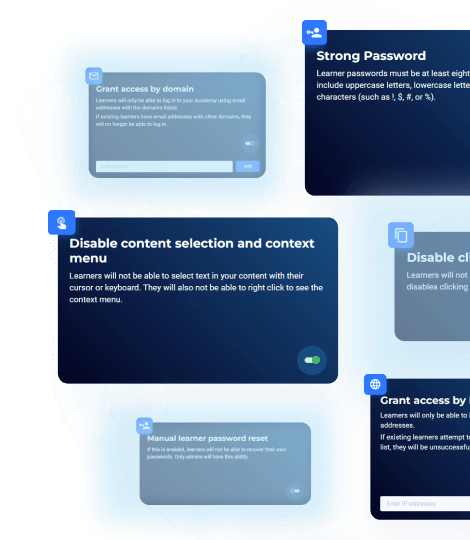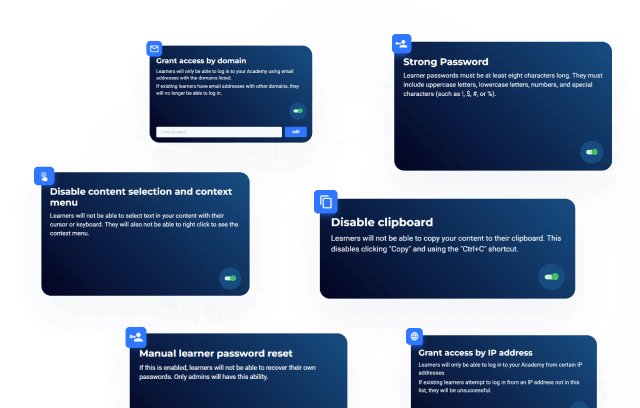 Cloud‑based
Getting started with AcademyOcean is simple. There's no software to download, patch, or upgrade – ever.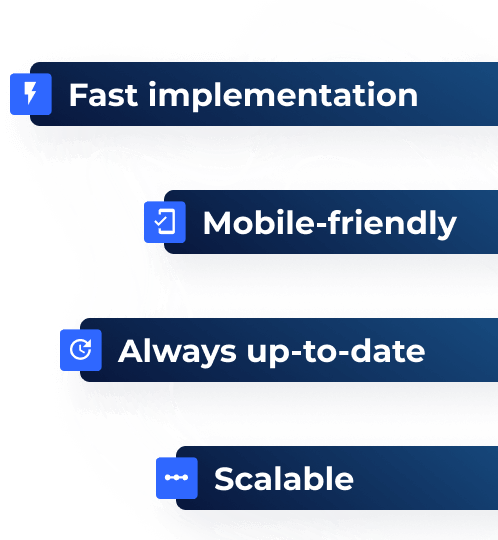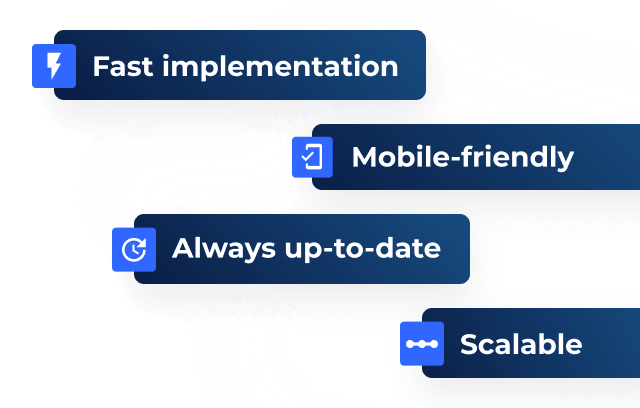 "The AcademyOcean LMS looks great! Visual reports, dashboard, multiple academies' possibility — I really like it! Very nice full-featured LMS. Really nice"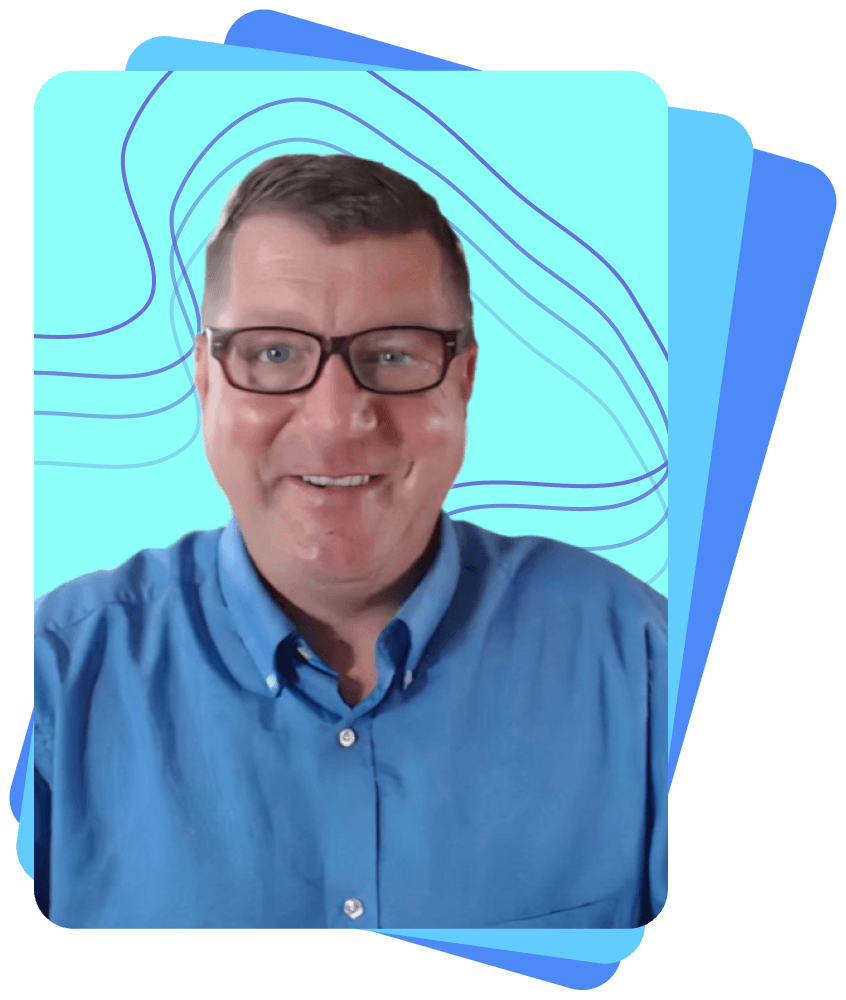 "I love the fact that it's so easy to create content, and it's even easier to curate it. In the long-term, any admin of the system will ultimately save a lot of time"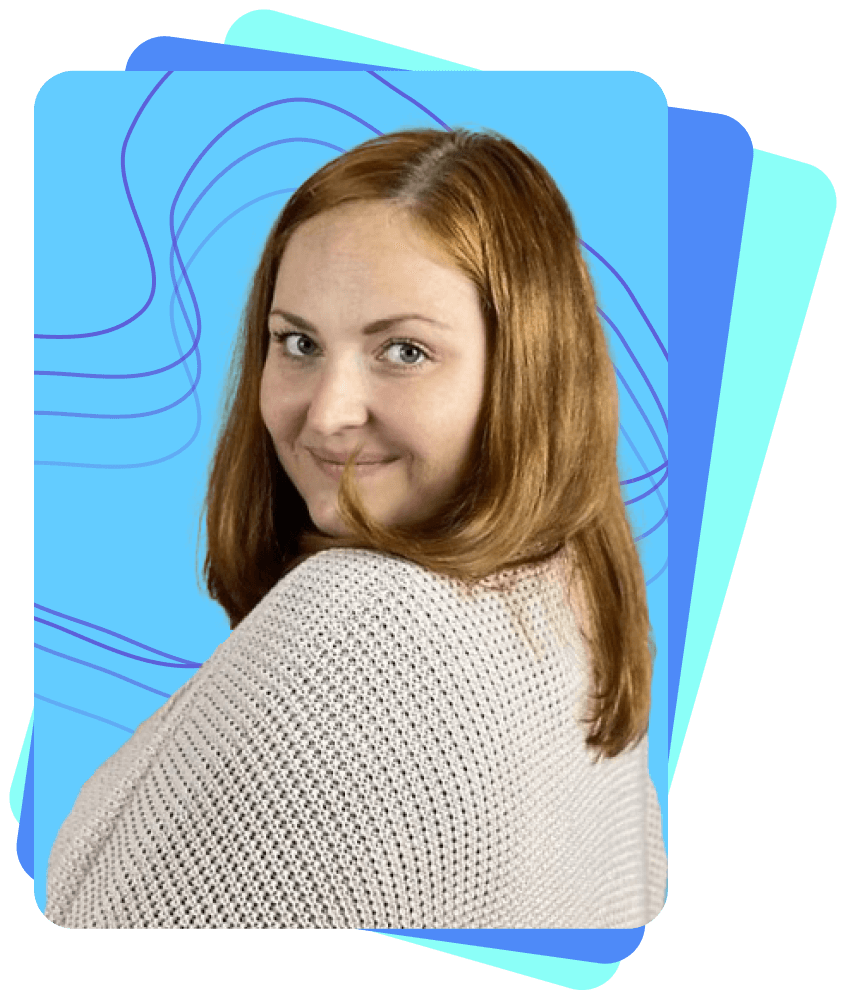 Proven outcomes
Break free from uncertainty with robust learning analytics
See how learners progress, where they drop off, and what motivates them to continue
Progress Reports
Get detailed statistics on every aspect of your training programs: courses, quizzes, exams, and surveys.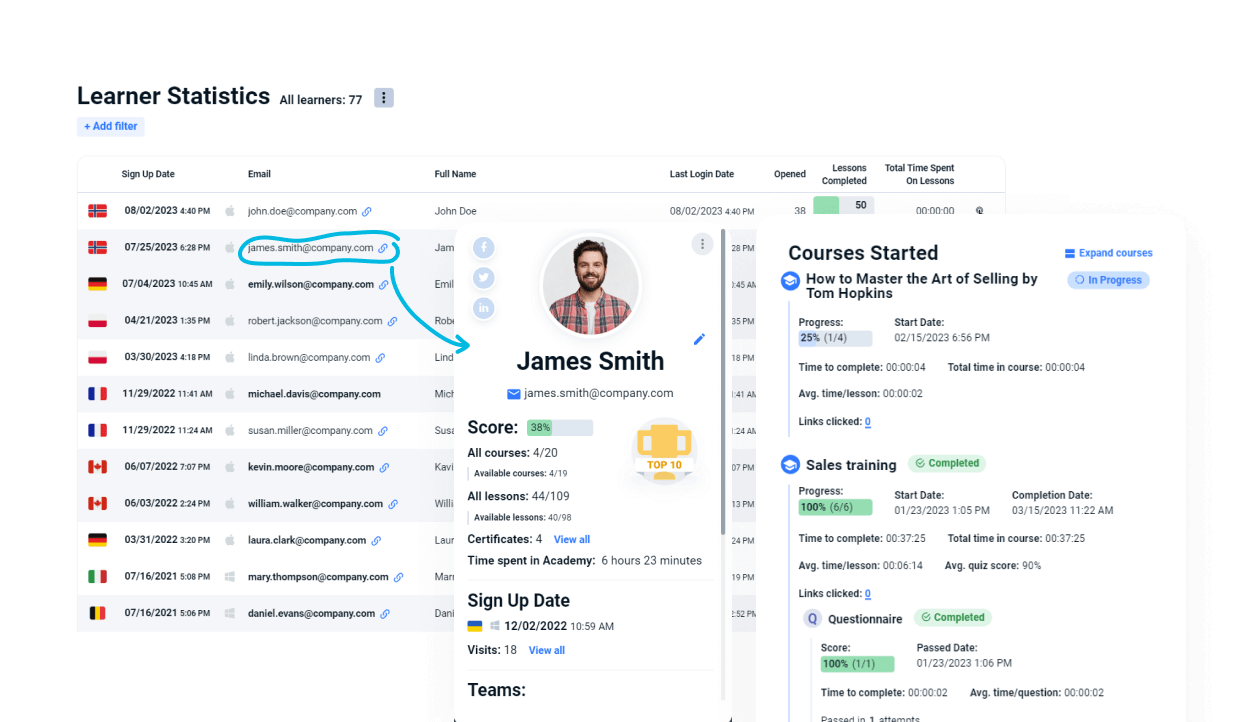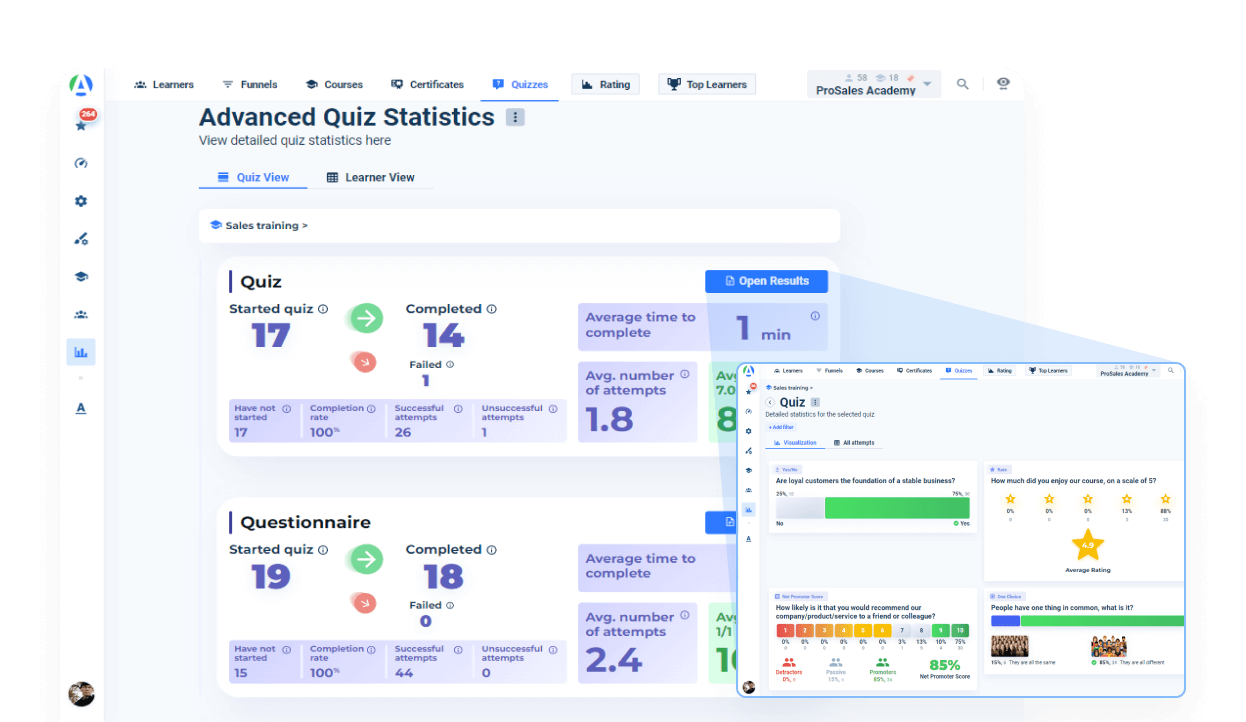 Filters and Export
Tailor reports to showcase how your learning programs drive business transformation.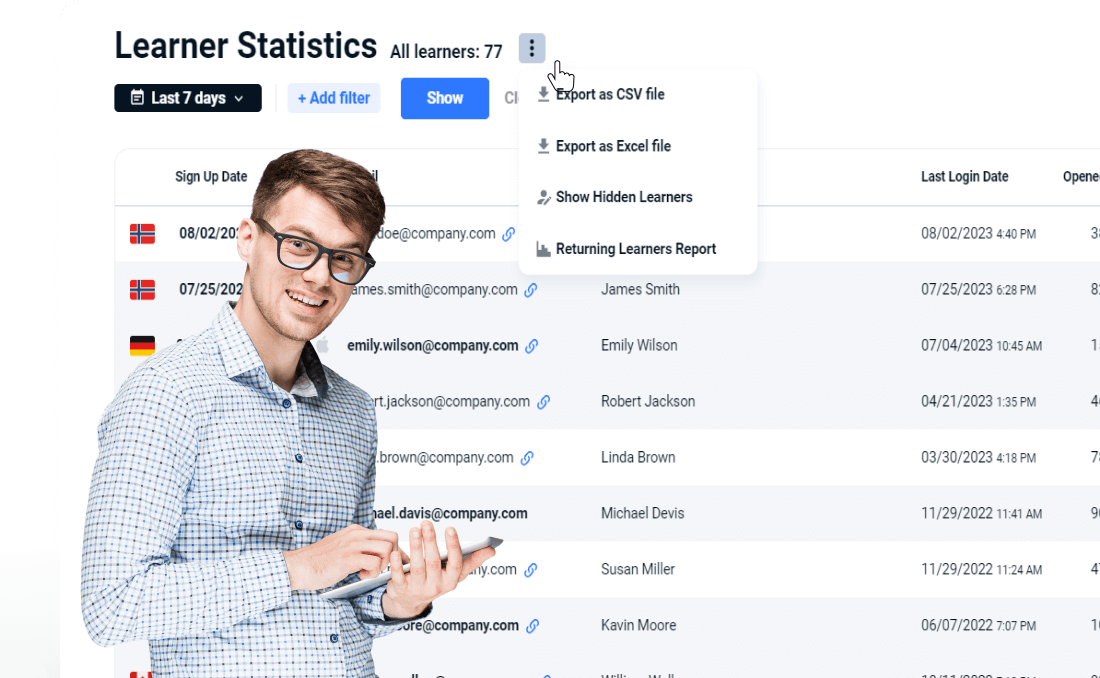 Engagement Funnels
Track and optimize your learners' engagement with our unique funnel.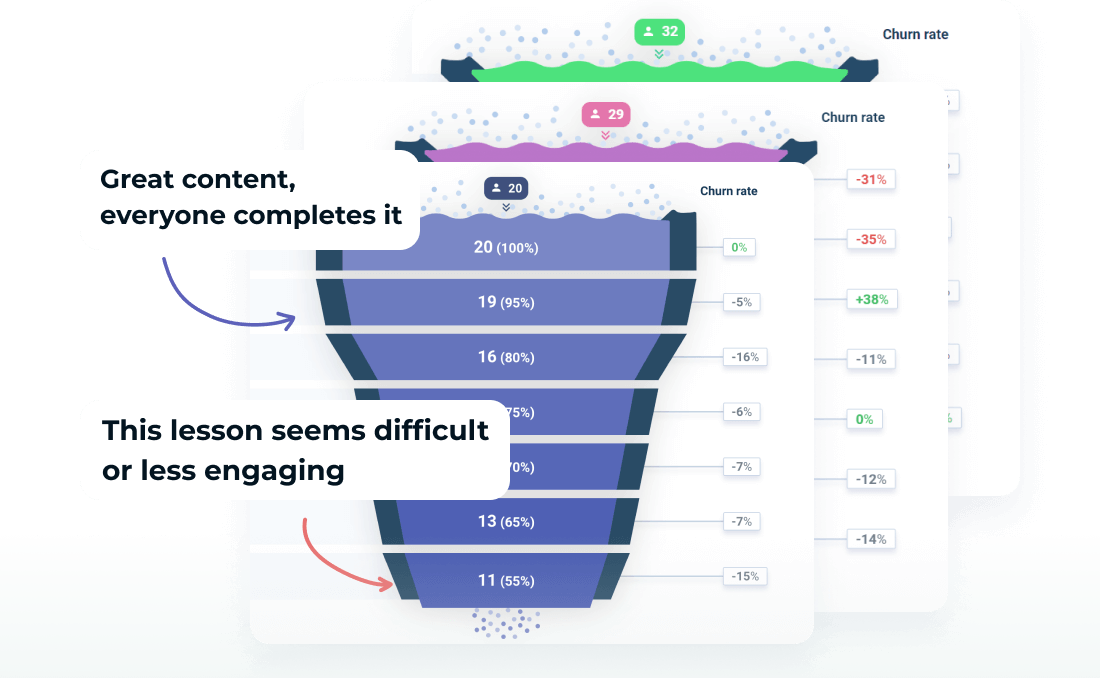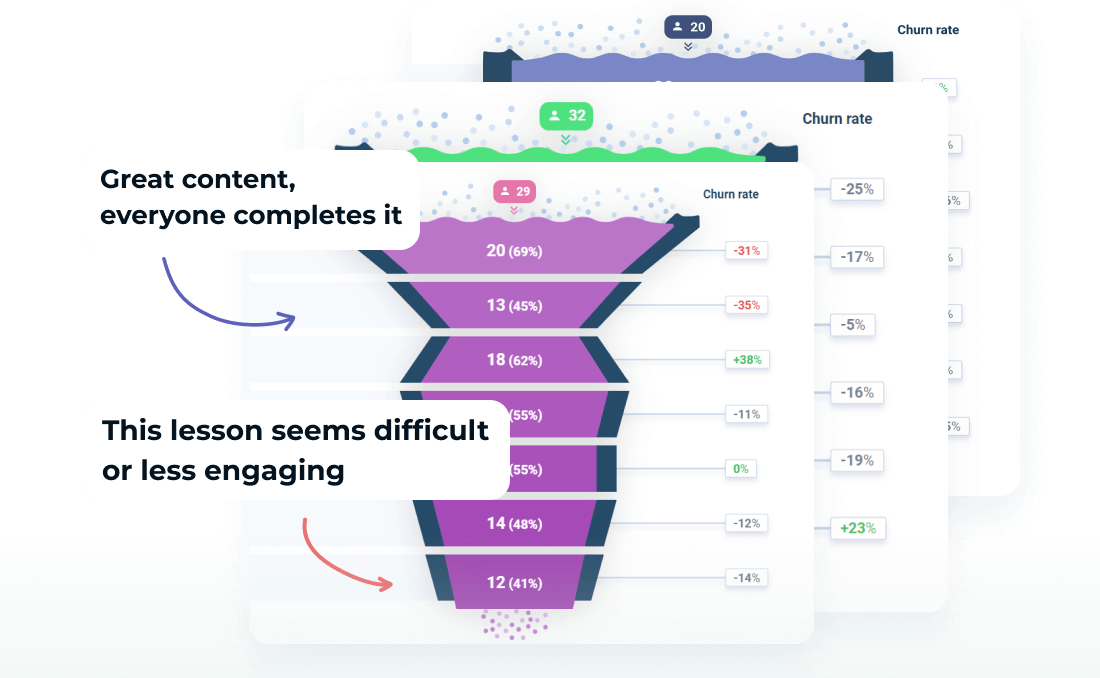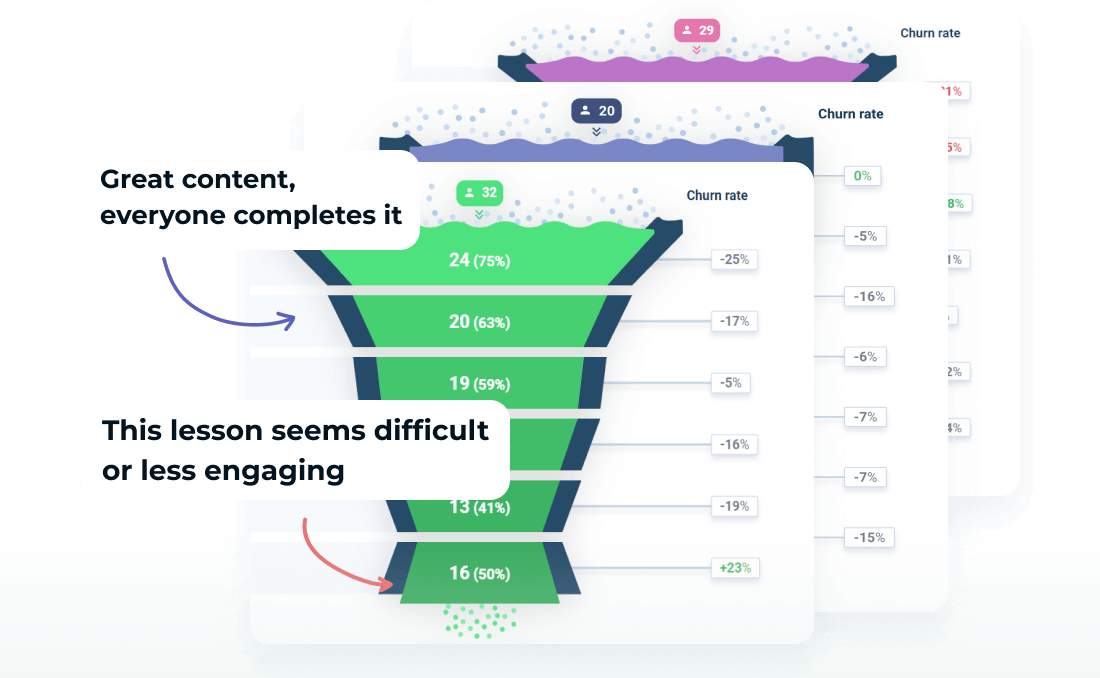 Assessments
Ensure that learners have retained the training material
Our platform gives you the freedom to design assessments that accurately measure learner progress 
Quizzes & Exams
Reinforce learning material with quizzes and exams of all complexity levels.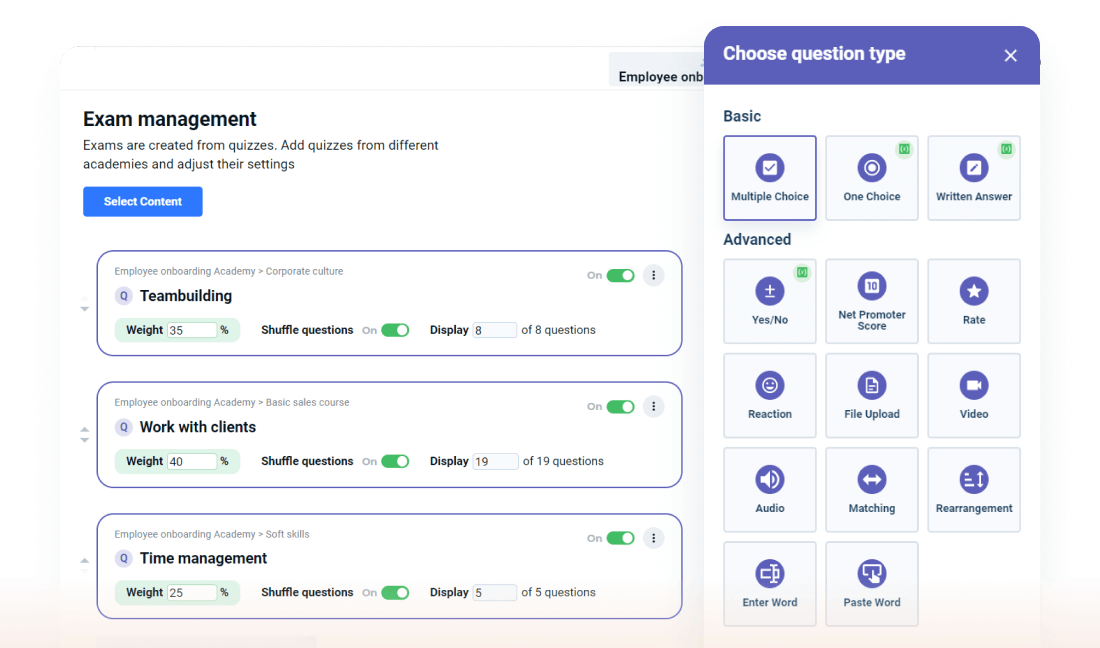 Video Responses
Utilize scenario-based assessments to test hands-on skills.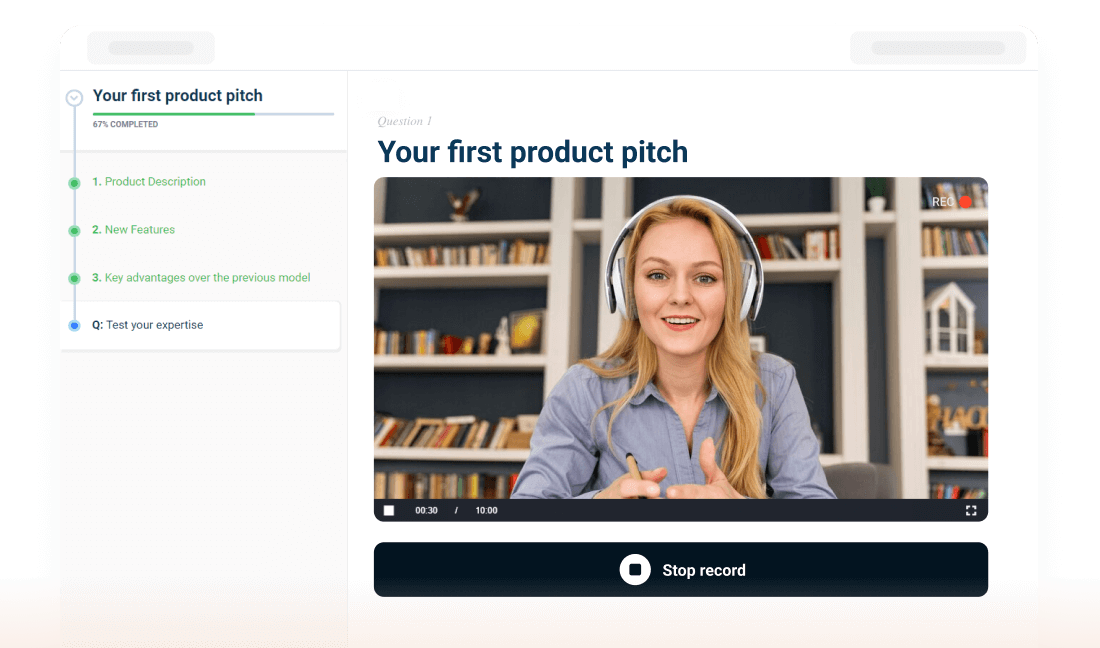 Precision progress tracking

Dynamic learning challenges

Customized learning paths
Feedback
Provide immediate audio or text feedback for your learners.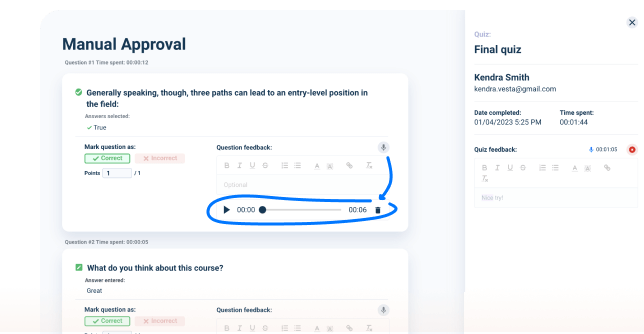 Anti-Cheating Protection
Fine-tune settings such as attempts, deadlines, and passing scores.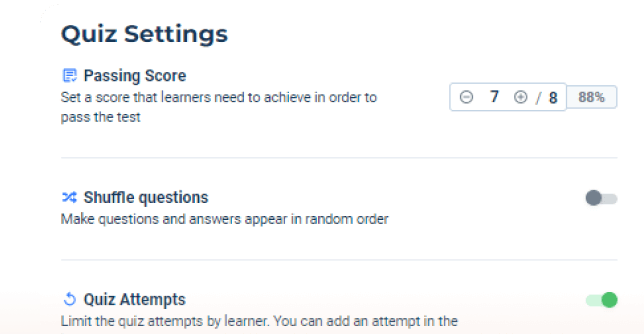 Notifications
Keep learners informed and engaged.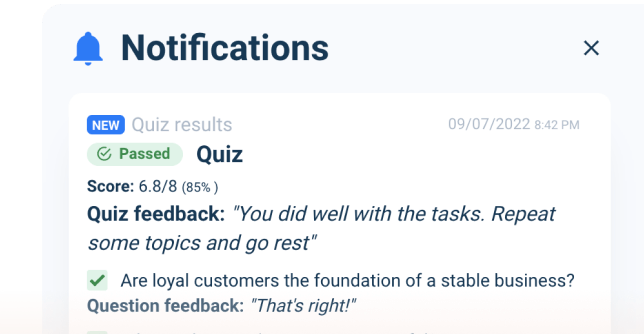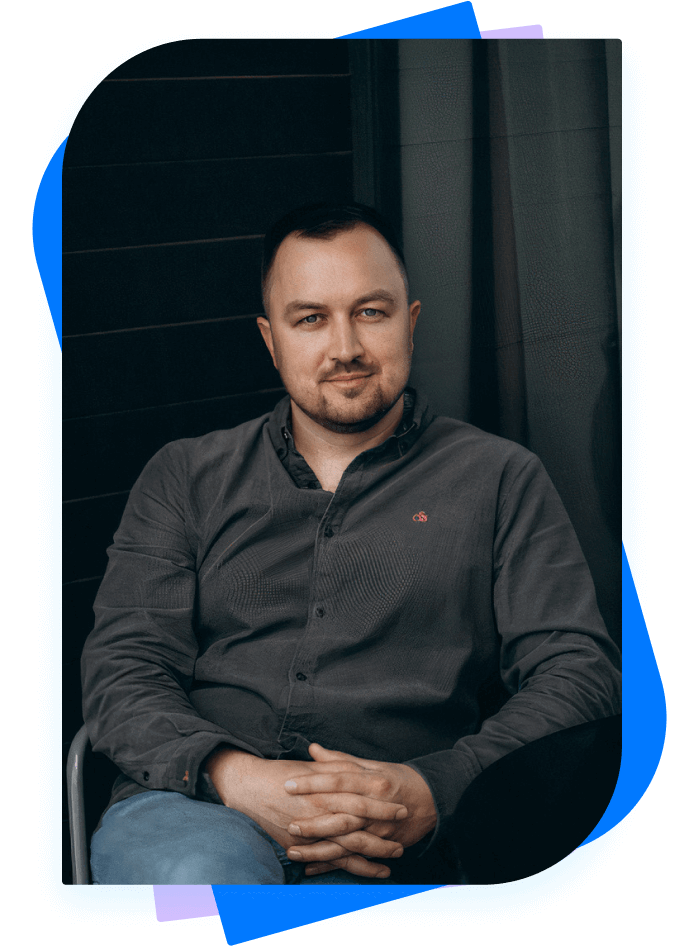 "Our mission is to help you transform employee growth into company growth. Welcome to AcademyOcean!"
CEO & Founder AcademyOcean
Join the thousands who use AcademyOcean every day
See how we're changing workplace learning
Probably the best SaaS to create an Academy! I really like the fact that the certification process is handled directly from the app! I also enjoyed the analytics which is very detailed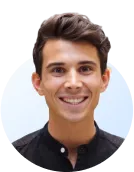 Guillaume
Co-Founder & CEO at Lemlist
What I like most is the elaborate UI/UX and easy of use for both admin and learner. It takes literally 10 minutes to create and launcha new educational course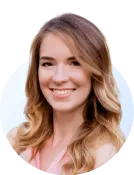 We choose AcademyOcean as our learning management solution mainly because of its ease of use and the great functionality it offers us. It was basically an out-of-the-box solution we could use right away!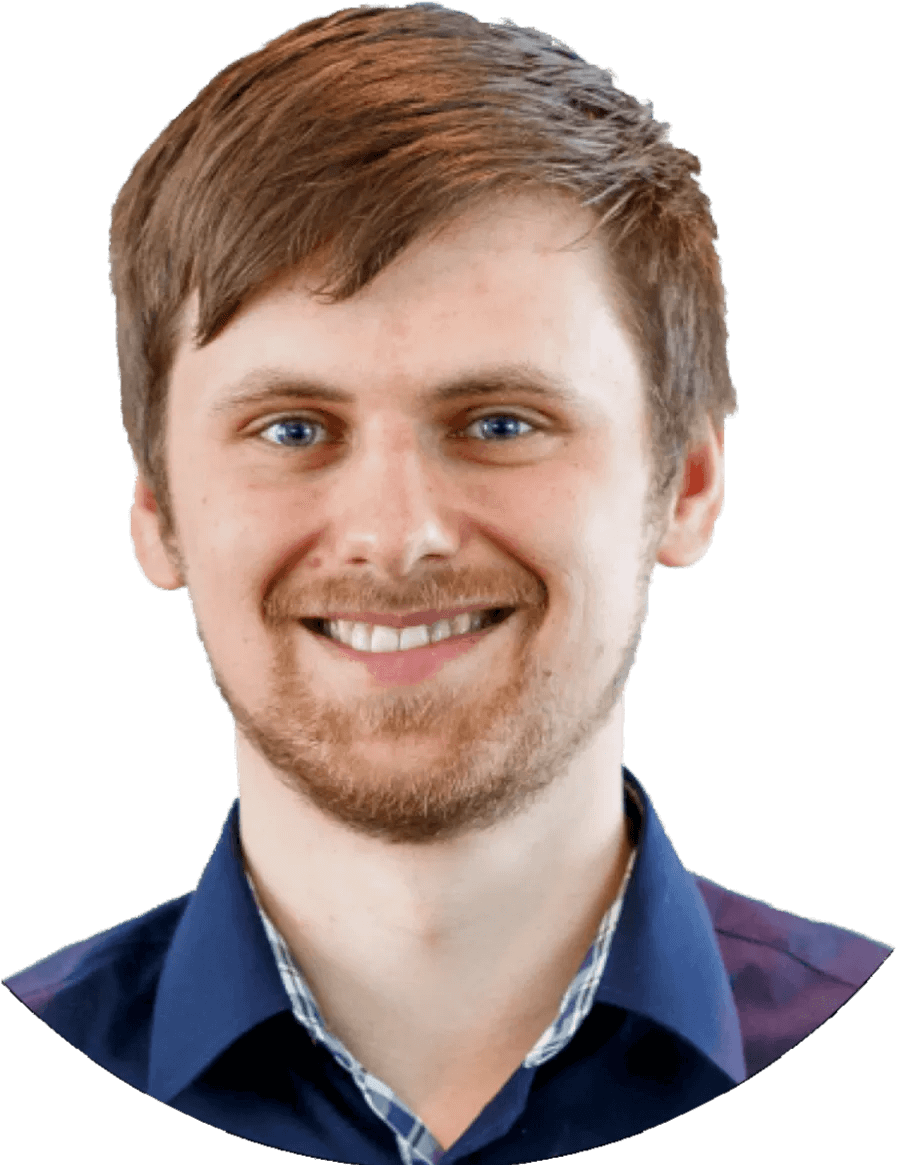 Since launching our academy, we've been able to spend 60% less time on onboarding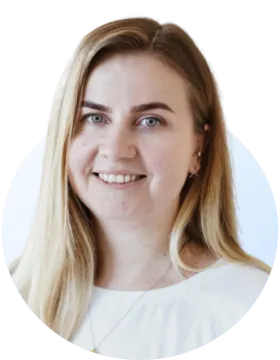 Elena
HR-Director of Netpeak Group


FAQs

about AcademyOcean Learning Management System

AcademyOcean is an online platform that provides a comprehensive learning management system (LMS) for enterprises and corporate organizations. It offers a user-friendly interface for creating, delivering and monitoring online courses and educational programs.

How can AcademyOcean benefit my business?

AcademyOcean is a robust LMS that allows organizations to manage and deliver online courses easily. Using our platform, you can improve employee training efficiency, streamline onboarding processes, and track individual progress with comprehensive reporting features.

Can AcademyOcean be customized to my specific requirements?

Absolutely! AcademyOcean offers customizable features that allow you to tailor the platform to your specific business needs, from branding and learning portal design to adaptive course content and assessments. You can even set up a seamless transition from your corporate website to the platform and create a truly customized learning experience.

Is AcademyOcean suitable for both SMBs and big enterprises?

Yes, AcademyOcean is designed for companies of all sizes. Whether you have a small team or a large organization, our software can scale effectively to meet your learning and development requirements.

How secure is the AcademyOcean platform?

AcademyOcean prioritizes the security and privacy of your data. Our platform is built on a robust infrastructure and utilizes strong encryption measures to protect sensitive information. In addition, we have a separate security control center where you can set up learner authentication and prevent content from being copied.

Can AcademyOcean integrate with other software or systems?

AcademyOcean provides seamless integration with various tools, allowing you to organize a smooth workflow within your existing infrastructure. For example, paired with Zapier, you can access 3,000+ integrations without developer assistance.

How to get started with AcademyOcean?

It is perfectly easy to get started with AcademyOcean. Visit our website and explore our services and capabilities. You can request a demo or contact our team, and we'll provide an onboarding session to help you maximize the benefits for your company.