Interview #14 Mohamed Eldin: "I was born in Egypt and came to the U.S. when I was 6. I am a person who takes pride in everything I do!"
November 18, 2020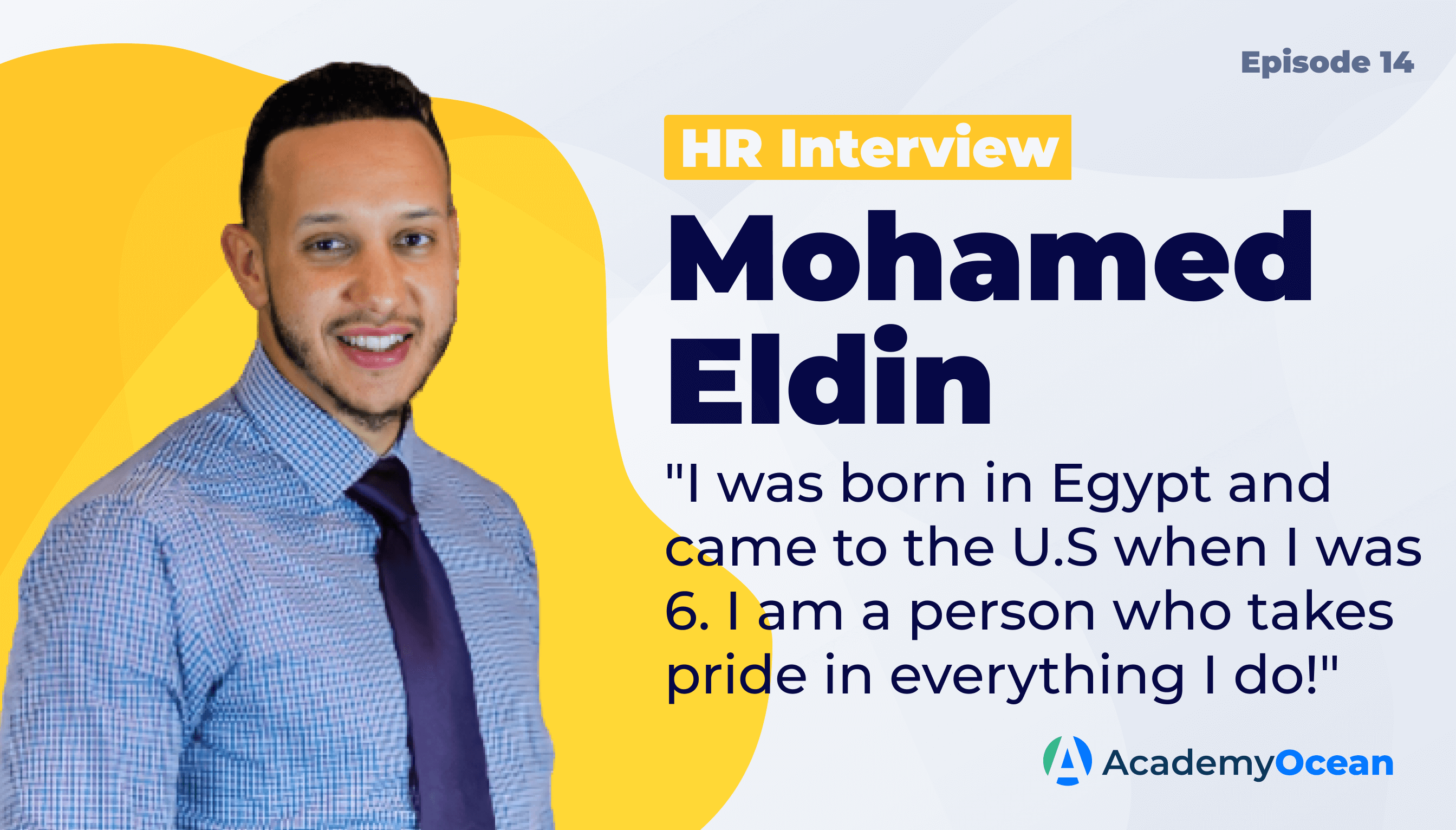 📌 Read the interview with Mohamed to the end to find out how a meeting with an old friend changed Mohamed's life and that, in fact, nothing happens by chance.
Do you know that $550 billion is the price of disengaged employees? Quite a scary figure, isn't it? One of the HR statistics in the US shows that lots of companies lose $550 billion annually, thanks to disengaged workers.
To overcome this problem, companies should pay more attention to communication between employees and build a strong HR department, helping organize a healthy organizational structure.
We ask HRs from all over the world about the specifics of their work and tips that help keep employees engaged.
Today our guest is the HR manager from the USA – Mohamed Eldin.
Mohamed tells about himself:
"I was born in Alexandria, Egypt which is home to the pyramids, and came to the U.S when I was 6. I am a person who takes pride in everything I do.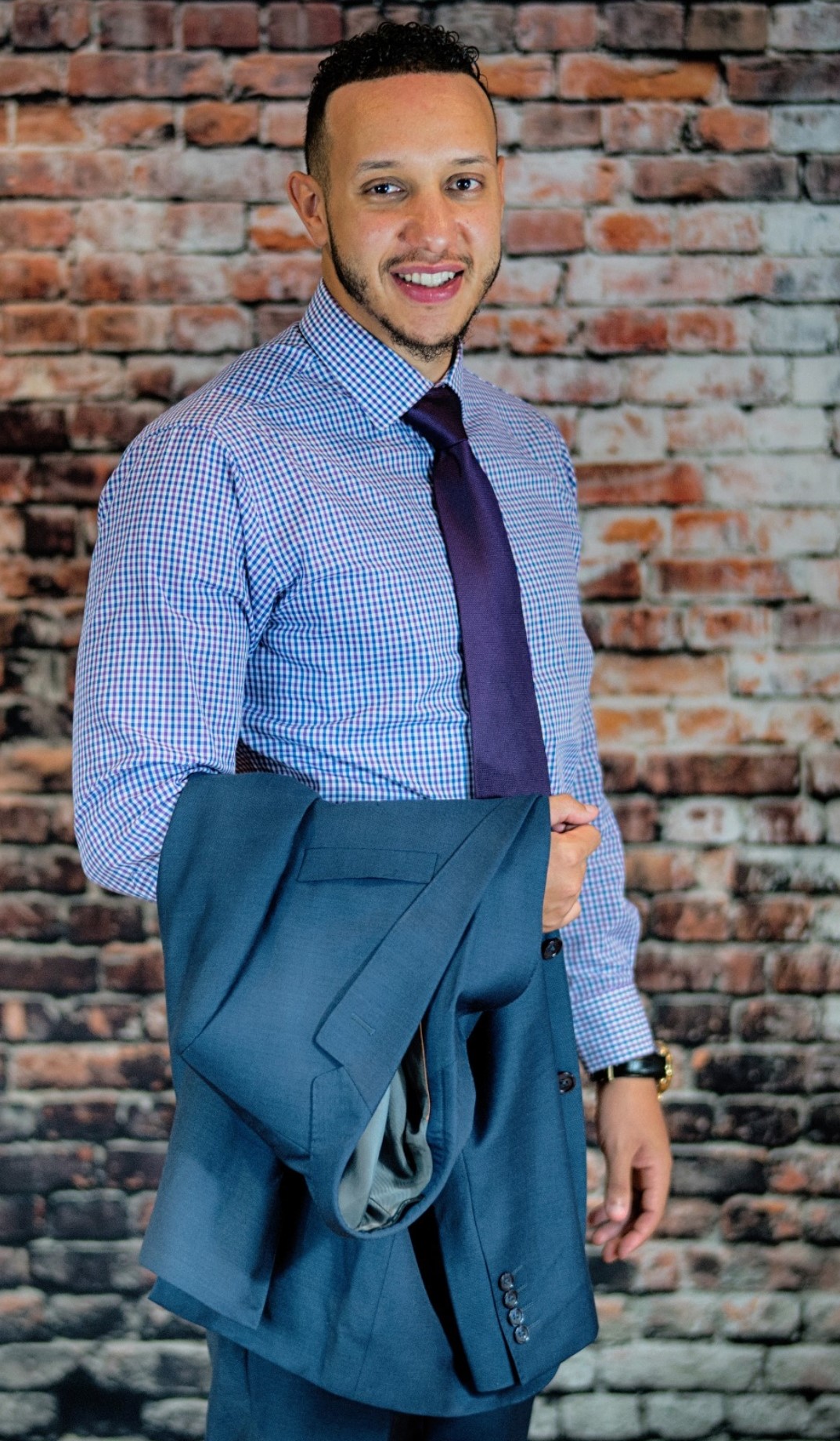 Currently, my job title is an Enrollment manager/Human Resources at Brightside Academy. My examples of leadership in the company show no boundaries.
During weekly brainstorming with my team, I share my passion, ideas, and opportunities to overcome goals set by the company's expectations; inspiring my team members to become All-Stars instead of Average Joes.
I've traveled the world and learned how people overcame adversities, including poverty, addictions, disabilities and overall stress.
I use these examples in my professional environment to improve my leadership and guidance.
I have a particular set of skills that make me a very dangerous leader; I will push people beyond their limits and bring out the best in them!
Some of my accomplishments are being scouted into playing for a division 1 soccer school like university and receiving a full scholarship. When I was working at Touchstone health I won the "rookie of the year award."
Following that, I was hired as a manager which made me the youngest manager in company history. In United Health Care I was on the highest sales team in the United States for almost 3 years in a row and received awards for it. There are many accolades but these are the most significant to me.
Brightside Academy proudly offers quality education and child care to children from all families and socio-economic backgrounds. The company provides a nationally recognized early education curriculum to children ages 0 to 12 in addition to summer camp and before/after school programs to school-age kids up to 12 years of age.

---
AO: Nice to meet you, Mohamed and welcome to AcademyOcean😊 Let's start the interview by talking about how your HR career began.
Did you work somewhere before becoming an HR professional, why did you decide to become an HR?
M: Before deciding on making the switch to HR, I was in the health insurance field for 8 years. I started as a salesman then transitioned into a manager. HR was never on my agenda. It was really a place where I would just ask questions about my days off and my paychecks! The idea of getting into HR happened by coincidence. I reconnected with a childhood friend of mine, and he told me he was a recruiter for the workforce, and the job sounded intriguing.
AO: Sometimes meeting old friends is practically life-changing. Cool!
Can you share your thoughts on why HR is an important function in any organization?
M: HR is, in a way, the backbone and the main foundation of an organization. It helps develop an Engaged Workforce anywhere from hiring activities that identify the right people for each role to programs that give employees more ways to collaborate and communicate. The HR department supports employee morale and mindset and helps employees develop a deeper commitment to the company and its goals.
AO: I agree with you. According to some HR statistics, engaged workers show 21% better profitability, which is the merit of the HR department.
Where do you see the HR industry in the next 5 years?
M: It seems that in the future, instead of individuals solely being placed into HR, they will need an HR degree from an accredited college. It was people who were placed in that department, which then became HR professionals. Since many colleges offer HR degrees, they would have to have been formally educated and disciplined in order to be hired.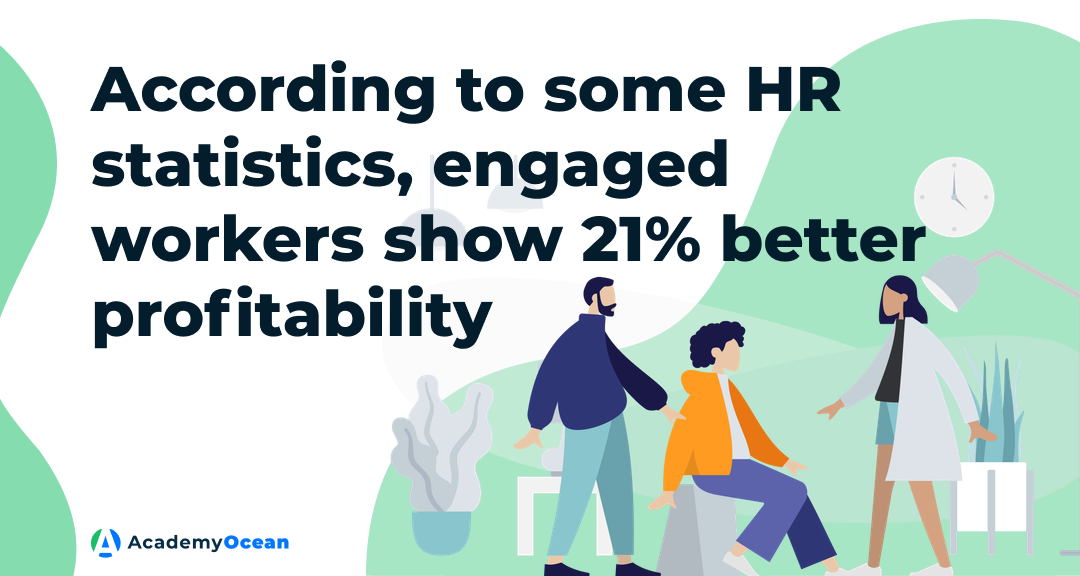 AO: Pretty interesting point, Mohamed.
I am sure the HR profession is not so easy. What difficulties do you usually face working as an HR specialist?
M: There have been many difficulties in recent times, such as the constant changes in a company's rules and regulations. Something that is extremely important is to make sure one stays compliant with state and federal laws. Technology has been a strong point in terms of having to make sure you are up to date with the newest forms of technology and being able to adapt. Benefits have been a bit of a challenge because of the high amount of health insurance premiums.
AO: Mohamed, can you name three areas that you feel need the most improvement, based on your understanding of common HR practices?
M: There are plenty of important areas in HR, but I believe compliance in the workforce, understanding the benefits, which include payroll and benefits, and lastly, employee training and development. Now development can range from recruiting the "most fit" employees for a certain position to making sure employees are constantly improving their skills overall.
AO: Agree, as I know, unfortunately, Gallup found that only 12% of employees strongly agree their organization does a great job of onboarding new employees. That means 88% don't believe their organizations do a great job of onboarding, and that leaves a lot of room for improvement!
I think there is a person in your life who influenced your professional choice. Can you name one (or several) HR experts whose work do you highly appreciate or take as an example?
M: Well, there are two. The first may not be well known to others, but in my eyes is the most important HR professional I know, and that individual is my mother. She was an HR professional for 30 years in Egypt, which is where I am from. She was regarded as one of the best in her companies. She gave me a lot of insight on how to become the best in everything I do, as a person and as a professional.
The other is Joe Gerstandt. The culture of a company is one of his main focal points. A positive culture usually tends to lead to the growth of a company and employees' work ethic.
Joe Gerstandt is a leader helping organizations understand diversity and inclusion. As a keynote speaker and consultant, Joe works with Fortune 500 companies, small non-profits, and everything in between.
AO: Awesome, I watched lots of Joe's videos on YouTube👍
Let's talk about employees' adaptation aspect. How does the onboarding of new employees go into your company?
M: After the recruitment process, I would conduct a face-to-face interview, and if we feel as if he/she is a good fit, I submit the job requisition form. I will then complete a full background check and have the employee fingerprinted by the Department Of Health. Afterward, I will contact the employee and explain the first week's schedule.
Next, I will email the employee a copy of the job description, answer any questions they may have, and send them a welcome letter. I will then complete all new hire forms. Finally, I will introduce them to their team via email, prepare their work environment, and prepare them for the new hire training.
How Dropbox, Nike, Salesforce, MailChimp, Google and Pepsi welcome their new hires
AO: What traditions your company has and what is your favorite one
M: Usually, on Friday's we dress casually and more relaxed, and at times we usually would have a shorter workday than usual. When the weather is nice by the end of the month, we would have a BBQ, which probably my favorite because I have colleagues who can really cook! Of course, on Thursdays, some of us meet for drinks after work.
7 awesome employee onboarding traditions that reflect a great company culture
AO: I even smelled meat for a second, hahaha.
Mohamed, what is the most valuable professional development advice you have ever gotten?
M: I was once told that "a smooth sea never made a skilled sailor." Simply means, there isn't much skill needed when things are going smooth and well, but when things are rough and facing adversity, that by working hard and using my skill set, I will be able to pull through. I apply that to work and personal life as well ⛵
AO: Nice quote!
And now an extraordinary question. If the company you work on now were a person, what kind of person would it be?
M: If my company were a person, it would probably be a relaxed comedian. The reason I say this is because the atmosphere is pretty relaxed and positive and we have some comedians amongst us, which think my colleagues would consider me as one!
AO: I love such companies. As we all know laughter is the best medicine. What types of tools do you think every HR should be using in 2021?
M: 3 tools that could be a game-changer for HR are Workbright, Workable, and SaneBox. Through Workbright, one can access important HR paperwork through mobile devices. Paperwork such as the I-9 can easily be signed with a finger. Workable is part of the Applicant Tracking System. This helps recruiters manage applicants and find the ones who specifically match the skills and job location. SaneBox helps HR professionals who are bombarded with emails notice and respond to priority communications and saves everything for later. This will surely eliminate distractions.
AO: What HR trends do you think will emerge in 2021?
M: Due to the rough times we've experienced with the Covid-19 pandemic and which most likely will have to continue experiencing, some trends would have to be more focused on remote work, work from home, and a huge focus on Zoom.
AO: Thank you, Mohamed. Let's close our interview with a relaxing question. What was the funniest/most unusual incident during your HR practice?
M: The funniest incident I have experienced was probably when I had interviewed a candidate in my office. That candidate was apologizing for being 30 minutes late because he got into a verbal altercation with a man who cut him off while driving. Maybe a few minutes into the interview, my boss comes into my office and sees the candidate, and he says, "It's you! What the *expletive* are you doing here?" The candidate then says, "who do you think you are" my boss tells him who he is, and just like that, the interview was over, haha!😁🤭
AO: Hahaha, very funny coincidence😂 Thanks a lot, Mohamed for your amazing interview! We wish you all the best and good luck in your career!
---
That's all for today, friends. See you at the next interview!
In case you would like to ask your own questions, write them down in the comments. Also, if you want to read an interview with a particular person, let us know.
Learn more about LMS 2.0 Platform for employee training.
Take care 😇