Interview #13 Rebecca Anderson: "HR is the very heart ❤️ of any organization."
November 12, 2020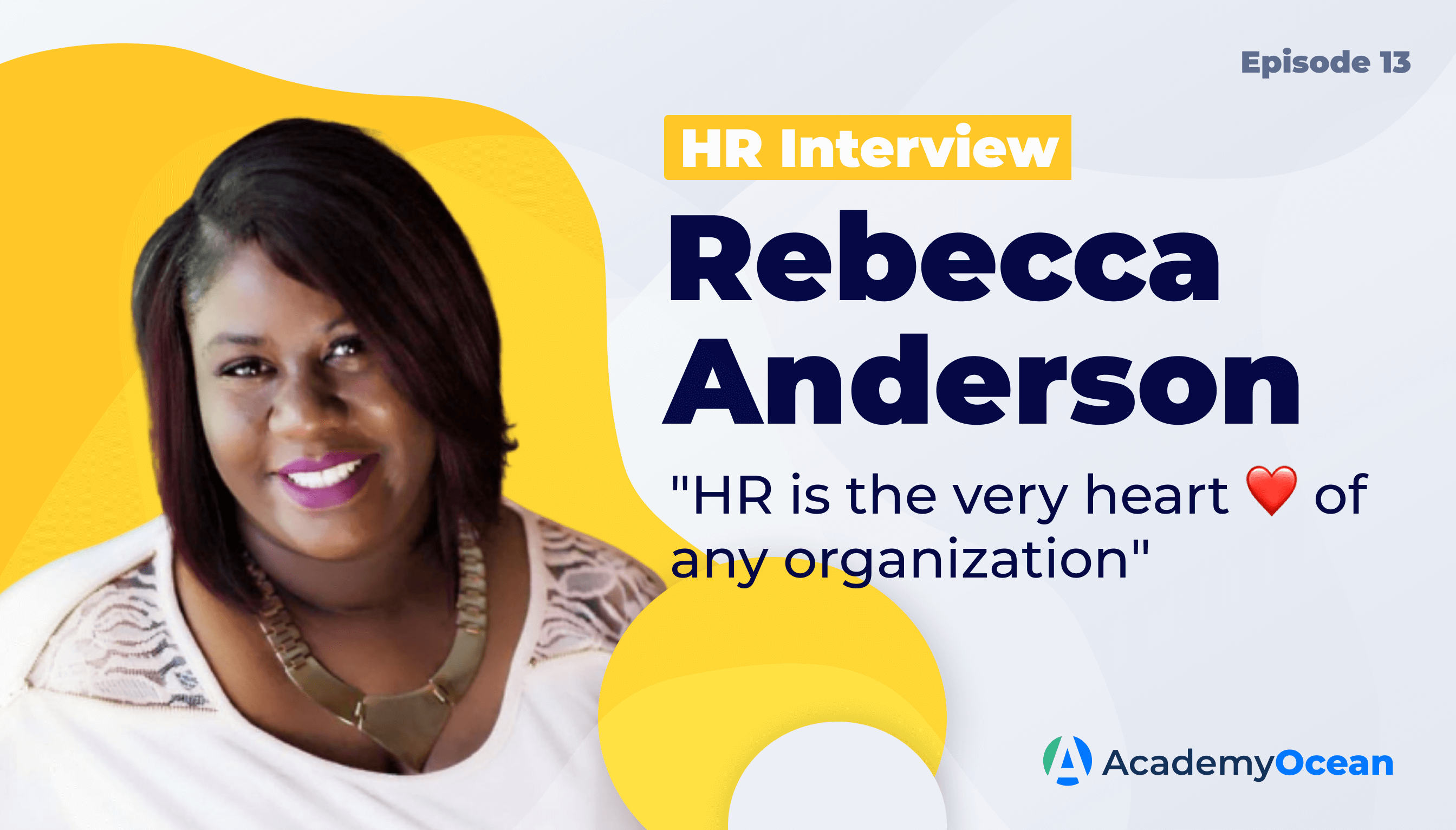 📌 Read the interview with Rebecca to the end to find out how is Oprah Winfrey and HR related and how Rebecca almost became a hostage of ghosts 👻
According to the U.S. Bureau of labor statistics, employment of human resources specialists is projected to grow 7 % from 2019 to 2029, faster than the average for all occupations. Human resources specialists will be needed to handle increasingly complex employment laws and healthcare coverage options.
As new companies form and organizations expand their operations, they will need human resources managers to oversee and administer their programs and to ensure that firms adhere to changing and complex employment laws.
We continue to look for true HR professionals to find out how rapidly the HR industry is developing and how it is adapting to new realities.Today our guest is Rebecca Anderson from Bunzl Distribution. Rebecca tells about herself:
"My role at Bunzl Distribution is a Corporate Benefits Administrator. In my current role, I manage and administer all benefits for not only corporate employees but for other regions of Bunzl across the US.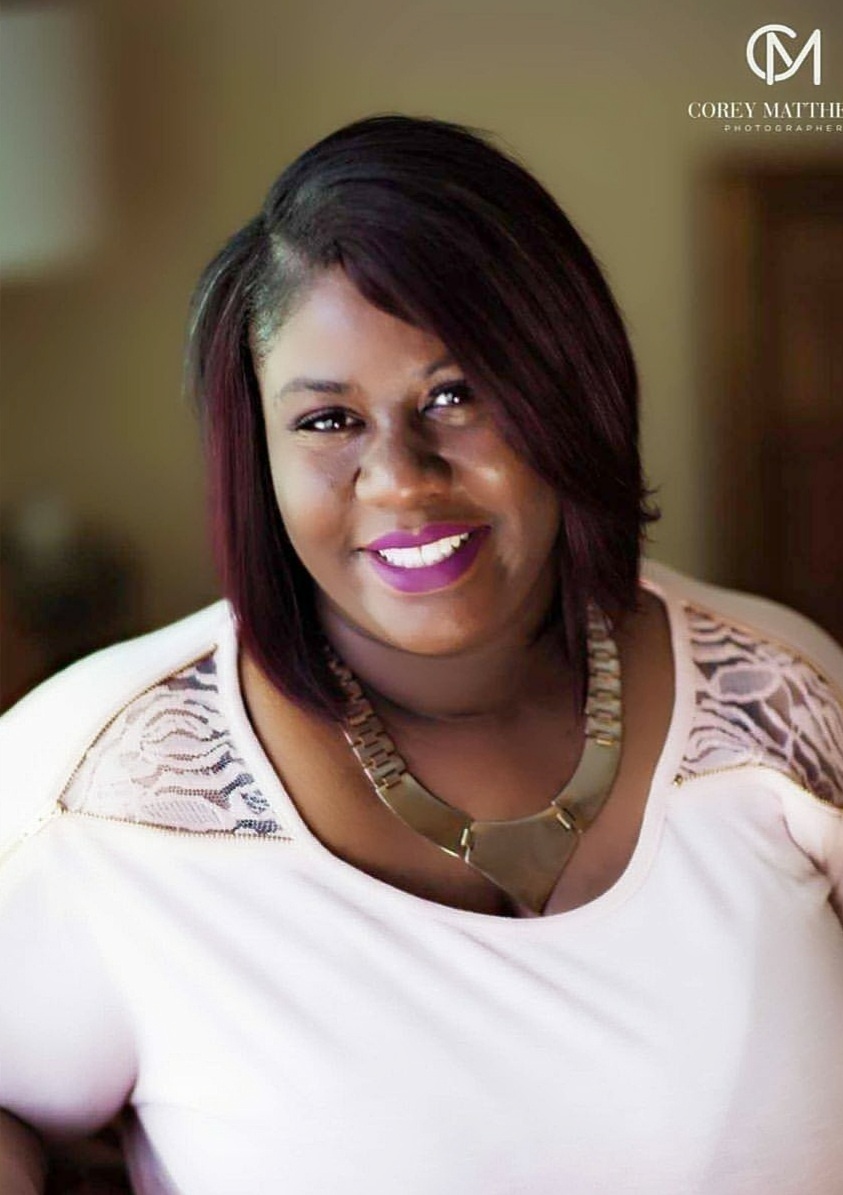 My main job is to make sure all employees eligible for benefits are taking care of from the beginning to the end. I have a Bachelor's Degree from Trident University in HR Management and working on my certification through E Cornell University in HR Diversity and Inclusion and my Certificate of employee benefits certification as well.
While working at Bunzl I have been able to be part of the first Employee Engagement Groups that was newly created within Bunzl.
This group focuses on the issues and or concerns of our employees.
I previously worked in Customer Service with Caleres aka Brown Shoe Company. While working at Caleres, I was able to obtain my associate's degree in Business Management."
Bunzl Distribution USA, Inc., provides outsourced food packaging, disposable supplies, cleaning, and safety products. The Company offers its products to food processors, supermarkets, non-food retailers, convenience stores, and other users. Bunzl Distribution USA serves worldwide.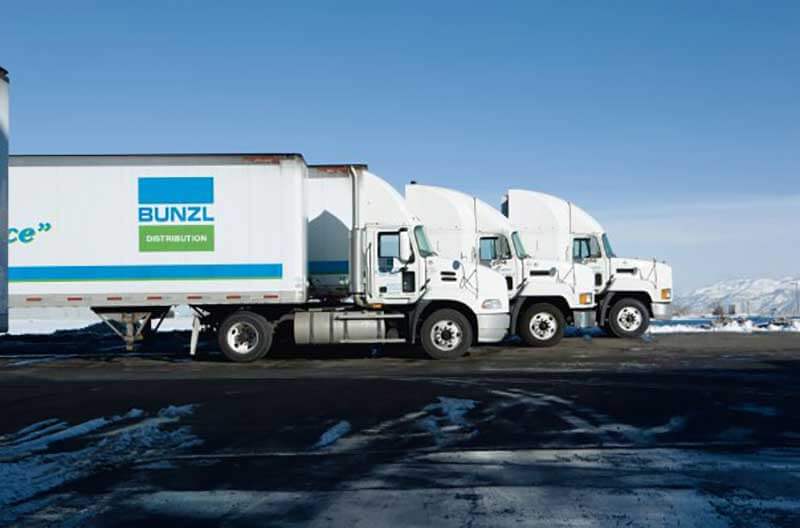 ---
AO: Nice to meet you, Rebecca and welcome to our AcademyOcean "studio". We usually start interviews with the question – What is the one thing that you enjoy most about working in HR?
R: HR is the backbone of any organization, as you may know. One of the many things that I love about working in HR is making a difference in an employee's life regarding any issues related to benefits. To be that "go-to" person when they have problems and to be able to help resolve those issues is extremely rewarding.
HR is ever-changing with new laws and compliance requirements, rules and regulations, etc. With that being said, there is never a dull moment within HR.
My career path with HR has been different than others, as it took me over 4 years to obtain an HR role. But, once I did, I seized this opportunity and ran with it.
AO: And did you work somewhere before becoming an HR professional, why did you decide to become an HR?
R: Yes, I worked in Customer Service for many years before switching over to the HR side. I have a strong Customer Service background that I still actually use working in HR Benefits. My initial start in HR was as a Workforce Specialist for a call center. I did employee scheduling there.
HR is the very heart of any organization. While Employee Engagement and Diversity and Inclusion are my true passions, having my first real stepping stone in HR Benefits has been amazing.
To be honest, my passion for HR started while working with a company where I saw unacceptable HR practices.
I told myself I wanted to change and make sure going forward. The employee is the priority. I wanted to be able to influence and develop employees. I wanted to be a part of the team.
AO: Every industry needs improvement and development. Can you name three areas that you feel need the most improvement, based on your understanding of common HR practices?
R: Training, Diversity and Inclusion, Recruiting/Retaining Employees.
Diversity and Inclusion have only recently become the forefront of the company. It is something that should have been recognized and established years ago. It took tragedies and recent events across the country to finally create and start conversations within the organization.
Diversity and Inclusion within the workplace are as important as it is to meet targets and quotas. A diverse workplace makes everyone feel inclusive, equal and be recognized as part of the organization in all areas.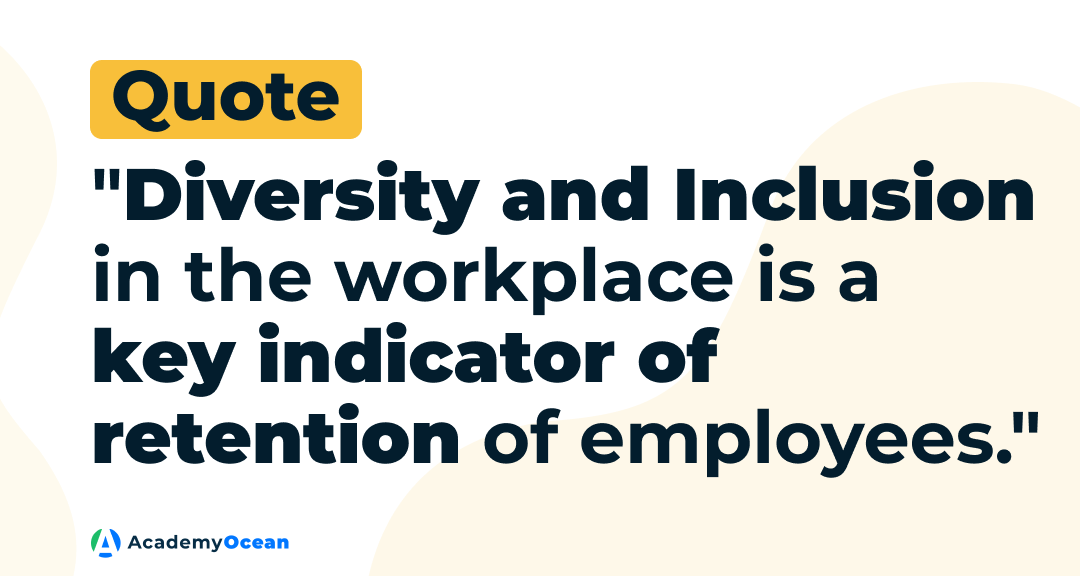 Training allows the employees to learn more and when a company doesn't see its importance, it can cause problems. Why, as a company, would you not want to grow your employees? I know that training can be costly, but this should take precedence over perhaps other things as a company. Training can improve the employee's performance, increase employee engagement, and improve employee retention and growth.
AO: Rebecca, I think there is a person who influenced your career growth. Can you name one (or several) HR experts whose work do you highly appreciate or take as an example?
R: I appreciate my current Senior Benefits Manager. While working under her, I have gained so many new skills to further my career in the future. Her leadership and decision-making skills are beyond amazing! She has pushed me to be a better person, not only in the workplace but in life in general. Her work ethic and beliefs have made a significant impact on my life. She has trained me to explore and master different skillsets.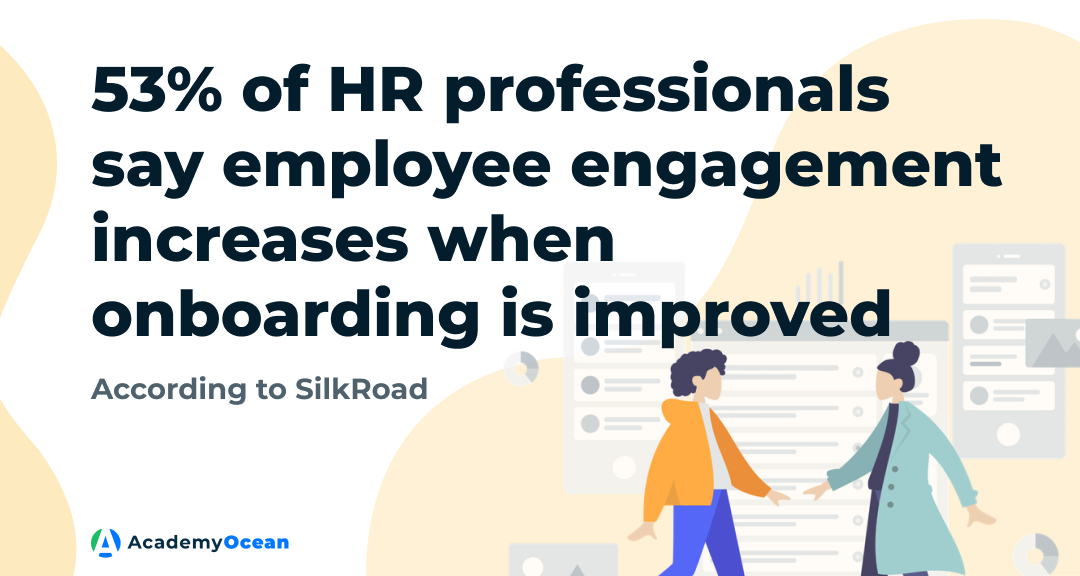 AO: According to SilkRoad, 53% of HR professionals say employee engagement increases when onboarding is improved. How does the onboarding of new employees go into your company?
R: From when I started at Bunzl, I can say the onboarding process has improved tremendously. We are more up to date to make it easier for the employee being initiated. As we all know, being onboarded has to make a lasting impression on the employee, and I feel Bunzl does a great job of making sure the employee is fully prepared.
AO: Nice, and what employee training programs are there in your company?
R: We currently have either one on one training, or we use a training platform system. With the platform, employees can log in to the system and get any additional training that is necessary on-site. While we all prefer one on one training, at times, we just can't get to the employee. But, with the help of intuitive, interactive training, it's pretty much the same.
Research by Glassdoor found that organizations with a strong onboarding process improve new hire retention by 82 % and productivity by over 70 %.
AO: Rebecca, what traditions your company has and what is your favorite one?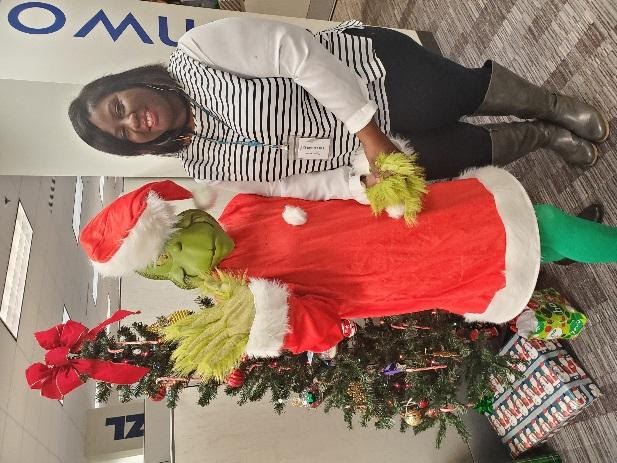 R: Honestly, I love it when we all come together each year for the Holiday Christmas event. I say this because there are times when you never get to see everyone.
On this occasion, we can break bread, relax and refrain from thinking about work. Employee Engagement is a passion of mine, so when we all can get together and interact, it makes my heart full.
AO: What a funny Grinch 😍 Rebecca, If the company you work on now were a person, what kind of person would it be? I hope not Grinch, hahaha.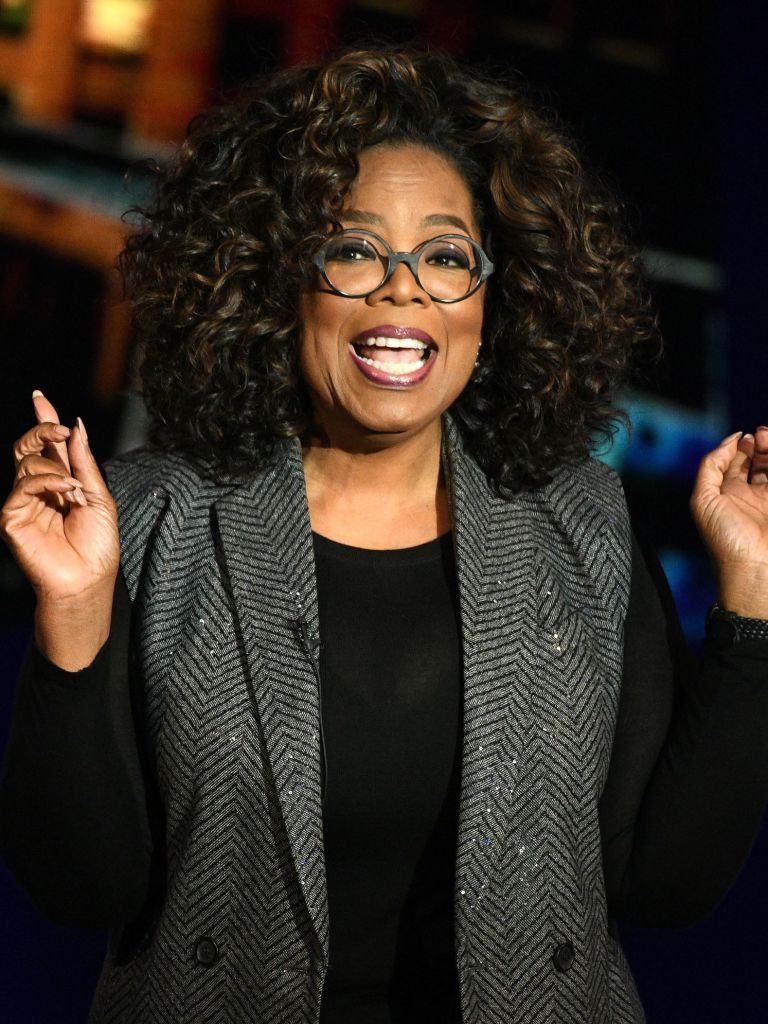 R: Good question. I would say this person would mirror Oprah Winfrey. This person would be motivating, innovative, mature, mysterious, fun, and think outside the box on all decisions.
As we all know, Oprah has so many characteristics that can be named, but I chose her because she started small like our company and now is unstoppable like how Bunzl is currently. Oprah and Bunzl both excelling everything that they do.
Oprah Gail Winfrey is an American talk show host, television producer, actress, author, and philanthropist.
AO: Oh, yes. Oprah's shows are awesome 😁 Let's talk about inspiration. What is the most valuable professional development advice you have ever gotten?
R: The most valuable professional development advice for me is to continue to follow your dreams, regardless of what happens to you. Push through any setback! Life is full of many twists and turns, but because of all the twists and turns, I can say with all the jobs, I have learned so much and transfer everything learned not only in my professional development but also in my personal life.
I can recall a time when I received not such positive feedback from a supervisor regarding my work. Of course, you are so bummed about what you're hearing as you felt you were doing as expected in your role. For me, I took and the feedback constructively and used it for my benefit. I improved upon what they thought I wasn't doing effectively and made sure when it was time for the next review, I made a 100% turnaround.
AO: Your dedication is inspiring! Keep it up! Let's move on to an unpleasant but important topic. Has your company experienced switching to remote work? How did you prepare employees for such changes?
R: Of course, switching to remote work changed the workplace structure for everyone. We not only have corporate employees, but we have warehouses, as well, and that the changes impacted.
The Management Team created a work from the home plan for all the employees. Written and verbal communications were sent out to the employees about the change. Because of Covid, our warehouse employees may have been hit the most, as we couldn't just let them work from home. The work still has to continue, but we put into place a brand new Safety Plan for the employees. We had to make sure as a warehouse employee that they felt safe coming to work.
HR changes included enhancing the sick leave policy, changes with IRS regulated 401K rules, adjusted work hours, and Dependent Care Health Spending changes.
AO: Yes, unfortunately, Covid has dealt a powerful blow to all industries in the world. But I'm sure we can bravely withstand this battle!I would like to end our interview on a cheerful note. What was the funniest/most unusual incident during your HR practice?
R: It's pretty hard to have funny moments with HR benefits, but I can recall when I had to fly to Portland to speak with a vendor. My supervisor booked the hotel, and because I knew she had great taste, I never looked at the hotel's details. Low and behold, we were staying at a hotel named The Heathman Hotel that was considered haunted. While I don't knock anyone that loves haunted hotels, that is something that I am not thrilled about!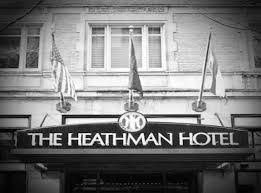 The only reason I knew it was haunted is that I kept hearing noises throughout the night, so I ended up going to the front desk to ask if anyone ever complained about noises.
While talking to the front desk, I overheard a conversation that the hotel is haunted and room 1003, which I was staying in, was the worst because a person that stayed there jumped out the room window!!!
Nevertheless, after hearing this, it turned my hotel experience from good to let me get out of this hotel right now, lol. I can laugh now, but if you asked me this prior, I was not a happy camper. While everyone else got a kick out of my story, I can honestly say this has been the funniest and most eventful thing that has happened to me.
AO: Wow 😱 You just told me an episode of the American Horror Story series!Thanks a lot, Rebecca for your amazing interview! We wish you good luck in your career, and in the future please try to choose the hotel yourself 😅
---
That's all for today, friends. See you at the next interview!
In case you would like to ask your own questions, write them down in the comments. Also, if you want to read an interview with a particular person, let us know.
Learn more about LMS 2.0 Platform for employee training.
Take care 😇