Interview #15 Mitali Ghosh: "I was very curious to learn about the human dynamics of business and felt sure that I could make a difference there."
November 24, 2020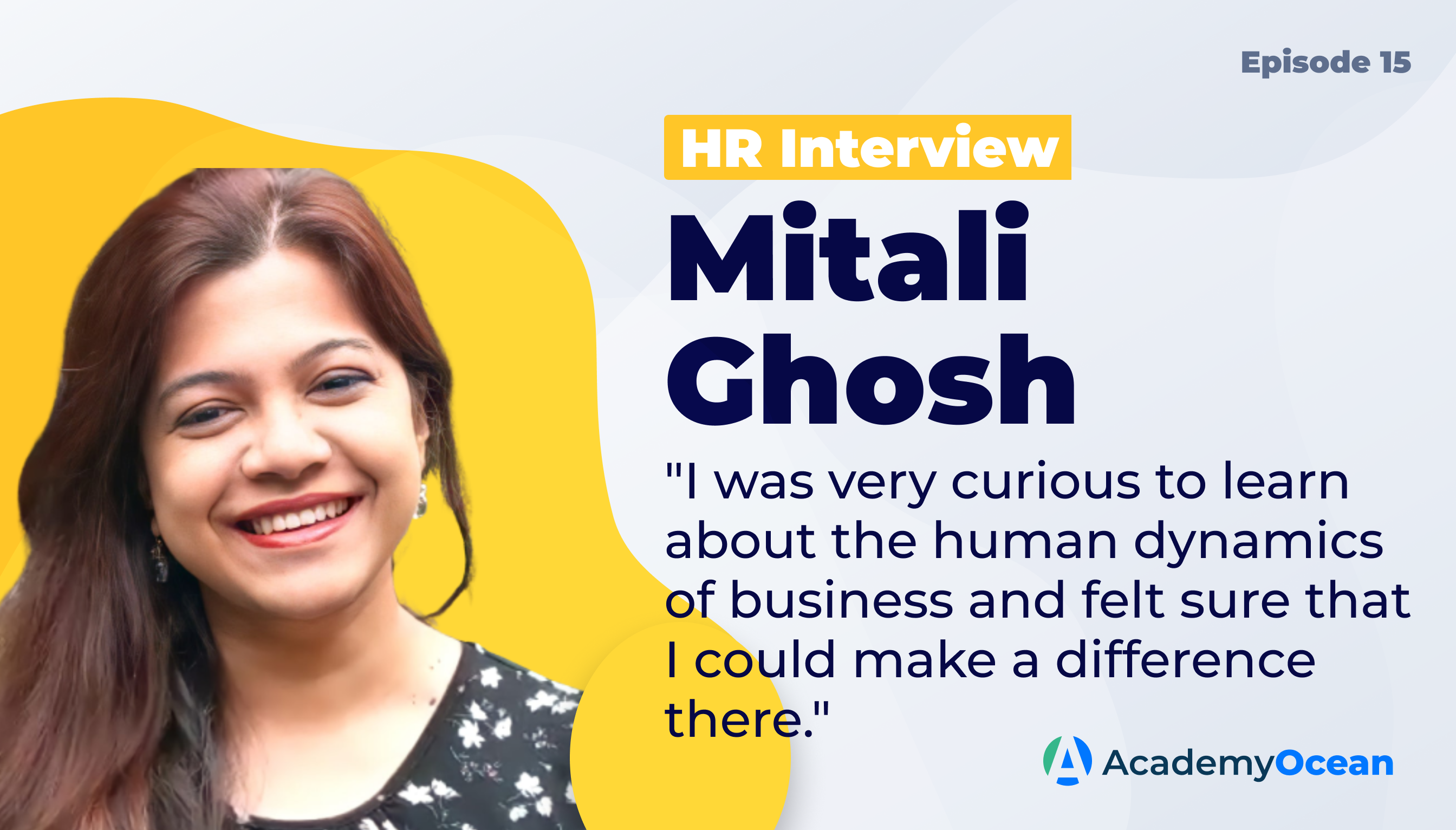 📌 Read the interview with Mitali to the end to find out how to make new hires focus on their Day 1 in a new company and who is this secret buddy that every newcomer needs.
According to HR statistics, more than half of people eventually burn out. About 61% of employees cannot handle the high levels of stress associated with their duties and the work environment. This fact should be a wake-up call for company leaders. An HR manager can help avoid burnout.
We continue to look for and conduct interviews with real professionals in their field, with HR specialists who help hundreds of employees cope with stress and burnout every day.
Today our guest is Mitali Ghosh, a Senior HR Business Partner at HCL America.
MBA in Human Resource Management Mitali has 10+ years of experience in HR with an emphasis on HR Business Partnering, Onboarding, Diversity& Inclusion and HR Program Management.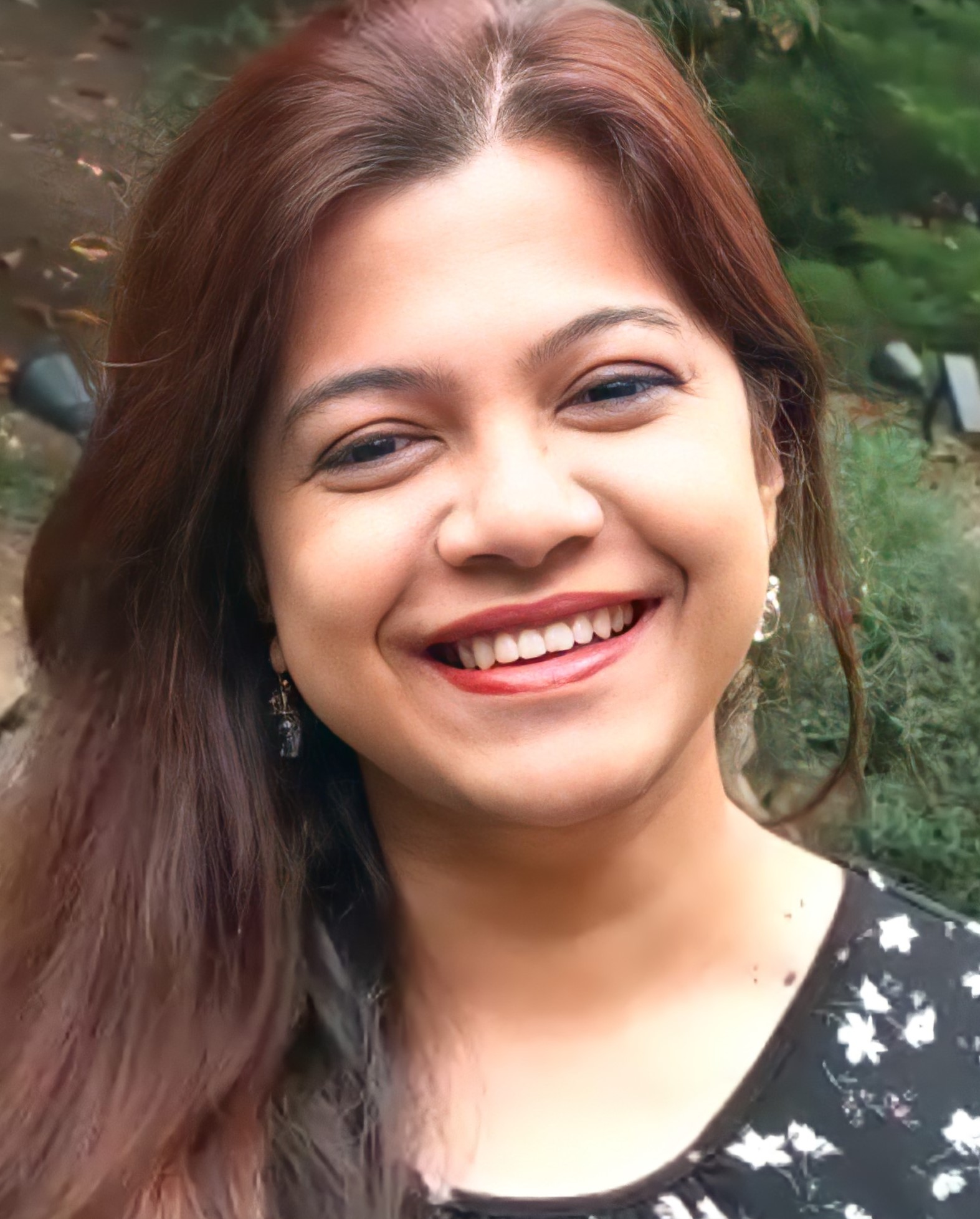 An exemplary HR leader she started her HR career with HCL technologies in India and has since then worked in Global roles with companies of repute like IBM, Accenture and Amazon. She has also worked on and off as an HR consultant with Startups in the US.
Passionate about her profession Mitali is an employee advocate and loves to challenge herself by constantly helping her business leaders achieve their people and culture-related goals.
At present, she works as Senior HR Manager with HCL America.
In her spare time, Mitali is a voracious reader and loves to travel with her family to visit new and exciting places. Some of her other hobbies include gardening, listening to good music and taking long walks exploring nature.
HCL Technologies is a next-generation global technology company that helps enterprises reimagine their businesses for the digital age. They offer an integrated portfolio of products, solutions, services, and IP through our Mode 1-2-3 strategy, built around Digital, IoT, Cloud, Automation, Cybersecurity, Analytics, Infrastructure Management, and Engineering Services, amongst others.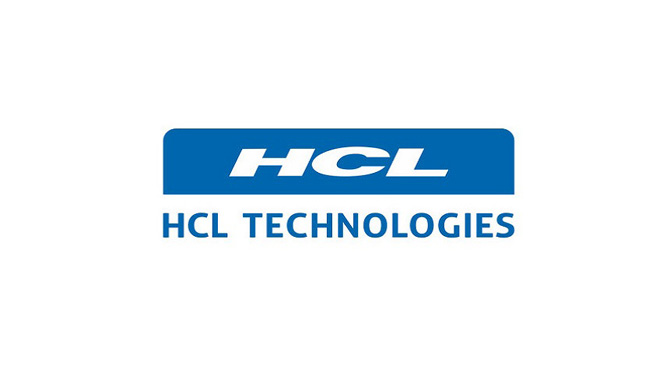 ---
AO: Nice to meet you, Mitali and welcome to AcademyOcean😊 Let's start the interview by talking about the beginning of your HR journey.
Did you work somewhere before becoming an HR professional, why did you decide to become an HR?
M: While pursuing my management degree, I was exposed to various dynamics of management in my first year, like operations, finance, marketing, business development, HR, legal, etc. I believe It was at that time when I realized my true calling was in HR. I was very curious to learn about the human dynamics of business and felt sure that I could make a difference there. I never regretted that decision and to this day, I am glad that I love what I do!
AO: Your last phrase sounds convincing. It is immediately evident that you are putting your whole soul into what you do.
Can you share your thoughts on why HR is an important function in any organization?
M: Absolutely! I feel the most important asset of any organization across industries is its people. HR, as a function, has definitely evolved over the years from being seen as a support/operations partner to a strategic partner to the business.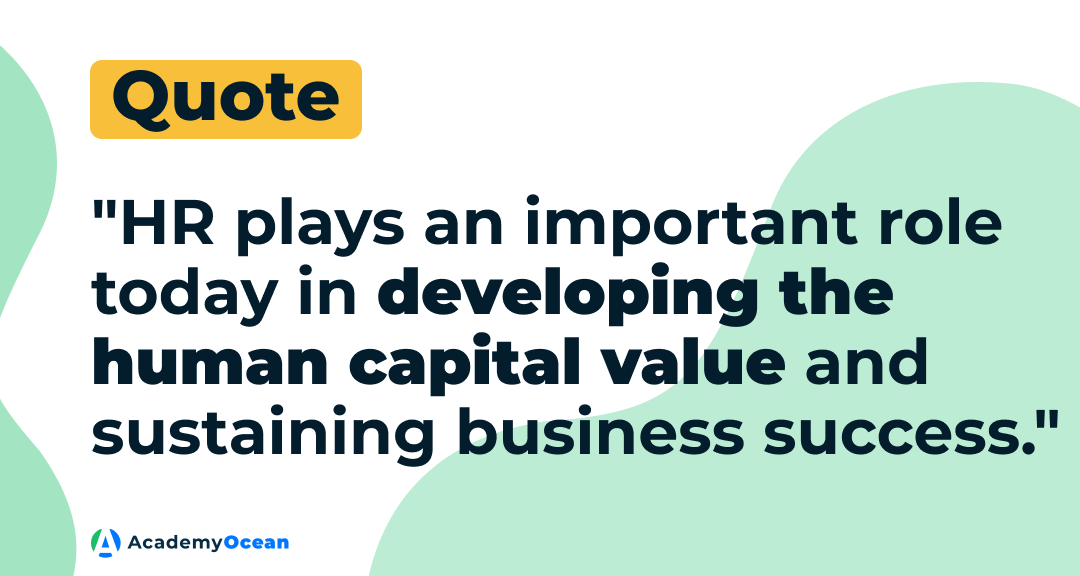 Business leaders depend on the HR department to hire, retain, and engage top talent and to spearhead organization goals like culture building, improving corporate/brand image, and improving customer satisfaction scores.
AO: Mitali, where do you see the HR industry in the next 5 years?
M: I think the industry is constantly evolving and hence there is a definite need to embrace the change and look for new ways of adapting oneself. A few trends that I definitely see coming up in the future are:
Increased competition in the labor market will further change the demand and supply dynamics and urge HR managers/leads to think out of the box and find innovative ways to attract and retain talent.
Technology will continue to evolve and there would be scope for organizations to shift more and more towards having a remote workforce and thereby provide more flexibility to employees. This will involve HR managers to be more agile and adept at responding to the challenges of managing a remote workforce.
Rigid hierarchical and complex matrix structures are soon going to be replaced by self-management practices in organizations. HR managers will have to develop a culture that strikes the right balance for both old-timers and the Millenials.
The collaboration will be the new mantra and rigorous collaboration beyond silos and company boundaries will be key to business success.
HR evolution. Experts about the future development of HR.
AO: Working with people isn't exactly easy. What difficulties do you usually face working as an HR specialist?
M: I definitely do like challenges and believe that you cannot really enjoy your work unless there is a fair amount of challenge in it. Some of the challenges in recent times for me have been:
Managing a diverse and remote workforce – We were all forced to take this head-on this year due to the pandemic situation across the globe. Strategies for engaging your remote workforce have definitely been a challenge this year for most HR managers.
Rewards and recognition that cater to all – In today's diverse workforce, definitely what motivates one person doesn't motivate the other. So finding an R&R platform that is flexible enough and can cater to all is a challenge.
Retaining top talent and pruning your organization off underperformers is a challenge as well due to the competitive labor market.
AO: This year has really become a trial of fire for many companies. Transition to remote work is the biggest challenge faced by HR managers.
Can you name three areas that you feel need the most improvement, based on your understanding of common HR practices?
M: I think the 3 HR areas that definitely need improvement are the following:
Recruitment and Onboarding journey for an employee – I think this is the first step in an employee life cycle where a potential candidate interacts with the company. I feel these initial interactions are hugely underrated and have a lasting impression on the employee's mind.
How to create a network of ex-employees and look at innovative ways to getting them back – Given the limited options in the talent pool, I know a number of MNCs are exploring new ideas in this area to attract and rehire high potential ex-employees. However, there could be more work done here.
Lastly, I feel there is still a lot to be done on coaching managers to have difficult conversations with employees and legal issues and how to train them to be more accountable and responsible for their staff performance and engagement levels.
Learn more about the future of onboarding and training.
AO: Studies show that 6 out of 10 managers have had an employee leave within their probation period – with 43% of those employees leaving within the first month due to poor onboarding practices. So, I absolutely agree with your points!
Can you name one (or several) HR experts whose work do you highly appreciate or take as an example?
M: I wouldn't want to really name anyone in particular. I feel I have had the opportunity to learn something new from every leader I have worked with so far and it has been a rewarding journey for me.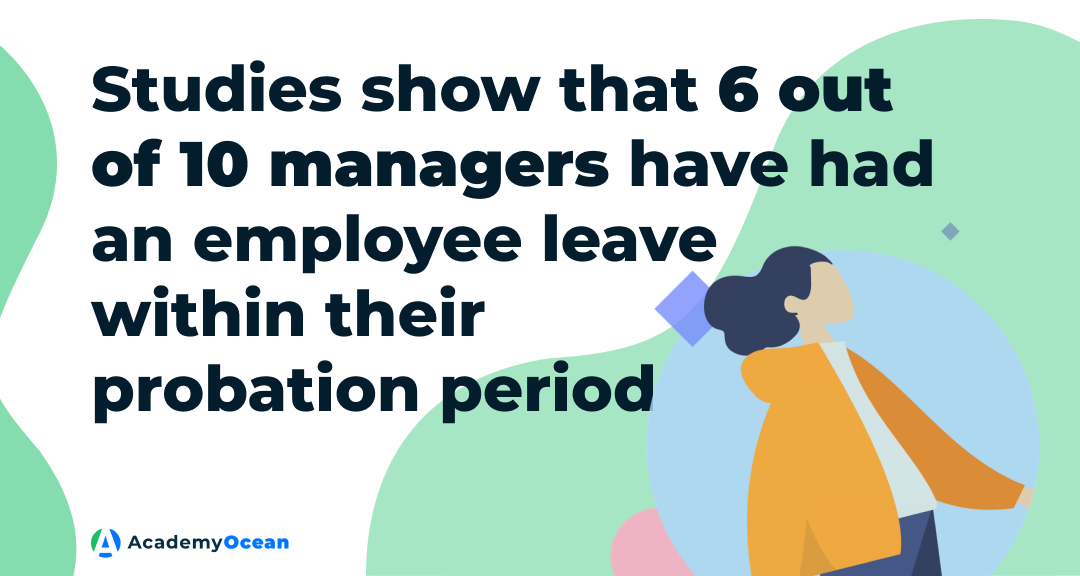 AO: Having a good mentor is really worth a lot. Let's talk about the adaptation process.
How does the onboarding of new employees go into your company?
M: Since I belong to the IT industry, Onboarding for our employees is completely automated and streamlined. The onboarding experience includes online corporate induction, getting to know key policies and practices relevant to them and finishing their requisite paperwork for system-related updates.
We try to ensure that they complete these immediately after offer acceptance so that we are able to plan their Day 1 with In-Person meetings with Business Leaders, HR, team members and other key stakeholders. This helps them to focus well on their Day 1 and not be tied up with transactional things. They do have the tools and resources with them right from Day 1.This is typically followed by more in-depth in-person sessions for a week with immediate HR business partners and project level induction by all the business stakeholders.
7 awesome employee onboarding traditions that reflect a great company culture.
For Every new joiner, there is also a buddy who is tagged right at the time of hiring until they complete 3 months in the organization to ensure that they feel comfortable navigating the company's systems and processes. The Buddy initially has weekly check-ins with the new joinee for a month, followed by a fortnightly schedule. After completion of 30/60/90 days, we do have a new joiner feedback survey that necessarily all new joiners need to respond to so that we have insights on what is going well and what really needs improvement as part of our process.
AO: Wow, your company has really fascinating onboarding process. And what about traditions?
What traditions your company has and what is your favorite one?
M: We are a company that really thrives on innovation and value creation for our customers. Every year we have an "Ideapreneurship" week when we encourage employees to come up with cool and creative solutions for our customers. These are initially evaluated by the company leadership team based on various set criteria like their ease of implementation, customer cost savings, creativity, etc.
The top 10 intrapreneurs' ideas are taken for review with the customer and finally implemented at an organization level. I feel this is a really great way to showcase your employees' talent and gives a huge opportunity to individuals as well to prove their potential by following their passion.
AO: Nice, your corporate culture is also great!
I think every person has some quotes in mind that help them overcome problems and achieve goals.
What is the most valuable professional development advice you have ever gotten?
M: I think the most valuable professional advice I have ever received was from one of my early mentors.
They told me that for an HR professional to be successful, it is of utmost importance to strike the right balance between being empathetic to your employees and understanding how you can add value through your job to the overall business.
I felt this to be an important aspect as one of our prime roles in the organization is managing internal stakeholders and their expectations. Hence to gain their long-term trust and confidence in you, it is important that you understand their goals and challenges very clearly and are able to partner with them effectively in driving the people's agenda.
AO: Mitali, let's close our interview with a bit extraordinary question.
If the company you work on now were a person, what kind of person would it be?
M: Due to its large size and widespread operations, I feel my company is very bureaucratic and matrixed at times. However, it's a company that truly believes in the Employee First philosophy and has a culture where people feel encouraged, supported and appreciated.
AO: Thanks a lot, Mitali for your awesome interview! We wish you all the best and good luck in your career!
---
That's all for today, friends. See you at the next interview!
In case you would like to ask your own questions, write them down in the comments. Also, if you want to read an interview with a particular person, let us know.
Learn more about LMS 2.0 Platform for employee training.
Take care 😇