Interview #4 Leanne Bernhardt: "I sit at the table, and I've earned it!"
August 17, 2020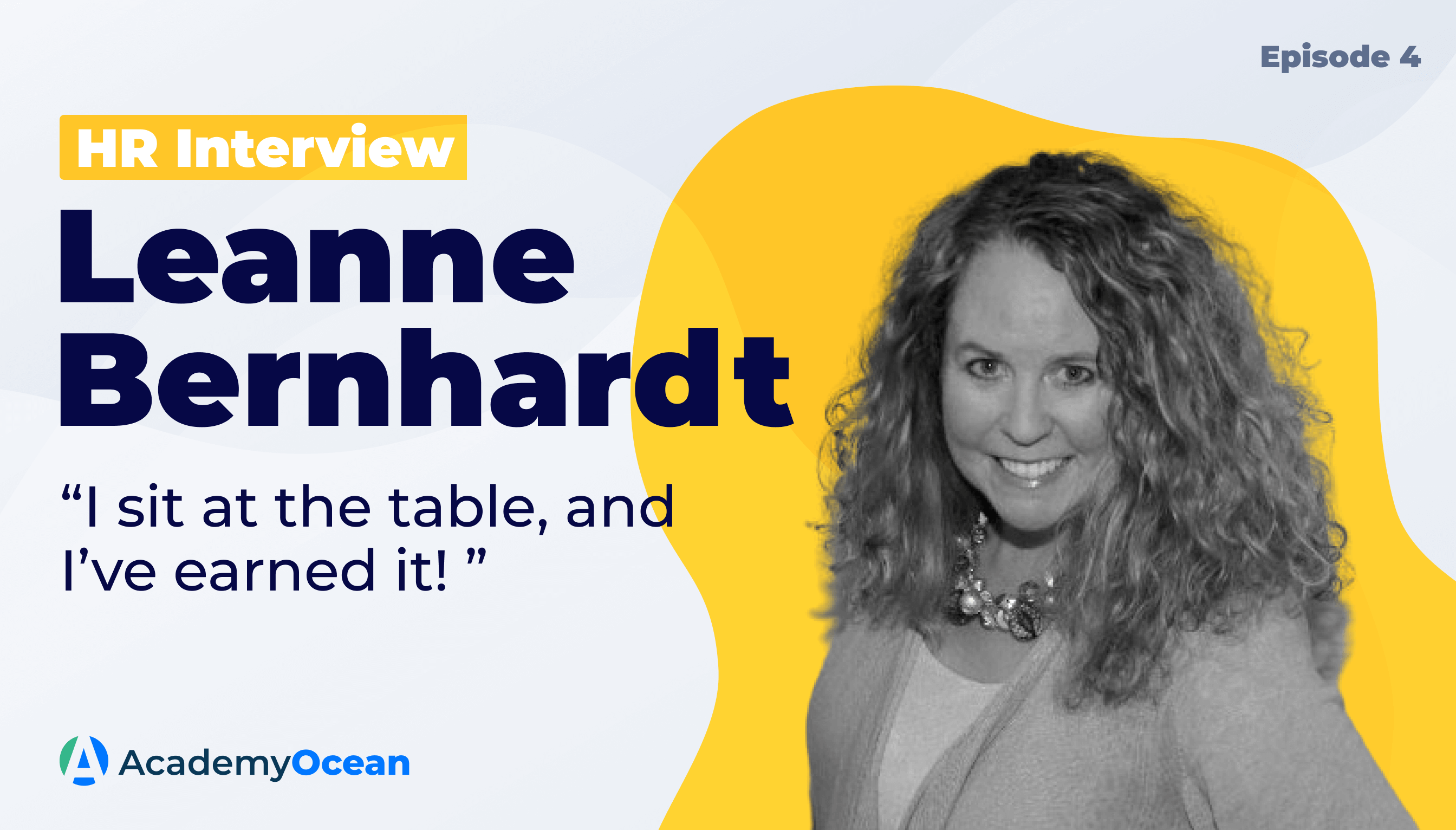 Welcome to all our readers! We come back to you with our blog topic "Interviews with HR specialists." For new readers and those who do not remember what we are writing about in such articles, I will quickly remind you.
These interview articles focus on HR professionals' experiences and one of their goals is to develop the HR sphere, train newcomers and inspire young specialists to new achievements.
Today we will have a talk with Leanne Bernhardt, CHRO at Xactly Corporation, a leading provider of cloud-based incentive solutions.

Xactly Corporation is a pure-play, SaaS company that provides cloud-based enterprise software and services. They offer tools to allow for sales performance management, sales effectiveness, sales compensation, and employee engagement.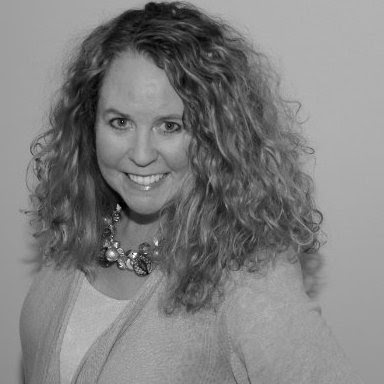 An accomplished HR leader with over 25 years of extensive HR experience, Leanne is not only responsible for attracting the best talent to accelerate continued growth, but also for implementing creative programs to engage employees further.
Before Xactly, Leanne held senior leadership roles at companies, including Brocade Communications Systems, Bay Networks, and Seagate Technology, where she partnered with C-level executives to help support their global talent initiatives.
---
AO: Leanne, tell us what is the one thing that you enjoy most about working in HR?
L: There are so many things that I enjoy and the one thing I like most about working in HR is the integrated nature of the work and the impact of that work.
A new kind of HR professional is emerging – one that is focused on not only the foundational aspects of the business of HR, such as the Benefits and Compensation strategies, but one that is uniquely focused on aligning strategic HR products, and programs, to business priorities. It also requires someone to be acutely aware of the need for diversity, inclusion and belonging by providing and promoting an atmosphere of respect.
These priorities are intentional and require strong HR acumen, combined with a depth of understanding about the business, and significant alignment with the CEO and executive leadership team.
AO: Can you name three areas that you feel need the most improvement, based on your understanding of common HR practices?
L: HR leaders are expected to deliver the core HR processes really well – these are the table stakes. If you don't do these things well, the foundation by which all other work gets done will fail. Contributing beyond your functional role is also an area that many HR practitioners fail to achieve because they remain siloed within their own organization – it's a significant gap for many HR leaders.
Another key improvement area is the ability to make business decisions based on data and analytics. Your business leaders expect this level of acumen. And finally, if you are a CHRO that is not laser-focused on Diversity, Inclusion and Belonging efforts, it's time to change course.
I am supported and surrounded by a great HR team. They deliver a strong set of core HR products while constantly learning and adapting to new ways of working and thinking. They are a "learn it all" organization with a mindset that not only accelerates their ability to be operationally efficient while enabling them to be strategic partners to the business.
AO: Who do you think is the top 1 HR expert in the world and why?
L: I've always admired Pat Wadors for her progressive and innovative HR strategies. More specifically for the contributions, she has made in the areas of diversity, inclusion and belonging.
Pat Wadors is the chief talent officer at ServiceNow.In her current role, Pat is leveraging her years of experience scaling world-class talent organizations – including LinkedIn, where she served as the senior vice president of global talent – to help redesign and transform ServiceNow.
Research by O.C Tanner conducted as part of their 2018 Global Culture Report, which surveyed more than 15,000 workers across a dozen countries, shows that when onboarding is successful – centered on training, connecting the new hire to purpose, and recognizing early accomplishments – there is a 70% increase in an employee's sense of belonging , a 50% increase in their engagement , and a 37% increase in their understanding of organizational purpose .
AO: Leanne, tell us how is the onboarding of new employees managed at your company?
L: Xactly pivoted quickly to a best-in-class virtual onboarding strategy, due to COVID-19. Pre-employment engagement begins with a solid understanding of the expectations of the role. At Xactly we use Impact Job Descriptions.
Impact job descriptions– job descriptions that break down descriptions into consistent sections - About Us, The Opportunity, The Team, and the Skill Sets needed for the role.
Then we outline what the new hire will do within one, three, six and twelve months – upfront and with clarity. Candidates find these structured descriptions very helpful. More importantly, research shows that removing the laundry list of requirements helps to reduce the tendency of diverse candidates (including female candidates) to self select out of the process at the applicant stage. We have found this to be true in our metrics.
AO: Pretty interesting, Leanne. Our team wondered what traditions does your company have and what is your favorite one?
L: We have many traditions. My favorite tradition is C.A.R.E Week. C.A.R.E Week is an annual event that kicks off on a Monday and continues throughout the week. Each day focuses on a different aspect of our Core Values: C.A.R.E. (Customer Focus, Accountability, Respect and Excellence).
The week culminates on a Global Day of Giving – a day when our employees give back to the communities where they live, work and play. They do this virtually, in person, and financially. Xactly's XactlyOne Foundation donates thousands of dollars annually and our employees have volunteered over 4,000 hours of their personal time to various non-profits and charities globally.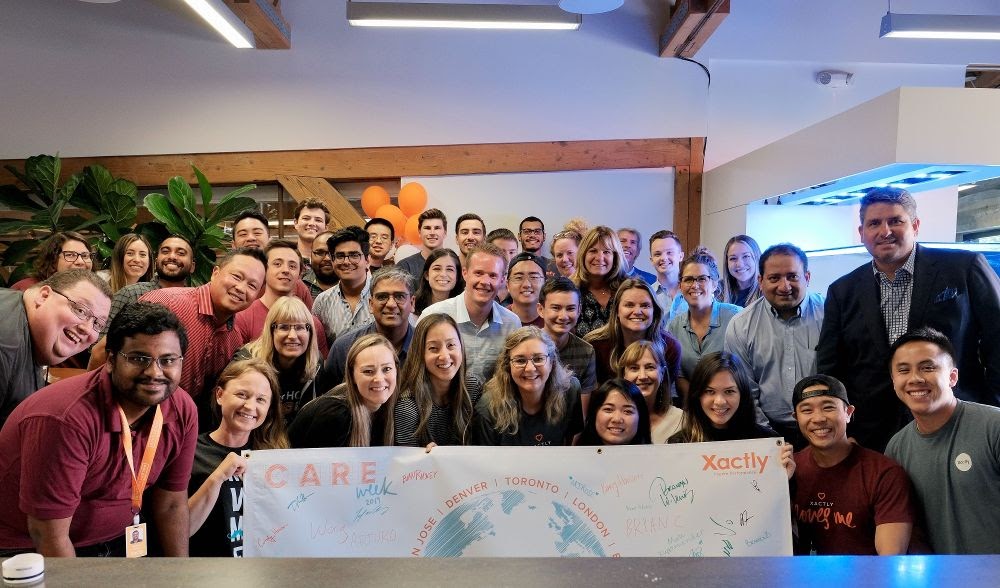 Events such as these allow our employees to recognize how important our core values are and how seriously we take them. It's a phenomenal event, one of a kind.
HR may very well be the only profession where women have outpaced men in the top job.
71% of HR professionals are female. This number is increasing every year. According to Namely's 2018 Workplace Diversity Report was published in June 2018, women represented 67% of HR.
AO: Why do you think the HR profession is dominated by women?
L: There are a number of theories as to why women dominate the HR profession. Oftentimes modern and progressive HR leaders must combat the outdated stereotypes that have long plagued them (from the "party planners" to the "department that hires and fires people").
On the upside, HR may very well be the only profession where women have outpaced men in the top job. It's a great example to emulate for other key business roles often dominated by our male counterparts.
AO: What employee training programs are there in your company?
L: Knowledge is power and at Xactly, we see the importance of continuous growth and career development for all of our employees. We encourage employees to take initiative to seek development opportunities and support employees who are interested in learning programs, conferences, or courses to expand their skill sets, etc.
A high percentage of on-the-job experiences are encouraged. These on-the-job experiences are supplemented by management development courses for people managers (successful completion is tied to compensation), boot camps, 360-degree feedback, technical and "soft skills" training available via a Learning Management System (LMS).
Accelerate programs and other learning strategies such as New Manager Assimilation resources, the Insights Discovery Evaluator, early career development curriculum, Go-To-Market training, and CEO prep programs, round out Xactly's learning strategy.
AO: And the last our question – What is the most valuable professional development advice you have ever received?
L: I have a lot of mentors, and people I trust to give me feedback. The most valuable professional feedback has been to "let your professional attributes shine". Many women struggle with self-promotion. I'll admit, I still struggle with self-promotion but I am much more aware of when I am underselling myself. I often hear HR professionals say they want to "sit at the table". I sit at the table, and I've earned it. In parallel, I am always seeking out new opportunities to contribute.
... let your professional attributes shine.
---
Leanne Bernhardt was our guest today. We hope you enjoyed the interview. In case you would like to ask your own questions, write down them in comments. Also, if you want to read an interview with a particular person, let us know.
Learn more about LMS 2.0 Platform for employee training.
Take care 😊