For Employee Onboarding
|
5 min read
What Is Employee Satisfaction? Benefits And Best Practices
September 14, 2023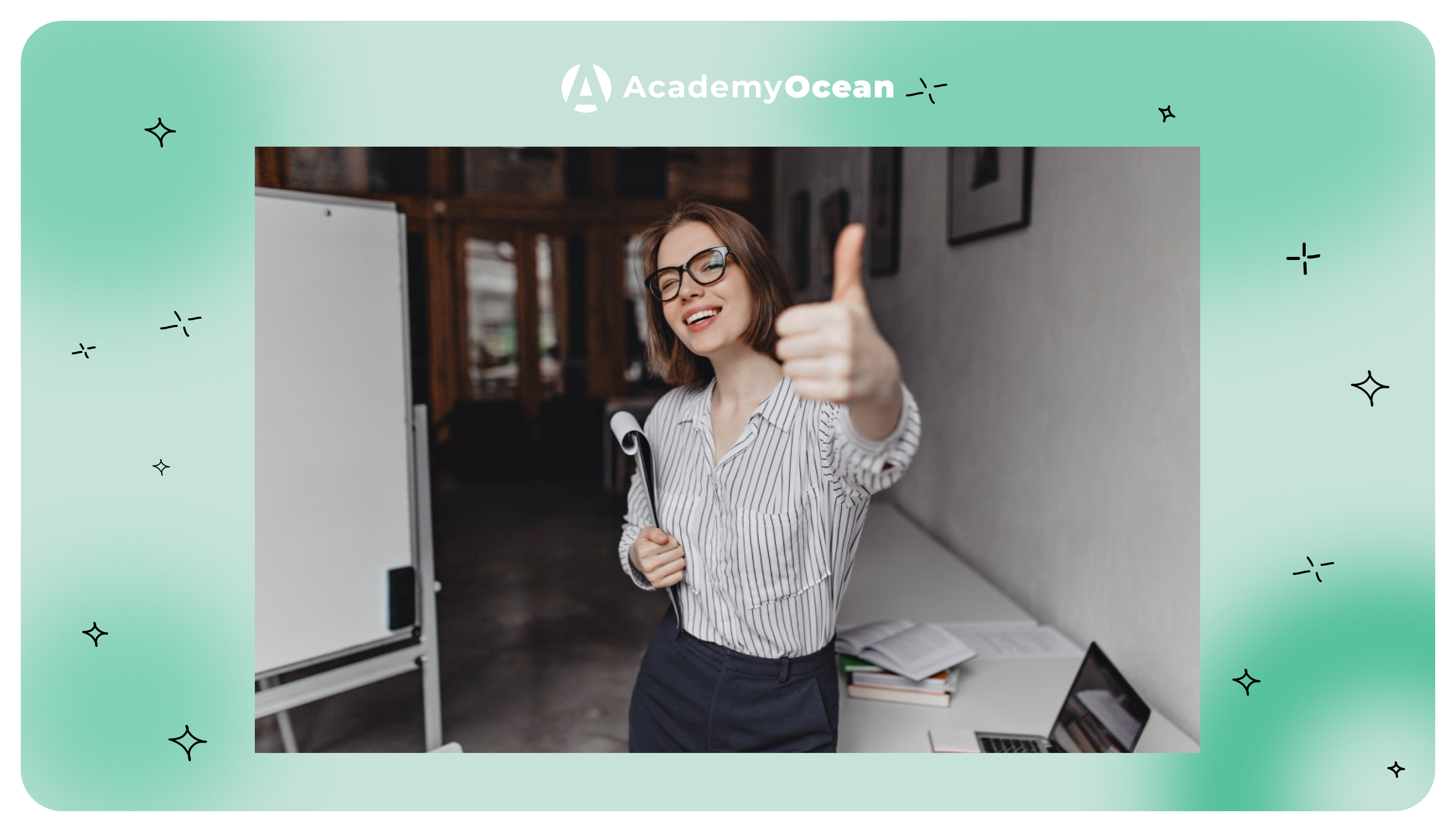 These days, when changes occur daily and don't seem to stop, businesses of all sizes are seeking ways to remain competitive in today's market. One of the often overlooked keys to success is employee satisfaction. It's not just about having a happy team; it's about Creating an Engaging Training Materials environment where people thrive, stay engaged, and contribute their efforts to the business.
Today, I will explore the concept of employee satisfaction, why it's crucial, and the benefits it brings. We'll also delve into the essential factors contributing to people's satisfaction and discuss best practices to maintain high satisfaction levels within your workforce.
What Is Employee Satisfaction?
Worker satisfaction refers to their organizational roles' contentment and management satisfaction experience. It's not merely about superficial happiness; it goes deeper into whether people feel their work is meaningful, whether they are recognized for their efforts, and whether they have the chance to build their careers and develop their skills.
Measuring satisfaction usually involves surveys, feedback sessions, and interaction channels to gauge opinions and feelings about their working environment. These assessments help to estimate improvement areas and implement tactics to enhance satisfaction and happiness.
Why Is Employee Satisfaction Important?
It is not just a feel-good metric; it directly impacts an organization's bottom line and overall success. Here are some compelling reasons why employee contentment is vital:
Benefits Of High Employee Satisfaction
In the following section, I will explore the profound impact of worker satisfaction on various aspects of an organization's success. We'll delve into how high satisfaction levels can significantly reduce turnover, boost productivity, foster a positive organizational culture, and cultivate unwavering employee loyalty.
These factors are essential not only for the well-being of your workforce but also for the long-term stability and growth of your business. So, let's dive in and understand the intricate connections between employee satisfaction and these critical facets of organizational success.
Lower Turnover
High satisfaction significantly reduces turnover numbers. Satisfied employees tend to stick to their current employer, reducing recruitment and training costs. Lower turnover also means organizations retain institutional knowledge and expertise, contributing to long-term stability and success.
Higher Productivity
Satisfied employees will pay more attention to their work because of increased motivation and engagement. They will also be more loyal and actively contribute, going the extra mile. This heightened productivity positively impacts the quality of products and services, leading to greater customer satisfaction and business growth.
Fostering A Favorable Organizational Culture
A satisfied workforce contributes to a positive organizational culture. Those who feel valued and respected tend to collaborate better, support one another, and embrace the company's values and mission. This, in turn, improves teamwork and a healthier work environment.
Loyalty
Loyal people are an invaluable asset to any organization. Satisfied people may become brand ambassadors, advocating for their company inside and outside the workplace. This loyalty has a significant impact on customer relationships and reputation.
Essential Factors Of Employee Satisfaction
Achieving high levels of this metric requires understanding the key factors that contribute to it. Here are some essential elements:
Skillful Fit
Matching worker skills and competencies with their roles is essential when people feel that their abilities are being utilized effectively and are continually learning and growing their happiness.
Good Atmosphere
Creating a positive work atmosphere is vital for satisfaction. This includes a physically comfortable workspace, a respectful and inclusive culture, and effective communication when people feel comfortable and safe at work.
Best Practices For Maintaining High Employee Satisfaction
Now that we understand the importance of satisfaction and its essential components let's explore some best practices for maintaining people happy within your organization.
Vigilantly Monitor Employee Growth
Continuous growth and development are essential for any business. Implement regular performance evaluations and career development plans. Encourage people to set personal and professional goals and provide the necessary support and resources to help them achieve them. When everyone sees a path for growth within the organization, they have higher chances to be proactive.
Nurture A Robust Company Culture
Building a company culture plays a crucial role in satisfaction levels. Value diversity, inclusion, and innovation. Encourage open and transparent communication channels where everyone can voice their concerns and ideas. Recognize and celebrate achievements and milestones within the organization. A strong culture fosters a sense of belonging and pride among the team.
Employ Strategic Hiring Practices
Hiring the right people from the start is essential for maintaining high satisfaction levels. Implement a rigorous recruitment and selection process that considers the candidate's skills and qualifications and their cultural fit within the organization. When people align with the company's values and culture from the beginning, they build app loyalty and happiness in their roles.
Acknowledge And Incentivize Employees
Recognizing and rewarding contributions is a powerful tool for enhancing staff satisfaction. Implement a recognition program that acknowledges both individual and team achievements. Incentives such as bonuses, promotions, and non-monetary rewards like additional time off or professional development opportunities can motivate people and make them feel valued.
In conclusion, employee satisfaction is critical to an organization's success. It directly impacts turnover rates, productivity, culture, and loyalty. To maintain high levels of happiness, organizations must focus on the satisfaction of employees and fostering a convenient atmosphere.
Best practices include:
Monitoring team growth.
Nurturing a robust company culture.
Employing strategic hiring practices.
Acknowledging and incentivizing the team.
Organizations can unlock their full potential and thrive in today's competitive business landscape by prioritizing personal happiness.
When creating engaging training materials to enhance worker satisfaction, consider utilizing tools like AcademyOcean. AcademyOcean can help you design interactive and practical training programs that align with your organization's goals and values, further contributing to the satisfaction of your staff.