Alexandra Brandsch from heycar: "I have found my HR path by "mistake", fell in love with it and never looked back."
May 19, 2021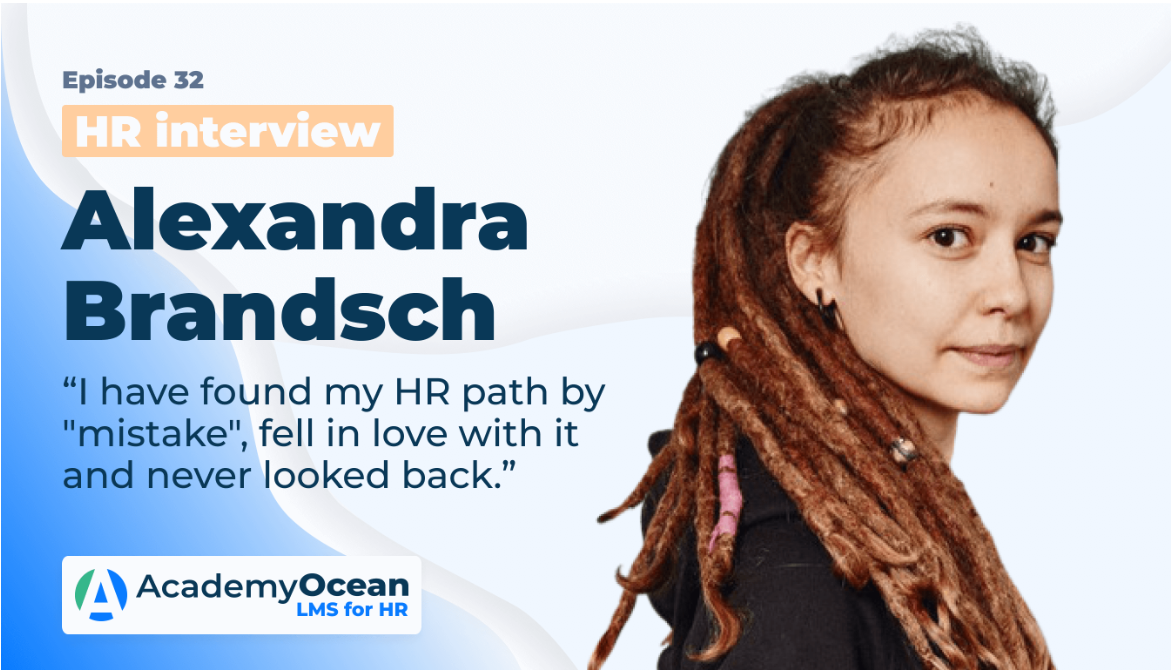 📌 Read the interview with Alexandra Brandsch to find out what the All Hands meeting is and what strange situation once happened during one of the interviews.
Hello friends!
We suppose it is time for a new interview on our blog!
Highly engaged teams see a 41% absence reduction. Engagement specialists at Gallup claim that highly engaged business units realize a 41% reduction in absenteeism. These same units see a 17% increase in productivity, achieve a 10% increase in customer ratings, a 20% increase in sales, and achieve 21% greater profitability overall.
More fascinating facts you will find in our new interview with Alexandra Brandsch, Senior People Operations Manager at heycar.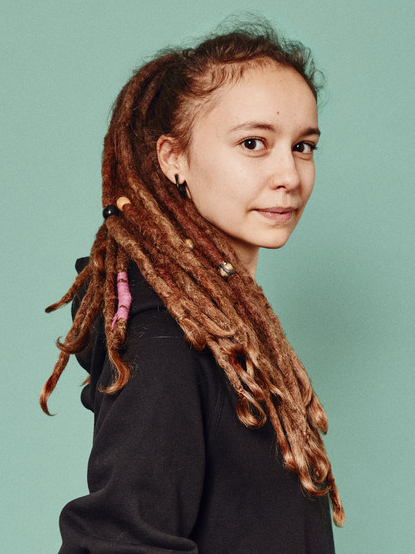 Alexandra is originally from Romania but grew up german-speaking, her family being part of the Transylvanian Saxons minority. She was always a curious being that enjoyed helping others more than anything. She says, "I have found my HR path by "mistake", fell in love with it and never looked back."
From recruiting, admin stuff, relocation and visa services until the creation of work documents, onboarding, payroll and a bit of HR Analytics – now finding her place in the People Operations department.
She is proud to be one of the "People" people (people taking care of people) – as one of her dearest ex-colleagues used to call the HR department."
heycar is a fast-growing start-up that's based in Berlin, London and Barcelona, and they are here to change the way customers find and buy their next car. The company only offers the best quality cars, from carefully selected dealers, and a market-leading online experience that helps make the process of buying a car feel great.

---
AO: Nice to meet you, Alexandra and welcome! Did you work somewhere before becoming an HR professional, why did you decide to become an HR?
AB: My first job was at 16 when I worked at a small bookstore in my hometown during weekends, selling books and souvenirs to (mostly) German tourists visiting Romania. But my journey with HR started while I was studying Economics at a University in Cluj, Romania. I needed money to pay the rent so looked for a part-time job – this is how I became an HR Trainee for a software company – this was my first touchpoint with HR and it was love at first sight.
I worked there for 1,5 years until I finished my Bachelor's and moved to Berlin. Coming here in 2014 I couldn't find a job in the HR field at first so I worked in Customer Relations at a company that organized conferences. But my heart was still longing to work more with People again, so after 3 years I applied again for a Junior HR Assistant position and got the job! From there it went amazingly well – In just 2,5 years I managed to cover almost all HR-related topics, from recruiting to employer branding and of course, what I do best – People Operations.
I consider myself a person that always wants to help others and this area of work allows me to do this every single day – from onboarding to payroll.
So I think that's why I knew that, even though I studied Economics, I would like to pursue a career in the field that makes me feel closer to people than anything else.
AO: Nice, you had such a full path to the HR field. Can you share your thoughts on why HR is an important function in any organization?
AB: Do you mean, why is HR THE MOST important function in any organization? I have to admit, I am a big fan of moving away from the Human Resources term and going forward with People, People & Culture or other more people-focused terminology. Because people are more than a resource, they are the very essence of every company. You can't have a successful company without people that are motivated, happy and properly set expectations from the very beginning. That's our amazing job, in the People team! Working in the shadows, planning ahead and doing our best to support our employees😊
AO: I love your vision of the HR profession. Let's now try to move to the future for some seconds. Where do you see the HR industry in the next 5 years?
AB: Remote work will become a huge part of this – understanding that people might move away from an office job and more into a hybrid workplace provides lots of chances but also a big challenge: how will the culture of companies suffer this change? How will remote employees stay connected to people that prefer working in an office?
It will be also interesting to see how continuous digitalization will simplify processes like the payroll or on-and offboarding of employees.
It will be more important than ever to understand what keeps employees loyal to a company. Definitely, the next 5 years are super exciting in the People field, especially because the current crisis has shown us that we can still do so many great things, even working from home.
HR evolution. Experts about the future development of HR.
AO: What types of tools do you think every HR should be using in 2021?
AB: Personio – HRIS Tool.
Slack – for communicating, we prefer it over Microsoft Teams.
Leapsome – for performance reviews and tracking employee satisfaction.
Pitch – as an alternative to Powerpoint.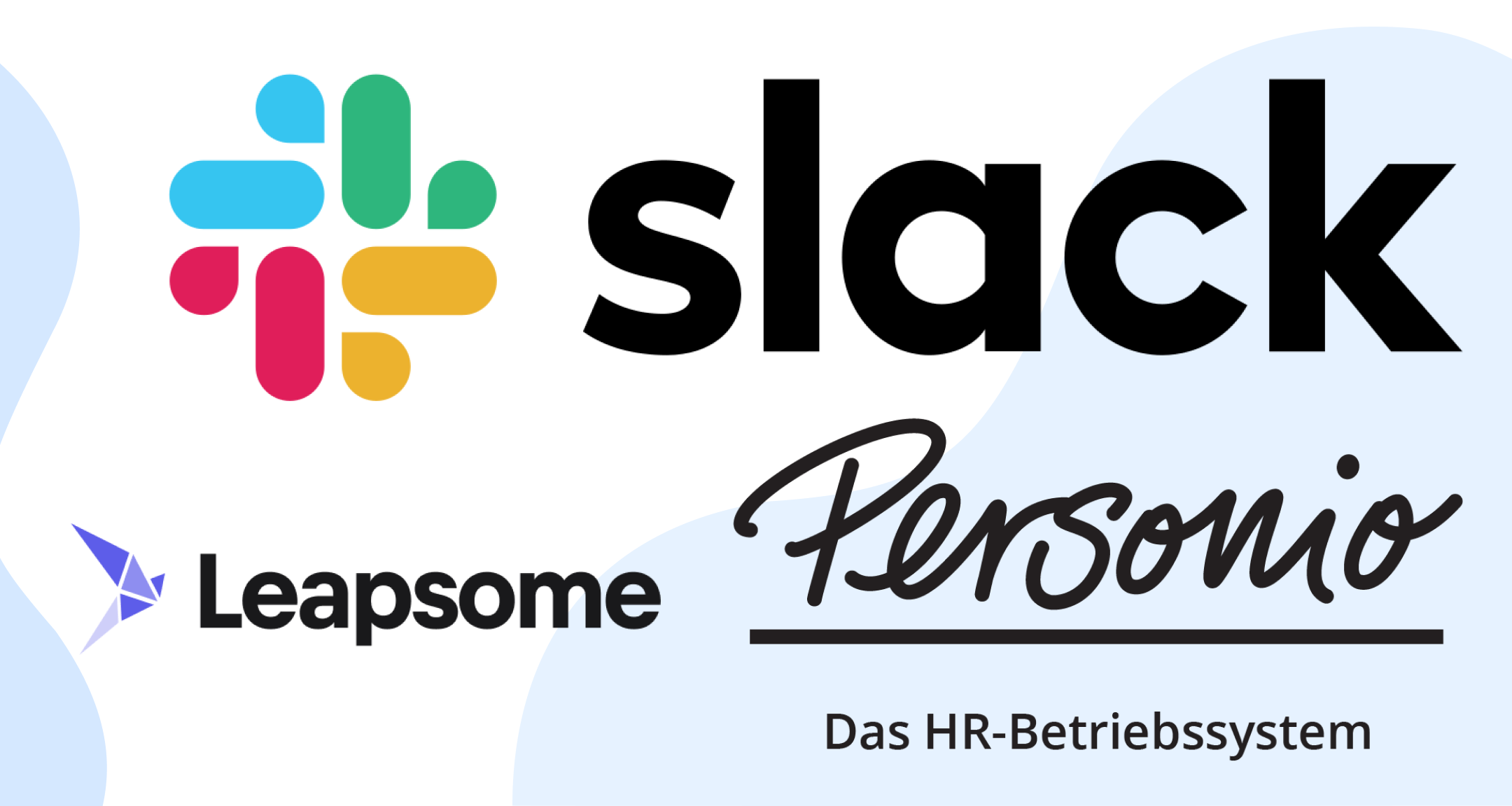 What HR software is a must in 2021 [Expert Opinion]?
AO: And what HR trends do you think will emerge in 2021?
AB: Besides remote/hybrid work - which I think is obvious, the New Work trend is something I'm watching really closely. I attended a very cool event before Covid-19 hit us on the Future of Work and I am very much looking forward to seeing how we can integrate the New Leadership and the rise of Artificial Intelligence into our everyday workflow.
AO: Alexandra, what difficulties do you usually face working as an HR specialist?
AB: Sometimes it's difficult when employees approach us with issues like feeling burned-out or not being happy with their work-life balance. What we do is try to understand where this comes from, discuss with the supervisors and find a solution. Sometimes working hours can be reduced (short or long-term) or we encourage employees to have an open discussion when it comes to working time because we are very flexible, especially if people have children or someone they need to take care of.
AO: And can you name three areas that you feel need the most improvement, based on your understanding of common HR practices?
AB: Thankfully, at heycar, we are already on a very good path when it comes to the digitalization of our files but there are still a lot of companies that send out work contracts via regular mail. This needs to change! In the 21st century, everyone should be able to accept digital signatures on documents like work contracts.
Another area would be the meeting culture – we hear so much on the news and in articles that people feel they spend too much time in meetings. We see already a big improvement here, companies understanding that some meetings can be replaced by e-mails, those other meetings could be a phone call during a walk in the park and many other options. There's still a long way to go. We need to normalize having a meeting over the phone while having a walk in the sun.
Last, but not least, communication is now more important than ever, especially in times of remote work. As a People person, I try to understand what people need to feel connected in these times. Of course, Slack, Microsoft Teams, the Doughnut app, are all trying to keep us together and also doing a pretty good job at this but they also create a certain type of pressure of always being online and responsive. Asynchronous communication could be a nice step forward – if widely accepted.
AO: I see you have a special attitude to the HR world and in-depth knowledge in this industry. Can you name one (or several) HR experts whose work do you highly appreciate or take as an example?
AB: I can't really say that I have a role model as an HR expert but I enjoy exchanging thoughts and ideas with a lot of different people – from the interns up until the C-Level.
Through this exchange, I learn a lot and develop my own path 😊
AO: Great! Let's now talk about how new hires in your company are trained. How does the onboarding of new employees go in your company?
AB: Well, for one – completely remote nowadays. We were surprised (a bit) to see how well this can go. Knowing how important one's first day is, we were worried that people will feel lonely, starting in front of their laptop at home.
We make sure everyone receives their hardware and other equipment a few days before they start and then we have the Onboarding day, where I have a short introduction with the newbies, introduce them to our companies mission, vision and values. After that, they receive an Intro from the IT Team and a small training to Personio – our HRIS (which I couldn't live without). This takes around 1,5 hours – not more. Afterward, we hand them over to their buddies and after lunch, the managers usually take over 😊
AO: And what about traditions? What traditions your company has and what is your favorite one?
AB: One of the things I like and appreciate most at heycar is that we ask our employees on a monthly basis via a survey through Leapsome if they have questions they want to ask the management anonymously. Once a month we have an All Hands meeting where everyone is attending. At the end of the meeting, our managing directors take turns in responding to all the questions asked. Even if sometimes there are difficult questions asked, they never shy away from answering them. I think this creates a culture of trust and transparency.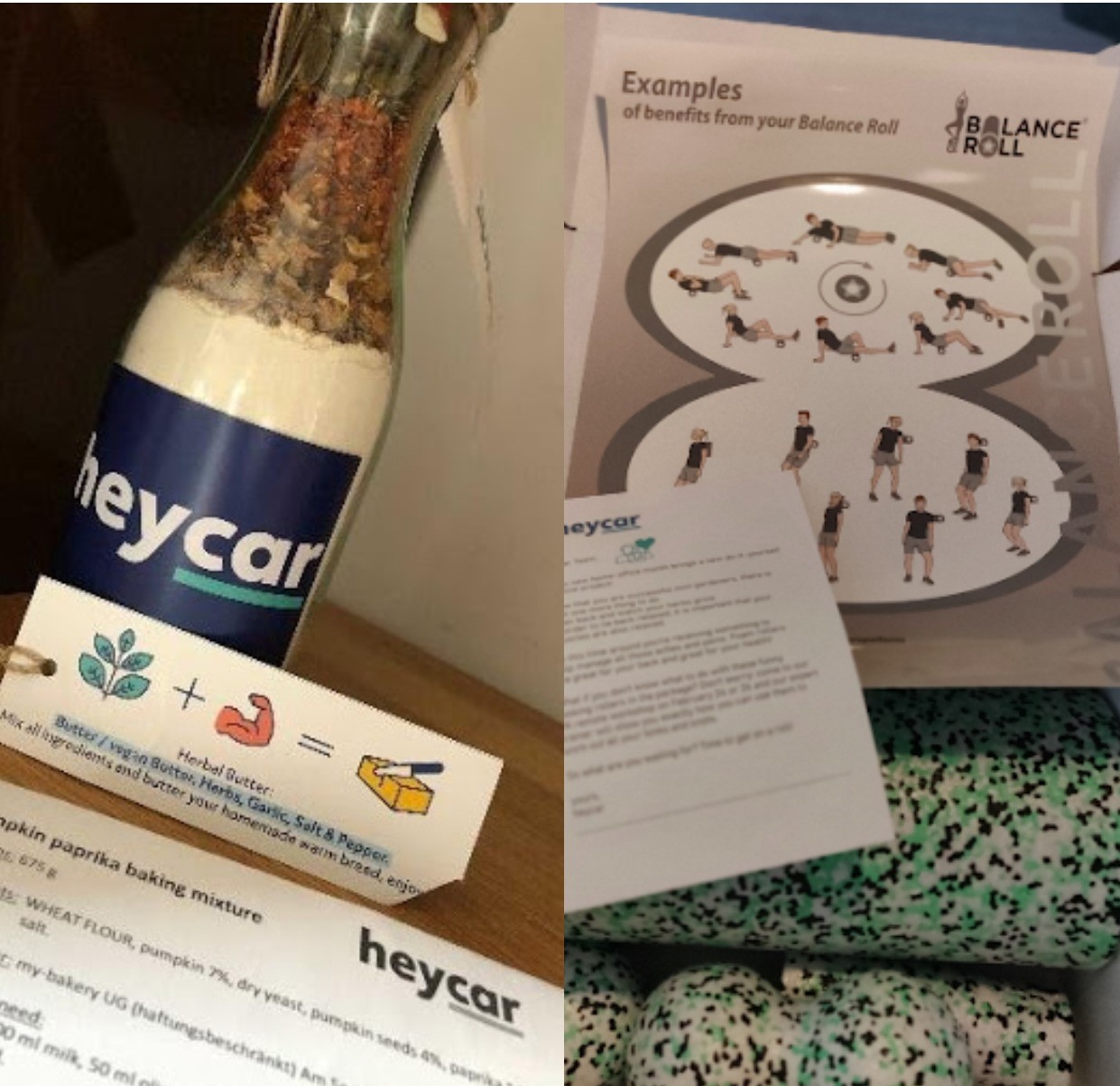 Other traditions I have come to appreciate a lot are our quarterly team events (even remote, they can be very fun. We had a cocktail making workshop, a game show for Christmas), our off-screen projects (We send our employees one gift/month at home since we are in the second lockdown – a project that takes them away from the screen – like planting a small herbs garden, baking bread or fascia rolls for stretching our muscles a bit) and the fact that we celebrate promotions with champagne and a red carpet (We had to skip that during lockdown because the office is closed but can't wait to see people walking on the red carpet again)!
Compare Learning Management tools
AO: Alexandra, I see you have a very diverse life and I think there is something that inspires and motivates you.
What is the most valuable professional development advice you have ever gotten?
AB: To try out everything! Really, to not shy away from any topic. Don't be afraid to make mistakes, we all do them and we learn from them. Ask a lot of questions! Always question things or decisions you don't feel comfortable about.
AO: Very inspiring! Let's close our interview with a question that every person in our "studio" likes. What was the funniest/most unusual incident during your HR practice?
AB: Unusual yes, funny – maybe 😊 I was waiting for someone to join the video call, a person I was interviewing for an internship position. The moment he entered the call he started laughing. I was a bit surprised but also curious because it was the first time I've encountered such a first reaction when someone joins a video interview.
I said "hello there" and asked the candidate if he would like to share their amusement. It turns out, he "never saw an HR person with dreadlocks". I took it as a chance to teach a lesson – people should never be judged by how they look, but by their skills and professionalism. The interview turned out to be a bit weird because he couldn't really move past the first impression so we had a friendly but short chat and ended the call.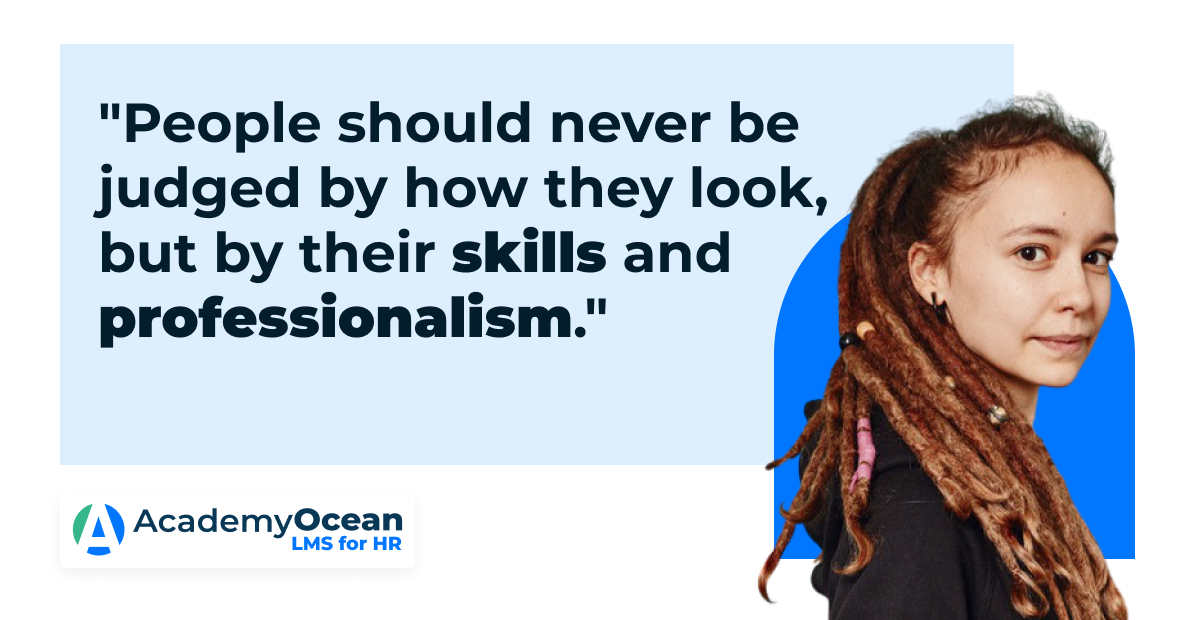 AO: Yes, quite an unusual story, but a great insight afterward. Thanks a lot, Alexandra for such a great interview. We wish you all the best in your HR career.
---
That's all for today, friends. See you at the next interview!
In case you would like to ask your own questions, write them down in the comments. Also, if you want to read an interview with a particular person, let us know.
Learn more about LMS for HR platform.
If you want to learn more about the HR field and find a lot of useful content, join the most secret HR group.
Take care 😇