🍁Fall in love with new pricing | AcademyOcean August 2020 update
September 2, 2020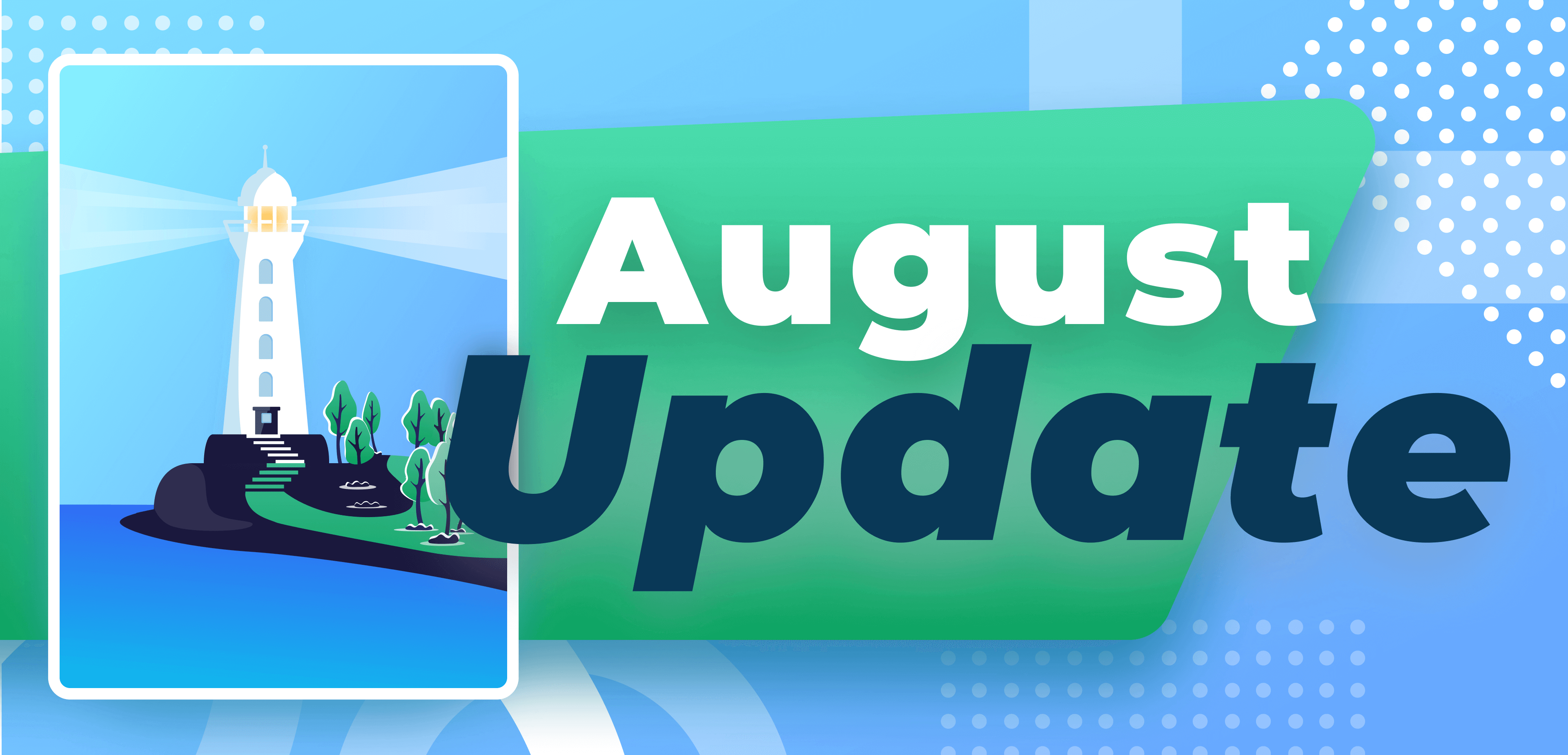 Good day, everyone, and welcome to our monthly update! The last summer month has been filled with lots of different developments and publications. As usual, we have done our best. By the beginning of the "golden autumn," we have prepared several incredible novelties for you and are happy to present them.
We are developing something completely new now. You will soon see a fundamentally different approach to personalized learning. We will talk about this a little later, but for now, let's take a look at what we have new in August.
New features at the pricing plans
We have recently added a lot of new features and capabilities, so we have updated our pricing with new features.
5 seats for admins were added to the Standard plan, 25 admin seats were added to the PRO plan.
By choosing the PRO plan, you will also get free access to such unique features as the Smart Teams module, ILT & webinars (up to 1-10 participants), Standard Security Center and more.
In addition, we have a completely new pricing plan – Premium with up to 5000 active learners included and incredible features: ILT & Webinars (up to 100 participants), Advanced Security Settings, SSO, Priority for Feature Requests and so much more.
The cherry on top is Personal contact with AO CEO.
Learn more about all features and benefits.
We also have added Addons. They can be added to the PRO and Premium plans: Gamification module, Mobile apps, additional learners, Messenger notifications. You can also add custom integrations, quiz types, design and other addons.
VIEW ALL PRICING HERE
Security
Use the Security Settings Center to protect your content and your Academy.
Basic security settings include: protecting text from copying and restricting access by domain and IP address.
Advanced security settings include: restricting access by country, two-factor authentication, limiting the number of devices, and email confirmation when registering.
Advanced quiz statistics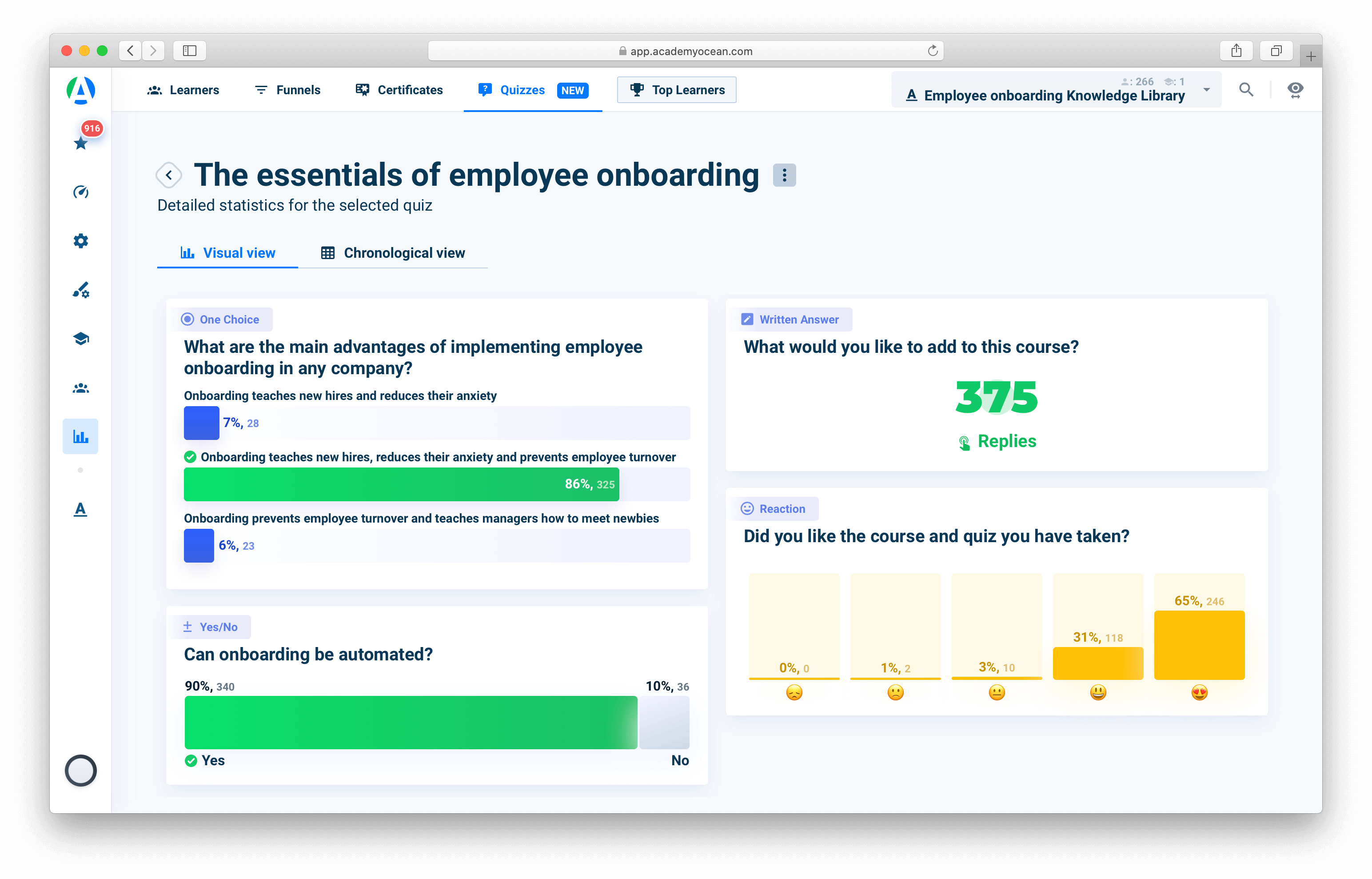 In August, we made a significant update of quiz statistics. What can you watch now?
1. All the main quiz indicators: how many learners started the quiz and how many passed the test, who failed, the average score and the completion time.
2. The average performance for a particular learner on all tests.
3. Statistics for each question separately. Mostly it works for creating student polls.
New publications
In August, we resumed our blog topic "Interview with HR specialists." We interviewed an accomplished HR leader with over 25 years of extensive HR experience Leanne Bernhardt. Our second guest was a young specialist from Germany, Sophia Dusi, HR at advalyze GmbH. Check our blog to read our previous interviews.
We have published quite a useful article about remote development team training on the YouTeam blog. Check How to train remote development team and boost its success right now on the YouTeam blog.
---
That's all for August. Stay tuned and don't forget to check our blog and websitefor new posts and updates🧐