For Employee Onboarding
|
14 min read
Enabling a Culture of Feedback
March 14, 2022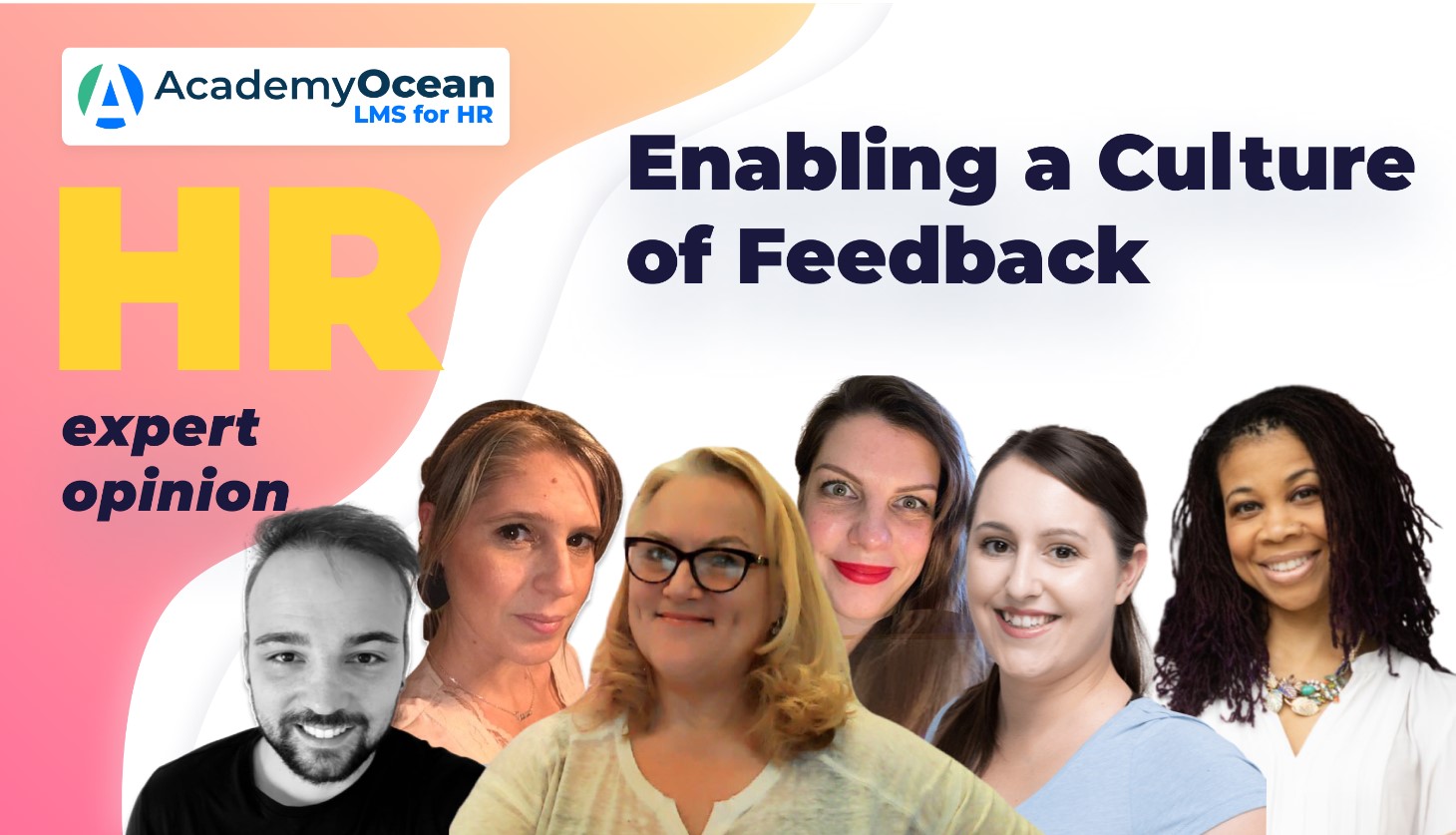 📌 In this article, we will analyze why feedback is important in HR. And how best to create and maintain a culture of feedback.
Failure to listen to employees is expensive!
Companies can lose a lot of money due to mistakes, inefficient decisions, and inefficient teamwork. And all this because of the inability to listen.
Today we decided to figure out how to maintain a culture of feedback in the company. And, of course, no one can say it better than HR experts.
Why is feedback essential in HR?
Let's take a look at our experts' opinion.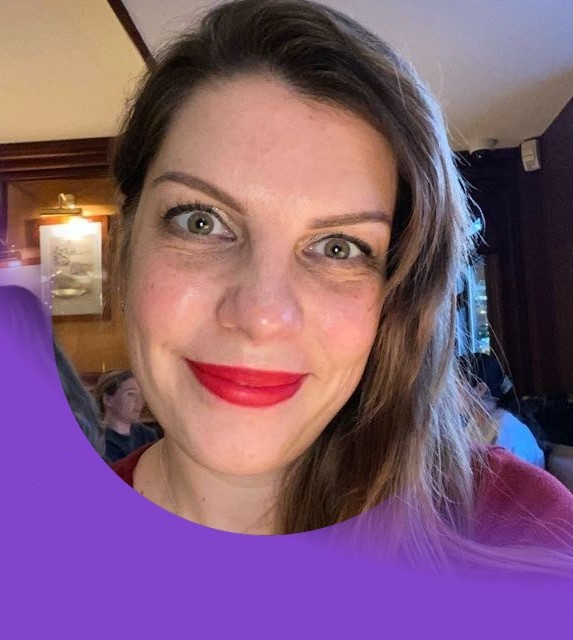 Joëlle de Ronde, HR Manager and HR Business Partner at Acomo
Joëlle has 15+ years of professional experience in the operational and strategic HR area in various sectors.
She has an extended experience in multinational decentralized environments, ability to work effectively with multi-layered priorities in complex matrix organizations.
From July 2018 she is working as an HR Manager / Business Partner at Acomo (Amsterdam Commodities N.V.) and operate as HRBP in daughter companies: Catz International, Tovano, Delinuts, Snick EuroIngredients (B), Red River - Van Eck, Food Ingredients Service Center Europe and Sigco (DE).
Joëlle: Communication is key.
When our people feel welcome, accepted and trust(ed), a base for work happiness is laid.
We feel personal contact is so essential. Working from home can be nice, but max 2 days a week. It is even scientifically proven that the human species need contact.
As leaders, we do give and accept feedback to each other and our employees face to face and will not interrupt the speaker until he or she is finished. When there is an issue, we talk about it. And clear up whatever needs clearing up.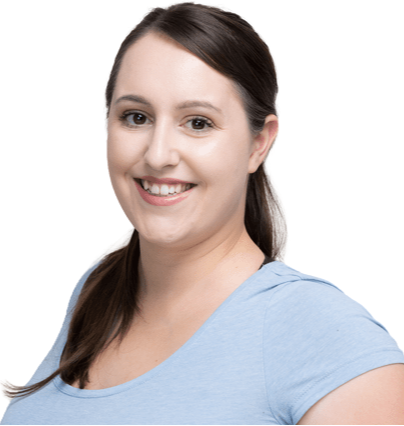 Kim Strehl, HR Manager at Wawibox
As a psychology graduate, Kim has been contributing her knowledge of work and organizational psychology to Wawibox for 3 years. Her responsibilities range from culture officer, employee engagement and staff development to the introduction and implementation of agile working methods such as the OKR framework. As the first point of contact for contributors, Kim is also responsible for internal company communication in addition to HR support.
Kim: For a long time now, working in the area of human resources has meant more than just personnel administration: In times of the war of talents, it is more significant than ever to be perceived as a trustworthy partner who represents the interests of all parties as the interface between personnel, HR managers and management. As a central pillar of the corporate culture, it is essential to involve employees and listen to them.
In times of the war of talents, it is more significant than ever to be perceived as a trustworthy partner who represents the interests of all parties as the interface between personnel, HR managers and management.
If HR offers the company's employees the opportunity to provide feedback, it is possible, on the one hand, to steer employee-oriented measures and move away from the "watering can" principle: Often it is not the abundance of employer offerings that retain employees in the long term, but a few, must-haves that are needed to make employees feel valued. You offer a job wheel and only 10% of employees take advantage of it? Well, perhaps a more extended form of home office would have been a better alternative.
We can only know what employees need if we ask and solicit feedback.
On the other hand, being able to give feedback that is heard creates an even more important lever to leverage: The psychological empowerment of the individual.
If we give employees the opportunity to actively participate in decisions and drive change, they go from being mere employees to contributors who show strong emotional commitment.
At the same time, it is critical not to forget: Feedback only creates mutually oriented authentic and trusting relationships.
Feedback promotes exchange and transparency—but it must be given and accepted by both sides.
Keeping employees informed about the status of planned projects and processes shows: Your opinion is essential to us.
So what would HR do without feedback? In the worst case, run in the wrong direction despite the best will in the world. And lose touch with the most important building blocks of an organization: Its contributors.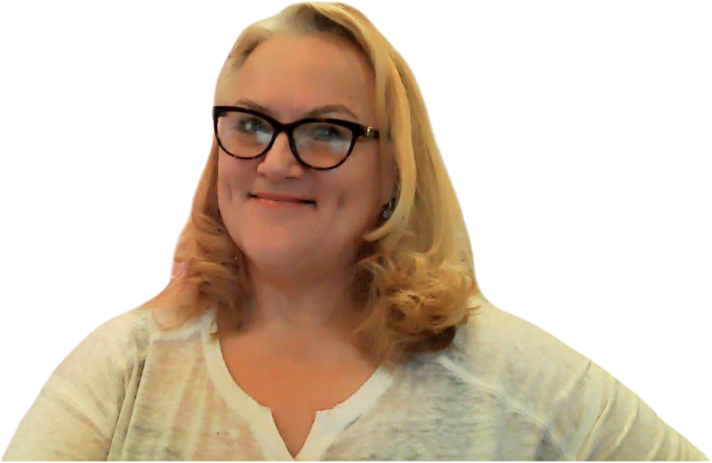 Lisa Johnson, Corporate Cowgirl, self-employed HR Consultant
Lisa Johnson aka Corporate Cowgirl is a senior level HR Expert who is not your typical HR Consultant. A horse trainer who uses equine performance techniques and humor to coach companies on constructive workforce performance management behavioral insights, she acts as a Corporate Cowgirl to help her clients rein in their HR and understand and successfully manage their teams.
Lisa: Without the direct and honest employee and management opinions factored into HR decision-making, HR executives and teams are forced to make assumptions and many times will miss the mark on the core needs or changes their workforce genuinely requires.
As HR advised and influences leadership on behalf of employees, even well intended assumptions can create more harm in company cultures than good. Authentic feedback can be difficult to acquire, as employees have understandable fear of speaking their mind to HR and/or leadership; legitimate concerns any 'negative' feedback may be used against them. So even before soliciting feedback, it is HR's obligation to create a safe process and venue for employees and managers to speak freely.
Before soliciting feedback, it is HR's obligation to create a safe process and venue for employees and managers to speak freely.
Because the sincere effort to solve the real life problems near and dear to workers (versus what leadership or HR 'thinks' is valued), even if unsuccessful, creates more good will, loyalty, and connection with a companies' workforce, than any amount of misplaced well funded efforts that are off the mark that leave employees feeling ignored, unheard, and disconnected from leadership and HR.
Collaboration versus commanding, is HR's secret weapon to influence leadership to positively impact culture, performance, and retention inside any organization.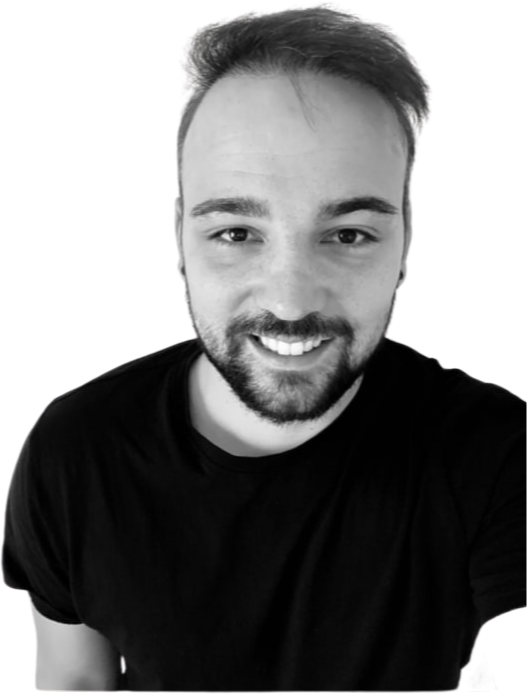 Marcel Häbold, Senior Consultant HR Transformation at atrain GmbH
Marcel Haebold started his professional career within the HR Sector in 2013. For 7 years in different HR Roles, he was able to learn plenty about business models and the daily struggles of HR in order to satisfy the needs & desires from employees, works council and managers, fighting the "war of talents" and trying to navigate organizations through the digital transformation.
In 2021, Marcel shifted into the consulting sector and am now operating as a senior consultant transformation manager for atrain GmbH.
His mission: helping companies, and, more over, people to successfully change their ways of working in a VUCA World.
Marcel: Feedback is an important part of the continuous development journey we are all on. It ensures that we learn, get to know our blindspots, become aware of our strengths and it also sheds us with the possibility to compare our self-assessment with external assessment. However, most likely Feedback triggers a strange guts feeling in us. Whenever we're receiving an invitation to a meeting with "Feedback" in the title, we start feeling jiggery.
However, it actually should be the other way around. Feedback should be seen as a gift that enables us to do many things! I see HR as a role model here, that should set a good example in the organization. HR should not only exemplify an open, transparent feedback culture, but also provide the rest of the organization with access to this knowledge and thus actively work on the culture.,
For me, there are particularly four points, why a feedback culture is so important:
1. Get to know your strengths and areas of development
Each of us has individual strengths with which we contribute to team success and areas of development on which we need to work for the sake of our own improvement. But: how are you supposed to keep track of these two fields if you don't ask anyone about how they recognize your performance? Feedback is an important part of developing a strategy to get from our current self to our desired future self. Because only those who know what they can do well and what they still need to develop, can actively improve themselves.
2. Equipping the Employees
A feedback culture does not mean that someone evaluates you and on this basis you get more or less salary (at least not anymore). A feedback culture means mutual support and growth throughout all members of an organization, squad, tribe, cohort, or else. Accordingly, every team member in an organization should be able to receive and give feedback equally, to help their colleagues to grow and to grow themselves. Accordingly, it is important to do both - equipping employees with the necessary tools and mindset to best implement feedback received with a view to their personal development and preparing them to give qualified feedback.
3. Foster a growth mindset.
Especially in terms of transformation, feedback is a key indicator for developing. It can help us to break down habitual behavior patterns and open up to new ones. This is especially the case regarding development fields. Those who know about themselves, what they can improve, can then take the next steps and think about how they want to achieve this. They now can develop a strategy to reach the desired state. By doing this, it triggers an inner transformation, as we restructure our own behavior or thought patterns. And through this inner transformation, an outer transformation is then eventually possible.
4. Feedback as a navigation tool
Through feedback, we can also check to what extent our day-to-day work is consistent with our inner values and norms and whether we are on the "right path" for us. After all, each of us carries a destiny within us that we are consciously or unconsciously working towards. Feedback can give us guard rails with which we can check whether we are still on the road or whether we are losing track.
Kim Blue, Chief People Officer, OpenExchange, Inc
Kim Blue is Chief People Officer at OpenExchange, addressing the needs of a diverse, global, virtual team that has grown nearly 100-fold in size over the last 24 months.
With keen insights and a strategic perspective, Kim helps people align their passions, talents and values for success. She has created and executed organizational blueprints for top-flight organizations including ESPN, Microsoft and Zoom. As a thought leader, strategist and passionate HR professional, Kim's is a servant leader who is committed to driving for results through enabling business strategy and shaping the employe experience.
Kim: Feedback is important because it creates an opportunity for clarity and invites meaningful exchange.
When giving or receiving feedback, two things are happening: increased awareness and a shared understanding.
Feedback allows for people to be curious while gaining perspective of how they have been experienced.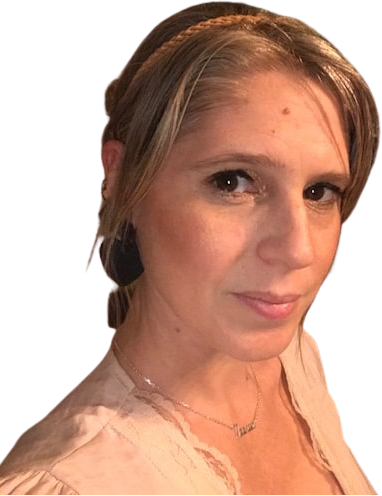 Nasreen vanden Berghe, Director HR personal services at Helan
Nasreen has been working in HR for 15 years, as well in soft as in hard HR domains. For the past 13 years she has worked in health care (OZ and later on Helan). Her personal mission is to constantly grab chances when they pass you by and continuously learn every day.
Nasreen: In my opinion, feedback is important in HR for 2 reasons:
1. Without feedback, HR wouldn't be able to create the right processes, provide right answers, HR would be clueless in knowing what the business needs.
2. Feedback is a necessary tool in the entire organization: as well as HR needs feedback knowing what to do for the organization, our leaders need feedback from their employees to refine their goals, their approaches, and grow in their people management skills… And employees require feedback in order to grow as an employee.
Feedback therefore is indispensable in organizations.
However, we need to look at feedback as a constant flow, not an item on a checklist.
What are the best ways to create and maintain a culture of feedback?
Here, the experts we met earlier will share their opinions and advice from personal practice 👇
Kim Strehl:
A functioning feedback culture is not a project that you start and successfully complete.
Integrating feedback into everyday life requires not only different building blocks, but every level of the organization.
Starting at the organizational level, the structural prerequisites must be created to obtain the opinions of employees.
Regular employee surveys are the be-all and end-all here. It makes sense to use both internal and external surveys.
Internal surveys have the advantage that they form the basis for ongoing KPI analysis and are also easy and flexible to adapt: On the one hand, a standard set of questions that should always be included, such as satisfaction surveys or question sets on psychological empowerment, offers the possibility to classify and analyze central causes for changes within important HR KPIs such as fluctuation or sickness levels in a data-based manner. In addition, depending on the current HR projects and strategic goals, it is also possible to integrate question sets that focus on the subjective opinion of employees in order to take collective interests into account.
External surveys have the advantage that they are both more widely accepted and can be used effectively for employer branding. Employer evaluation platforms have long since ceased to be a trend, but are the first port of call for job prospects and applicants and a reflection of corporate culture.
In addition, in order to create transparency from the company side, to enable exchange and feedback, it makes sense to create cross-departmental platforms: On the one hand, this is possible via instant messaging services to make written information quickly and easily accessible to all and to promote cross-departmental networking among team members. On the other hand, platforms can also be created via a company's meeting structures to encourage feedback by creating transparency: Regular all-staff meetings at which the important corporate and departmental goals are shared, IT review meetings open to all employees to be brought up to date on product innovations, or even annual strategy and culture workshops within which the entire company comes together.
However, as is so often the case, direct superiors have a great deal of leverage: Those who set a good example, who not only give feedback but also demand it, send a signal: We want to promote an exchange at eye level. Giving feedback is typically easier said than done: While one person can work best with concrete recommendations for action, another would like more freedom and can handle feed-forward methods better. That's why, beyond sharing feedback, it's essential to also be aware of the motives and needs of the feedback recipient.
Giving & receiving feedback is a matter of practice and must be learned.
Talking to employees not only about the content of feedback, but also about the methodologies of giving and receiving feedback can help create acceptance and break down blocks.
If employees who find it difficult to give feedback have methods at hand that they can use, this can increase their willingness to share critical feedback in an appreciative manner. HR in particular can provide support and education in this regard.
Sharing feedback openly is only possible where trust forms the basis of relationships. In order to establish a feedback culture, care must first be taken to ensure that contributors feel comfortable, and that managers focus on relationship management with the individual and in the team in addition to their strategic goals.
Lisa Johnson:
Trust.
Creating trust is the first step in maintaining a culture of feedback.
When a workforce trusts HR and the leadership team they support, they gain respect. It isn't about being liked (though that's a plus), or catering, or even the tools used; it's about being honest about how your staff sees your executive team and HR team and addressing any trust issues first, so any secondary attempts to create a culture of feedback are constructive and successful.
So, before you develop surveys, tools for feedback via chat rooms, websites, suggestion boxes virtual or actual, brown bag meetings, or any other vehicle or tools to get employee feedback, it is critical HR and leadership have gained the trust of their staff and managers.
Marcel Häbold:
There are some steps how to create and establish a feedback culture.
The most important thing is to create a mindset in which feedback plays a central role in your own further development.
With this growth mindset, the fear that one sometimes has of the feedback conversation is also taken away a bit. Once this has been successfully framed, it is time to make feedback training available. What belongs to a feedback conversation, what does not? How can I convey the contents of my message to my counterpart in the right way so that he or she can do something with it?
The expectations as to what is actually to be achieved with the feedback should also be clarified from the outset.
Do you need the feedback, for example, to move up? Or does it primarily represent an opportunity for further development?
The next step is to clarify some ground rules regarding the giving of feedback.
E.g. what is a safe space for it, at what intervals is it experienced, who is allowed to participate and takes on which role, but also which channels are to be used.
With these ingredients, any organization should be able to create a healthy and fruitful feedback process.
Kim Blue:
Creating a culture of feedback means designing safe spaces and working agreements on how it will be shared.
Doing so from a place of respect, with courage and honesty gives the person receiving it the ability to feel valued, even if the feedback is constructive
Nasreen vanden Berghe:
What we require is continuous and spontain feedback. Because that kind of feedback is the most authentic feedback of them all.
We don't want our employees to think just once (or if we are lucky twice) a year about where they stand in the organization, in their job and where they want to go. This is a constant and rolling process.
Neither do we want our leaders to only address our employees just once or twice a year in this. It should be a state of mind. When we talk to our employees about certain tasks, projects, it should be normal to include feedback on the performance in the same conversation.
Another advantage of continuous feedback is nuance: when we provide feedback to each other on several occasions instead of just once, feedback will sometimes be positive, sometimes less positive, but overall you will get more nuanced feedback over time.
Summing up
Feedback promotes honesty and trust in your team. You form better relationships.
Don't forget that feedback is a two-way street!
It is important not only to receive feedback from employees and be able to listen and hear them.
It is also significant for leaders to give honest feedback to their employees, guiding them and allowing them to develop.
---
Start implementing a culture of feedback in your company today! AcademyOcean is here to help you.
Take care! 👐