Get delighted 😍 with the new learner profile | AcademyOcean October 2020 update
November 6, 2020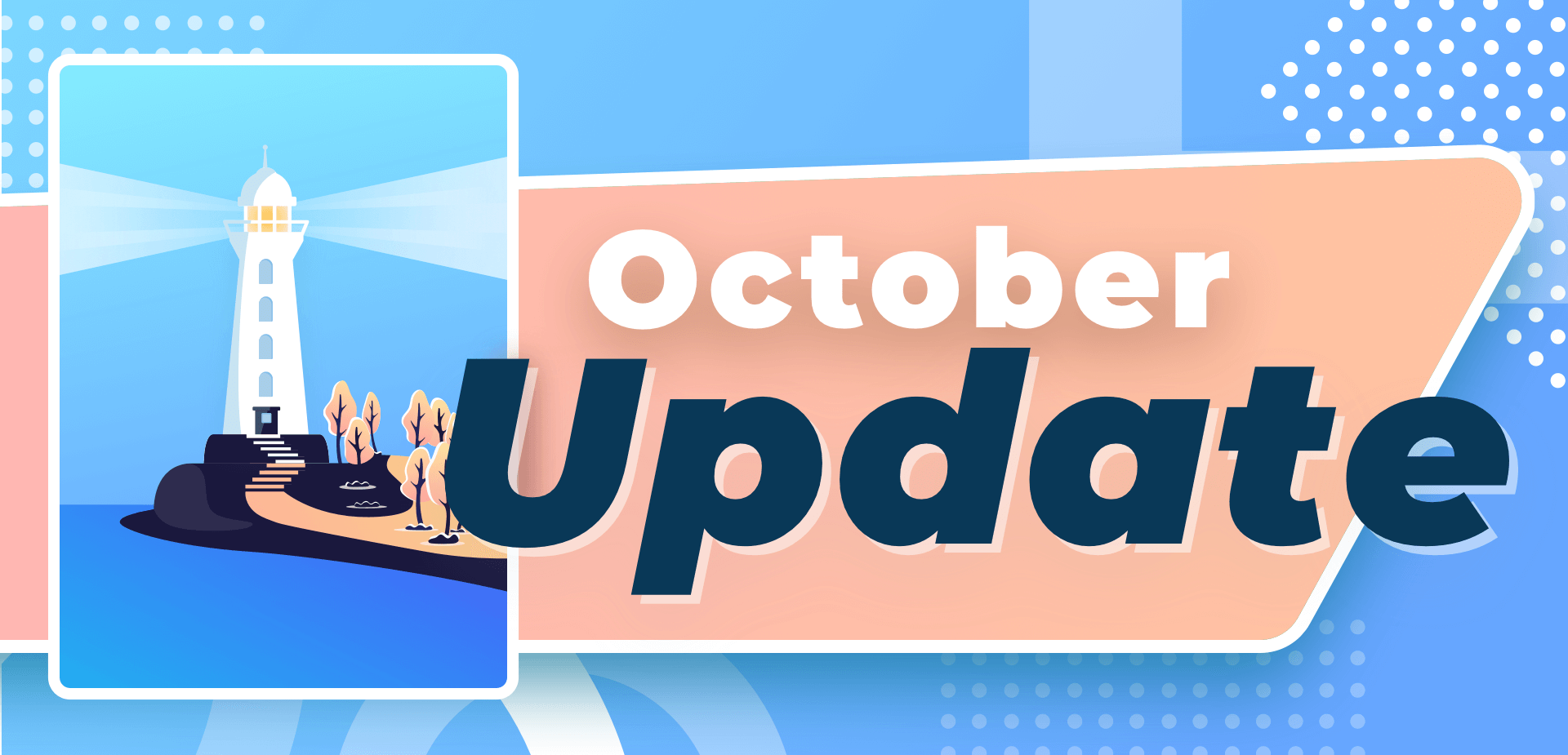 Good day, guys, and welcome to our monthly update!
Let's start 👇
Learner profile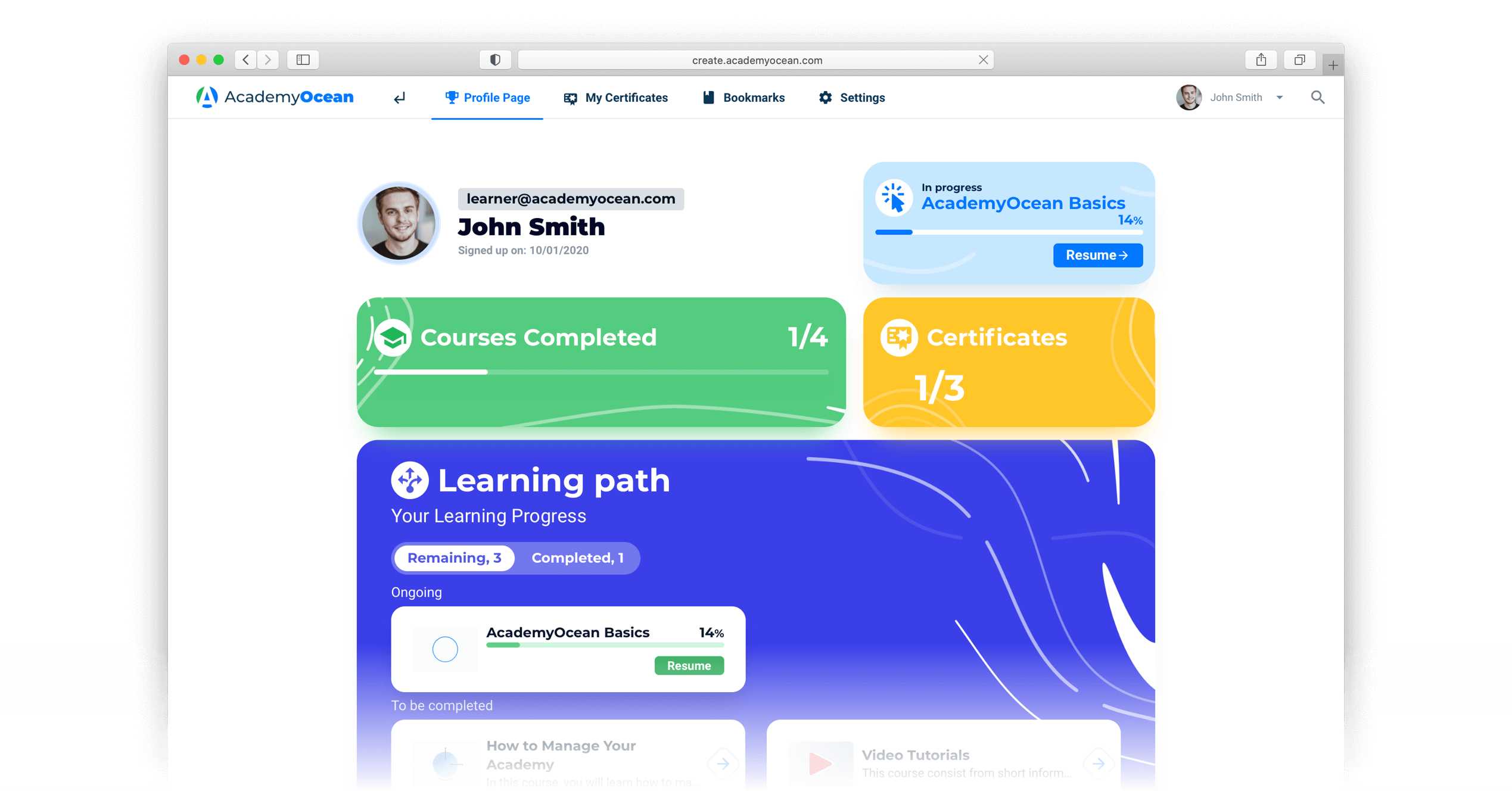 Our development and design team has updated the learner profile. The profile displays the learner's photo, his name, email and registration date.
It has become more attractive and enjoyable in tracking the progress of learning. The learner can highlight started, completed and not completed courses. He also sees the number of certificates received and the overall Academy progress.From this page, he can go to any course available to him and also leave feedback about the Academy.
And all these things are in a pretty beautiful performance.
P.S. We have something else interesting planned for the learner profile.
Stay tuned for our updates!
Two-Factor Authentication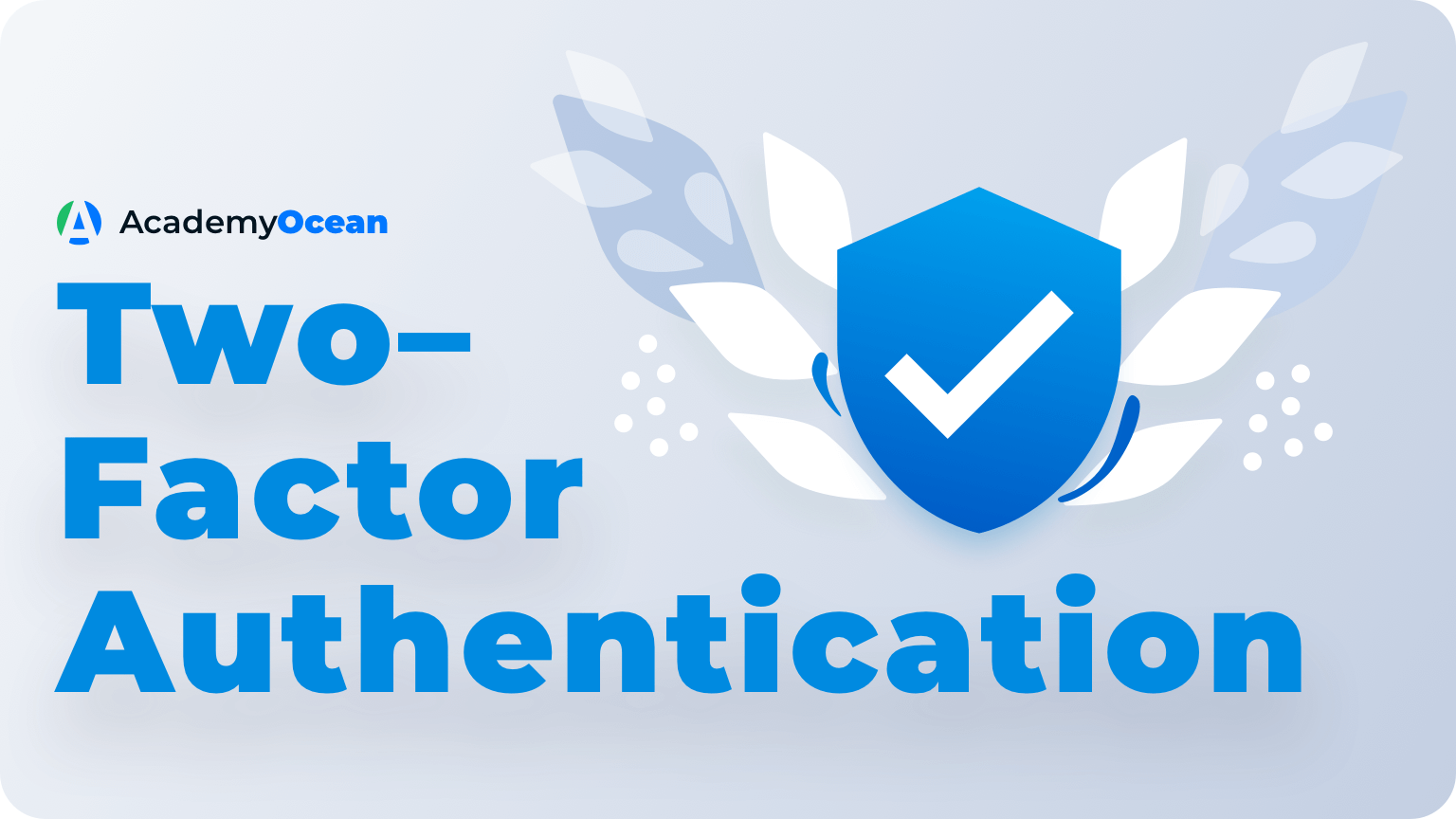 This provides an extra layer of security for learner accounts.
If you enable two-factor authentication, all learners will be asked to enter a 6-digit OTP (one-time-password) to confirm their credentials when they log in.
New dashboard
We have refreshed the dashboard and now it is more user friendly.
New Publications
How HR deals with COVID-19? Real cases from HR professionals from the USA and Europe. Read to find out how companies coped with the crisis during its peak and how the HR industry really changed after the coronavirus spread.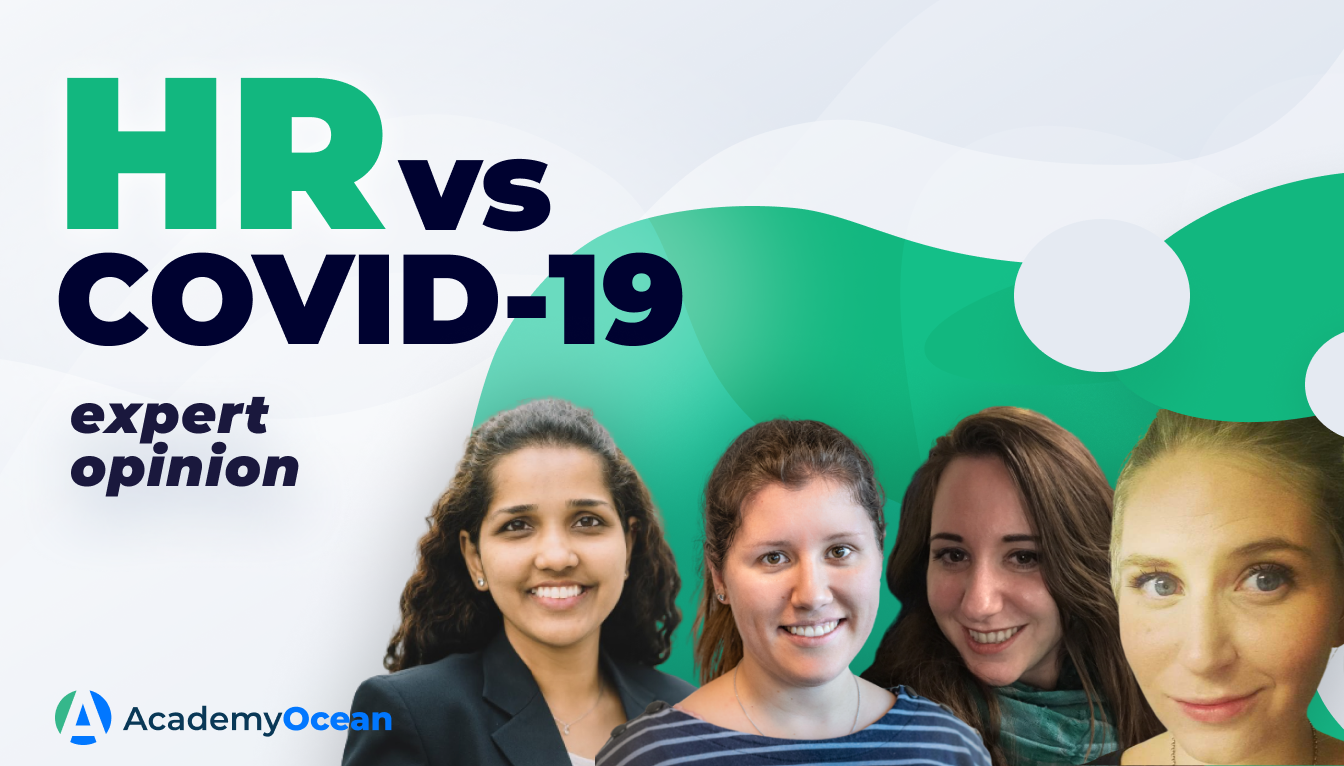 We have also added several new interviews to our blog. Here is a list of them: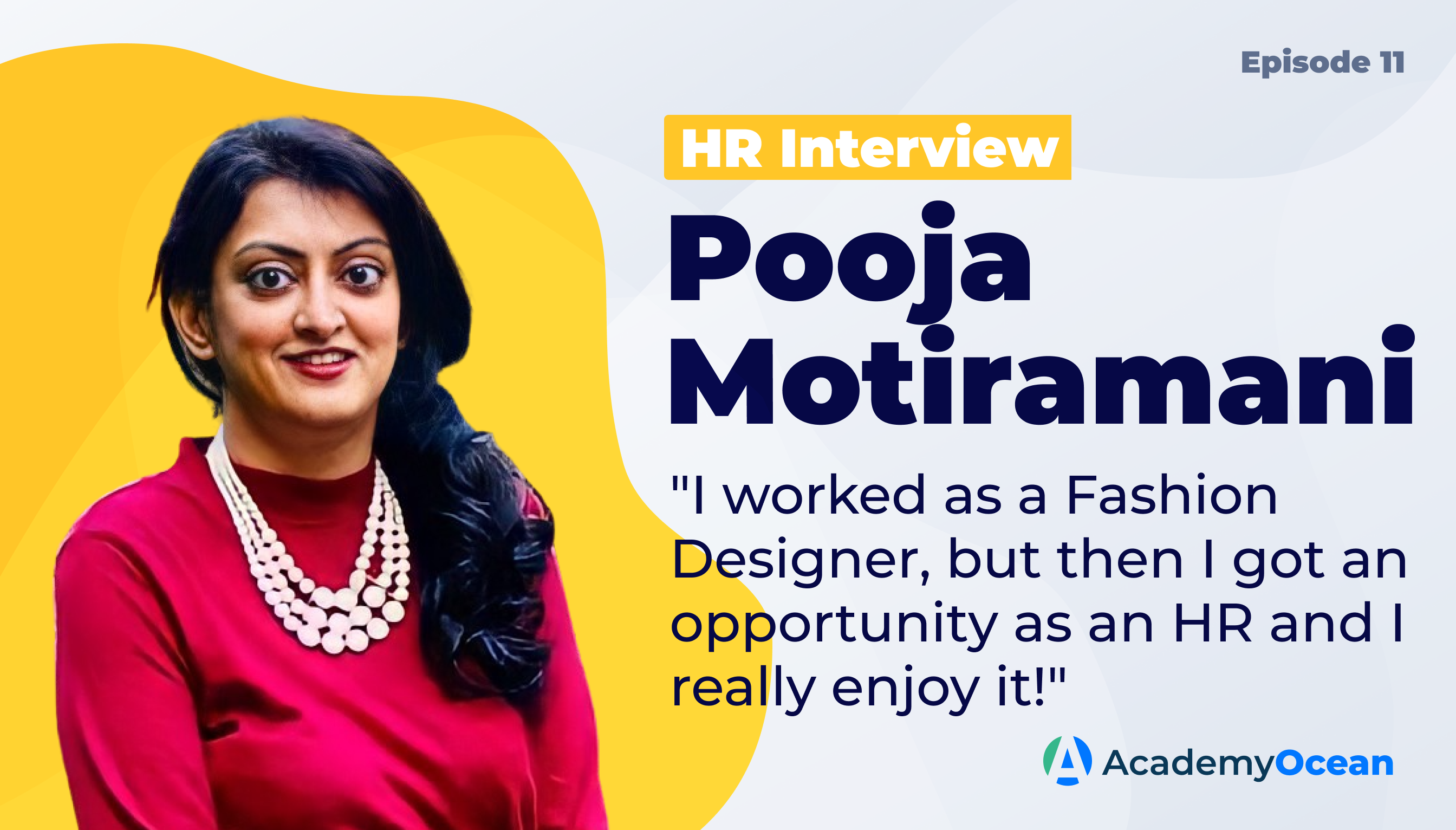 That's all for October, friends! Stay tuned not to miss new features and publications!