For Employee Onboarding
|
7 min read
The first day of work at Nike, Salesforce, IBM, and SEGA
July 11, 2019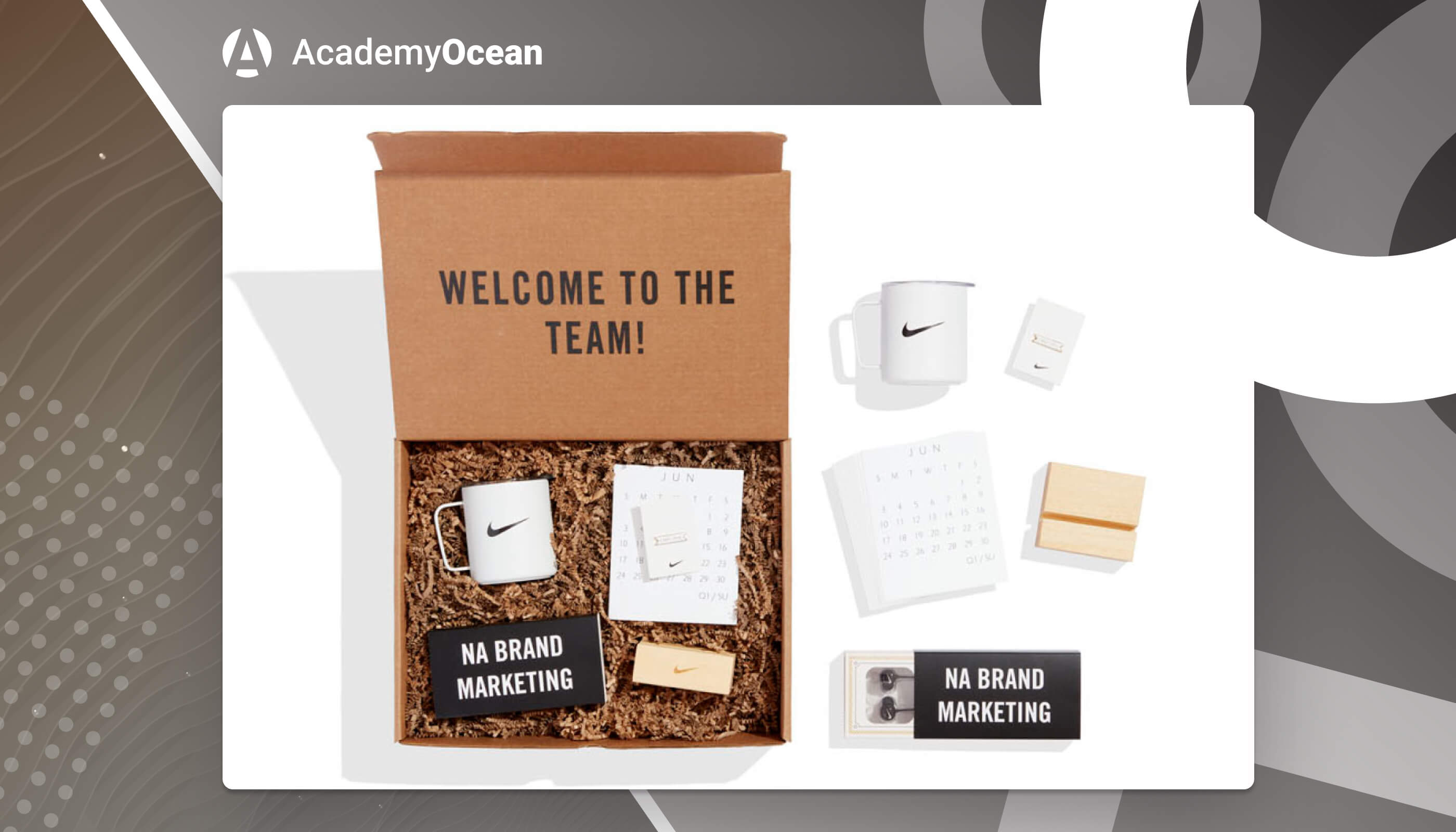 What's the first day of work like at companies like Nike, Salesforce, IBM, or Sega?
You have to get through a rigorous hiring process and become an employee if you want to find out, but one first-day tradition has been publicized: welcome kits for new hires.
Welcome kits are collections of items that new hires will need on the job: a laptop, pens, notebooks, etc.
There are often other things in the kits, too, which make employees feel welcome and may have the company name or logo on them: clothes, stickers, or something more unusual. Some of these items are collectibles — for example, Apple's main office used to have the tradition of giving new hires a t-shirt with the year they joined the company on it.
There are at least two reasons why people know about the tradition of welcome kits:
Employees are proud of their new workplaces and post pictures of their desks on Instagram.
HR departments collaborate with marketing specialists and deliberately post these pictures on company social media pages to show how cool it is to work there.
This article is based on my personal collection of various welcome kits from different companies that I've put together over the years. My company, AcademyOcean, automates onboarding and employee education. Until 2018, our company focused on user onboarding, but in 2019 we have broadened our focus and now we also provide a powerful tool for employee onboarding.
Here's a selection of 10 new hire welcome kits from different companies
1. Salesforce is the largest SaaS company in the world. Their main product is their eponymous CRM system. Salesforce was founded in 1999 and employs 35,000 people.
Their welcome kit contains books, stickers, a gift certificate, a name tag, and, very importantly, a toy gun.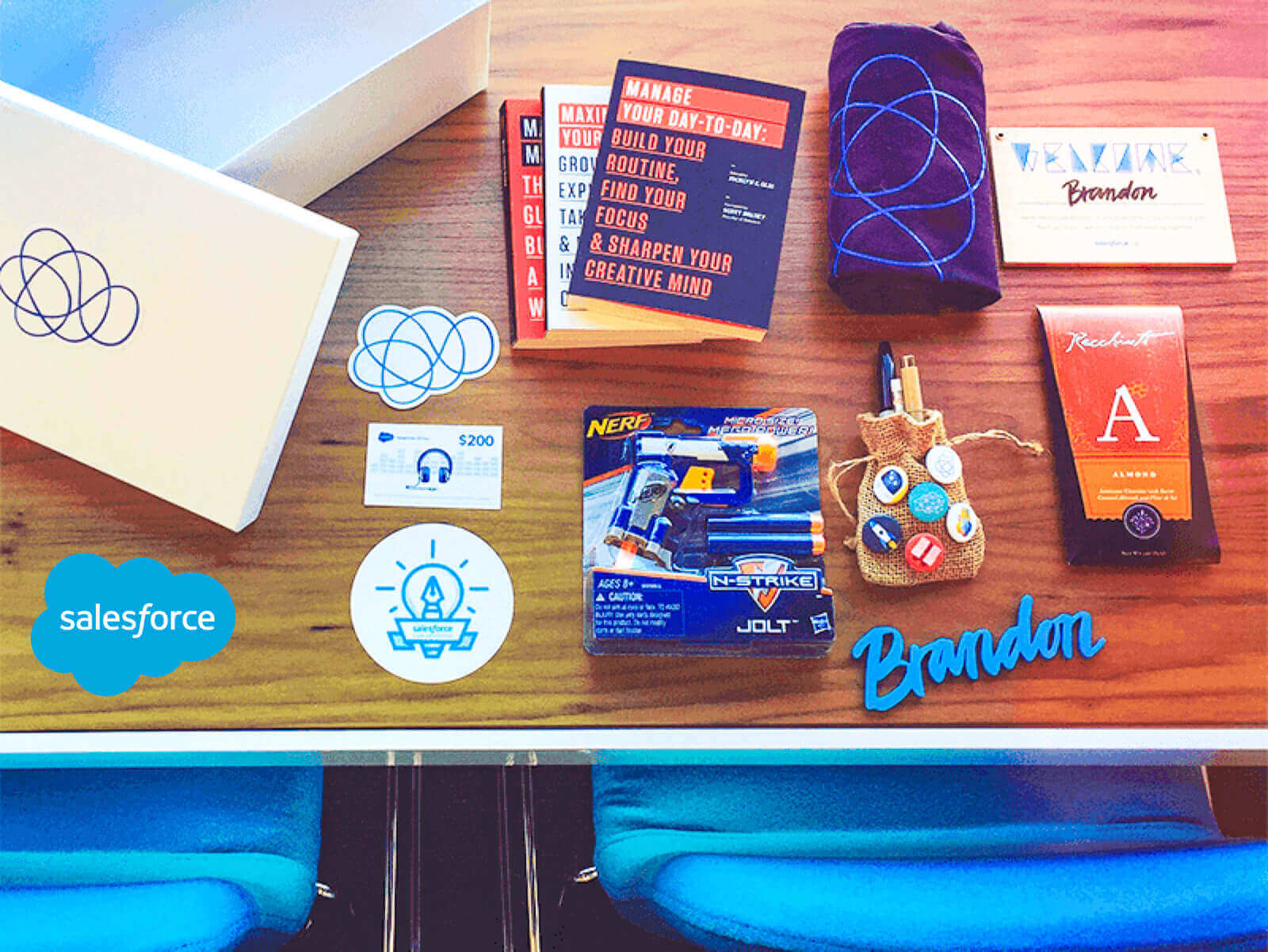 2. Nike is an American manufacturer of athletic clothes, shoes, and equipment. The company was founded in 1964, and it employs more than 73,000 people around the world. This is the North American marketing team's welcome kit.
The items are exactly what you'd expect from a marketing team. There's a cup, a calendar, headphones, and a pin. It's all presented in a memorable box.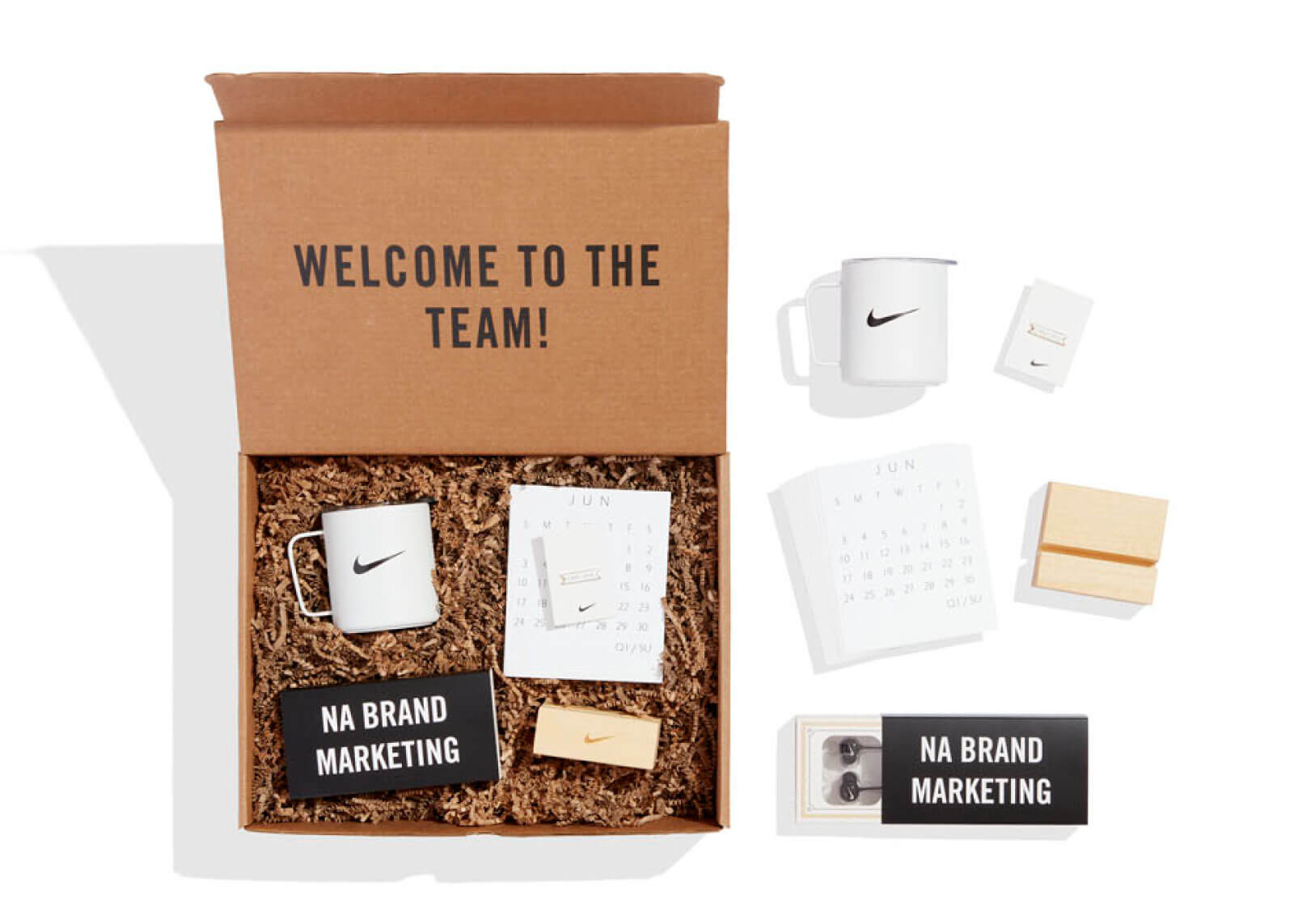 3. IBM is one of the largest hardware and software companies in the world. It was founded in 1911 (108 years ago!). They employ more than 350,000 people in 170 countries. Here's a sample welcome kit posted by an employee on social media. You can see that IBM loves coffee and thinking. They especially love writing down what they think up.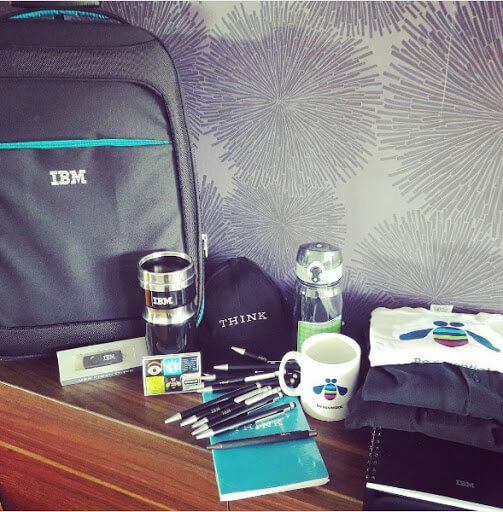 4. Sega is a company many of us remember from when we were kids. This Japanese video game company was founded in 1960 and employs more than 5,000 people.
Their welcome kit includes a couple of bags, some comics, organizers/notebooks, and a bit of nostalgia — a portrait of the legendary Sonic.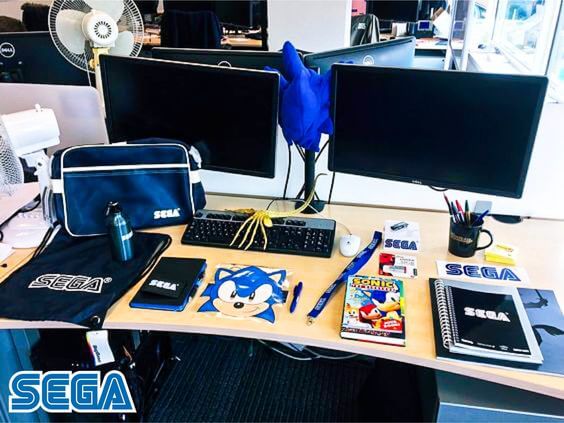 5. DigitalOcean is one of the most popular hosting providers in the world. The company was founded in 2011, and in 2017 it reached over one-million clients. They have over 500 employees.
They attach balloons to the desks of new employees, and they give them packs of t-shirts, huge plush slippers, and metal water bottles.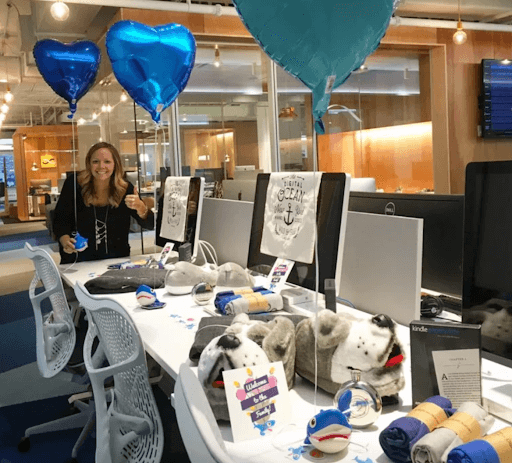 6. Boxed is an online store that made its appearance in 2013 by announcing that it wanted to bring an end to waiting in line at the store. The company delivers wholesale goods and products in boxes.
So, of course, their new employee welcome kit is packaged in their signature box (a smaller version than the one that Boxed clients are familiar with). It's basically a small office.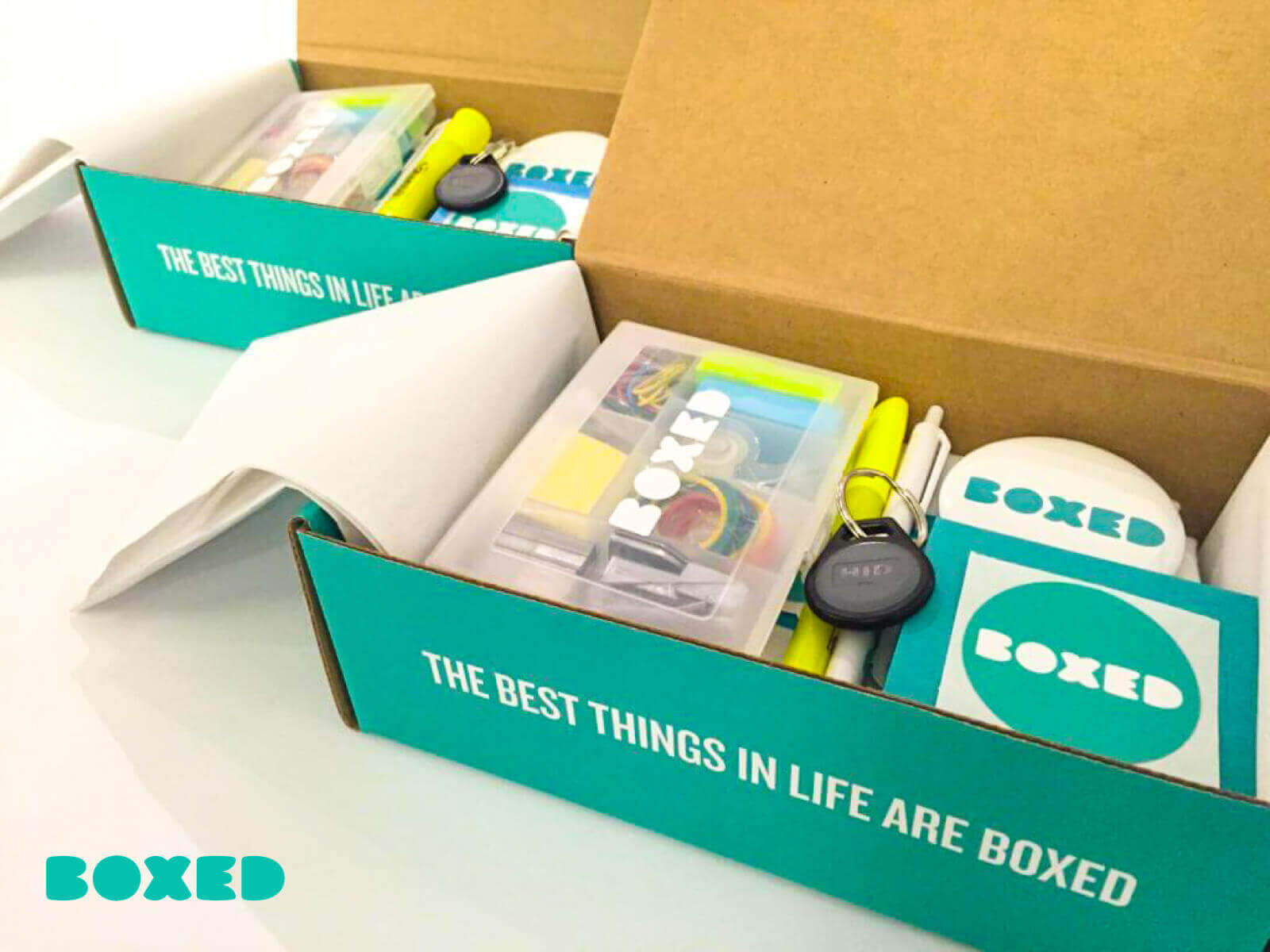 7. Branch is a mobile marketing service that was founded in 2014. They employ more than 300 people.
The company doesn't care as much about "flat lay" — the clothes are just folded and placed on the table. But new hires do get a Moleskine notebook and one of the most important books about startups — From Zero to One, by Peter Thiel.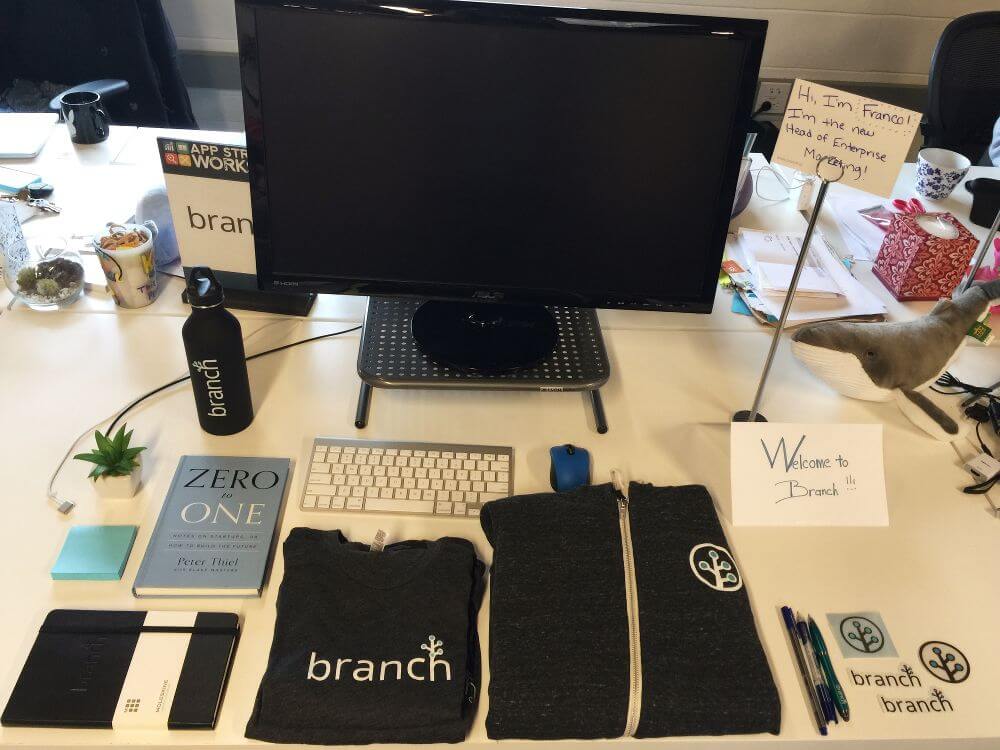 8. Coinbase is a service for cryptocurrency wallets and cryptocurrency exchange. They have about 500 employees. The company was founded in 2012 and successfully completed the Y Combinator accelerator program.
Here's the layout of their welcome kit. An interesting thing thought of adding is an iPhone charger.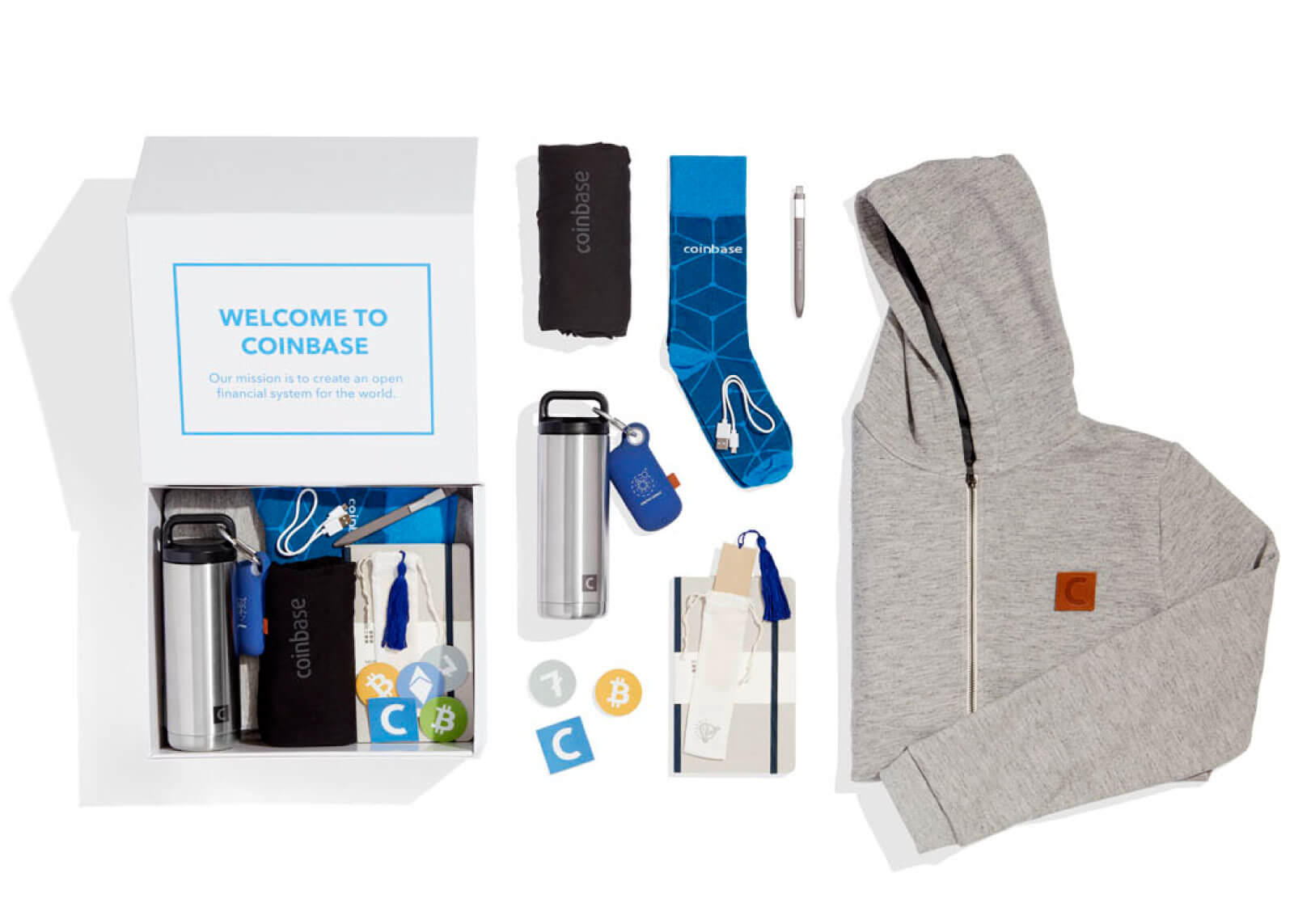 9. Ogilvy & Mather is one of the most well-known marketing and PR agencies in the world. It was founded in 1948 and currently has 10,000 employees in 83 countries.
Theirs is perhaps the most stylish kit on this list. It has lots of paper goods in it — from aesthetically pleasing cards to an office plan. There's also a secret red book in the box, by David Ogilvy, the founder of the company. This book isn't available in stores, and you can only get it if you work at the agency (although a former employee is selling it "third-party" on Amazon for $60).
Ogilvy uses a very good method to increase loyalty, starting from an employee's first steps in the company. Several companies are going even further and making their story interactive — one of our clients, Netpeak, created an entire academy for their new hires, called "Your first day at Netpeak." Just like with the book, only Netpeak employees can access this academy.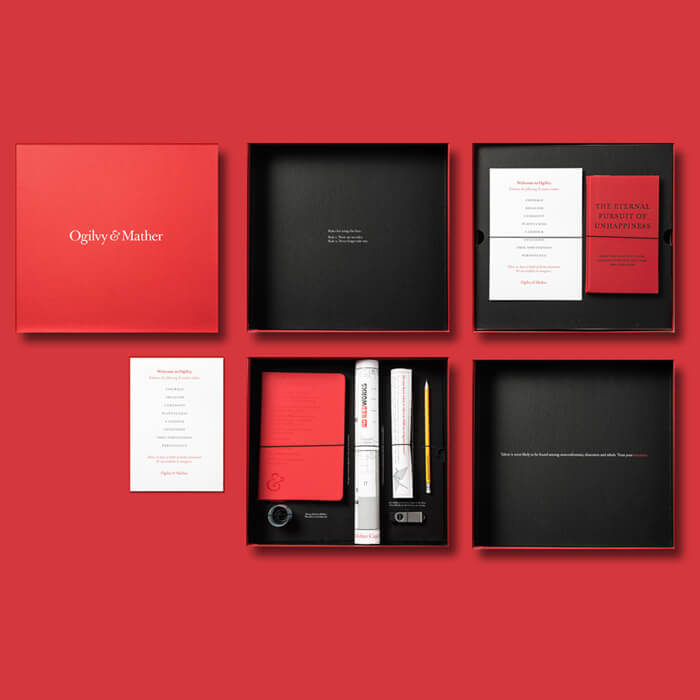 10. Similarweb is an analytics service created in 2007 that makes it easy to analyze traffic on any site.
More than 500 people work for this company. They offer a classic starting kit, complete with socks and chocolate: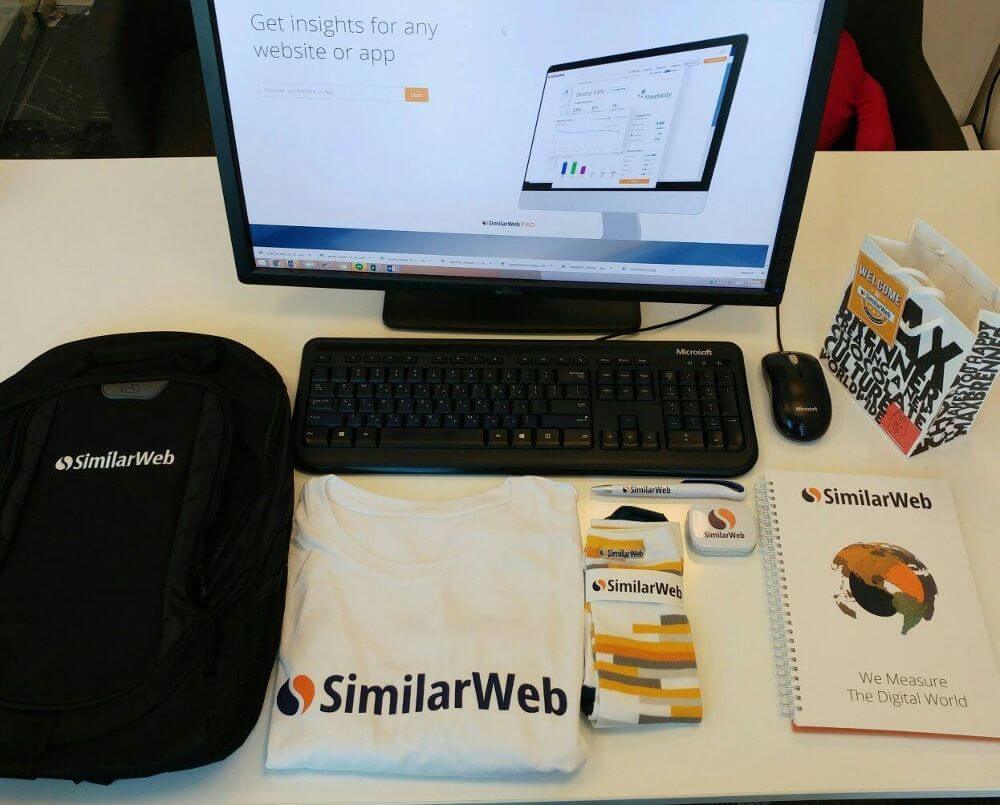 Thanks for reading Part 1 of this series! Part 1 covered the first 10 companies in our collection. Part 2 will feature 10 different companies, as well as some advice about creating welcome kits.
Source: The first day of work at Nike, Salesforce, IBM, and SEGA.