For Customer Onboarding
|
6 min read
SaaS Customer Onboarding: best practices 2021
December 16, 2021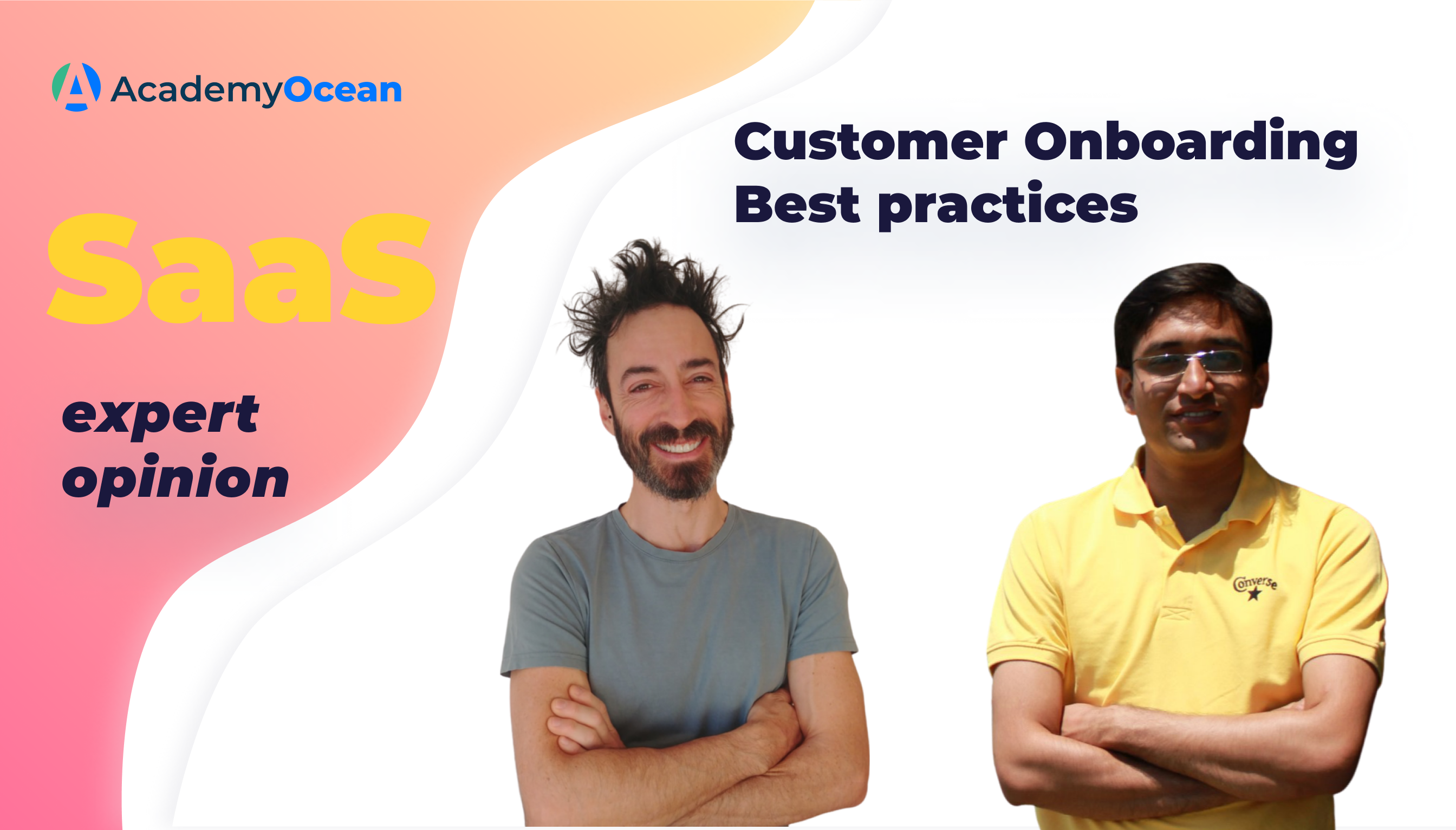 Good day friends!
Today we'll talk about customer onboarding in SaaS-companies.
Let's imagine a situation: a company has developed a good product with a lot of investment of time, effort and money. Then the same amount was invested in advertising and user acquisition.
And users have left, just not fully understanding how your product can help them and how to use it effectively.
😱 Horror! Isn't it?
But, such situations happen quite often. Just look at the statistics:
More than 90% of customers think companies could do better customer onboarding.
86% of people say they are more likely to remain loyal to a business that invests in on-adaptation content.
Customer onboarding is a set of actions that help users understand the value of your product in order to ultimately make them your customers.
Today, our invited experts will help us to discover this topic.
So, less theory, and more practical advice from experts! Let's start :)
Introducing the experts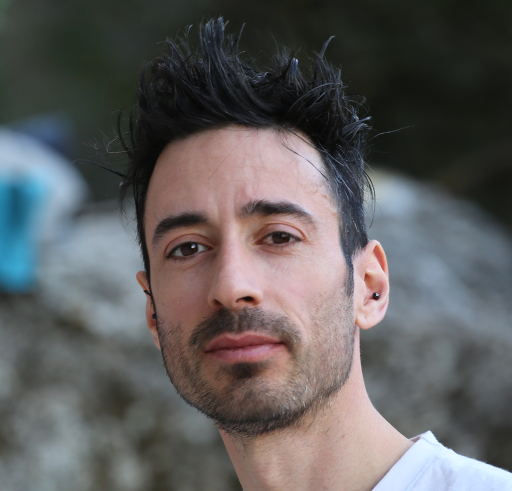 François-Louis Mommens, Founder and CEO at Linkody and IndexCheckr
François Mommens is a software engineer turned serial entrepreneur. He solo bootstrapped a couple of successful SaaS in the SEO industry. Linkody is a well established backlink tracker use by hundreds of marketing agencies. IndexCheckr has been released recently and is following the same growth path as Linkody. He is experimenting with new ideas of innovative businesses and has more tools in the making.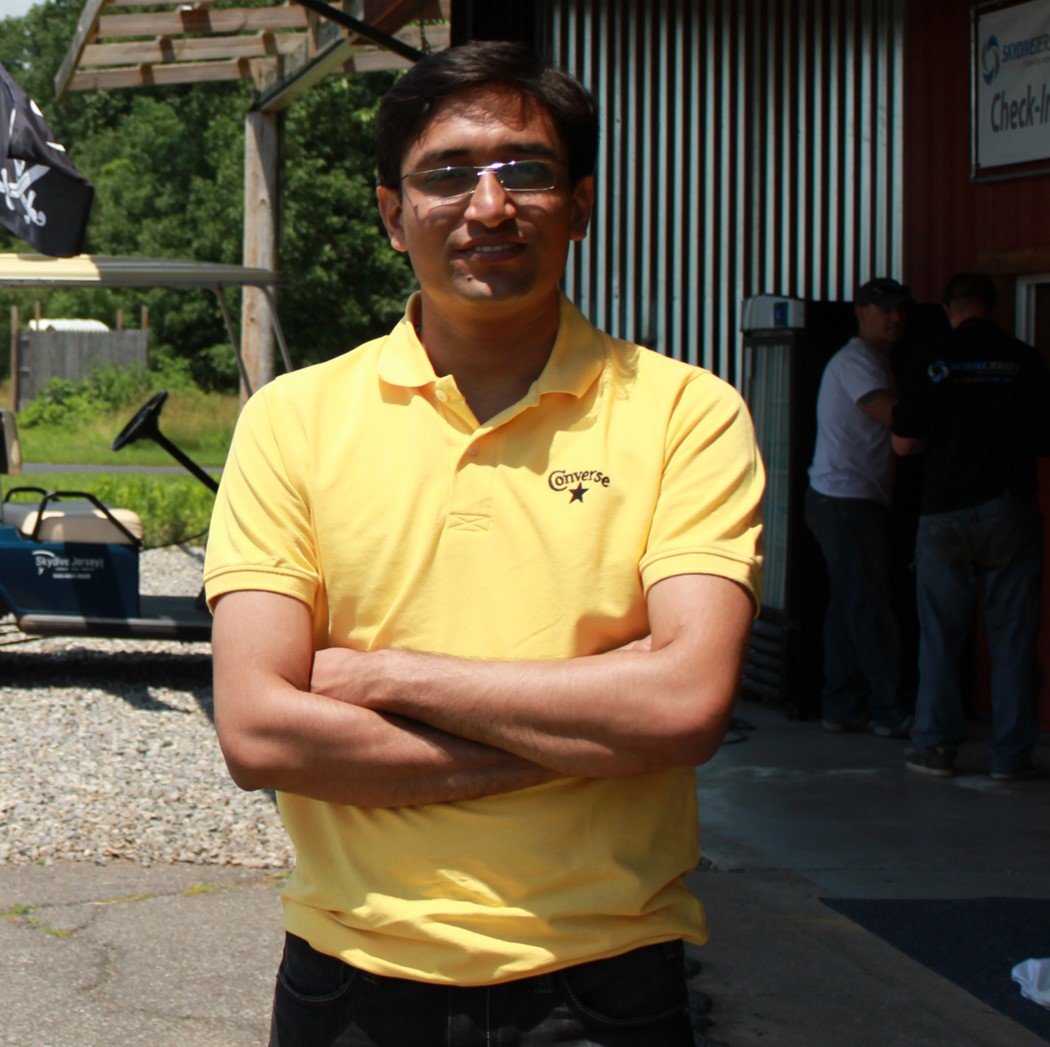 Tushar Jain, Founder & CEO at Enthu.AI
Tushar is the founder of Enthu.AI, a conversation intelligence platform that helps voice teams monitor 100% of their customer calls and execute personalized agent coaching at scale. Tushar is passionate about customer success and that reflects in the 5 star rated testimonials that Enthu.AI gets from its customers.
Main stages of Effective Customer Onboarding
François:
I think this really depends on the size of your business, for Linkody the thought process will be different than for more complex businesses.
We always start by asking questions like "What knowledge needs to be transmitted to the user?" and "How is this knowledge best transferred?".
From here we begin to build the onboarding process the customer will go through.
For the welcome email and account set-up, I think it's important to keep it short but sweet, don't overload them with information.
This way, the user isn't brain fried by the time they get to your feature you want to stress.
Then you have to correctly time your sequence, or trigger each piece of information on specific user actions.
Tushar:
The first stage is a successful handover from the sales to the customer onboarding team.
Next comes activation, where the onboarding team introduces the customer to the software and shows them how to benefit from the product. This can be through self-serve channels or through one to one onboarding sessions.
Thereafter, it's the measurement process where one needs to measure the customer consumption pattern and take proactive measures in case the customer is facing issues with the product.
Customer Onboarding: Where To Begin?
Key channels for onboarding. Which channel works best?
François:
Emails are good in that users can get back to them when they have the time. They are good for onboarding that extends over a long period of time, like for instance during a 1-month trial.
System messages can be very powerful if done well, otherwise, the sequence can be easily skipped.
Tushar:
The best channel for onboarding depends on the type of product that is on the offer.
If you have a product with a straightforward use case and a well-defined user expectation, you should focus on low touch models for onboarding (like tutorial videos, help documents and system messages etc.). That gives you the ROI.
The best example here would be a VoIP software like Aircall or a standard CRM like Pipedrive.
But if the product solves for a complex use case with multiple stakeholders involved as users, a high touch model for onboarding (through web conferencing) generally works the best.
Not only can you align the product benefits for each user role, you also get to understand the expectations of the diverse audience first hand. That helps you address the concerns right at the start of the engagement, something which would have never been possible with the self-serve onboarding channels.
At Enthu.AI, a medium touch model works best for us. We work closely with our customers during the initial 3 weeks of the onboarding phase. Most of the interactions happen over Zoom calls and emails. We also use help documentation and video tutorials extensively during this time, to help the customer with the most basic queries, but our first preference is always to get onto a call and answer the customer questions right then and there.
What customer onboarding metrics and KPIs should you track?
Tushar:
We track the Time to Value (which is the time the customer takes to perform the first couple of actions).
We also track the consumption of the software (in terms of number of logins per week, evaluation forms completed, new agents added etc.), time spent within the software, features that get used the most, and so on.
User onboarding effectiveness. How to track it and why?
What's the hardest part about onboarding users?
François:
A big challenge is finding the right balance between educating your users and overloading them with too much communication.
On one side, you want to be as clear and succinct as possible, but does that serve all your users? Some may want more elaborate information or find it easier to read in-depth articles from the help center. Others may want to watch an instructional video.
Your balance is found when you can combine both in-depth and bullet-point instructions into one coherent, accessible format.
Tushar:
Talking from my own experience at Enthu.AI, managing user expectations and keeping them engaged is the hardest part when it comes to onboarding users.
In an enterprise play, the sponsor is generally different from the real user of the product. In such a scenario, user onboarding needs to establish the value and benefits of the product asap. It's not about showing features or highlighting the bells & whistles, it's all about showing how the product makes the job easy for the user.
Earlier the benefits are established, the smoother the onboarding process becomes.
The next big challenge is to keep the users engaged and making them take action. This can be done by creating well-defined but smaller next steps; and setting clear outcomes from each task.
For example, in our case, immediately after the first onboarding session, we suggest the user to listen to just 5 customer conversations within Enthu.AI and note if the product helps them monitor & evaluate calls faster. This not just gives them the glimpse of the core product benefit, but also establishes the same in a live setup.
What technologies should the customer success department invest in?
Tushar:
Teams should invest in tools and technologies that result in automation, productivity gains and better customer interactions.
Modern customer success departments should be seen as revenue functions, not just a cost driver.
Helpdesk software, NPS tools, support documentation tools etc. are the basic necessities. You should also look at conversation AI tools like Enthu. AI, which can help you monitor 100% of your customer conversations automatically and generate actionable insights for personalized agent coaching.
Improve your user onboarding process
Will your new customers stick around for a few years, or fall off after a few days? It depends on whether their adaptation experience is successful.
Thanks to our experts for sharing their vision and practical advice!
Wrapping up, we can say that for a successful adaptation experience, you need to:
Since the set of steps and channels for onboarding depends on the complexity of the product.
To better manage their expectations and interest.
Create a multichannel onboarding experience
Users consume information in many places and have different preferences for learning styles. Especially for complex B2B products.
Track the effectiveness of your onboarding process
Be sure to set and analyze targets, track conversions and churn. This will allow you to find points for improvement.
Use automation technology and tools
Start with CRM and gradually add academies for customer education and AI tools for conversations.
SaaS customer onboarding software: how to onboard users with AcademyOcean tool
---
We wish you many loyal customers and high conversions!
See you in the next article 👋