For Employee Onboarding
|
11 min read
The Top Innovative Employee Training Ideas for 2022
November 19, 2021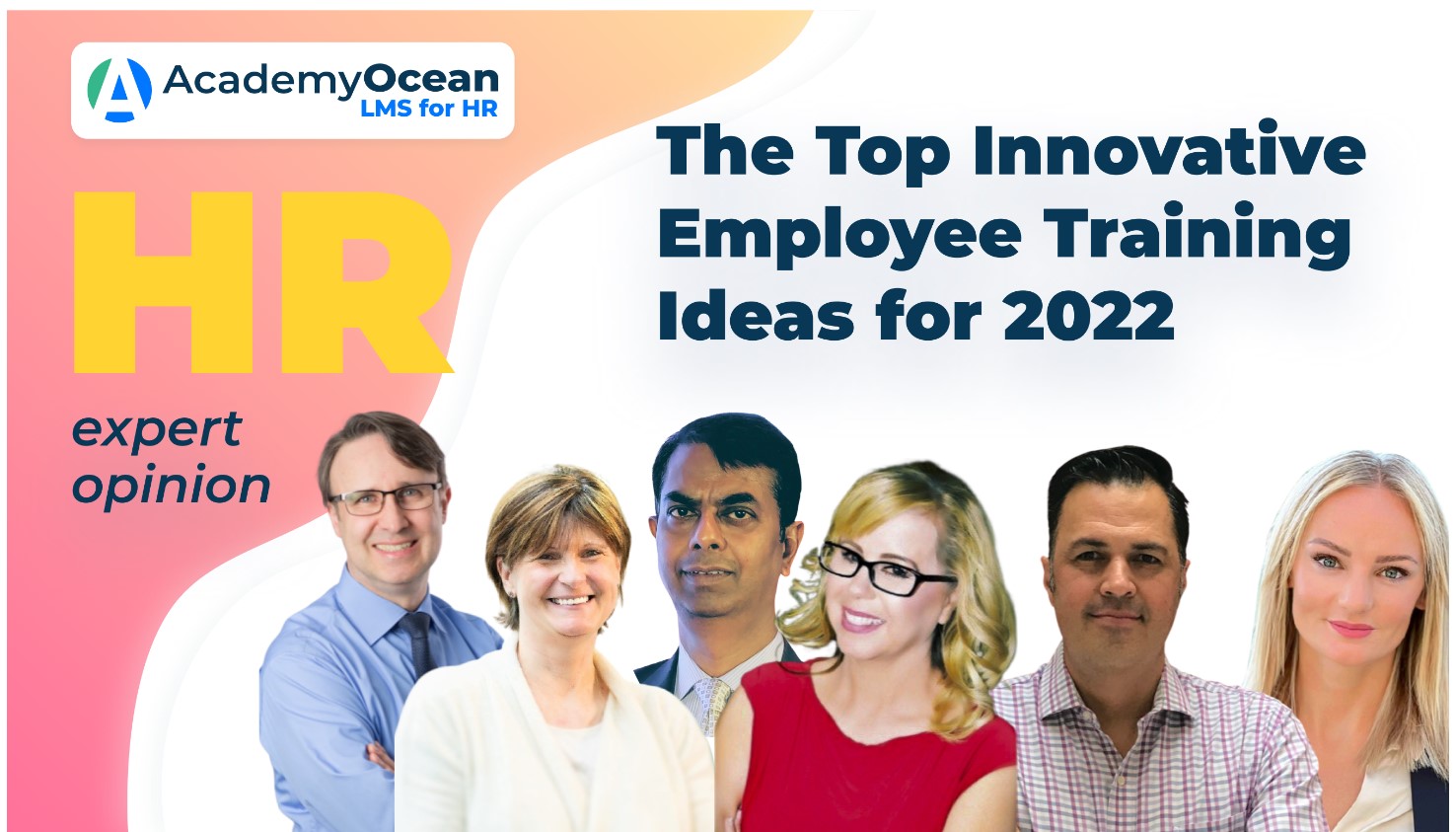 📌 Find out how HR experts from different industries see the future in learning technologies. Discover learning trends to develop the best strategies for your organization!
Online employee training is developing rapidly. And the situation with covid-19 was another impetus for the transition to online. In addition, we live in an era of technology that is gradually pouring into all areas of our lives. We are confident that these two factors in the future will significantly change the approach to employee training and development that is customary for many companies.
So, we wanted to figure out what technologies in employee training are the future, and what should be paid attention to by HR and trainers.
To do this, we requested the opinion of HR specialists from various industries and companies around the world.
So let's get started!
What technologies in employee training are the future?
Here's what our specialists think about this and what technologies they are already using:
Oscar Lizarraga, HR Director LATAM, MUFG Bank
Senior HR specialist with over 20 years of experience mainly in the financial sector. During his career, he led reengineering and deep transformation projects in local and multinational companies in Mexico. For the last 10 years, he worked at MUFG as the head of the HR department of LATAM; during this time I have contributed to the improvement of some key metrics such as engagement, which improved significantly by more than 20 points and reduced employee turnover very dramatically. He is a part professor at the Universidad Panamericana, one of Mexico's leading universities, and is an active advocate.
Oscar: Training needs to evolve and adapt to the social context (including of course generational differences). I don't believe there´s one size fits all solution. Having said that, I think that the future will show a portfolio of "traditional" with new training solutions.
To me, a great innovation is short training (frequent short capsules) with TikTok style could be the mid-term best practice for various reasons, instead of 8 hours of e-learning.
I think that companies could even co-produce (maybe together with consultants) their own content based on theory and specific needs. So if people receive frequent short videos and are requested to click or do something, maybe even linked with rewards, this could be better received and leveraged.
Of course, other "innovative" strategies, like Lego, Animation, Virtual reality are always options, but I honestly think that many companies are short in budget and time to implement these.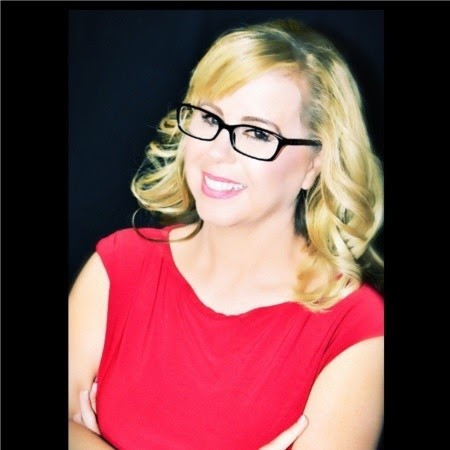 Sarah Marchese, HR Manager, First Place AZ
Sarah has a Master's of Science in Industrial/Organizational Psychology. Her passion for people and what makes everyone tick in regard to their work-life is what has driven her to Human Resources. Sarah believes that if we are going to spend 40+ hours a week away from family and ourselves, then the workplace should feel like a second home, while still meeting the operating needs.
Sarah: The technologies of the future are going to vary based on cost and alignment with the organization's Learning & Development programs.
The technologies utilized are likely to be AI and virtual reality. Although VR has been around for a few decades, the advancement of this beneficial experience will allow future employees to gain practical experience along with their text education; a marriage of "street" smarts with book smarts.
Tech companies and Healthcare are the industries that will rely on technology heavily for training and development whereas small businesses may not have the bandwidth to implement such strategies.
Robert Knemeyer,Founder of KPI-HR
He began his career in the HR department in 1992 as a one-stop specialist for all HR services. Over the next several years, he held several HR positions at several companies.
In 2005 he founded his own company and since then he has been working as an interim manager in the HR department. Robert had a lot of HR projects and about 40 companies to work with.
Robert: As the current situation is, 3 technologies will become more and more important in the future:
1. Test procedures that compare the extent to which the current knowledge and skills match the requirements of the current position or whether there is suitability for a future position.
The aptitude test will become extremely important.
At the moment it is particularly important that someone from personnel development does this and goes through a personal procedure accordingly. But it will become more digital here. You will then have to see whether this is still successful.
2. There will be more online offers for employees, where they will be able to choose further education, courses, or training and book them straight away.
To do this, different providers would have to come together on a corresponding platform to make this possible.
3. The range of eLearning courses and training courses will continue to grow so that more can be done independently in the digital environment without paying attention to the relevant presence offers.
Most companies will soon have their own dedicated IT system or tool in use. For some, this is already mandatory, but it will become much more widespread.
We recommend also checking out his interview for our blog: Interview #9 Robert Knemeyer: "We always try to do the right thing first!"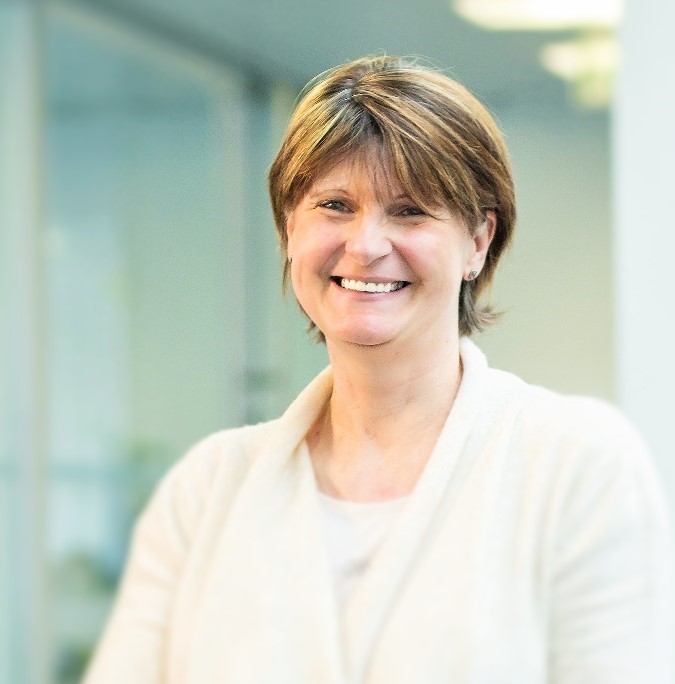 Petra Ehrlicher, Partner, Finding Heads International GmbH
For over 30 years Petra has worked in various HR positions with professional experience in retail, industry, government service, and pharmaceuticals. She has experience in L&D, recruitment, strategy, and HR transformation, as General HR Officer, Leader, and HR Director and self-employed as Headhunter and Trainer.
Currently, as the global owner of group opportunities for employer branding and the leading employer brand in Switzerland, Petra is responsible for the entire candidate and employee journey both domestically and internationally with a team of 14 EB specialists from an international innovative service provider.
Petra: We currently use various learning platforms for different target groups and topics. For example, training webinars, workshops, and updates are held digitally internationally and we are increasingly using internal formats and chats for brief information and calls to action.
We are currently considering how we can make better use of KI and machine learning for our teams and whether and how virtual reality can also offer new perspectives, Particularly in professional but also personal development.
We are currently experiencing certain fatigue with digital training and meetings and therefore we believe that we also need hybrid solutions in training. An interesting variant is also digital coaching, which offers many options and is well accepted. But here, too, face-to-face meetings are still in demand.
In a few days, we will conduct a global digital team building combined with a sports session for the first time. We are very excited about the results.
Read also the personal interview with Petra for our blog.
💡 Looking for a team learning management solution? AcademyOcean LMS will help you train, test, and certify your employees. Click here to find out more!
Siddharthan R, Senior Vice President HR Hippo Stores, Dalmia Cement Bharat Ltd
Education: M.B.A., LL.B.
Previous experience: 30 years working in organizations from different industries such as Aircel Limited (Telecom), Reliance Communications Ltd (Telecom), JK Tire & Industries Ltd (automotive industry), Tata Industries / Tata Steel (Metal).
Focus Areas: strategic business partner, change management, leadership development, succession planning, performance management, values, and culture.
Siddharthan: We are using Mobile Learning, Video-Based Training, and Interactive White Board.
We find the use of technology-driven training delivers benefits to talents and organizations as technology offers ease of use, convenience, dissemination of information, and learning retention.
We have been using Video-Based Training for the last 8 years, Mobile Learning, and Interactive Whiteboards for the last 18 months.
We adopted online technologies in teaching for qualitative objectives such as Convenience, Time Efficiency, Cost Efficiency, Sustainability, Flexibility, 24/7 Self Directed Learning and Connected Learning.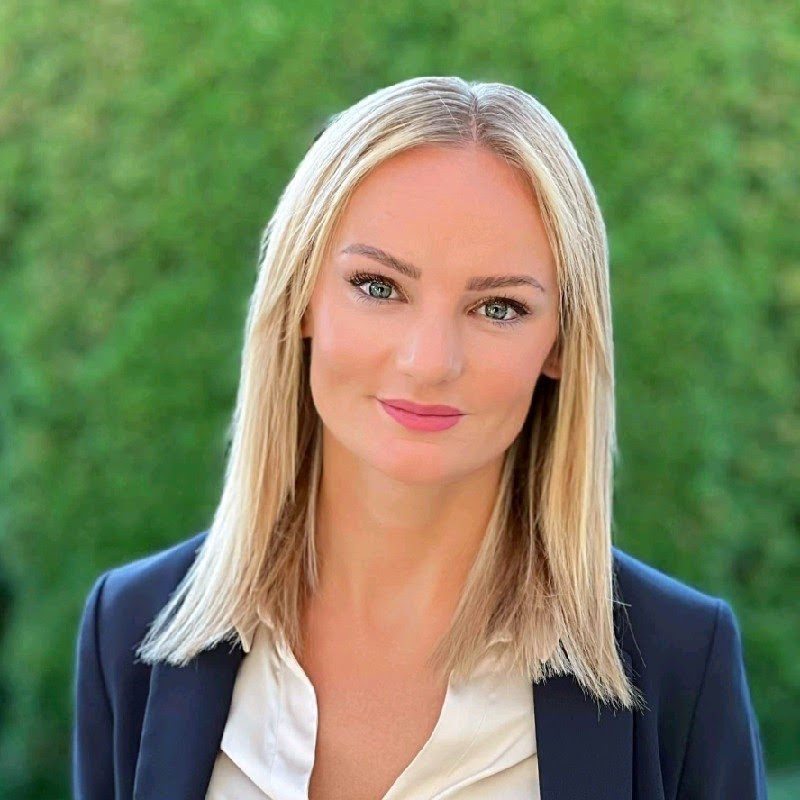 Mikaela Sedell, Head of HR Processes and Labor Law at Transcom
Mikaela has many years of experience in Human Resources, organizational development, and labor law. Mikaela was raised in an entrepreneurial family and has good insight into what makes a business prosperous and profitable. In 2013, she graduated with a bachelor's degree in behavioral science.She has a lot of experience in leadership, by having both been a manager herself and given support to managers at different levels in different organizations. For 7 years, she has worked both strategically and operationally in the HR area and is driven by strengthening leaders and colleagues and contributing to development through a coaching approach and close collaboration. She is also passionate about implementing, streamlining, and automating HR processes.
Mikaela: To be at the forefront of today's changing environment, we need the right knowledge.
For several years now, we have used a digital training platform/LMS system to enable employees to log in and complete training whenever and wherever they want. Our platform gives all employees access to relevant courses anytime, anywhere.
With improved speed and new features from 2020, the new version provides a better learning experience no matter what device you use or where you are. After each course, the employee will complete a test that generates a certificate. As an employee, you will collect points and badges. This way you will be able to compete with your colleagues from all over the world.
Regarding technologies in employee training in the future, I would say it is a really broad question to answer and hard to decide.
We always follow where the organization and management are going and the direction of what we want to do for the next year or quarter in collaboration with the management. What we already know is that the LMS will be there simply to back up the vision of the management.
To prefer is an LMS revolves around a comprehensive AI management with ease of content creation and longer learning retention and of course, the best user experience possible.
I also think we will see more of LMS benefiting from improved gamification and immersive learning for increased user engagement and to create a realistic feeling of being there or being present within a virtual space. This is more important today than before since we do not meet in person in the same way as a couple of years ago .
📎 What HR software is a must in 2021 [Expert Opinion]?
Learning trends. Summary
Microlearning
Deloitte's study shows that due to the sheer number of distractions, today's employees have no more than five minutes of continuous work time.
Microlearning format is ideal for modern workplaces. Because there is less of a chance for your employees to get distracted or bored.
By receiving small portions of content, learners focus better and increase knowledge retention. More and more companies are adopting this approach in training their employees.
Content can be delivered in the form of text, diagrams, video, e-book, interactive media, etc. But the important difference is that it is always short (on average, five to ten minutes)!
Mobile Learning
The mobile learning trend is the result of the staggering pace of technology development that cannot be ignored in the education sector.
More than ever, people are weaving learning into their daily activities and require cross-device accessibility.
One of the biggest benefits of learning is that people can have instant access to relevant content and learn anywhere, anytime.
Adaptive Learning
Personalization will always be in trend! Standardized content is losing its relevance.
We are moving towards creating an agile learning experience where the content and the learning process, in general, can be tailored by role, skill level, student preference, brand, and more.
For example, such personalization can be configured by dividing students according to the criteria you need into teams and assigning them different courses depending on their belonging to the team.
📌 Using AcademyOcean, you can not only form teams but also set up the automatic movement of students between teams. Thus creating personalized learning paths.
Immersive Learning
Immersive learning is learning using simulated augmented or fully artificial environments to allow learners to experience real-life scenarios. There are many popular technologies for immersive learning, here are some of them…
Artificial intelligence (AI)
If you think about it, AI is not the future, but the present! There are many concerns about AI and robots taking over our work. Still, the benefits of AI cannot be denied.
First, it helps automate secondary and repetitive tasks for teams.
Secondly, it increases the efficiency of employees in the workplace (which is a consequence of the first point).
How AI can be applied in employee training:Chatbots for the initial interaction and onboarding of new employees (although they do not have human instinct, they are improving every year)Analyze employee data that can be used to optimize training and training programs.
So, AI will help companies create learning programs that add value and deliver adaptive learning.
📌 At Academy Ocean, we took it a step further and created a dynamic content feature. You will be able to show students personalized content within the same lesson. And also customize responsive content based on student responses to quizzes.
Once thought of as being relegated to the realm of video games, VR is proving useful in a variety of day-to-day functions, including employee training and retraining.
It's one thing to read about the situation and what to do if it occurs, and another thing to experience the situation first hand.
Virtual classrooms can be used to train employees' skills in the following areas:
◽ Potentially risky physical training (such as driving skills for race car drivers)
◽ Preparing for an emergency, depending on the industry of the company (fire, robbery, etc.)
◽ Interpersonal skills (practicing communication for virtual clients)
Blended Learning
In fact, blended learning can be interpreted in many ways, such as a combination of online self-paced learning and offline instructor-led learning, or a combination of different types of learning content (e-courses and webinars).
In recent years, blended learning has taken on a new meaning: the use of a combination of different learning technologies (including those listed earlier). This allows us to build the most effective training programs tailored to the specific needs of companies.
The good news is that nowadays there is no need to use several separate systems to provide blended learning. Modern LMS allows you to create interactive blended learning within a single product!
So the main task is to choose a solution that will be effective for you!
📌 AcademyOcean empower your company's L&D capabilities. You will be able to create online courses, host webinars and ILT, tailor content for each student, and much more. Learn more
Are you ready to improve the training process?
By applying the latest technologies in training in your company, you can make it more effective, more interesting and, perhaps, even a little fun😉
AcademyOcean is here for better employee training, and we hope you will too!
Now, we hope you have some useful insights and ideas on how to apply trend teaching methods in your company.
If you want to take a closer look at the capabilities of our platform - click here to book a personal demo.
---
Have a nice day!
See you in the next article 👋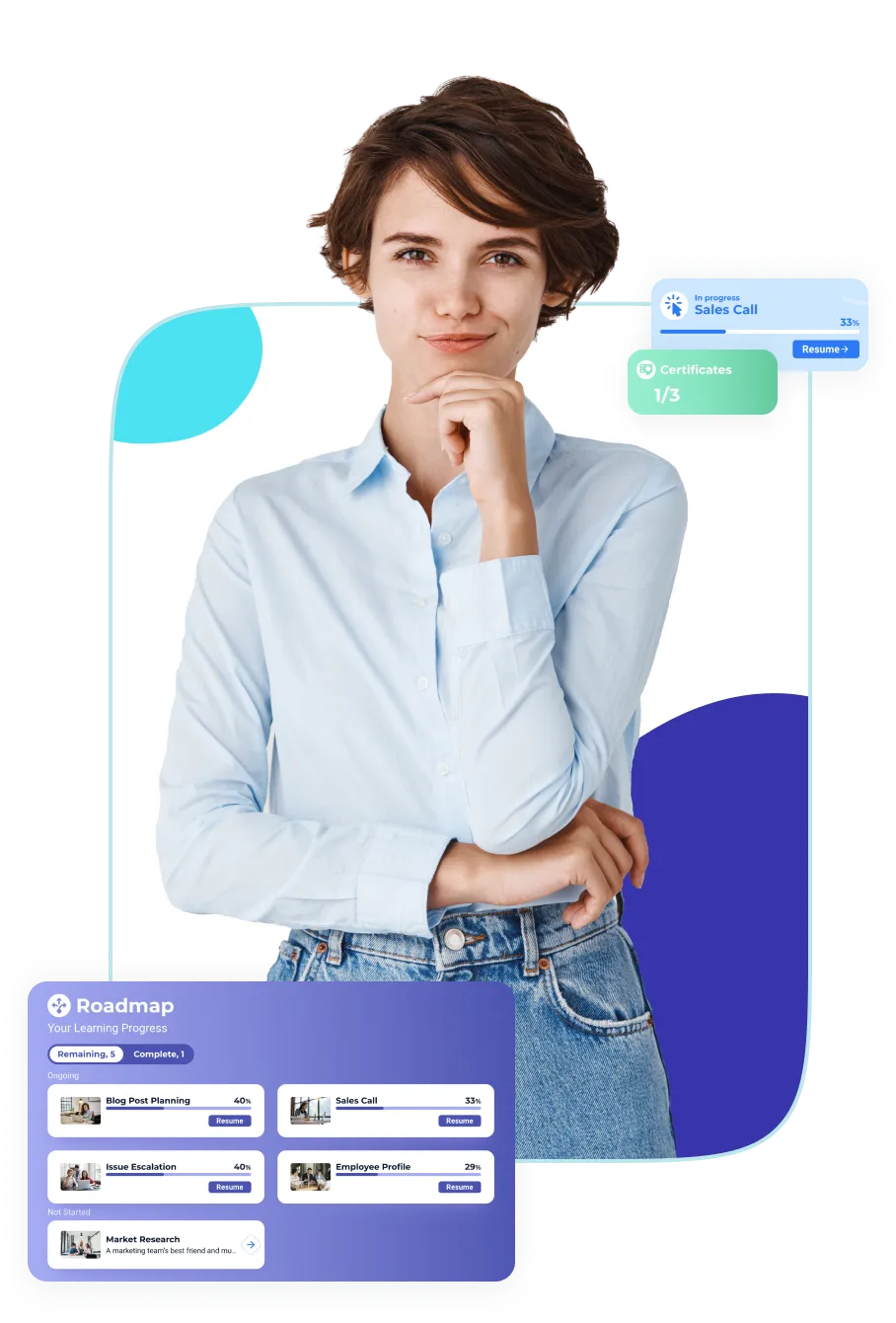 What are innovative employee training ideas?
What is technology-based employee training?
What is gamification in employee training?
What is experiential learning in employee training?