Academy Tips
|
7 min read
Top 12 Best Free Screen Recording Software for Windows and Mac
July 17, 2023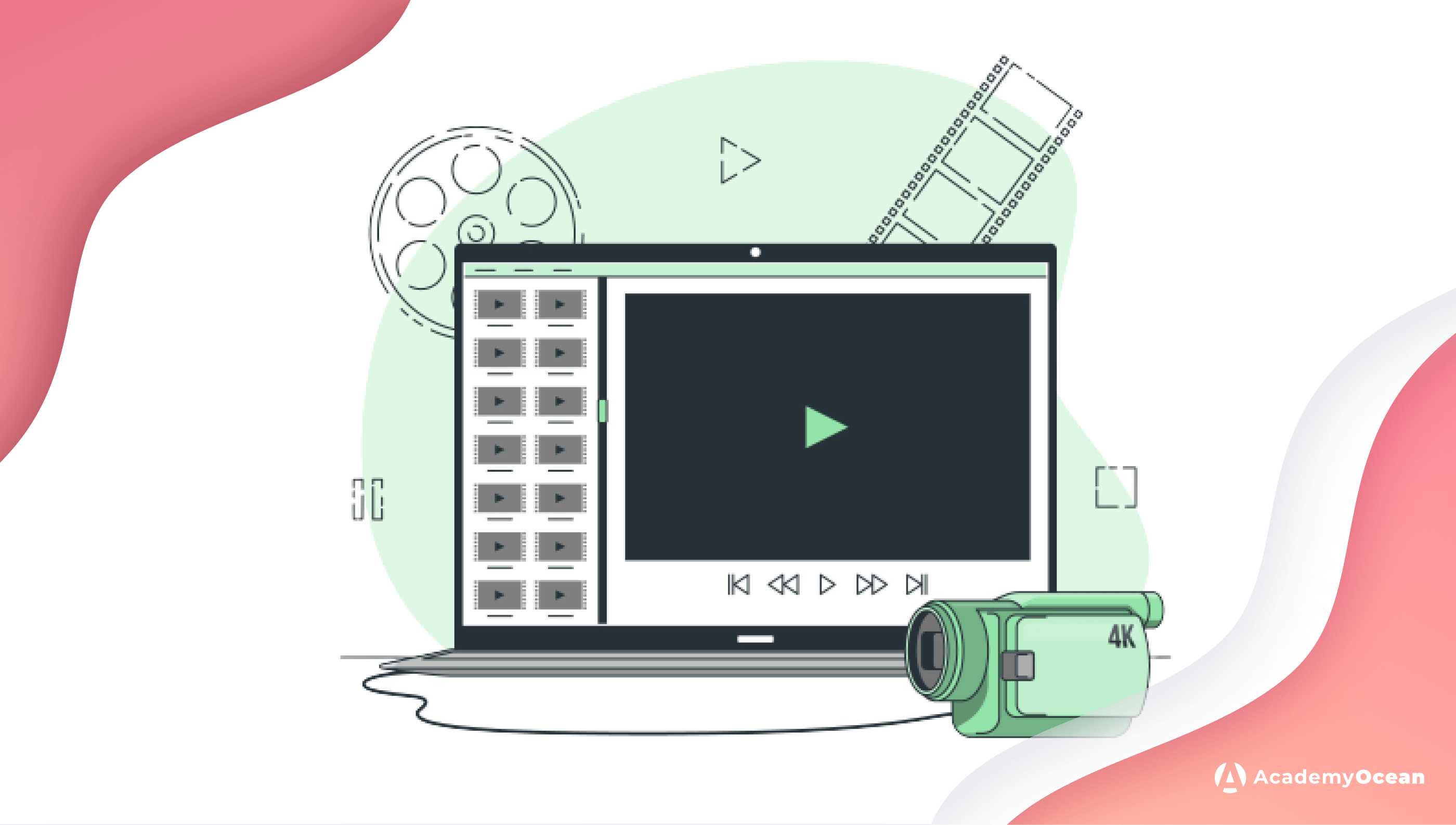 The ability to make videos has become a crucial tool in today's digital era for people from various professions, ranging from developing instructional and gaming material to giving professional presentations and documenting unforgettable events. Several software solutions are available to adapt to your individual needs, whether you are a Windows user or a Mac fanatic. This thorough review will look at the top 12 best apps for Windows and Mac, giving you a complete breakdown of each software's features and functions.
Windows Screen Recorders
This is the most popular operating system worldwide. It is actively used in multiple industries, including banking, finance, and manufacturing. Windows users have many screen recording choices to suit their requirements and tastes. These Windows desktop and laptop apps are very flexible, reliable records with rich functionality. I have picked the most convenient and easy-to-use apps. These software alternatives give strong capabilities to enhance your recording experience on the Windows platform, whether you're a content producer, educator, or professional. All these solutions allow content creators to conveniently record their screens, including separate apps and even parts of the windows on their screens—to successfully engage your audience with their straightforward interfaces, configurable settings, and sophisticated features.
OBS Studio
OBS Studio is a genuine powerhouse among screen recording software solutions, with a substantial following among content makers and pros. It is one of the most popular applications used by specialists from various industries. Thanks to its versatility, the app is used by learning and development specialists, especially for onboarding. This adaptable tool provides many capabilities that enable a very personalized recording experience. Notably, OBS Studio has sophisticated features like multi-source recording. Furthermore, the app also allows you to run live streams. It is a fantastic alternative for anyone producing compelling and interactive videos. OBS Studio enables seamless integration of all features, giving unrivalled versatility in your recording pursuits.
ShareX
When it comes to annotation tools, ShareX reigns supreme. Aside from its excellent recording features, ShareX helps to easily and efficiently capture screenshots. Annotation tools are included in the program, allowing to edit and add text, shapes, and other visual components to their recordings. Furthermore, ShareX streamlines the sharing procedure, making transferring your recordings to others easier. ShareX's simple navigation interface and adjustable settings enable users to produce professional-looking courses and presentations easily.
Flashback Express
With a simple interface and controls, this program wouldn't be on the list if it didn't record videos or particular parts based on their needs. Flashback Express also includes options for adding voice commentary and a webcam, adding depth and clarity. Flashback Express offers a smooth experience. Though, novices may find it hard to understand how everything works on an in-depth level. Overall, it is a fantastic choice for users of all levels.
Icecream Screen Recorder
Icecream Screen Recorder is another great solution. Apart from the standard functionality, this feature-rich program also provides editing capabilities. Icecream Screen Recorder allows you to add camera overlays, add real-time texts, and apply numerous effects while recording. These dynamic capabilities give everything one needs to produce aesthetically beautiful and engaging content.
Mac Screen Recorders
When it comes to recording videos on Mac users, numerous remarkable solutions are available that are designed exclusively for the Mac platform. These screen recording software alternatives include a rich set of functions intended to improve your recording experience on your Mac device. Whether you're a novice or a seasoned user, these Mac apps provide simple interfaces, simple controls, and robust capabilities to let you simply capture and make excellent recordings.
QuickTime Player
QuickTime Player is the primary tool for Mac users, offering a dependable and simple program right out of the box. QuickTime Player, pre-installed on all Mac machines, has an easy-to-use interface and settings well-suited to novices. The QuickTime Player is particularly useful, capturing any activities or presentations you want to share. Once you've recorded anything, the app encourages creators to share their products with others, whether for educational, professional, or personal reasons.
OBS Studio
Like its Windows counterpart, OBS Studio has a cross-platform version developed exclusively for Mac users. This adaptability enables Mac users to use OBS Studio's extensive capabilities and functions. Scene creation, audio editing, and customization to Mac users, allowing them to generate professional recordings and live streams. Mac users may utilize OBS Studio to unleash their creative potential and create high-quality material suited to their unique needs. Personally, I love OBS for its extensive functionality. Yet, I can't but admit that the interface definitely requires polishing and seems so hardcore to adapt to, especially for those newbies.
Monosnap
Monosnap distinguishes itself as a simple but reliable solution with extensive annotating options. Whether you need to highlight essential items on the screen or accentuate specific actions, Monosnap offers the tools you need to improve your recordings. This program allows adding a webcam over the general recording, ensuring a smooth recording experience. Mac users can easily and precisely create engaging lessons, aesthetically compelling presentations, or instructional demos with Monosnap.
However, in my opinion, one area where Monosnap might improve is its editing skills. While it has basic editing capabilities such as annotation tools, more complex editing choices like trimming or adding transitions are restricted. Users seeking advanced editing capabilities may want to consider utilizing additional applications in addition to Monosnap.
Kap
This solution is pretty far from being famous among Mac users, but it favors open-source software. Kap's simple UI emphasizes simplicity while still providing robust capabilities. This program allows for high-quality recordings, ensuring every detail is correctly caught. Furthermore, Kap provides simple sharing options, allowing you to disseminate your recordings across other platforms easily. Kap provides a dependable and practical option for Mac users, whether they are filming software demos, generating educational content, or sharing their experiences. I consider Kap to be a hidden gem that deserves more recognition among Mac users.
Cross-platform Screen Recorders
Cross-platform screen recorders are ideal for consumers seeking screen recording capabilities across multiple platforms, especially in business services. These versatile software options are designed to be compatible with both operating systems, offering users the freedom and convenience to record and create content regardless of their platform preference. With cross-platform screen recorders, you can seamlessly transition between devices while maintaining a consistent recording experience. These software solutions come equipped with many features to cater to your specific recording requirements, making them a top choice for customers needing cross-platform compatibility.
Loom
This option also works well on Windows and Mac. Capturing your screen, camera, or both simultaneously. The videos are kept in the cloud for easy access from anywhere. This tool is handy for collaborative projects since it has a built-in sharing mechanism for easy interactions with team members or clients. Loom's connection with cloud storage and fast sharing capabilities make it an excellent solution for individuals seeking convenience and accessibility.
Screencast-O-Matic
Screencast-O-Matic combines an online screen recording experience with a video editor; in fact, it is a single solution that aims to cater to all needs of video creators. Thus, users may access extra features and sophisticated functionality based on their needs, with free and paid options available. Screencast-O-Matic records activities, effortlessly edit the footage and bring your imagination to life. This app, allows you to deliver polished and professional material, whether you are generating tutorials, instructional films, or compelling presentations.
Bandicam
Bandicam is a popular program that works with both operating systems, ensuring compatibility and adaptability. You may take high-quality recordings with Bandicam, retaining every detail of your screen, which is often vital to deliver the information when onboarding SaaS customers. This program has tools for real-time sketching, letting you highlight crucial areas or add artistic aspects while recording. Bandicam gives you the tools to produce aesthetically beautiful and engaging content, whether you're a gamer, educator, or professional.
TinyTake
TinyTake is a good solution with cloud storage features if you want a simple solution. You may rapidly start recording and use essential annotation tools to improve your recordings with its simple UI. TinyTake streamlines the sharing process by allowing you to quickly release your recordings over several channels. TinyTake delivers a smooth, fast alternative for sharing lessons, product presentations, and team collaboration.
Conclusion
In this comprehensive compilation, we have thoroughly explored a curated selection of the best free screen recording apps for Windows and Mac platforms. Each program offers a unique array of features and functionalities, empowering you to choose the perfect solution that aligns with your personal preferences and specific needs. Whether you're a content creator, educator, or professional, these screen recorders provide a seamless way to capture, edit, and share your screen activities effortlessly.
It's crucial to emphasize that the key to producing exceptional content is selecting the right software that aligns with your goals and criteria. By delving into these options, experimenting with their capabilities, and tapping into your creative potential, you can unlock a whole new world of possibilities. So, take the plunge and explore the diverse range of the best free solutions available for Windows and Mac, and let your imagination run wild as you embark on your content creation journey.