A stunning result 🤩 of our sleepless November nights | AcademyOcean 2020 update
December 3, 2020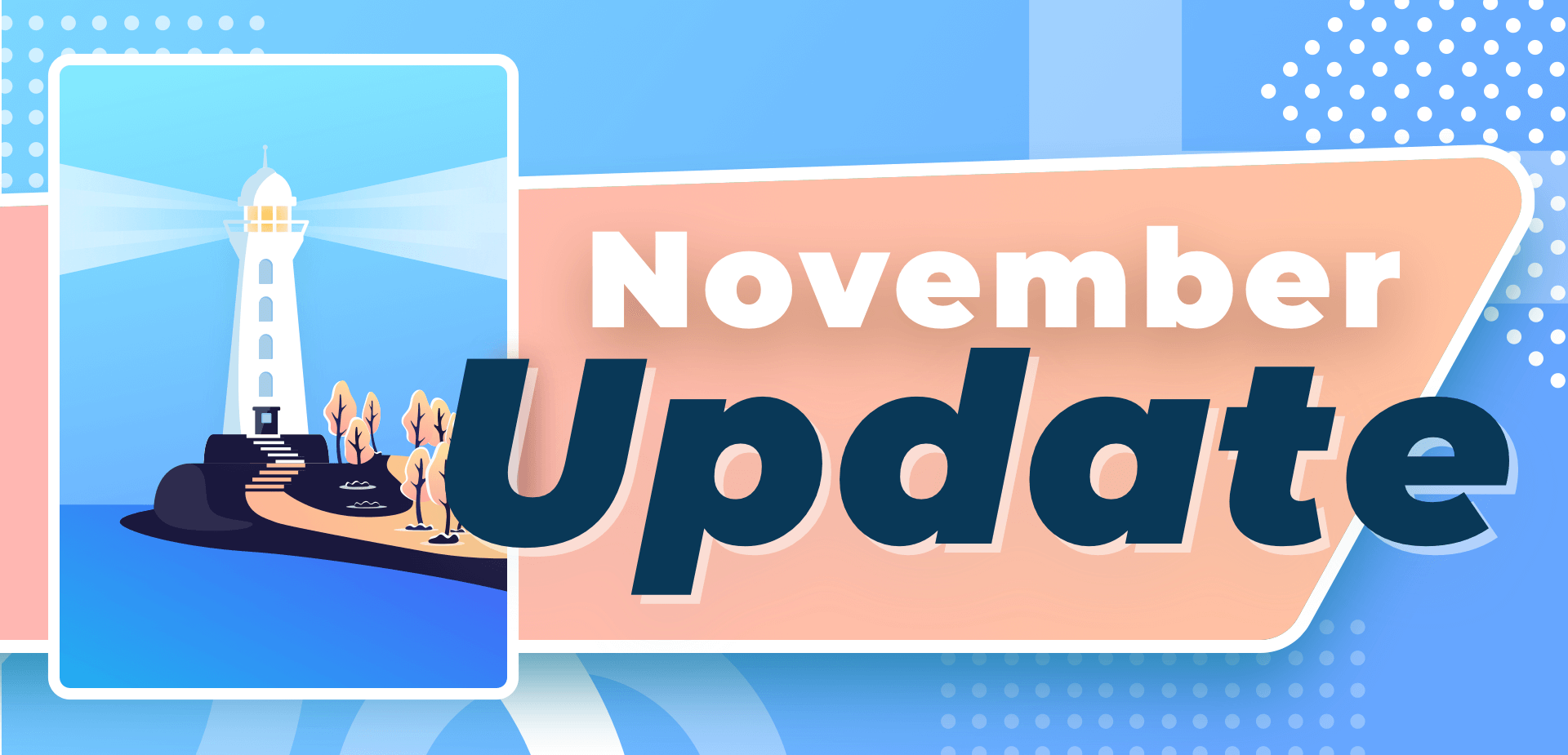 Nice to meet you, guys, in our monthly!
November was a real challenge for us, but we made every effort to fulfill our plans. Our development team hasn't slept for several nights, creating something incredibly awesome.
Let's see what we got 😍
Watermarks for PDFs
*available for Premium plan users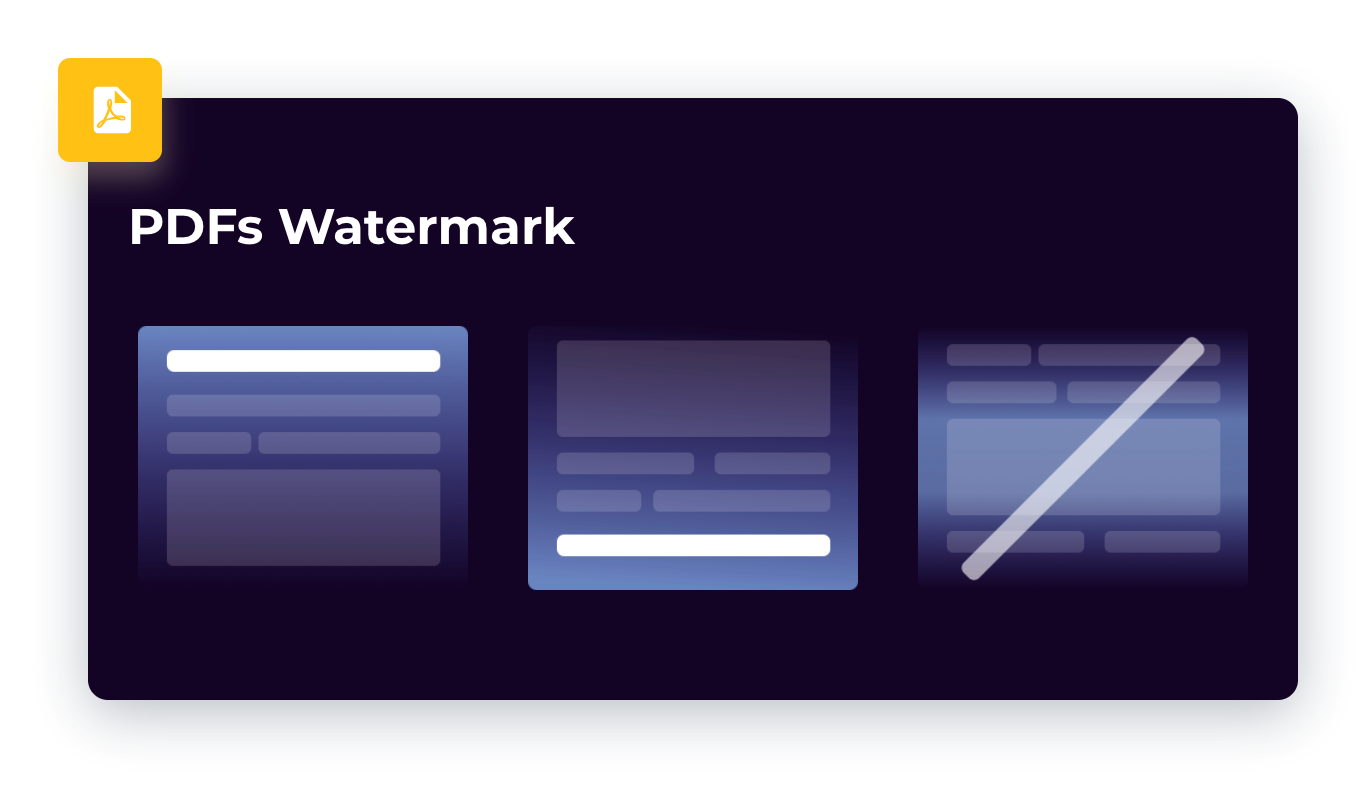 ✔️ Watermarks for PDFs in the Academy
The premium plan users now have the ability to add watermarks to all PDF files regardless of the use – to be downloaded by the learner or to be previewed in the lesson.
✔️ Watermarks text customization
We have added a possibility to amend the watermark text reflected on the PDF file.
✔️ Variables for custom watermarks
Added a selection of variables to be added to watermark text (name, email address, date, etc.), so you will get all needed data in the document. This greatly reduces the possibility of your data being leaked.
✔️ Languages
Watermark settings are unique for each academy so you can translate it to any language needed with this functionality.
Learner–Admin
Developing the Custom Admin role feature has been a major priority for our team, and we spent a few white nights creating a high-quality solution.
We had to recast about 80% of the product, but as a result, we created a unique feature. The admin, publishing a new course, will be able to go through the full learner path: pass the course, quiz and get a certificate. It will maximize the learner's experience and help create fascinating courses. In addition, he has advanced features of admin.
The user is entering the Academy through the assigned subdomain (same as a learner) to secure your solution's white labeling.
You can invite Learner-Admin to the Academy through the Manage Learners section.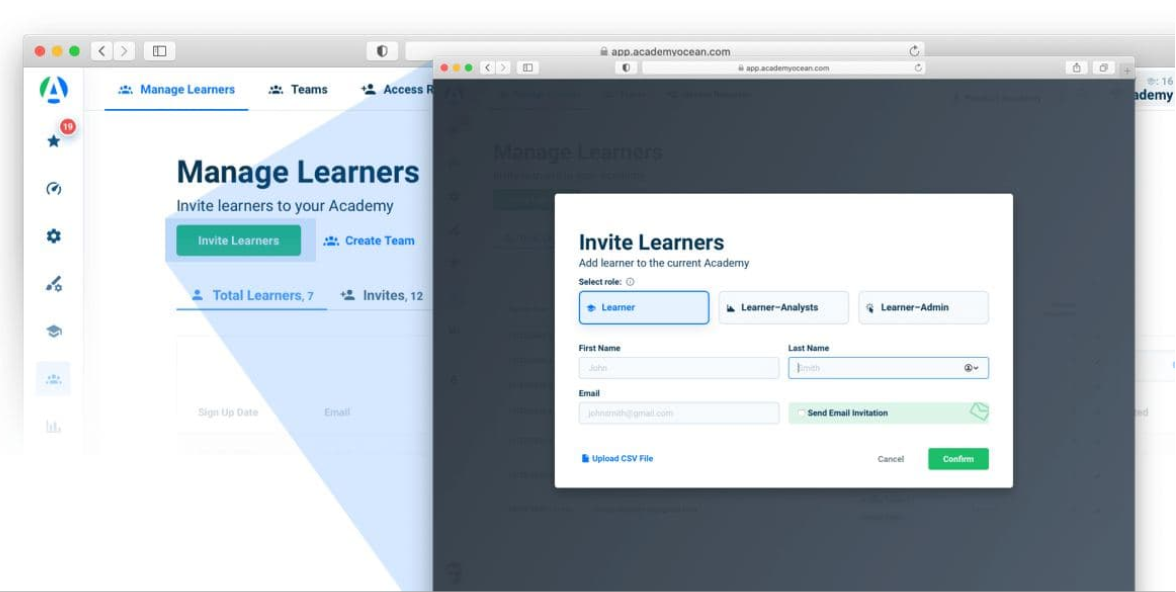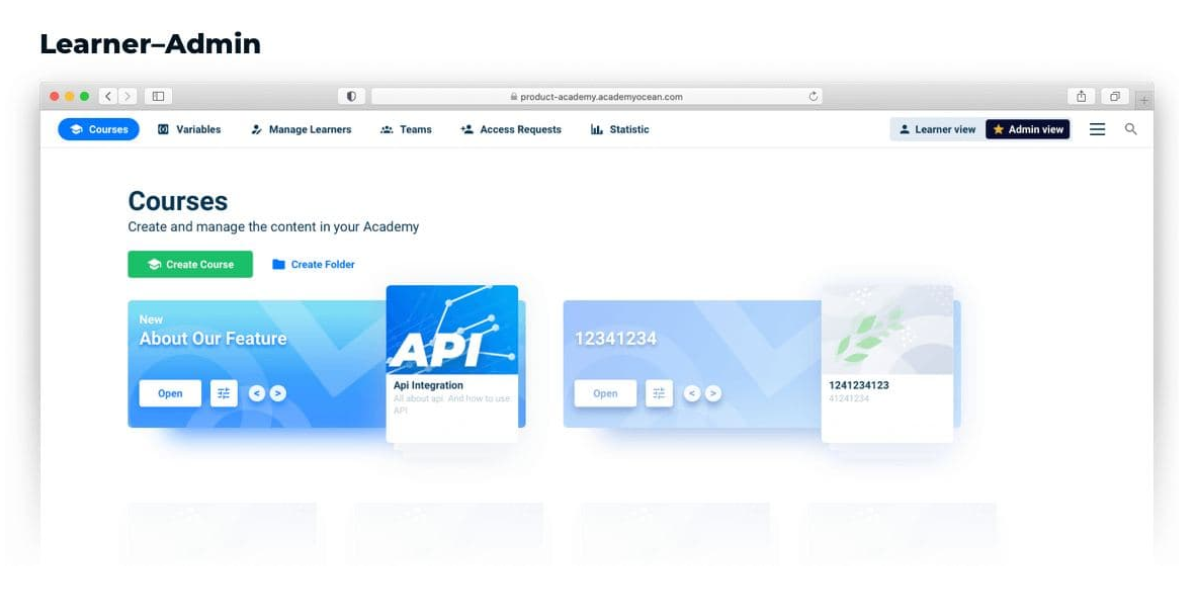 Here are the major abilities of the role:
1. Create and edit lessons, using all kinds of content and formatting;
2. Create and manage quizzes according to their needs;
3. Work with variables and create dynamic content within courses;
4. Create, edit and configure courses;
5. Add new learners and manages access requests to the Academy;
6. Create teams for learners and assign courses, as well as manage access;
7. View stats for all the learners, courses, quizzes and top learners, breaking it down into any time frame.
Request a 1:1 demo to learn more.
New Publications
HR evolution. Experts about the future development of HR.We decided to take a brief look at the history of the HR sphere development from the very beginning of its inception. In conclusion, we asked HR experts from different countries and companies how the HR sphere would change in 5 years. Read to the end to see some overwhelming answers.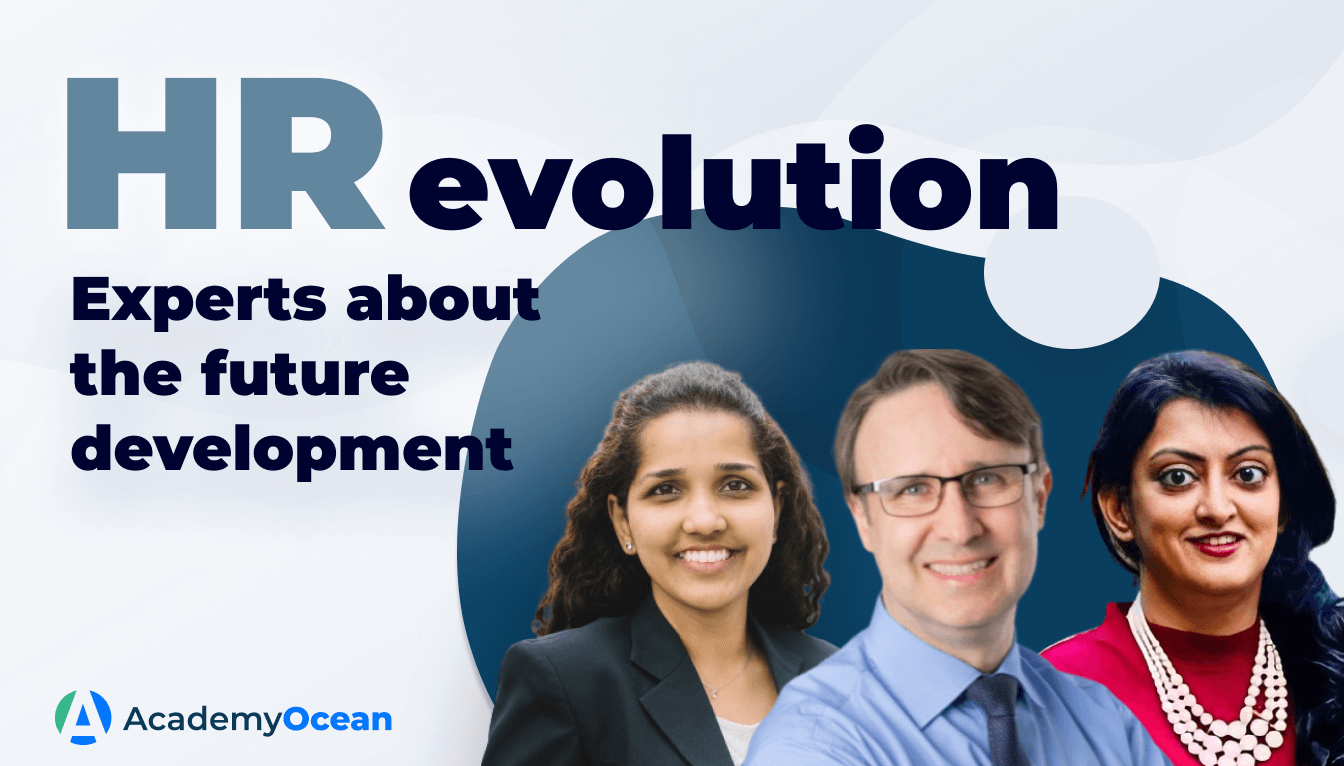 We have also added several new interviews to our blog. Here is a list of them:
Rebecca Anderson: "HR is the very heart ❤️ of any organization." Read the interview with Rebecca to the end to find out how is Oprah Winfrey and HR related and how Rebecca almost became a hostage of ghosts 👻
Mohamed Eldin: "I was born in Egypt and came to the U.S. when I was 6. I am a person who takes pride in everything I do!" A meeting with an old friend changed Mohamed's life. Read the interview to understand that nothing happens by chance.
Mitali Ghosh: "I was very curious to learn about the human dynamics of business and felt sure that I could make a difference there." Mitali Ghosh, a Senior HR Business Partner at HCL America tells how to make new hires focus on their Day 1 in a new company and who is this secret buddy that every newcomer needs.
Nasreen Vanden Berghe: "Making your own chances and finding new ways to learn are my mantras!" Read the interview with Nasreen to find out what revolution we should be ready for and what role the friendly little giant plays in Nasreen's life.
❗️If you are an HR specialist or know worthy candidates for an interview – write in the comments.
---
That's all for November, friends! Stay tuned not to miss new features and publications. We are preparing a lot of new and interesting things for you!